With the rapid growth in development and globalization, no doubt India is being re-framed as more educated and employed. But not everybody is choosing a job as their career.
Many of them have chosen business to form their future. One of the leading business is a small scale manufacturing business.
If you looking forward to becoming an aspiring entrepreneur, here are some tremendous small scale manufacturing business ideas which are trending and shape your future well. So with the concept of 'Make In India' let's begin to observe the low-cost investment manufacturing business plans.
Let's take a brief knowledge about trending plans on which you can run your small scale manufacturing business and the profit ratio.
But before that, you need to understand the basic concept and create a solid business plan which is essential for any small scale manufacturing business in India.
The Manufacturing Business Ideas That Matters:
To start a manufacturing business you need to be very clear with your idea and innovation you need to input. India has given space to many small businesses in the manufacturing lane and has a wide range of business ideas.
You just need to be clear with your market knowledge and research. You just need to be clear with your market knowledge and research.
Business can be opened by any citizen whether Indian or NRI, in local partnership foreign nationals and overseas citizens. So, of course, you cannot any kind of manufacturing unit anywhere in India.
You need to have the market knowledge and research to understand the scope of a particular manufacturing business.
Scope:
With your market research, training and experience you get to know which business can flourish and has a wide range of scope to get good profit and market recognition with low-cost investment.
You need not go for specialization to gain knowledge to start a small scale industry but you need to know your customers and which particular segment can get you much amount of profit.
Skills can also be enhanced by working with other established businesses in the field. It is best to commence as a beginner, forgetting all past knowledge and experience.
Funding and Sources:
Small scale industries ideas doesn't require a high amount of funding but there is some small manufacturing business which may require an estimated amount of funding to start.
You also need to be clear that you need to rotate your funding until your business doesn't get into profit.
There are many ways through which you can raise your funding:
Banks: There are many banks such as (mudra bank) and credit cooperative societies through which you can raise your investment, here are many banks and credit cooperative societies through which you can raise yours.
Funding communities: They provide small investment funds to start your small scale industry.
Sponsors/investors: They provide excellent funding opportunities for your small scale business. You can go for crowdfunding also such as Catapooolt, Wishberry, Ketto, HSBC and many more.
Government schemes: There are many fruitful government schemes which can help you to provide investment.
Locate your business:
As it is a small scale manufacturing unit you can choose to start if from your home such as agarbatti making, papad and pickle making, disposals manufacturing and so on.
But if your small scale unit involves any chemical business you need to make sure it is not harmful to the surrounding. You can opt for an isolated location and run your business successfully.
Prove it legally:
Any business before being started need to be formed legally. According to the business it requires registration and licensing such as PAN Card, tax registration, firm name registration, and much other registration depending upon the unit you chose.
As you need not wait a lot as according to the government now your business can be registered in with a single working day.
You can make your business online by creating your Website.
Local marketing can be best for your small scale business. Local marketing works on reference and your quality. You need to keep yourself approachable.
You can deal with an E-commerce website that can help you generate your business.
You can create your logo or trademark which will someday herald your superior products and services worldwide.
You can also use traditional ways to promote your business like advertise in local radio advertisements, distributing pamphlets, newspapers and many more.
Your low case business doesn't need to hire many people in your staff. You can approach those who can work into low wages.
In-fact you can approach your friends and family to initiate into your business.
You can choose local people who can work for lower wages as it a small scale business and you cannot go out of the budget for your staff.
As now you know how to start a small manufacturing unit but I know you are still in the dilemma of which manufacturing unit you can start and is it profitable?
Many new entrepreneurs are seriously looking for a business opportunity but they are not having enough ideas to begin. Here is the list of some of the trending and latest manufacturing business ideas in India.
To make it easy and quicker let's start with low investment manufacturing business plans.
1. Incense Sticks/Agarbatti Manufacturing Business:
This is one the easiest and highly recommended business plan as India is a ritual hub and demand for agarbatti gets extra pick up at the times of festival.
You can work on this small scale manufacturing business ideas on a small and large scale both depending upon your budget. In 2016-2017 India has exported 400 crores agarbatti and also giving tough competition to China.
   Material and its Costing:
Fully Automatic Agarbatti Making machine
Bamboo Sticks
Agarbatti Fragrance (choose according to fragrance you want)
Ready-mix powder (charcol dust+jiggat powder+ kuppam powder+saw dust)
Agarbatti Packing Pouch
Agarbatti Box
The total cost of starting this manufacturing unit can be approximate 55,000/- to 65,000/- INR.
You can use an online site to register your product for sale Like Indiamart, bigbasket, Amazon, Eworldtrade, Industrybuying, Power2sme and so on.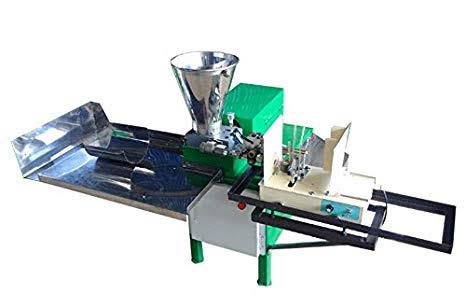 This low investment manufacturing business is an evergreen type of business. People use soap daily either for bathing or for washroom purposes.
You know that soaps and detergent powders are one of the highly moving FMCG products for every household in your area. So, it is a good idea to consider starting your own soap manufacturing business based at home.
You can either put a stall in your home for the marketing (or) appoint some field executives for selling your product at consumer doorstep.
On investment the part, you have to invest with just Rs. 50,000 which includes soap noodles (raw material, choose according to the type of soap you want), soapstone powder, electricity (considering 8hr daily use), soap perfume (buy according to fragrance you want, soap dyes (for color), a soapbox, etc.
These small scale manufacturing business ideas will surely win because of the growing trend in this arena.
If you can sell more than 500 pieces daily basis than you can earn 10,000/- daily and 3 lakh per month.
Being the low investment manufacturing business idea, it has gained much popularity in recent years.
This business can get you a lot of profit, so if you are planning for paper plate manufacturing you can start as fast you can before being much noticed.
Ingredients and procedure for paper plate business Fully Automatic Paper Plates dies (for making different shape and size plate, Thali, Dona) making machine, hydraulic oil, the raw material (Thali, Dona, plate)
This business requires an investment of 1 lac to 1.25 lac. it is sold at around Rs 80 per pack( 100 pieces per pack) in wholesale and also on B2B( business to a business website) and also on Amazon, Flipkart, BigBasket, Grofers, Zopnow, Nature's Basket, Reliance Fresh, Aaramshop, Bazaar Cart, Naturally Yours and so on.
 So you can earn Rs 17 per pack. that is a 34% profit. it's a good amount. if you can sell 50 pack ( assuming 10 whole sellers buy directly, and you also sell on India mart and 3 other B2B websites).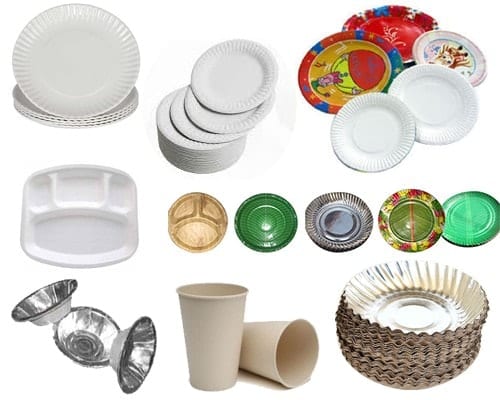 4. Coconut Hair Oil Production:
It is a very low-cost small scale manufacturing business ideas and this business can be easily started from home. Very low capital start-up business with approximate investment around 50,000 to Rs. 100000.
 There is a good market potential for hair oil because of growing awareness about naturally prepared oils among the people.
You can start this business from home in your small place of 1 cent or less.
Dried coconut is the essential ingredient for manufacturing hair oil which you can easily get from the farmers in your area.
Prepare a lease agreement and hire a coconut tree farmland for the surplus availability of coconut.
Very low capital start-up business with approximate investment around 50 k to Rs. 1 lac.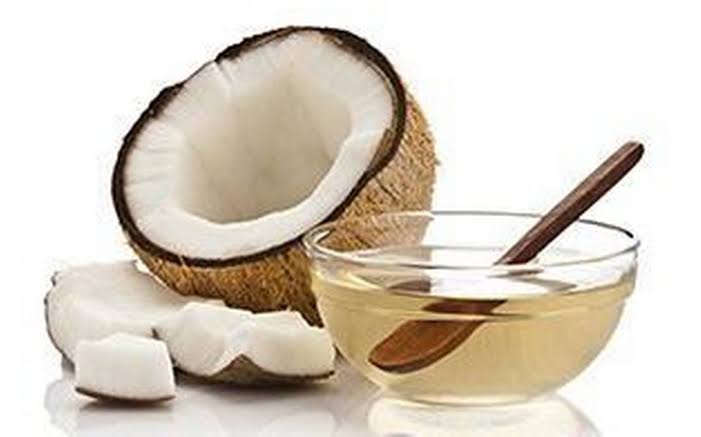 5. Handmade Biscuits Manufacturing:
What can be the best way to attract foodie customers? Of course delicious biscuits.
Most of the people in India are showing interest to buy country made biscuits even though there are many foreign-made brands available in the market.
The essential raw materials are Wheat flour, grinder, mixer and an electric oven for biscuit making process and investment is very much lesser than Rs. 30,000.
Healthy and tasty biscuits don't require an effort to get a huge volume of business.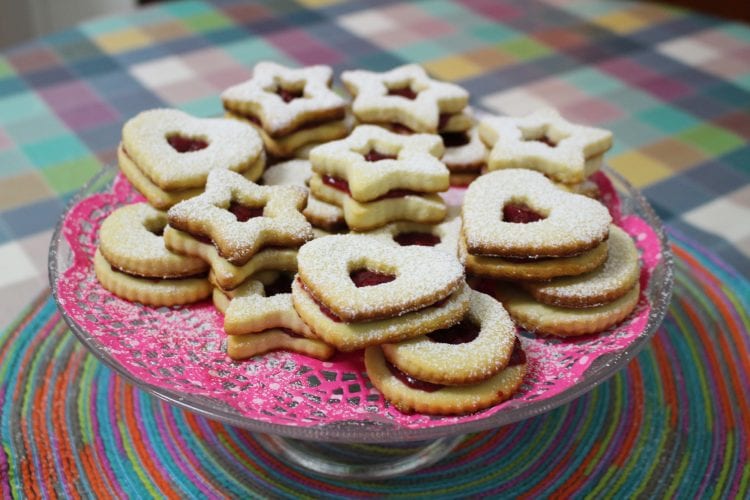 6. Candle Manufacturing:
Being a housewife this business can work as a boon for you. Start by learning about candle manufacturing business plan.
Candles are widely used in celebrations, functions, parties and special occasions as a decorative item.
This business requires less 20,000/- rupees investment. Ingredients required to prepare candles are Candle Making Machine (Optional), paraffin wax (raw material), thread, mold (for making stylist shape candle), Candle Fragrances.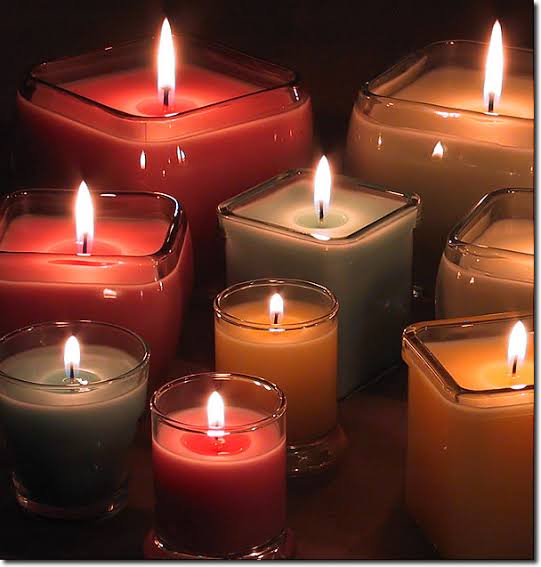 This business is easy to start and maintain. Low investment and good profit in a very short time. It is a kind of business that everyone is searching for.
This business requires to invest in 40,000 to 50,000. You can prefer it online as well as offline.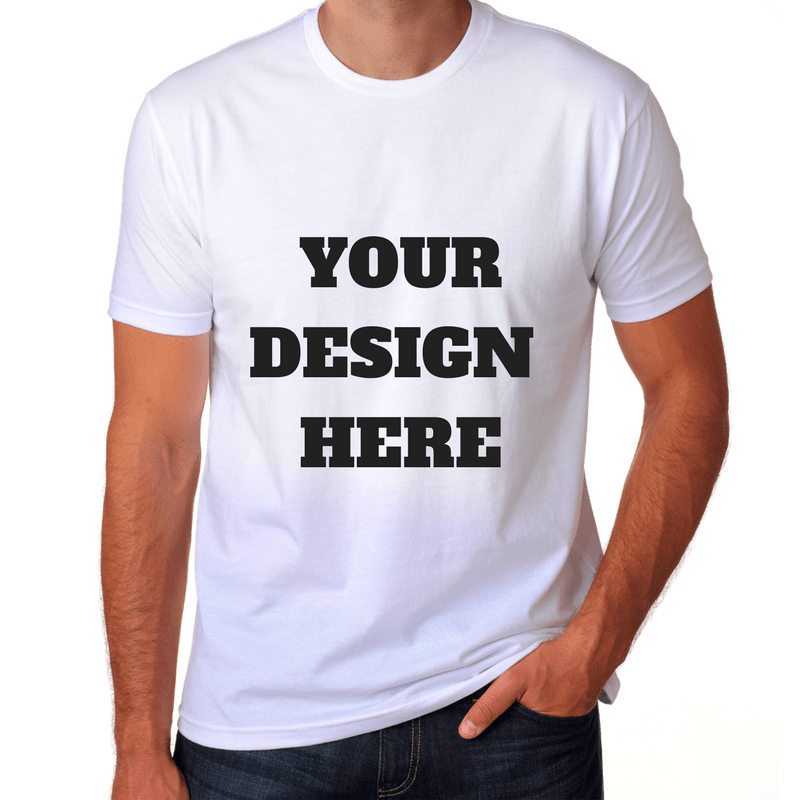 8. Papad & Sago ( Sabudana):
This business doesn't require a lot of effort and brainstorming. This is the business done by most of the housewives in India.
All you require to set up this manufacturing business are proper recipes and basic papad making equipment that includes a gas stove, utensils, and plastic sheets for drying.
And of course, the basic ingredients that go into these food materials such as flour, sago, and spices. You might also need food-grade plastic wrappers and a sealing machine. You just have prepared and sell them in a premium market.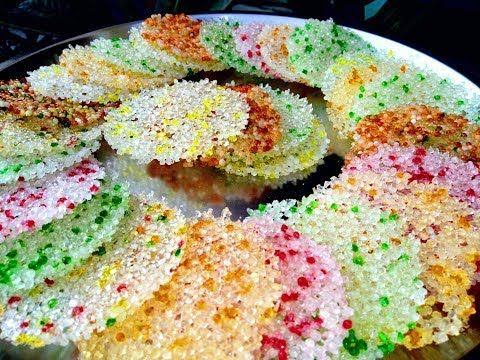 9. Handmade Chocolates:
Who is not fond of chocolates especially women. You know how much they are in love with melting chocolates. This is not the only reason to choose this business but it also has a ready market since people always wish to try newer variants and exotic flavors.
There are anonymous ways to earn into chocolate making business you can take orders for special varieties as well as sell regular ones through cake and pastry shops. Assuredly, several pastry shops buy handmade chocolates from small scale industries.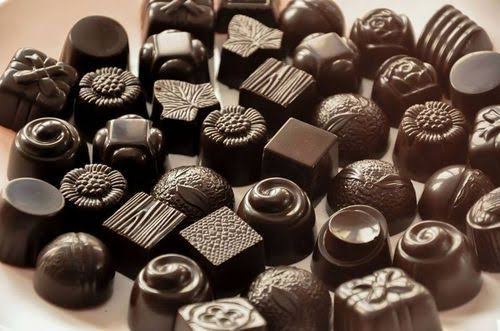 10. Imitation Jewelry:
This is the time where generation is evolving towards trend and fashion with the trend. The craze of being fashionable in the market is getting this business a hand full profit.
Women seek matching jewelry to go with their dresses. You can fulfill these needs by staying in touch with the latest fashion trends.
You can choose to put your effort online and attract customers.
You can also read: Start Your Own Jewelry Making Business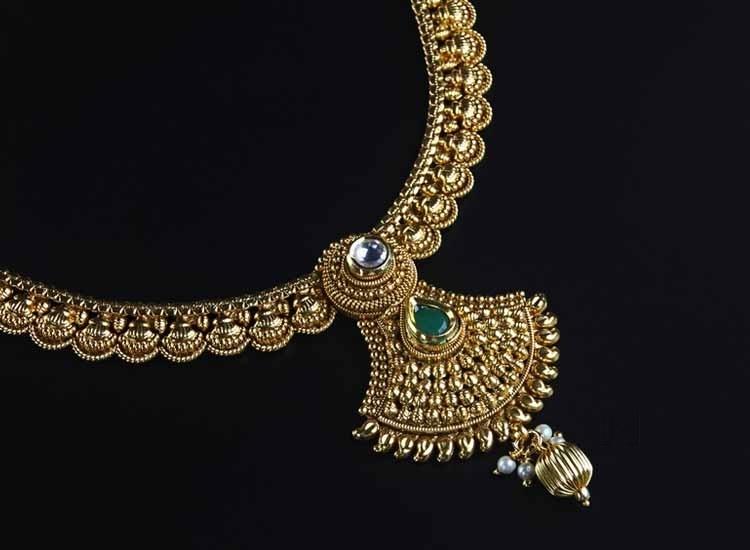 11. Handbags and Wallets:
With the change in trend, everybody tends to buy a new one. A small scale manufacturing business that makes these essential items for women and men is something we recommend.
Provided, you are setting up a unit in some area where you have easy access to raw material and can procure the required manpower.
Though this is a bit time taking but is much more profitable. Skilled manpower is essential since people are always on the lookout for newer designs.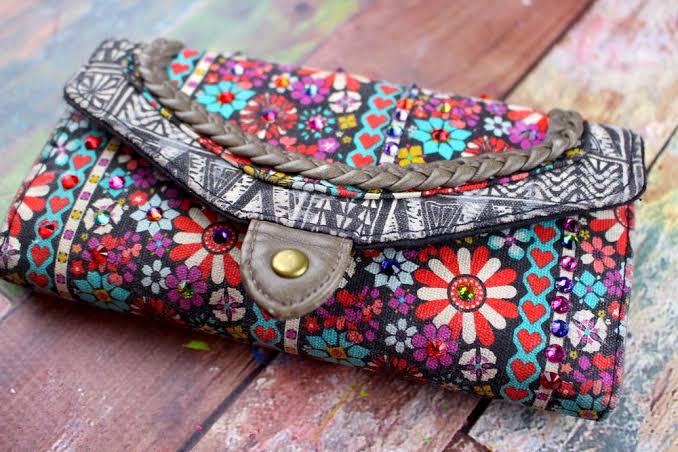 12. Spice Powders Manufacturing:
As you know India is full of spices, so anyone can relate with you and you don't require high investment as well as marketing.
To enter into this business, you will require astute knowledge about the proportion of spices that will go into each powder.
Herbs and spices in ceramic bowls. Aromatic ingredients and natural food additives.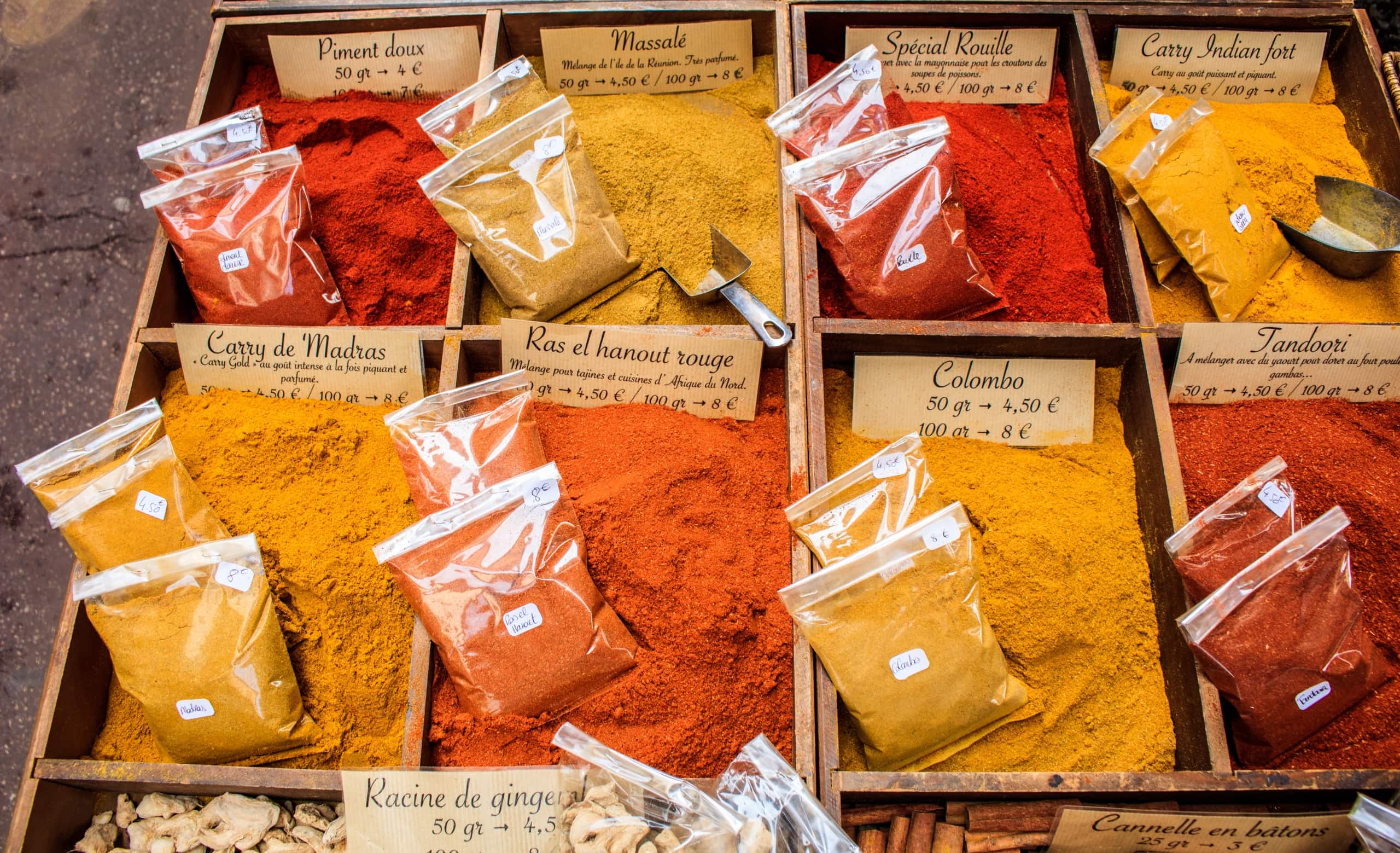 India consists of agricultural land. Most of the land is being used for cultivation and harvesting.
Pack the fertilizers in small 1 Kg, 2 Kg, and 5 kg bags and sell in your local markets (or) directly to the farmers, sell to landscaper or nurseries
Start a small scale fertilizer manufacturing business from your home using the organic wastes generated from your home and your neighbor's houses.
You can build a great future once being succeed.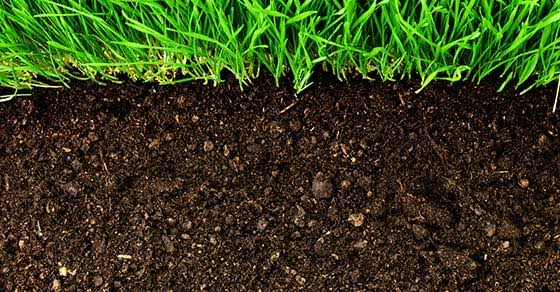 14. Clothes Manufacturing:
Stitching is what makes clothes look beautiful.  Of Course, people are too much conscious about what they are wearing.
You can start a small scale cloth manufacturing unit. You can even think to start a small home-based cloth stitching business for schools, colleges, and industries.
Some companies asked to wear uniforms at their work inside the company premises, so there is always a high demand for this business.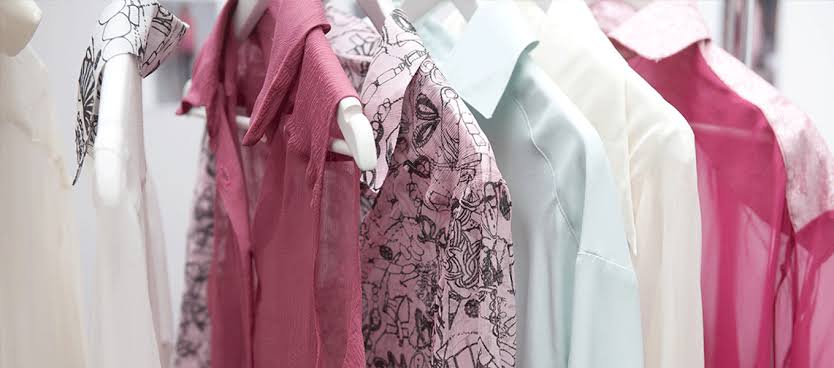 15. Homemade Dairy Products:
As you know India is the largest producer as well as consumer of milk and this may be the reason for you to flourish your manufacturing unit dairy products.
Ghee, Butter, Paneer are the by-products of the milk and it has a good volume of business in the domestic market.
  This business is limited to the small scale areas it has rapid growth globally.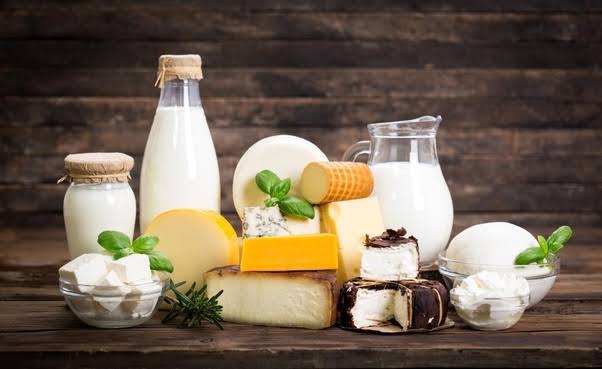 16. Soda Manufacturing Plant:
There might be a question in your mind hearing this business that this is a seasonal business. But nowadays people not only choose it as a summer drink but also to release their tiredness with a walk.
You can prepare for various flavors such as lemon, orange, apple, and a few other variants with a decent income.
You can sell each 300 ml. A cup of soda for a price of Rs.10 which is considered profitable if you manufacture at your home by putting fewer efforts.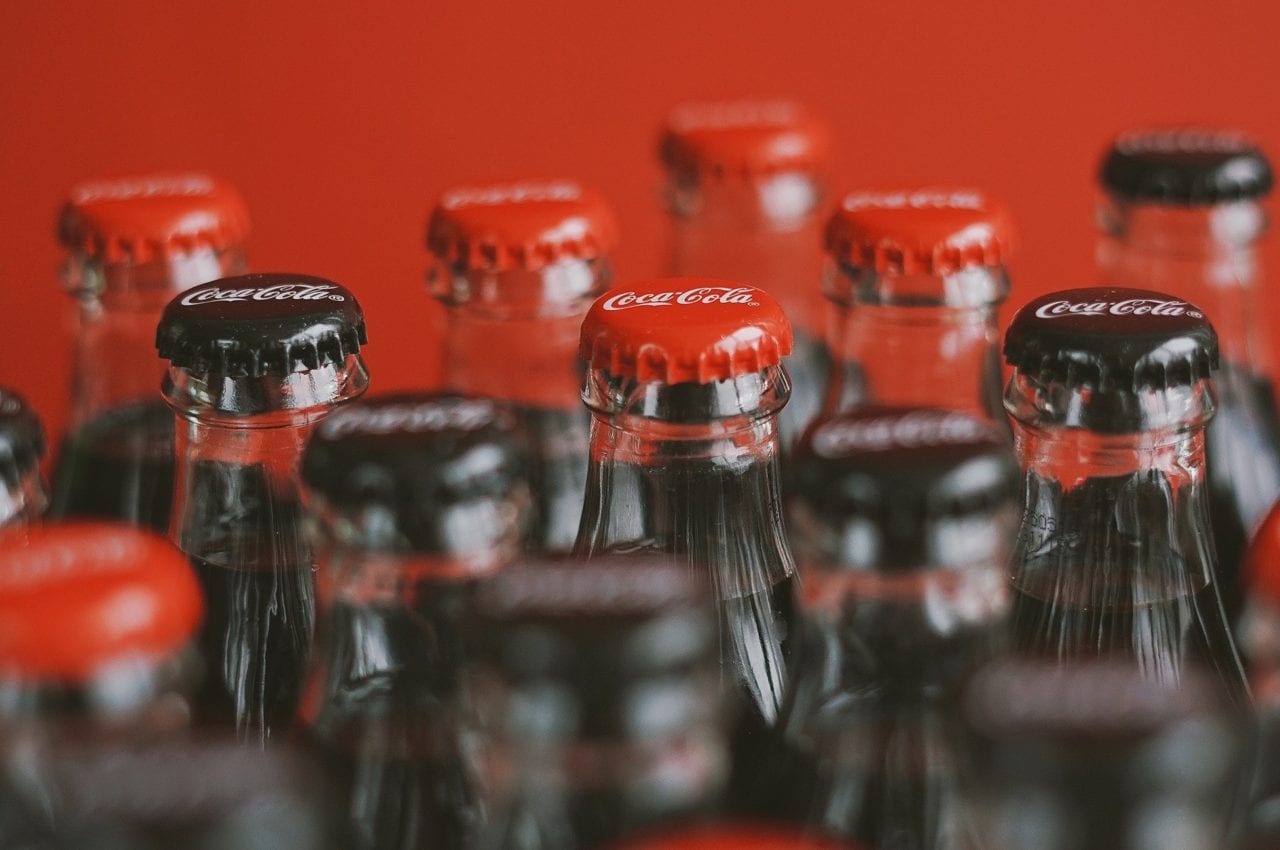 17. Chapati Making Unit:
You have money but you don't have time to cook food for yourself. Here is the scope for your business. People in developing cities don't find time to make breakfast or dinner and they mostly opt for store-bought ones.
Starting this small scale manufacturing business from home requires a small investment of Rs. 2 Lacs which is used to purchase the machine and other ingredients.
You can start a unit and earn a lot by just manufacturing half-cooked cooled storage chapatti.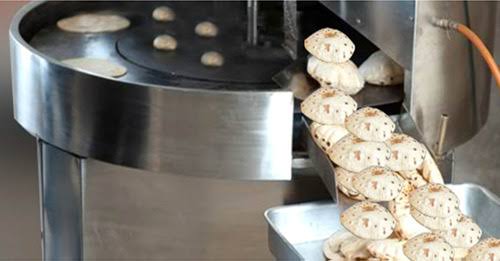 18. Fruit and Fruity:
High demand for fruit sauce including tomato sauce, jam-jelly, chili sauce, is always stable throughout the year by the various food industry, fruit pulps such as mango, tomato are used to make ice-cream flavors, fruit jam, squashes, juices and so on.
Though this is business requires a high amount of investment that can be 5 lacs to 7 lacs. But as this is not much popular it has a lot of scope in the market.
You can also read: How to Start a Juice Bar Business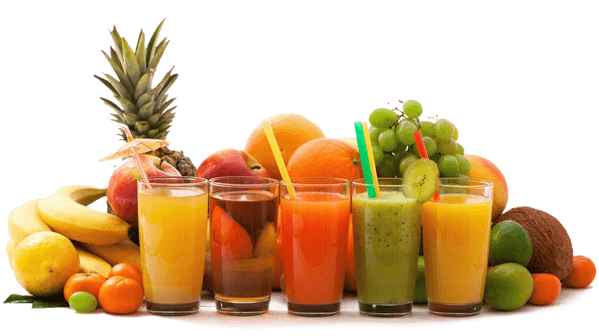 19. Medical Products Manufacturing:
Medical products do not mean you need to manufacture medicines, injections, etc. But there are many other products which can make you a successful entrepreneur. These include surgical gloves, gauze, cotton swabs and similar paraphernalia used at clinics and surgery rooms.
To open such a small scale manufacturing business is- you will require clearances from the Food and Drug Administration. This certification link is required to ensure that your product meets the prescribed standards and are safe for use at clinics and hospitals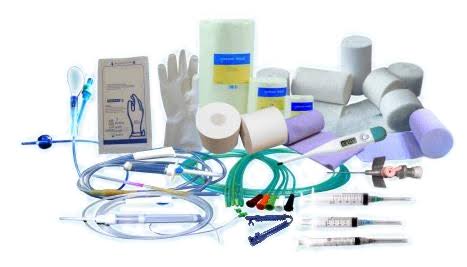 20. Herbal Hair Oil Manufacturing:
People prefer herbal hair oil above any other cosmetic as they do not contain any side effects.
There are several traditional formulae for herbal hair oils which seem to be overlooked by large manufacturers.
You can take this business worldwide as in the world of mixing you can provide them something pure.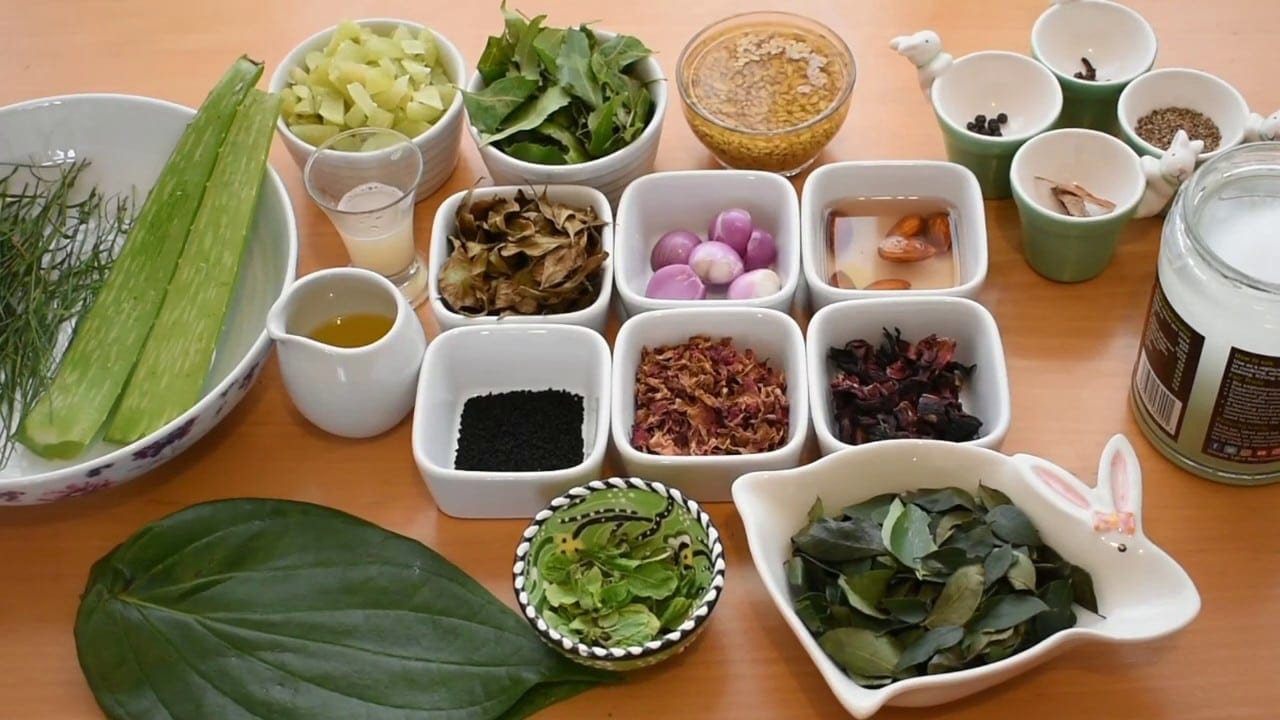 21. Sugar Candy:
This is a well-known business and there are many competitors in the market. Large manufacturers have chosen this as their market.
Machinery to make candy and hard-boiled sugar confectionery is readily available and can be easily set up at any small premise.
You need to market your product as many of them are there in the market trying to make their name with their products.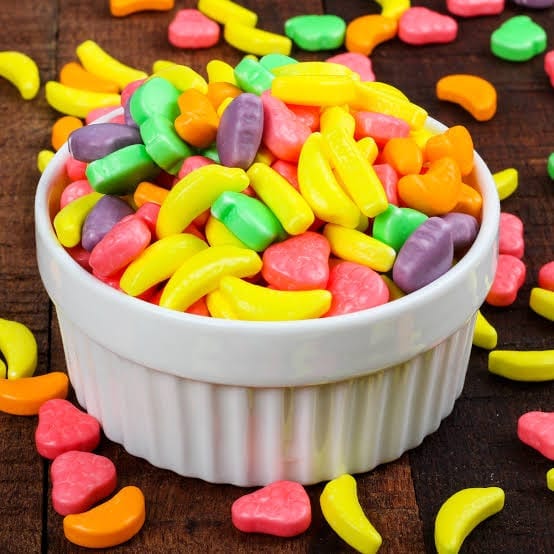 22. Bed Sheets and Blankets Manufacturing:
This business has a great scope in hill stations. Manufacturing these bedroom essentials is fairly easy provided you have skilled manpower and the required looms.
Setting up a small scale manufacturing business that produces bed sheets and blankets as well as pillowcases, is fairly reasonable.
This business can get you high profit at once as this is a product based you need to provide comfort and quality.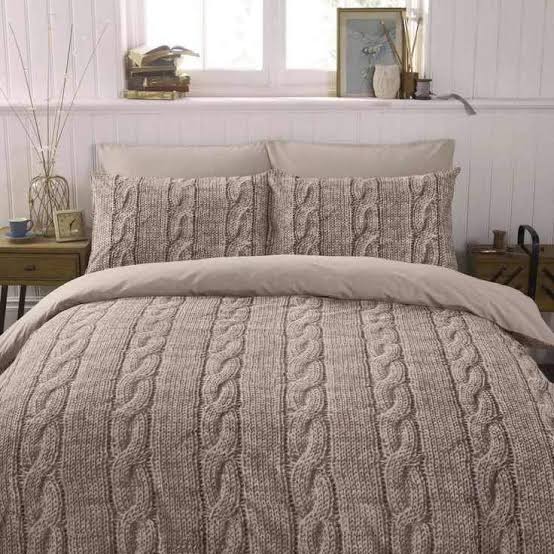 23. Kitchen Utensils Manufacturing:
You require several utensils in your kitchen. You can start the manufacturing of different utensils which can be used in a household not only the home kitchen but also hotels, restaurants, etc.
With the help of local vendors, you can create your network to distribute your product range and gain customers.
So here is some important manufacturing plant you can start to become a successful entrepreneur. With the appropriate knowledge and efforts, nobody can stop you from succeeding.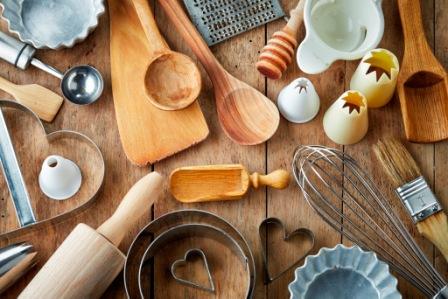 You need to understand and choose wisely your segment to work, it is possible to sharpen your skill with the time and with immense confidence you can run your unit successfully.
There are many more examples of small scale industry and their success stories, this article provides you the knowledge which is helpful to shape your mind in the right direction. I hope this article will help you to choose the best for you.
As Winston Churchill once said- 'Success is not final; failure is not fatal: it is the courage to continue that counts." Comment and let us know which idea you choose for your manufacturing unit.