People nowadays are more than ever concerned about their health. They look for various ways to stay fit and healthy and opt for various strategies that will help them to do so. Organics foods make a healthy and nutrient enrich option that contains various elements in making them beneficial for health. Organic Foods, unlike their counterparts that are grown conventionally, do not contain even a hint of chemicals or preservatives.
The use of chemicals and preservatives in the growth and storage of food is not a stranger concept to anybody. These chemicals can induce allergic reactions among people and make them irritable. Therefore organic foods are used for upgrading the diet from a health perspective.
The need for organic foods in India is increasing rapidly. The organic foods are produced with the help of organic farming that abides by a few standard rules. Typically the process of carrying out organic farming features cycling of resources, conservation of biodiversity, and promotion of ecological balance.
The demand for organic food stores in India is more than ever. Therefore they make a profitable business plan. To start your own food store in the country you are going to follow the following procedure.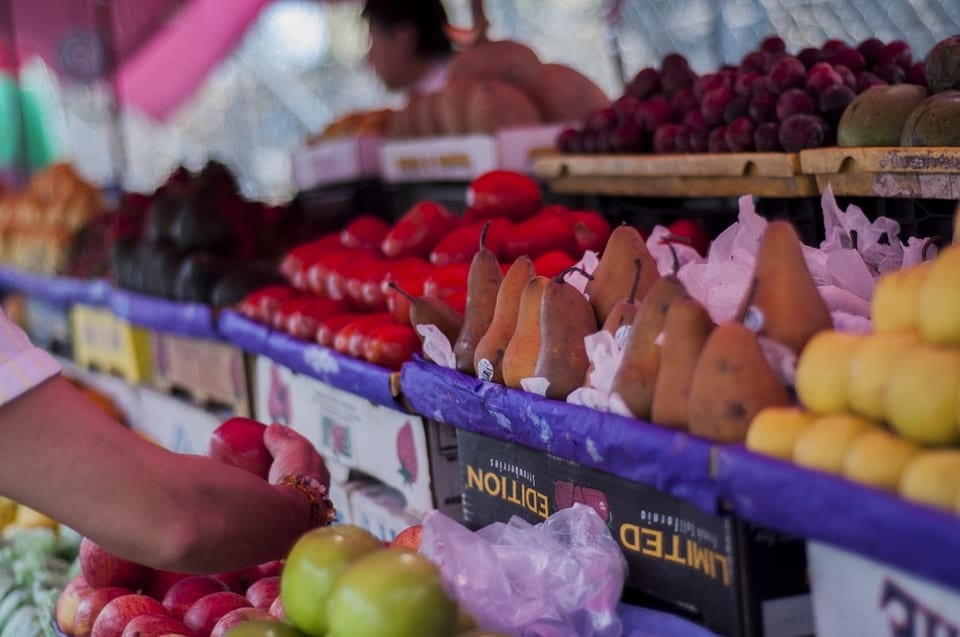 Requirements for starting your own organic food store business:
1. Land
The land is the first requirement for starting any business plan that requires setting up a commercial unit. But there are certain parameters that have to be taken care of while selecting the land for your business idea. Your organic food store should be approachable to the potential buyers and withing their distance.
Make sure the area has easy access to public transport, a degree of security and sufficient space for parking. Apart from this, look for the area where competition is not higher. Also if you are taking the place on rent, the rent amount should not exceed 4 to 5% of the sales.
2. Employees
To set up a store, you are going to need employees and hire them for various tasks. The business of organic food store will require you hire employees in these positions:
Sales Staff, who will assist the customers and convince them into buying.
Front desk employee, who will do the billing.
Cleaning staff to clean your store and place the products on shelves properly.
Marketing team, to do the marketing of your products both online and offline.
3. Organic Products
To sell in your organic food store, you will need organic food products. The availability of organic food products can be made possible by contacting stock dealers, searching your local market, exploring other sources online that will provide you products at cheap prices.
You can find a various wholesale retailer of organic food stores in India. Some online platforms that make this task easier are Indiamart, JustDial, etc.
4. Equipment
To start a store you are going to need various equipment. The basic need is to have some shelves that you are going to place all your products on, a big refrigerator for the stuff that requires being kept in a cool environment, front desk, billing machine, some tables, etc. A number of little things like carrying bags, doormats, cleaning tools, baskets for the customers, etc.
These products are easily made available in your local market. You can also take help from online stores such as Indiamart, Amazon, etc.
5. Investment
As organic food stores serve a healthy option, they also tend to be more expensive. You are going to need investment in stocking up the shelves with organic food, hiring employees, buying shelves, requires equipment to run a store, etc. When it comes to business investments, you have three options of external funding, first is private investors, crowdfunding and bank loans.
You can find private investors for your business model here- Angel Investment Networks, Nexus Venture Partners,
You can also take help from the various crowdfunding sites in India like Wishberry, Fundlined, Indiegogo, etc.
You can apply for a loan at various private and government banks. When you present your business model idea to the banks if they find it profitable, they will agree to make 70% of investment to the model, the rest you will have to arrange for yourself. These are online links to apply for business loans at bank  SBI, Bank Of Baroda, Axis Bank, ICICI, and HDFC Banks.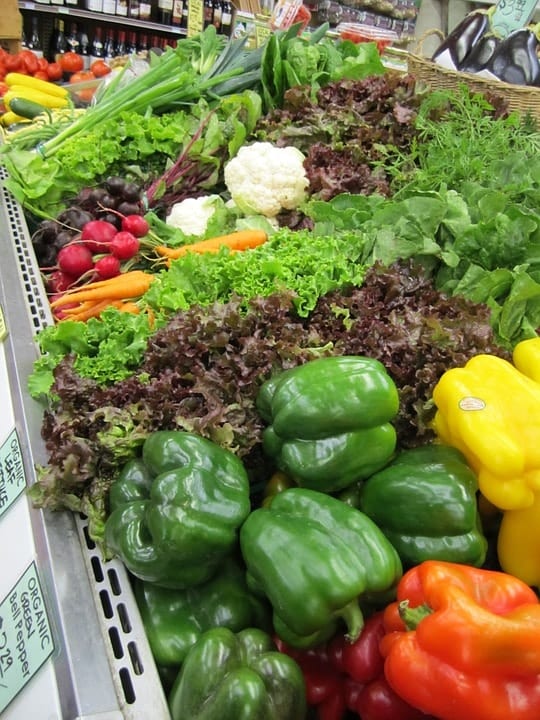 Planning To Set Up The Store
To make any business plan successful you are going to need a strategic plan. A strategic plan is not the one that requires a lot of investment and financing, but the one that is carried out with business smarts. In order to make any kind of business reach its financial heights, you will have to play smart and make it happen without using a lot of money.
1. The first step of starting your store will be to set up a commercial unit. You will require a land either on lease or rent. The land should be brought while considering future expansion.
2. The next step would be to buy all the necessary equipment requires to run a store. This includes all the shelves, refrigerators, desks, baskets, etc.
3. As soon as you get everything to set up a commercial store, you will require basic necessities like electricity, water supply, etc.
4. After that buy all the organic products that you are going to keep in your store from either the local market or online suppliers.
5. Now its time to hire the staff, you are going to need staff to perform various functions at your store. After the successful hiring of the employees, you are almost all set to go.
6. Pricing the products in the right way is also an important aspect of running a store. In the beginning, you will have to keep the prices relatively low, but not too low to not get any profit.
7. After everything gets completed you will be left with some legal procedures that will help in making your store legally acceptable. There are various permits and licenses by the government that is must in case of running an organic store. The important licenses and the way to get them are mentioned in the section below.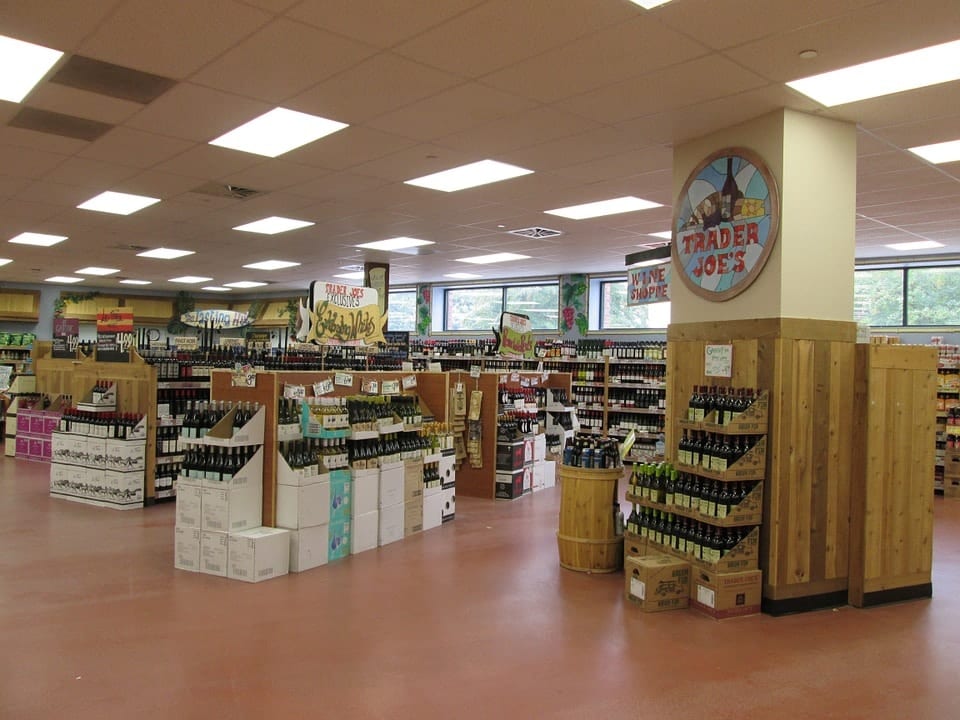 Organic Products To Keep In Your Store
The availability of organic products is not just limited to foods but they also have a vast scope in beauty, clothing, and gardening products. You can choose a specific product line and work on it for your store or you also have the option to generalize everything and create a combined store. Following are the products that you can keep in your organic store:
1. Food Products
Food products are the most used and most famous category in organic stores. They are no different than conventionally grown food sources but the only difference is, they lack the use of chemicals in the process. Following are the famous organic food products that people look for in stores:
Apples
Sweet Bell Peppers
Cucumbers
Celery
Potatoes
Grapes
Cherry Tomatoes
Kale
Summer Squash
Nectarines
Peaches
Spinach
Strawberries
Asparagus
Sweet corn
Pineapple
Papaya
Onion
Sweet Peas (Frozen)
Mushrooms, etc.
Apart from this, you can also buy organic meat, milk, and eggs in the food section at the organic food store.
2. Beauty Products
The popularity of organic products is increasing in the beauty line that is why various famous companies are bringing new organic-based products for their customers. The most famous organic beauty products preferred by the customers are:
Beauty Moisturizer
Lip Balm
Exfoliator
Facial Soap
Day cream with SPF
Night Cream
Clarifying Mask
Eye cream
Body Milk
Skin Refiner
Radiance Oil
Glow Sleeping Mask
Cleansing Oil
Detoxifying Mask
Sea Serum
Shampoo, etc.
3. Organic Clothing
Organic clothing may sound a strange concept but it is real. Organic clothing to simply put is the clothing made from the materials that are grown with organic agricultural standards. The materials of the cloths used in making organic clothing include Wool, jute, silk, ramie, or cotton.
4. Gardening Products
In Gardening products section you can look for different kinds of germicides, insecticides, pesticides, fertilizers, growth incubators, fungicides, growth regulators, manure, etc.
Legal Authorization For Starting An Organic Food Store in India:
To run any sort of business you will need to fulfill certain legalities and formalities in India. If your business has a commercial unit then in order to make it legally acceptable you are going to need some licenses and permits.
The first thing you are going to need is in-state licenses and food permits from the health department. FSSAI provides food permits in India.
FSSAI is also going to ensure that you have a certificate from the Participatory Guarantee system of India.
Other than this, certification from the National Program for Organic Production is also mandatory.
Permissions from the State Health Department are also a must for the organic store.
You will also have to register your company under the operating structure of your organization. Such as Partnership or sole proprietorship, a corporation, or limited liability company. You will have to apply to the ministry of corporate affairs in order to have this permit.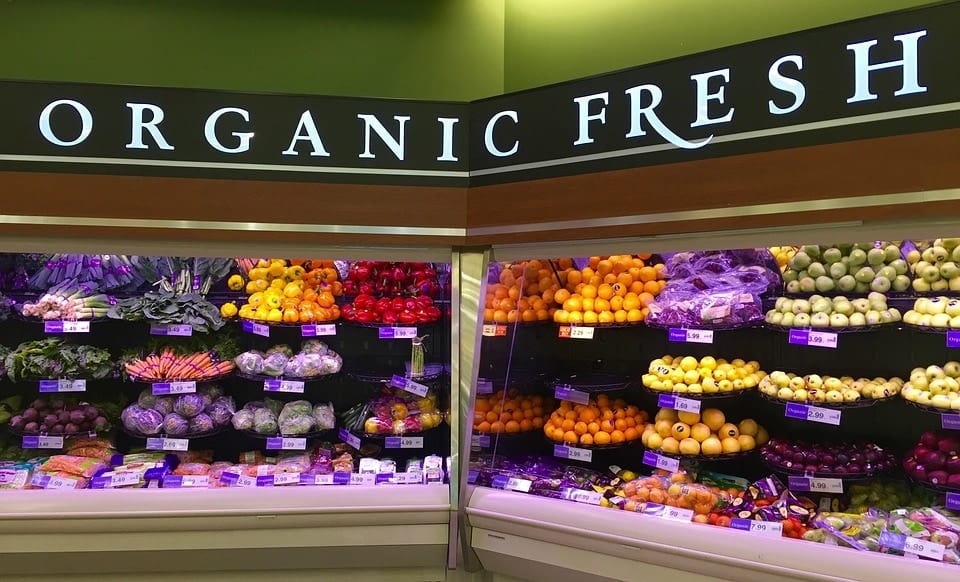 Conclusion
Organic Stores currently have a great scope of success and financial achievement through entrepreneurial perspectives. And they are one of those business ideas that will only get progressive with time. The success and failure of your business idea depend on your strategies and planning. It has little to do with the investments and more to do with business smarts and the quality of your service.
The outline of the business plan provides here is a step by step guide that will help you in starting your own organic food store. The market of organic products in India has shown exponential growth over the last few years. And the promising growth in the industry has made it a lucrative business idea.