Are you wondering to start up your own textile business in India, Do read this complete guide and clear your doubts.
The textile industry is growing at a CAGR of 8.7 percent between 2009 and 2023. The size of India's textile and apparel market recorded USD 108.5 billion in 2015 and is expected to reach USD 226 billion by 2023. India is the second-largest producer and exporter of cotton in the world at $6.3 billion, marginally close to China.
It is the most profitable business in the country that contributes to the industrial output, employment generation, and foreign exchange earnings. This is the time to invest in the key industry of India.
 Textile business involves the business of designing, producing and distributing yarn, cloth, etc in all over the country. While you are considering the textile business in India, you are required to prepare a customized textile business plan. Here, are available options that exist in the market so that you don't miss any opportunities.
Textile Mills
It is a manufacturing facility that provides raw material to make apparel and textile products. It transforms natural and synthetic materials into fiber, yarn, and thread. Fabric is produced by way of knitting and weaving.
Textile Product Mills
Raw materials that are produced by textile mills are then converted into finished products other than apparel. The process of converting raw fibers into a finished product which is a complex process. Hence most of the mills specialize in one direction.
Textile Apparel Manufacturing Industry
It is a labor-intensive industry because it involves mainly cutting and sewing functions in an assembly line. It transforms fabric produced by textile manufacturers into clothing and accessories. Thr best example is starting a tailoring business.
After identifying your niche, you can go forward to start a textile business in India. This guide will provide you with the basic textile business ideas to grow in this industry and become successful.
Market Research
A well-planned strategy is a prerequisite before you start the textile business in a country like India. It provides a huge market and hence, huge competition in the market. To deal with market competition your first task is market analysis. You need to think out of the box and reach where your competitors can't. 
Secondly, When you understand the competition in the market then you should consider the demand for the goods and services that you will be providing. Engaging your customers and attracting new customers should be your top focus. It will be ensured when you add value to your product.
Third, increasing your product sales won't last for a long time until your pricing plays its role. You need to adopt an attractive price structure that leaves behind your competitors.
Sourcing Right Fabric
You need to decide which kind of fabric you will be supplied based on the market research done. Fabric selection will become your differentiator in the market. So, better the quality of the fabric, higher its cost.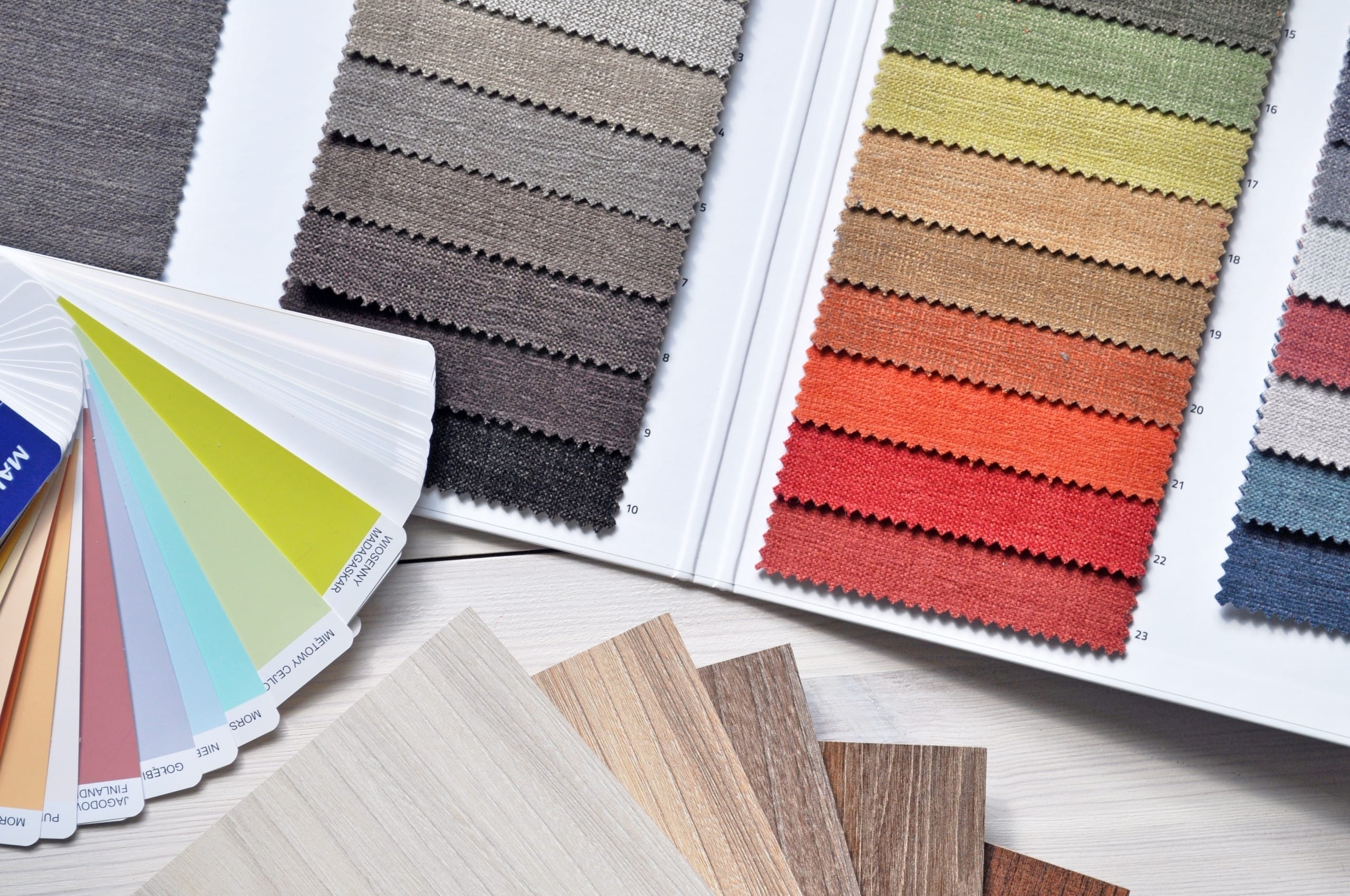 Numerous factors to take care of before choosing your fabric:
Customer Choices

Area of Operation

Cost Of The Fabric

Availability Of Fabric

Durability and usability
Your next step after fabric selection should be its sourcing from all over the country. You need to contact appropriate manufacturers and suppliers for the fabric that you would require for printing. Fabric selection is one thing and sourcing the same is other so keep in mind these essentials,
Finding manufacturers who offer good quality

Vendors with a wide variety of materials

Availability of Vendors at all times

Affordable suppliers of materials
You can also consider local artisans and handmade fabrics which gives you an edge over your competitors. It helps to stand out in the market.
Estimated Cost
According to the textile supply chain, you will be entering the amounts of investment will vary. Equipment, location of the business, technical know-how and labor are the factors. These in total sums up to your investment. These factors are changing according to your fragment of the textile industry.
Simple sewing machines can start your clothing business with a limited amount of investment. You can grow this business by hiring labor and producing good quality clothing.

With looms, you can start a power loom factory and the thread cost that is considered as well. Growing your business would require more power looms and greater thread costs for expansion.

While starting a textile trading business then numerous costs must be well thought of i.e. product, transportation, shipping, storage, etc. You can expand business your business by exporting to the whole country and further different countries.
Location Of The business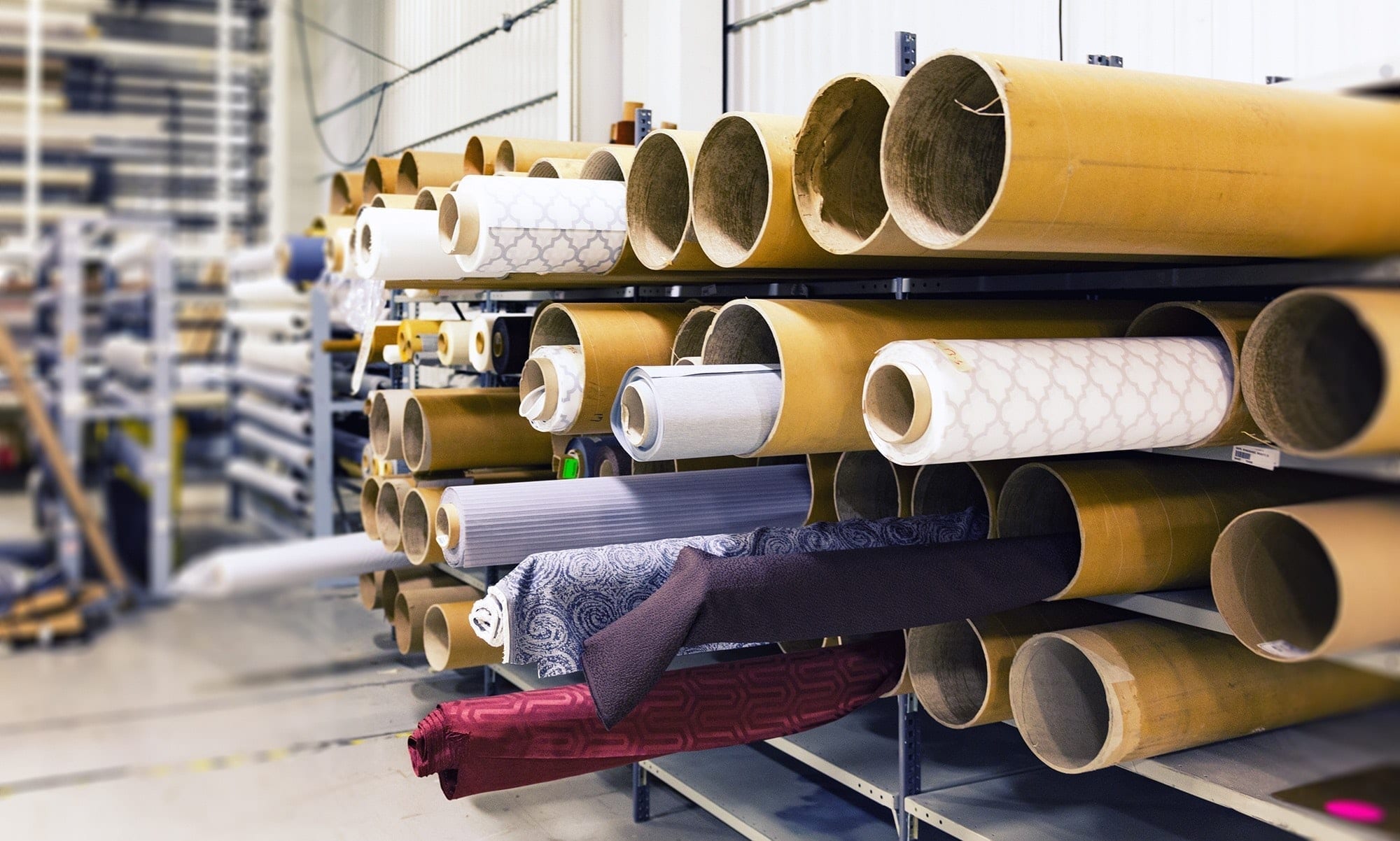 An ideal location is essential to your business, which places you within the reach of customers and suppliers. Location of business impacts the availability of the products and various other factors:
Costs and Revenues

Convenience of Customers

Productivity of business

Hiring Staff

Competitors in the Market

Brand Visibility and Reputation
Points to keep in mind while selecting the ideal location of the business.
Operation style
What style of operation do you prefer whether its formal or elegant?  Is it retailing or wholesaling?  Is it a traditional store or a branded product store?  These questions are to be answered before you select the area of operation.
Reach
Take into account who are your customers and how important their availability is from your location. If you are a direct seller to customers then you should be within customer reach. But, if you operate under a supply chain then, customer availability won't affect your area of operation.
Accessibility and Parking
It is crucial for your customers to feel relaxed while they enter your area of operation. They need not worry whether their vehicle is parked at a very far place or it will be towed anytime. Enough parking space and systematic management at your area of operation is a must.
Manage Your Time
Working in a textile industry demands your focus on every task equally hence, systematic management of work should be ensured first. If you miss out on even a single task during the process the whole system will fall out.
Transportation
You need to consider transportation costs, it can be a major part of your investments especially when you are exporting products. Transportation cost involves transporting goods from suppliers and supplying goods to customers. 
This cost is added to the final price of the product that is charged from the customers. It is included in the budget of the business as well.
Licensing
Every business needs to be legalized first to operate in the market without any interference from the government. It includes various licenses and permitting fees for tax purposes.
Employer Identification Number (EIN) 

A Resale Certificate (if you do not sell exclusive products exclusively)

 The Seller's Statement 

The Professional Certificate
Purchasing Equipment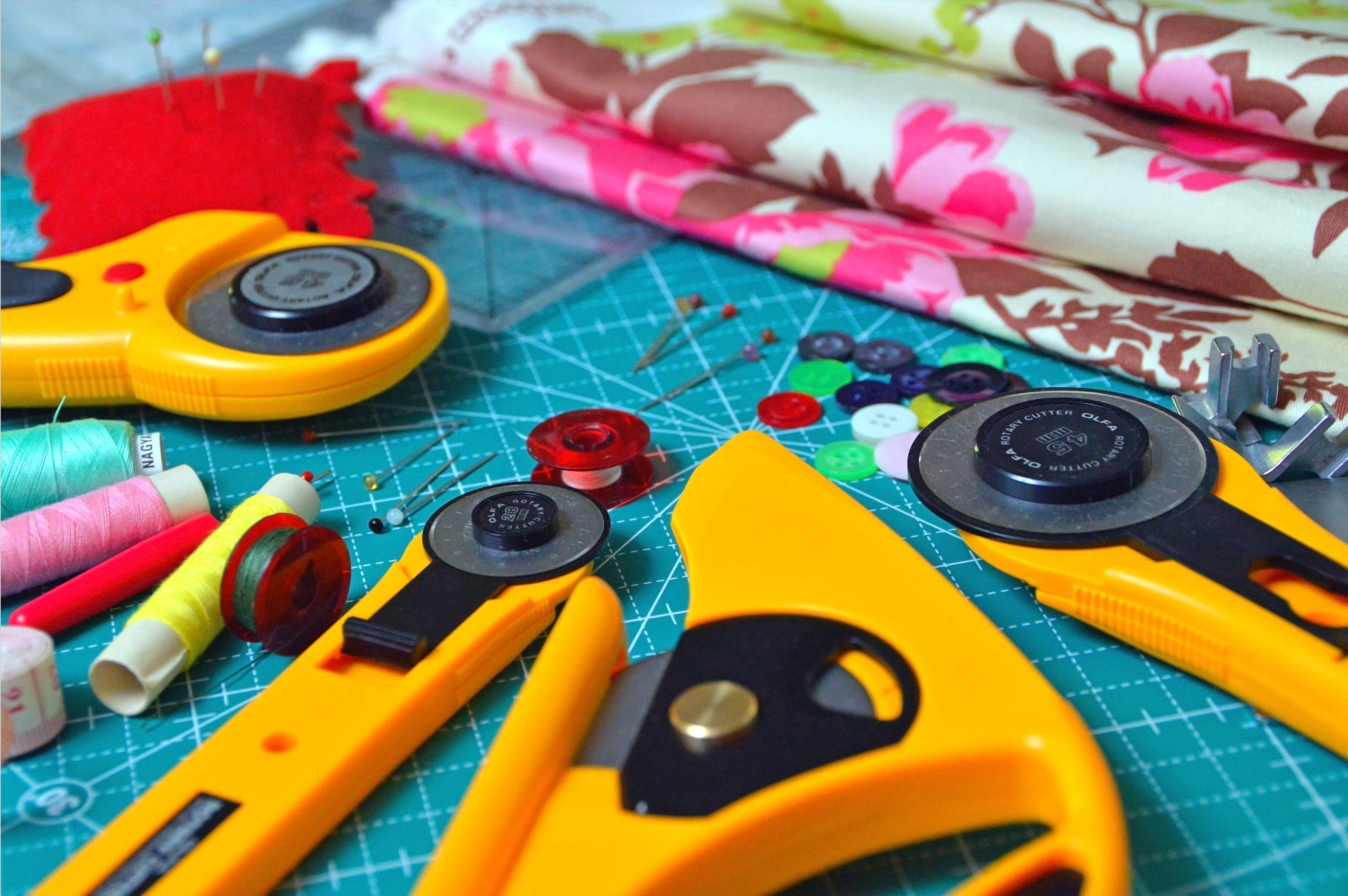 Each process in the textile industry demands huge or small machines. The base for the textile industry is heavy machines and the labor that operates these machines.
Knitting Machines – used to knit yarn

Crochet Machines – used to crochet yarn

Lace Making Machines – used to weave thread into lace

Weaving Machines – used to weave thread, such as a loom

Tufting Machines – used to make textiles where fur is inserted into a base, like carpets or mittens

Quilting Machines – used to quilt textiles

Cloth Measuring Machines – used to measure cloth

Cloth Cutting Machines – used to cut cloth

Industrial Sewing Machines – large sewing machines

Monogramming Machines – used to create monogrammed fabric, such as towels with initials on them
Advertising and Marketing
Marketing is the tool for the business that will create goodwill for the business. There are various marketing strategies that you can use while marketing a textile business in India. But, here are a few strategies that are specially implemented before starting your business.
Web Marketing Strategy
Don't confuse web marketing with your Facebook and Instagram accounts. It is a process that ranks your business on various parameters on the web. While working in the textile industry each product gets listed on online websites so it becomes essential to be two-step ahead from your competitors.
Digital Presence
Yes, here you can consider your social presence on various social websites such as Facebook, Instagram, Linkedin, and Twitter. Registering with business accounts of various social websites is a must.
Offline Marketing
Traditional marketing has its importance in the textile industry. Here, the most important factor is reaching to a large market of customers. 
 

Government Initiatives
The Government of India announced a Special Package to boost exports by US$ 31 billion. To create one crore job opportunity and attract investments worth Rs 80,000 crore (US$ 11.93 billion) during 2018-2020. 

The Government of India has taken several measures including the Amended Technology Up-gradation Fund Scheme (A-TUFS). The scheme is estimated to create employment for 35 lakh people and enable investments worth Rs 95,000 crore (US$ 14.17 billion) by 2022.

Integrated Wool Development Programme (IWDP) approved by the Government of India to provide support to the wool sector starting from wool rearer to end consumer. It aims to enhance the quality and increase production during 2017-18 and 2019-20.
Other Related Initiatives
The Pashmina Wool Development Scheme seeks to benefit Pashmina wool growers. The Ministry of Textile introduced this scheme. The objective of this scheme is to provide the necessary inputs for Pashmina goat breed improvement, training, health care and nutritional supplement for qualitative and quantitative improvement in Pashmina wool production. 
Find various initiatives by the government for the textile industry here.
Conclusion
Identifying your skills and expanding your horizons in the field of textile business is necessary. It will boost your confidence and produce products with better quality. Be focused and consistent to get long term returns. Active participation in buyer-seller meets, trade fairs, and B2B portals will help to grow your business. 
Deep knowledge of fabric and a sufficient amount of funds will cater to various needs of business and contributes towards its success.
Being a working professional in the textile industry you can lack in some areas of online marketing or even offline marketing. But it is an important factor to launch a business. In that case, do take professional advice.
All the best for your business and you are all set to start up a successful textile business in India.
Are you in doubt? Ready to help you Do Comment and Give your Feedback