Reach to the world, Learn how to start a food truck business.
The location of a restaurant is the deciding factor for the business where a food truck gives you an advantage of mobility. After trying numerous locations you can choose the best one. The food truck industry has a huge 7.9% annual growth rate for the past 5 years while the restaurant industry has moved up at a growth rate of 2% nearly.
Do you wonder what contributes towards the growth rate of the food truck industry? Whether the market goes down or the demand for your area of operation slips. You don't need to bother; just change your location.
Owing to the great demand and increasing rage in the industry, a simplified food truck business plan is a must. The 6 step strategy that covers all aspects of the food truck business. It will help you to never miss out on any opportunity.
What do you need? 
Choosing The Right Food Truck Vehicle
Your food truck is your tool that will create the first and lasting impression on every customer. The first thing to decide is the modification and designing of the food truck based on your requirements.
 Points to take care while choosing the food truck:
Sufficient Amount of Funds

Designing of Food Truck Based on the Food Menu

Availability of Space for Equipment

Registration of the Vehicle

Not More Than Five Years Old

Proper Fitness Certificate

Road Tax Receipts and Insurance
 What are the costs involved?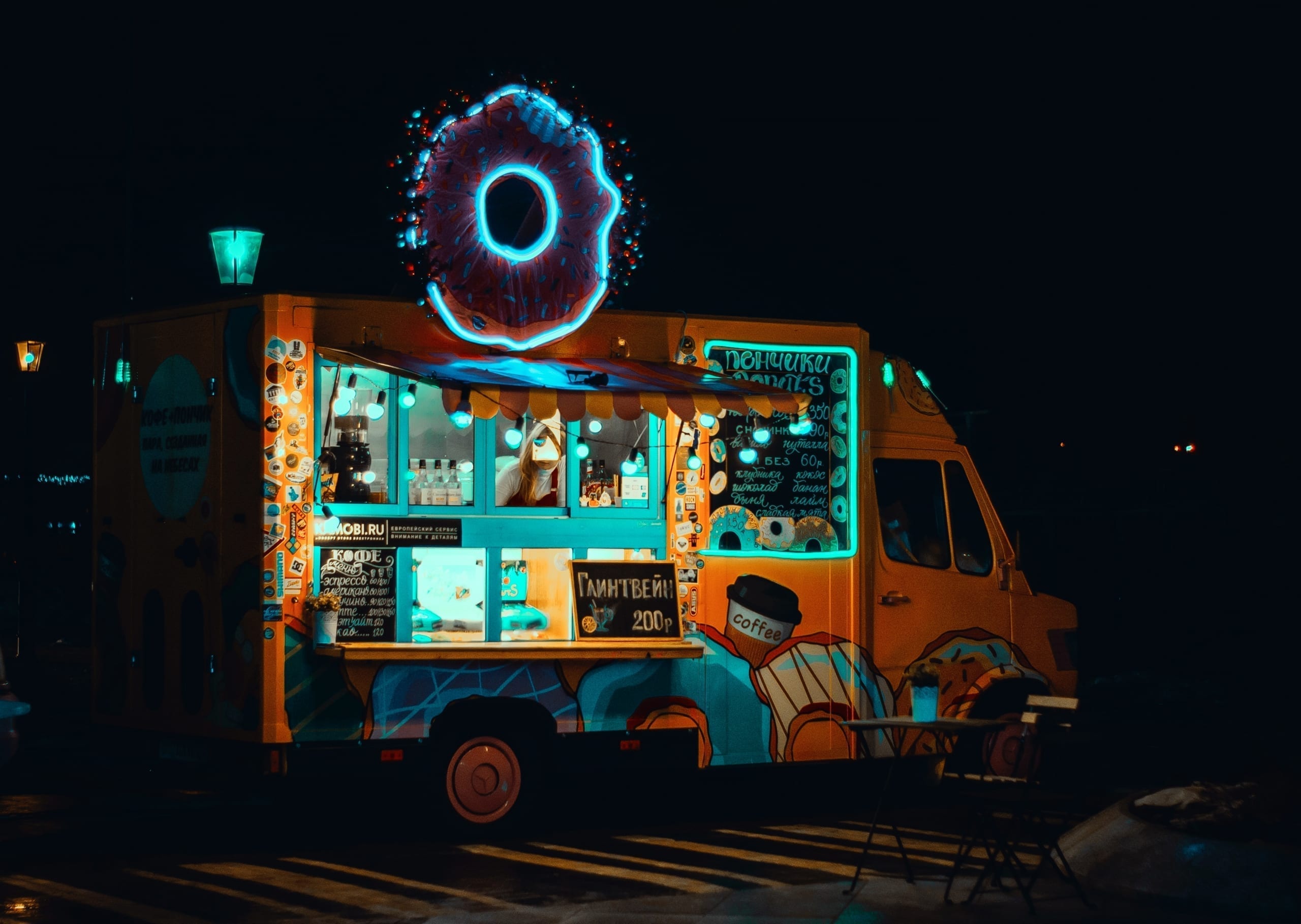 Vehicle
While choosing a food truck you can either buy a new truck or you can use a second hand one. It costs around 4lakh to 20 lakh.
Raw Material: You will require a stock of Raw Materials to prepare meals. That costs about 30k to 50k per month.
 Equipment
 You will need to invest in high-end technology to gain maximum returns. It is a one-time investment for your business. Apart from the equipment, you will also need a few tables and chairs. It provides customers an option to sit and relax. It will costs you about lac to 3 lac.
 Staff
Systematic management of your business will require a team that increases the productivity of a business. You need to hire staff with proper skills and knowledge in your niche.
 POS
The major pitfall for a food truck business plan is the non-availability of billing technology. Your POS helps you take care of your customer's time and collect payments on time. It also involves inventory keeping and other business functions. It costs around 25k to 30k.
 Marketing
Food truck business doesn't require much marketing as its a food on wheels business. But initially, for attracting first customers you need to spend some on promotions. It costs about 20k to 35k depending upon the reach of your business.
How to choose Ideal Location?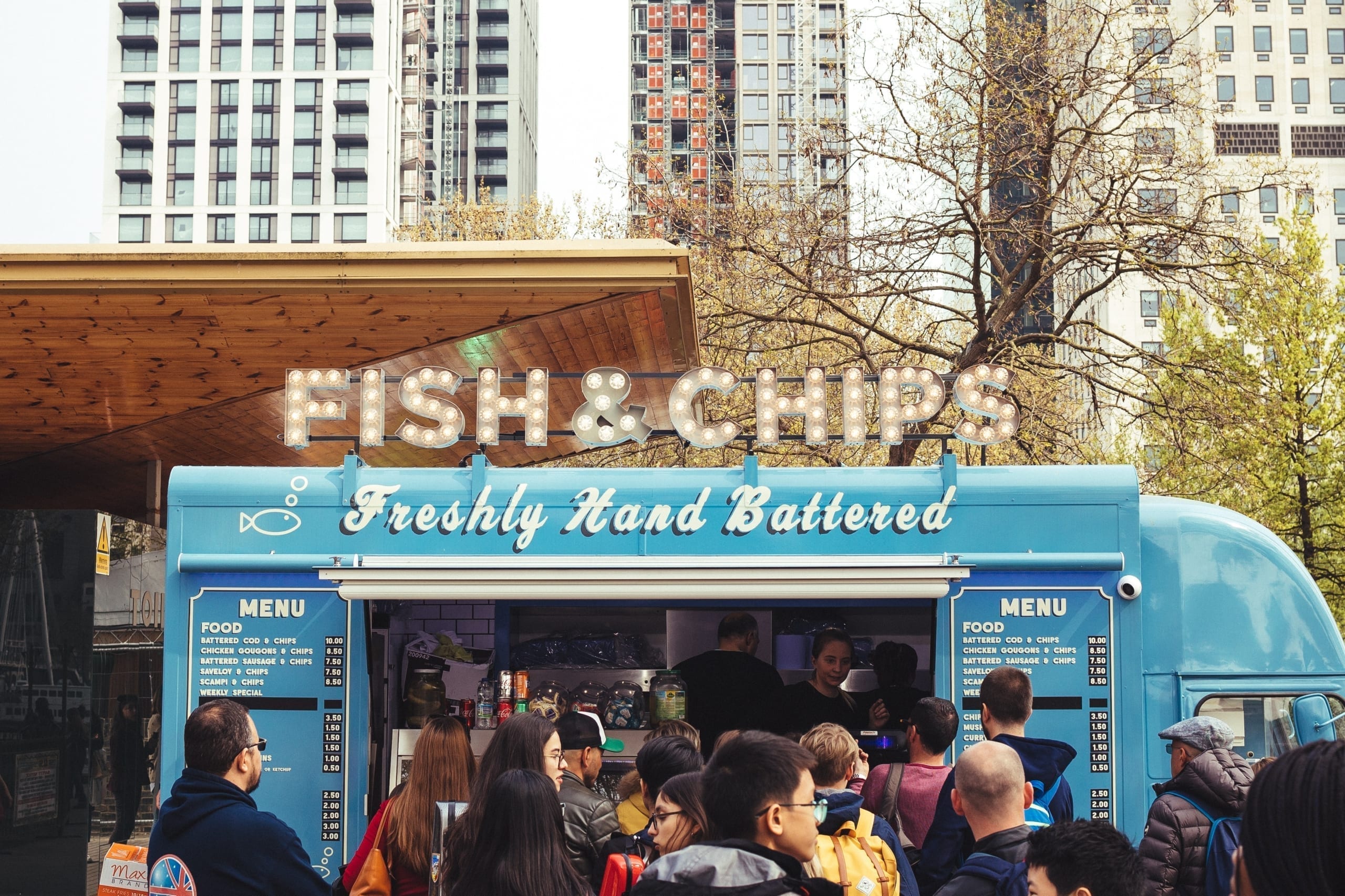 You can try different locations as much as you want. A restaurant on wheels is much helpful for choosing an ideal location. Few points to keep in mind are:
Parking Space
Your customers must be relaxed while eating their food. Enough space for parking must be ensured. You can check with the local municipal corporation about it.
Competitors Station
You should check out the location of the competitor. Map your location accordingly.
Visibility
Choose an area that is frequently visited by people. Corner shops, dim light places and far off places are a big no.
You can come across with few challenges while selecting a location. Need not to worry if all your licenses are complete.
How do you strengthen your brand?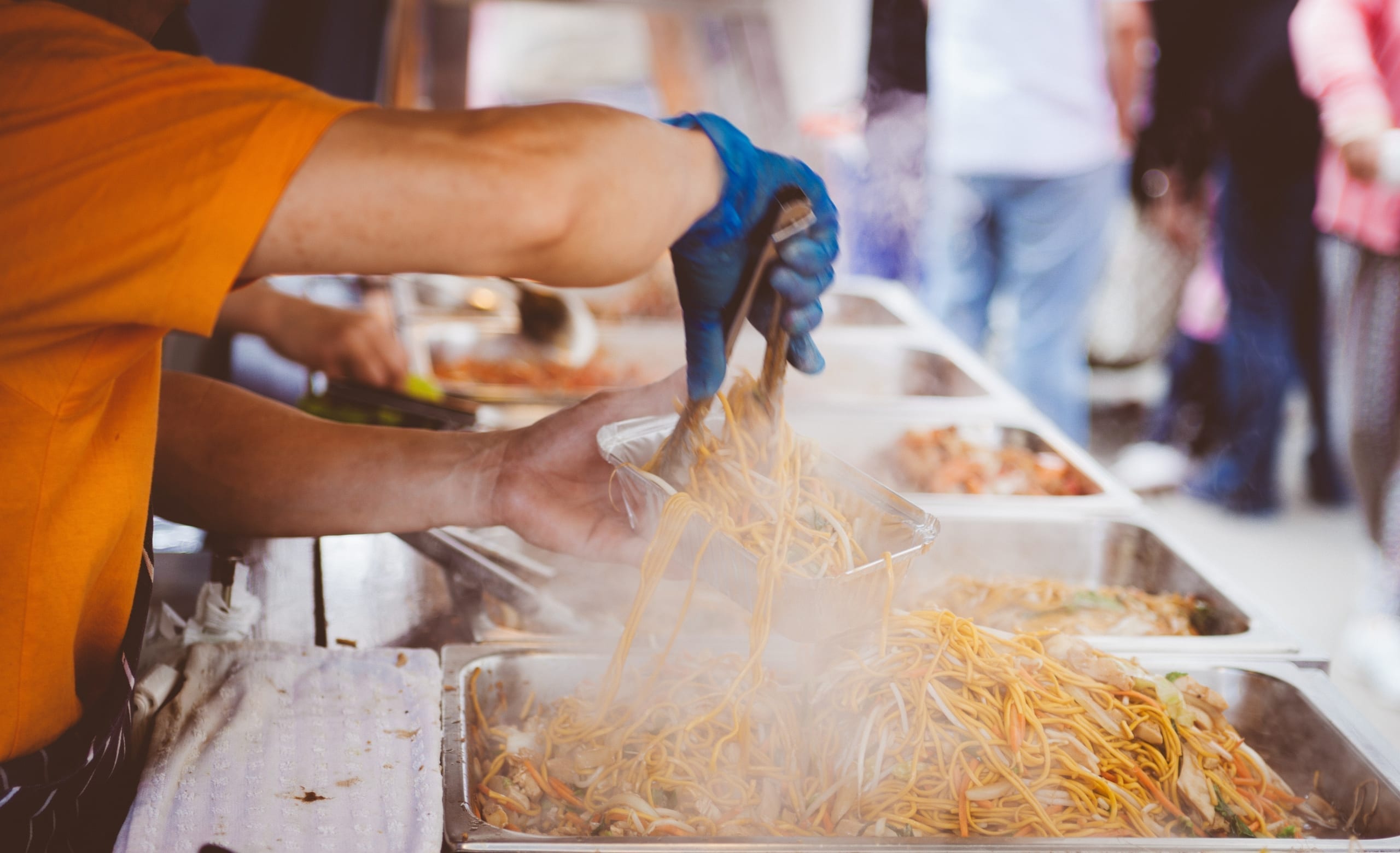 You need to build your voice that defines how you sound to other people. It should be unique and above everything else, people should engage with your voice.
Identify Target Market
It is the customers you want to start selling your food to. Determine market share percentage and number of customers. It could be youngsters or families as per your suitability.
Market Analysis
Researching trends and characteristics in the industry as a whole i.e food industry helps to find national and local growth trends.
Build Your USP
It is a quality or reason that makes your product different and better. It describes who you are and what your product stands for.
Choosing a Brand Name
The name of your food truck should not be common. Avoid names that specify a particular area. The shorter the better.
Choose a Brand Logo
Get help from designers to build a professional logo. You can also consider online sources for creating a customized logo. Logopie is one of the popular logo design websites.
What are the points that you should keep in mind while managing a food truck business?
Food trucks generally operate in small areas. It becomes essential to keep your food truck clean.

Keep a few dustbins near the food truck. Nowadays to dustbins are required i.e green and blue as per government regulations.

Ensure good sanitation is maintained by your staff. It ensures kitchen hygiene.

Keep in mind the rising air pollution levels by making use of chimneys.

Conduct a check on the food waste and keep the cooking area clean.
While focusing on these factors you can ensure proper health and hygiene. It plays a vital role in your business to build trust for your food among the customers.
How to start marketing your food truck business?
Building a good marketing strategy will decide the success of the business. The key is growing your business naturally and be consistent with your efforts. There are a large number of things that you can do to market your business. Here is a list that will equip you with all sources.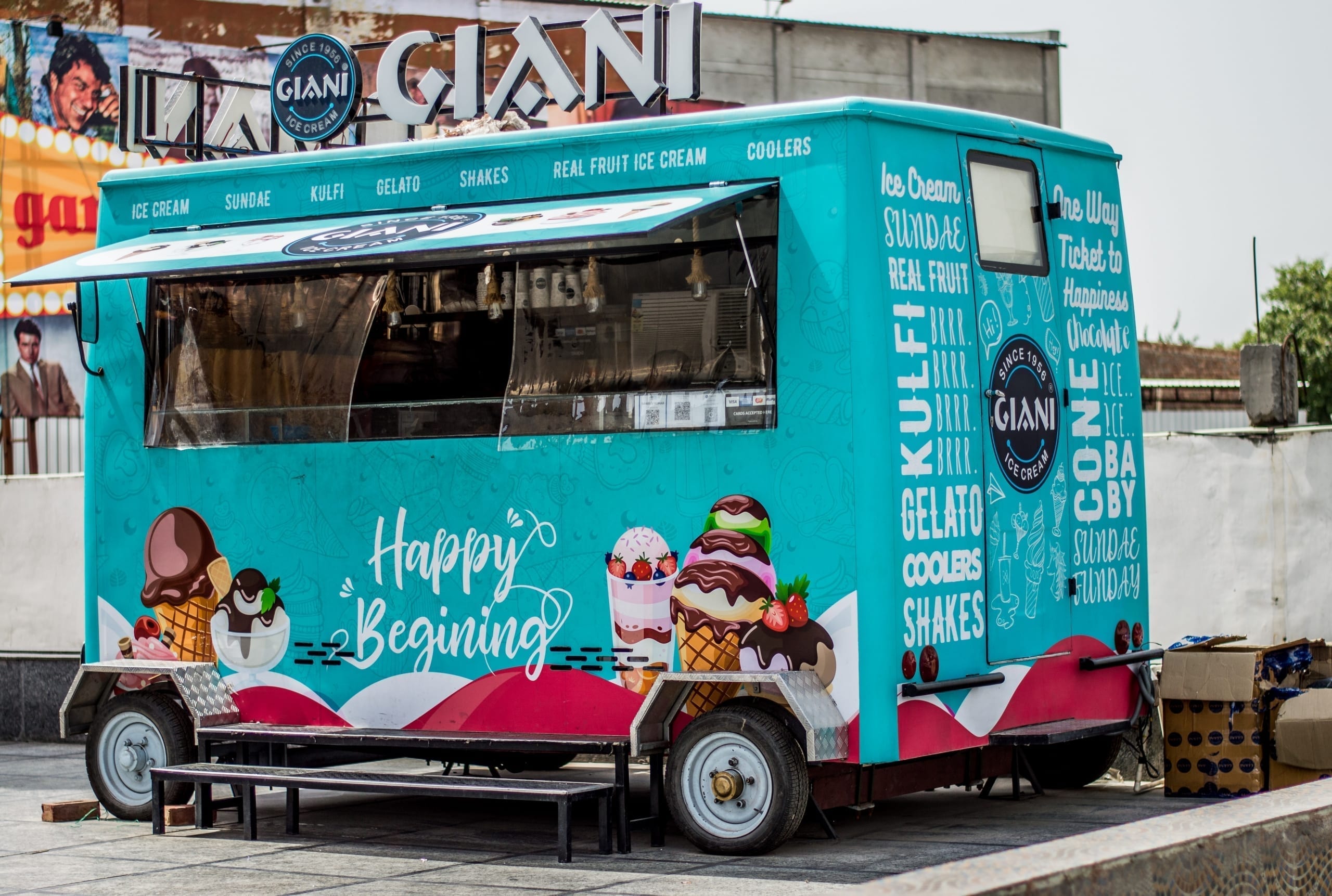 Start with web marketing
Having your website and app builds a brand and tells your story loud and clear.

Collaborate with large Indian online food ordering operators such as ubereats and zomato.

You can start running online ads to increase your brand awareness.
Make friends with people who come into contacts like tourists or big groups.

Follow up personally with customers by speaking with them, thanking them, and asking for their feedback.

Attend local events personally such as farmer markets, local art festivals to build more connections.
Consider approaching for collaboration
You can pitch to local companies and see if they are available in setting up a truck stop on their property.

Contact local organizations and tell them about your truck. You can offer to cater to their meetings and parties.

Get involved with the community such as birthday parties, social events, and wedding events. Offering them your services through pamphlets and flyers will increase your reach.
Biggest Advantage

: Fewer resources are required because you have a low dependency on resources. It can even get started with 5-10k per person.

Experience

: You can learn fast about the various activities involved in running the food business. Customer tastes and preferences, analyzing data, marketing and promoting the business to start a full-grown food business.

Low investment and low risk

: You can start a food truck business with 10 lac if carefully spent.

Multitasking

: Food truck business not only enables selling food but also offers catering at different events. Besides your everyday operations, you can also build a few partnerships.
Top 10 Best Food Menu Ideas Most Popular Around The World
 

Themed Menu Food Truck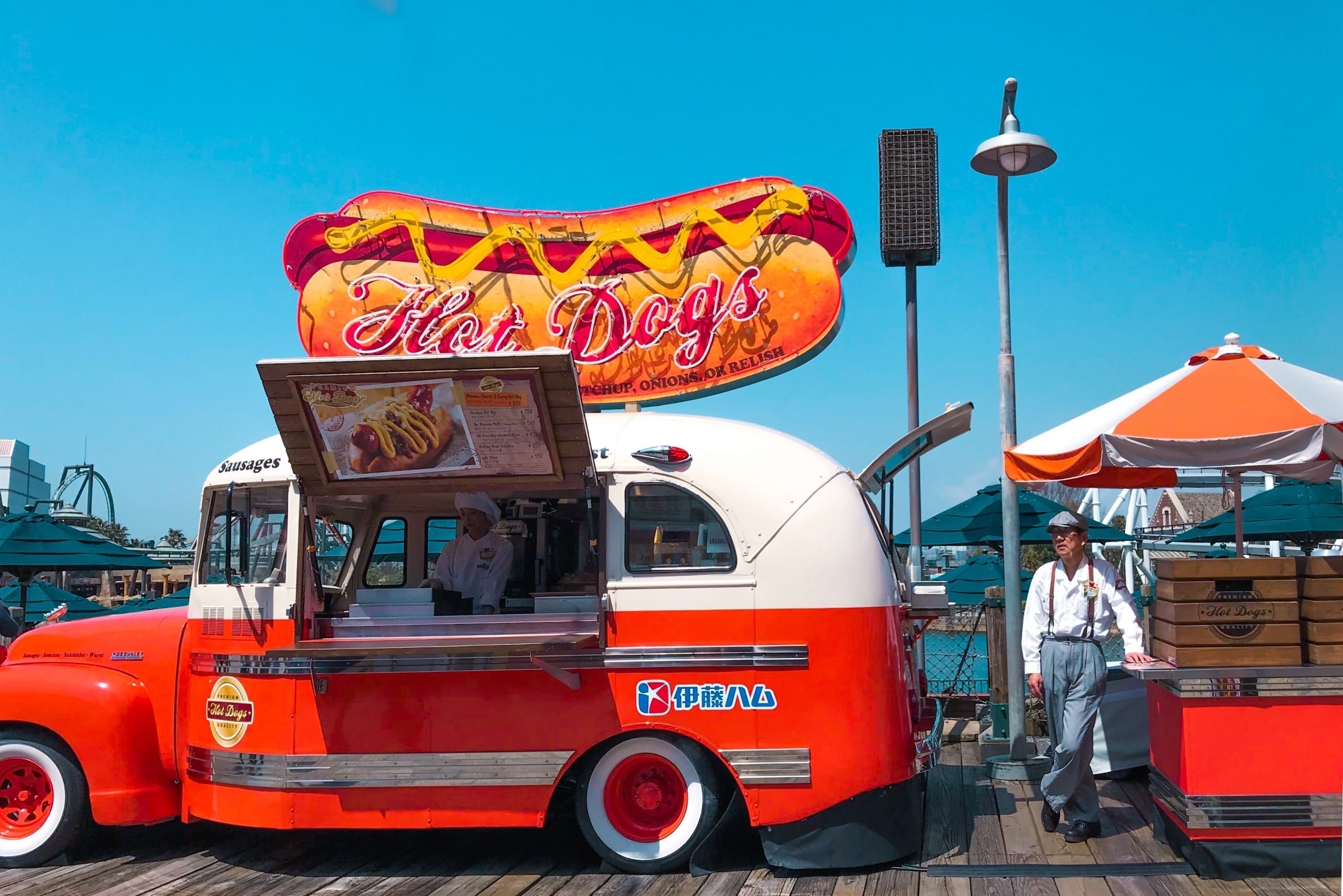 Ice Cream 
 Firstly, you should decide what ice cream you would like to sell. Choose and purchase equipment for food truck businesses such as freezers and ice cream machines. Then, plan your route at nearby schools, parks, and sporting venues.  
Waffles
Waffles have created an enormous wave and have hit every corner of the country. Start purchasing waffle irons and other basic equipment. 
Barbecue It is a well-known concept that combines low-cost food with high appeal. These items should be quick to prepare and serve to move through orders quickly. 
Plant-Based Food Menu
Due to the growth of health industry requests for healthy and meatless meals has been more than ever. here is a list of suggestions for vegetarian food on wheels.
Vegan Meal Replacement Smoothies

A Plant-Based Protein Menu

A plant-based version of International Foods

A Vegan Meal Subscription Service
Street Food-Based Menu
These are the best parts of traveling and experiencing a city. This market can never go out of business.
Pani Puri and Chaat, Food Trucks

Chhole Bhature

Aloo Tikki

Litti Chokha

Tandoori kabab

Puchka, Scrumptious Little Bombs

Chaat, A Colorful Fusion Of Taste

Chowmein

Paya Soup

Poha Jaleb

i
Sustainable Seafood Based Food Truck Menu
It is an environment-friendly way to combat over-fishing. Below are the best ideas to become a successful seafood truck business.
Bluefish, Blackfish along with Salmon and Classic Tuna

Hawaiian Poke

Raw Seafood
Bakery Based Food Truck Menu
Bakery-based food truck new concept that is in high demand currently. A unique concept of business that is much profitable.
Cakes

Pastries

Chocolate Balls

Samosa and Kachoris

Bread and Dairy Products
Breakfast Foods Based Food Truck Menu
You can start with breakfast food menus and then further collaborate into lunch and dinner menus. Look for ethnic additions that are suitable for the chosen area.
Fried Egg and Egg Breakfasts

Sandwiches

Poha Jalebi

Coffee and juices

Donuts and Salad
Pizza Based Food Truck Menu
A classic American food, that is very much popular in India. Starting a pizza truck will be a unique and attractive menu for customers.
Margarita Pizza Menus

Cheese based Pizza Menus

Vegetable Based Pizza Menus

Non-Vegetarian Pizza Menus

Mexican Pizza Menus
Adopting an Exciting Menu according to your suitability attracts customers the most. The food menu is not just information about your products, but it is a tool that shows the reach of your services. More variability in a menu ensures a higher number of customers. Don't try to cover all types of menus, just maintaining the quality of your niche will be enough.
Conclusion
Now I can assure you that you are ready to start your food truck. Within 6 steps you can start your own food truck business and grow it to become successful. Further food menu recommendations are well suited for an Indian food truck business. These recommendations are among the topmost menus of the world.
Identify your niche in the food industry and go with it. Once you prepare well just have faith in yourself. Grow your business well and expand your horizons by increasing your skills.
For a long term running a business, you will require the best of your qualities at all times.
 We wish you very good luck with your food truck business truck. Be consistent and focused.
Have any queries? Ready to help. Do Comment