Paper-cup Manufacturing Business In India
Before starting any business, it's really important to know the significance of every aspect you are looking into your business.
Paper cups are disposable cups made with papers lined with wax to prevent liquid from soaking the paper.
Now let's throw some light on the paper cup business in India. India is an environment-friendly country and focuses on Swachh Bharat. In the race of business and market, the best pursuit you can have is disposables.
 Before gaining knowledge about how to start a paper cup business in India. Let's understand the market for paper cup in India? What do you want to focus on manufacturing or distributorship? And is it the right decision for you to invest in this business?
Paper cups are gaining more popularity across the world with the rising awareness and change in lifestyles as it is eco-friendly and reduces plastic usage as well as makes drinking more hygienic and clean.
Paper cups have become popular into offices, parties, functions, companies, coffee shops, ice-cream parlors, world-wide canteens. It has mass consumption as it is part of our daily life. Paper Cup business majorly focuses on bulk trading or distributor channels.
Spotlight on Paper Cup Manufacturing Business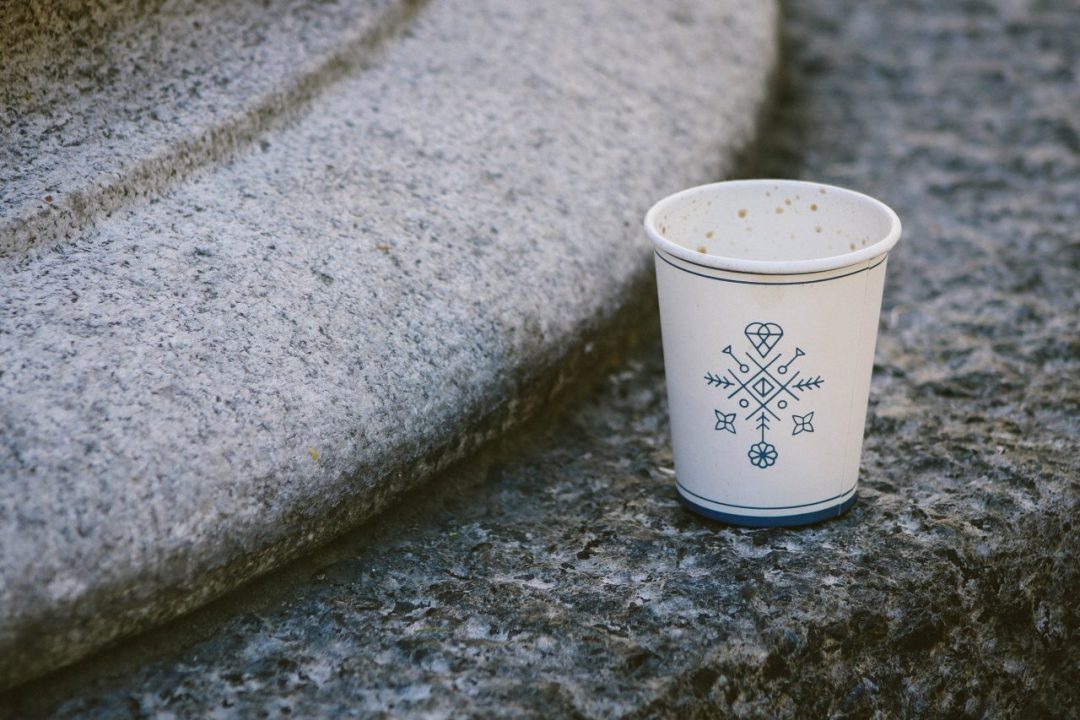 There is a basic step to be followed to start a paper cup manufacturing.
Market knowledge: Analyse, research, inspect.
Generally, the business of paper cup depends upon the value of customer utilization. The product is mass consumed. Try to understand the overall demand of a particular area you are focusing on. It will help you in evaluating the demand and supply gap of paper cups.
What is the action plan?
As you finalize your product you require an action plan. To evaluate your financial and technical analysis you require a project preparation. It's better to take a piece of expert advice before execution. The cost of the project may increase or decrease depending on the unit size, production, and output quantity.
Make it legal: License and Registration Required
To establish a paper cup manufacturing unit, the investment required is a minimum of 10 lakh for purchasing required equipment and raw materials.
An investment of INR 10 lakhs is enough to get 2.2 crores of paper cups manufactured and Turnover of INR 66 lakhs per annum can be achieved. Any business does require a registration same with paper cup business.
Certainly proprietorship unit can be operated, but for large scale units, you can opt for LLP or Pvt. Ltd. company registration depending on the investment. Registration, PAN Card (NA for Proprietorship), Trade license, GSTIN for tax filing. For a company its Trademark registration, BIS registration for ISI mark on the products.
http://www.dcmsme.gov.in/reports/Paper%20cup.htm
Financial Aspects: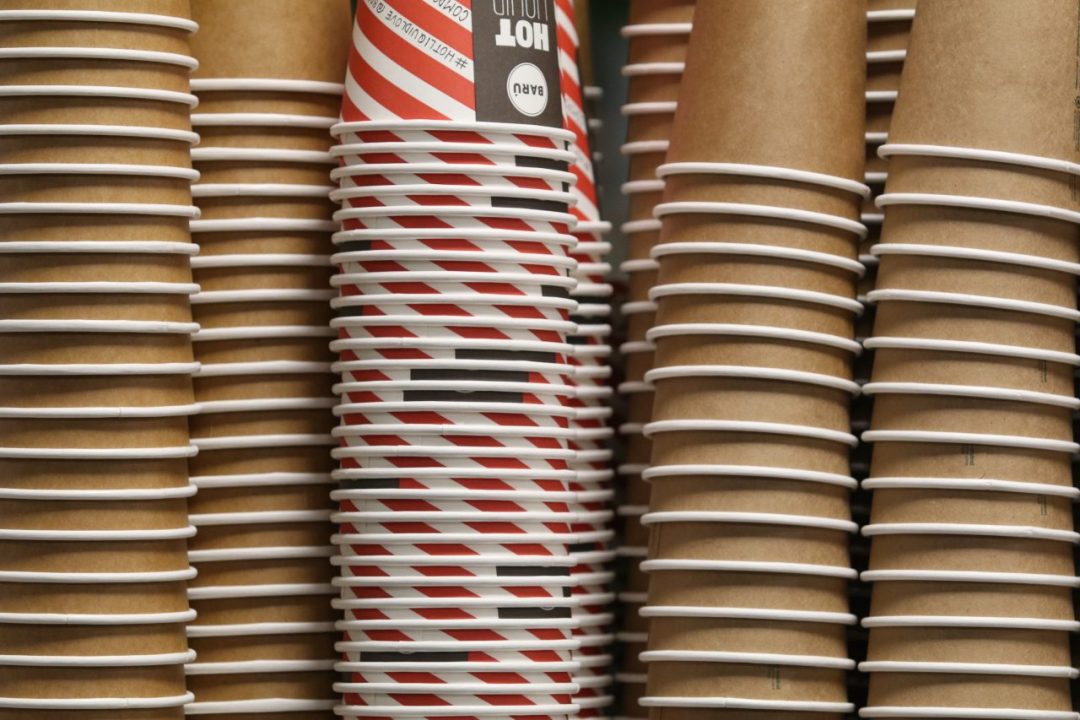 A bank loan for paper cup manufacturing business under various schemes. such as MUDRA LOAN. Check whether any government subsidy is given Government subsidy. Apart from project loans, you can also alternatively apply for machinery loans or working capital.
Where to start a manufacturing unit?
The industrial area is the most suitable for the manufacturing unit. The area requirement depends on the unit size and machine being operated. If you opt for a residential area, keep in mind that you should have 'NOC' (No Objection) in writing. 
Operations: Labour and Machines:
Labour Requirement: It depends on the unit and equipment you've been opting for apparently on initial stage 3-4 persons are required. 1 as production manager, 1 salesperson, 1 production, 1 skilled and 1 unskilled labor. 
Machinery

: 
There are two ways to establish a paper cup machinery unit. One is fully automatic and the other is semi-automatic. As per the beginner, semi-automatic machines are much preferable. 

Automatic machines for the production of paper cups can be purchased from various suppliers in India such as 

Indiamart

, 

Alibaba

. The cost of an automatic paper cutting machine is Rs.50.000 / – and dyes would be required at the cost of Rs.150,000. 

You require molds, dies, and other tools and equipment. Also, bulk packaging machines is required. 
Raw Materials Required:
Raw materials required are PE paper, bottom reel and packaging material for paper cup business. Investment in Raw materials would be around 4 lac per month.
Produce finished product

: There are three different steps for this:
In the first step, forming the sidewall of the cups and form a shape. 

After that, form the cup bottom and join it with the previous product. 

The third stage mainly includes 45° angle separating, preheating, curling bottom, curling rim and so on mechanisms, which are the important parts in finishing the paper cup.
Distributorship and Marketing:
B2B business your targeted clients are canteens, restaurants, tea or coffee shops, supermarket dealers, caterers, paper product dealers, companies and offices.

To ensure a good amount of sale you have to focus on a healthy relationship and product availability. It's a channel sales so being a distributor also you can connect and build your network for higher profitability.
 Go for online sales, marketing, and branding:
 

E-commerce platforms are the best for any product sale. Registering your product on sites such as 

IndiaMart

, 

Flipkart

, 

Amazon

 and many more. You can create your website or your online store on various eCommerce sites. you can 

sign up

 for a free trial.

Social media has become a necessary aspect of every online promotion. It has become a necessary time investment for every business to make.

You can purchase ads and offers on your Facebook page and have a direct channel with your customers on Social Media.

Take multiple orders online which will increase your sales and demand in the maker.

Try to connect local vendors, supply in marriage functions and celebrations.
Conclusion
Starting the paper cup manufacturing business is easy and cost-effective. Essentially, a paper cup is a disposable element. And it has several advantages to its use. It can store both hot and cold liquid for a longer time.
Paper cups are ideal for individual portions at all kinds of parties, celebrations, picnics, marriages, chats, tea, and food combinations, and so on.
comment and let us know your idea of establishing a paper cup business.