With the ever going hustle of city life, the only thing that brings peace is our sleep and the role of bedsheets in sleeping peacefully is undeniable. But imagine coming home after a tiring day and spending your night on an uncomfortable bed sheet? Ruins the whole day right? And that is why people are investing more in their bedsheets to get good quality sleep.
Bedsheets come in a wide range of variety depending upon their material and size. They are single-bed, double bed, queen-sized, king-sized in terms of size. And in terms of the material, they could be categorized into cotton, linen, silk, and several other fabric materials.
The cotton production of this country has been off the records and that is why India serves as one of the leading home furnishing exporters. The business for bed sheets has always been a profitable one and if you see yourself interested in manufacturing, exporting, or retailing of bed sheets, then it is your calling.
Below we have listed all the requirements, research strategies, investment, market potential, legal authorization of your business required for stating a bedsheet business. Basically, it is everything that you need to know in order to start your own bed sheet business in India.
Research on How to Start Bed Sheet Business
Research being one of the most important factors at the beginning of your business serve as a contributing factor in success and failure. A well-informed entrepreneur is more likely to take his business at the heights of its financial success than the other way around.
For starting your own bed sheet business in India, you need to research the following areas:
1. Understanding The Basic
Before the beginning of any business, you should get a basic understanding of every aspect related to it. One of the first things to know is the earning potential in business, top brands in the business, why you should choose a bed sheet business idea? What are the basic requirements for starting the business? etc.
You should collect all the data relevant to the topic from the internet, blogs, local distributors, books, etc.
2. Competitive Analysis
Competitive Analysis means researching your competition and learning about their marketing strategies. You need to see what are the services provided by them, what are their marketing strategies, which products are they offering, how wide is their customer base, what are their earnings, etc.
By doing competitive analysis you will also understand that what is your competitor's take on the bed-sheet business. If their business is doing pretty good then you could acquire some of their strategies to help in the growth of your business.
3. Scope of bed sheet business
It is basic math that any business type is expected to grow with the growth in consumers, and the more the people, the more are the customers. So basically there is scope in every field all you need to do is execute your business plan in the right way, study everything relevant to your business, provide good quality, engage in customer base, apply right marketing strategies, etc. And you will already be on the way of becoming a successful entrepreneur.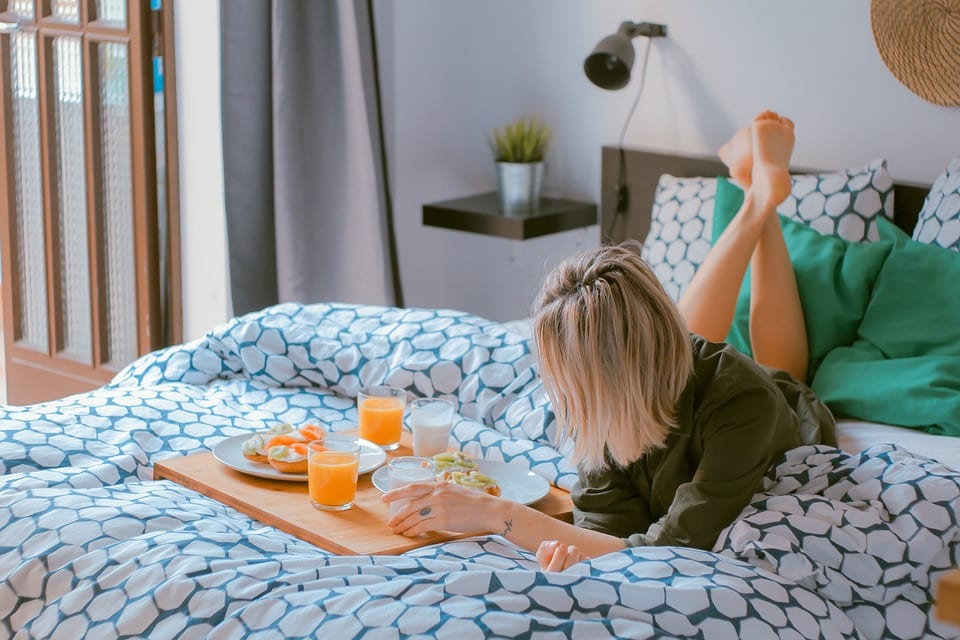 Requirements for Manufacturing of Bedsheets
The bed sheet manufacturing business is more complicated than simply selling the bedsheets. Manufacturing of the products requires you to have the availability of all the raw materials, all the equipment used in making, more investment source, a manufacturing plant, more commercial area, more employees, but it also provides a higher profit margin as well as generate higher revenues.
To set up a manufacturing unit, you will need to fulfill the following requirements:
1. Raw materials
The first step of any manufacturing company is to collect all the raw materials needed for the creation of the product. When it comes to bed sheet manufacturing business, you will need cotton, cloth material, threads, different kinds of fabrics depending upon the type such as silk, linen cotton, etc, hydrogen peroxide solution to remove all the color before dyeing, chemically derived dyes, color fasteners.
2. Equipment
The basic tools and equipment needed for your bed sheet business are double-needle stitching machine having the motor, foot-operated stitching machine, flatlock stitching machine having accessories, embroidery machine, ironing machine, etc.
Apart from this if your investment is higher you could also install an automatic bed sheet making machine which also features an integrated machine for embroidery and ironing.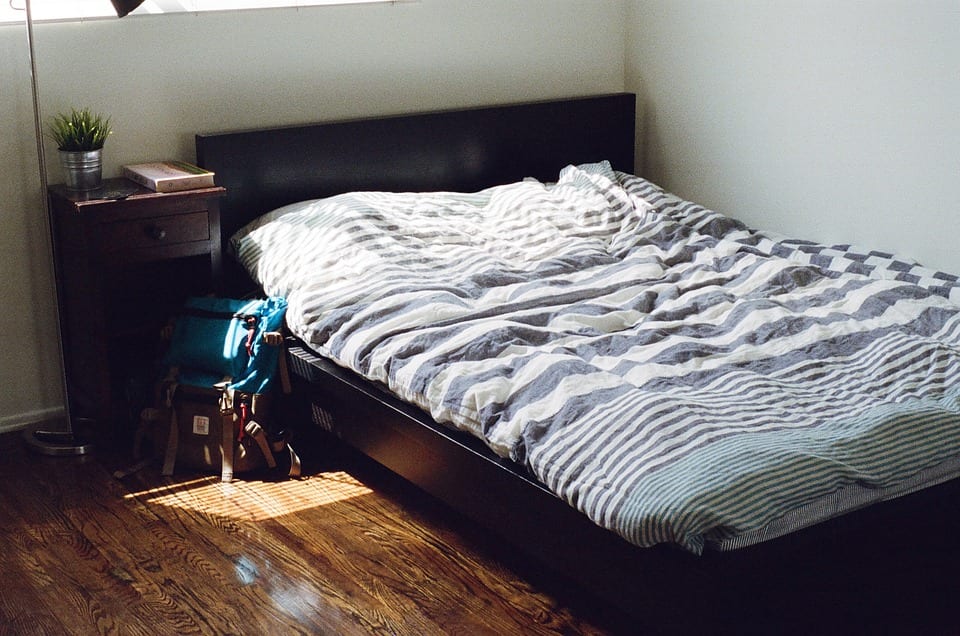 3. Commercial unit
To set up a manufacturing unit for bed sheet business, you will need about 250 to 400 sq feet of area. The location should be selected on the basis of its rent or lease, how approachable it is for the target audience, and also the availability of basic facilities.
4. Employees
Running your own bed sheet business will require you to hire employees for performing various tasks such as,
factory workers who will engage themselves in the manufacturing of bed sheet
machine operators who will be responsible for running the machine
designers for designing the bed sheets
accountants who will handle the money and keep track of every rupee spent
manager who will handle everything at the organization
5. Investment
The estimated cost for setting up your manufacturing business is approximately Rs 5 to 10 lakhs. It also depends on various factors such as your commercial unit, location, the scale of your business, etc.
For financing your business, you have three options, first is to take your business to the private investors and present your idea in front of them in an impressive manner and if they like your idea, they will provide you with required funding for your business.
Your next option is the venture capitalist. This is where people come to for large scale investment business plan. But it is also harder to get. The process of getting the investment is the same as of the private investors.
The last and most reliable business investment source is bank loans. Banks provide business on the basis of the potential of your business idea. If they liked the idea, they will provide you with 70% of the required amount needed for the bank. These are online links to apply for business loans at bank  SBI, Bank Of Baroda, Axis Bank, ICICI, and HDFC Banks.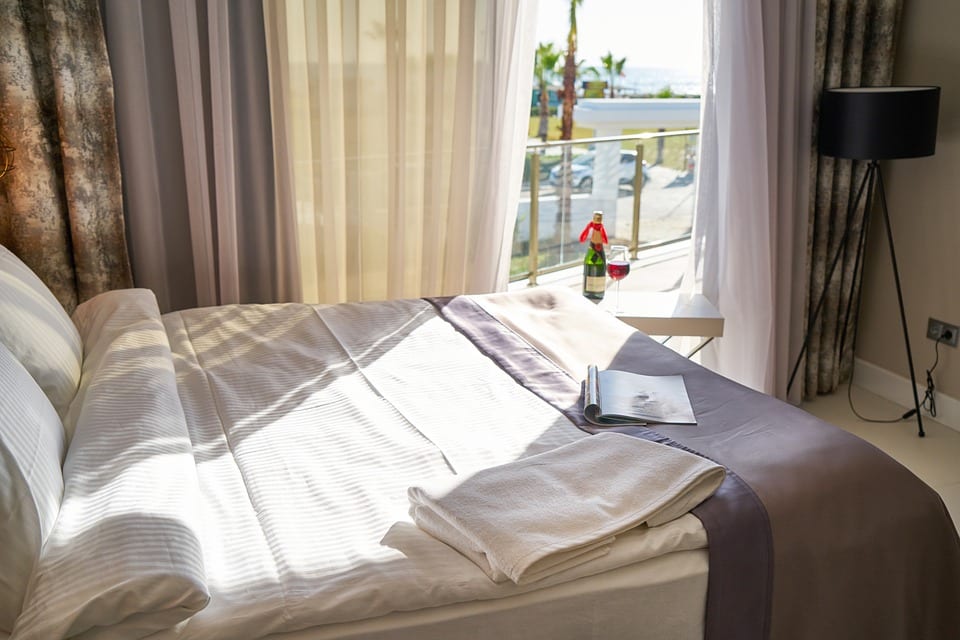 For your bed sheet business plan you can store a large variety of products. The more options you will provide to the customers, the more attracted they will be to your business. You can have the following products for your business. With bed sheet being the primary business target, you can also deal with different selling areas, such as:
Bed sheets
pillow covers
sofa cover set
table cloth
dining table cloth
blankets
cushion cases, etc.
Market Potential
India is one of the leading producers of cotton in the world and that is why to make your bed sheet business reach a global level has been more possible now. The market for bedsheet business is an ever-growing and ever-expanding business with a lot of earning potential.
The co-existence of digital marketing along with the traditional market has helped to reach the business at new levels. The potential of the market is not defined by the demand of the industry but the demand for your products in the industry.
Textile industries undoubtedly have a huge scope when it comes to market potential. This is not it, apart from the commercial market, some government departments are also reliable in the textile business. The products of textile industries like bed sheets, pillow covers are the major sell-able products.
Legal Requirement
1. Land Permit
A land permit is required for setting up a commercial unit. For your manufacturing business, you will need to contact the municipal corporation of your state. The whole list of the municipal corporations of different states of India is listed here.
2. Fire Department Licence
In order to obtain the fire department license, you will need to contact the local authority of the concerned department. The Chief Executive Officer of the Fire Department will provide you with a Non-objection certificate of your business. You can search for your state license department here. 
3. Ministry of corporate affairs
Ministry of Corporate affairs deals with the registration of your company. For this purpose, you can visit the official government website and apply for registration by clicking on this link.
4. GST Registration
GST Registration is the service tax registration of India. Filing for service tax is not only a compulsion but your duty as a responsible entrepreneur. You need to visit the official government website for GST registration by clicking here.

Conclusion
The bedsheet industry has always been a lucrative one. With the advancement in various industries, the bed sheet business has proved itself as a good opportunity for the entrepreneurs to start something of your own. In the above article, we tried to cover all the areas that deal with the business of bed sheet manufacturing and selling and added all the necessary details. We really hope this article helped you with all your queries.
Also read: How to Start a T-Shirt Printing Business | A Complete Guide
Do let us know about it in the comment section. Your feedbacks are valuable to us.