Everybody has dreamt of being successful with their careers. But there are sometimes when you think that is might be sourced from where you generate income. Well, let me tell you earning money has never been so easy. With the Internet taking over a large part of our lives, more people are looking to ways to earn money online to increase their financial inflows. You can earn a lot of money online by just little effort and creativity.
Here is The List of Some Great Ideas to Earn Money Online:
1. Be a blogger and use affiliate marketing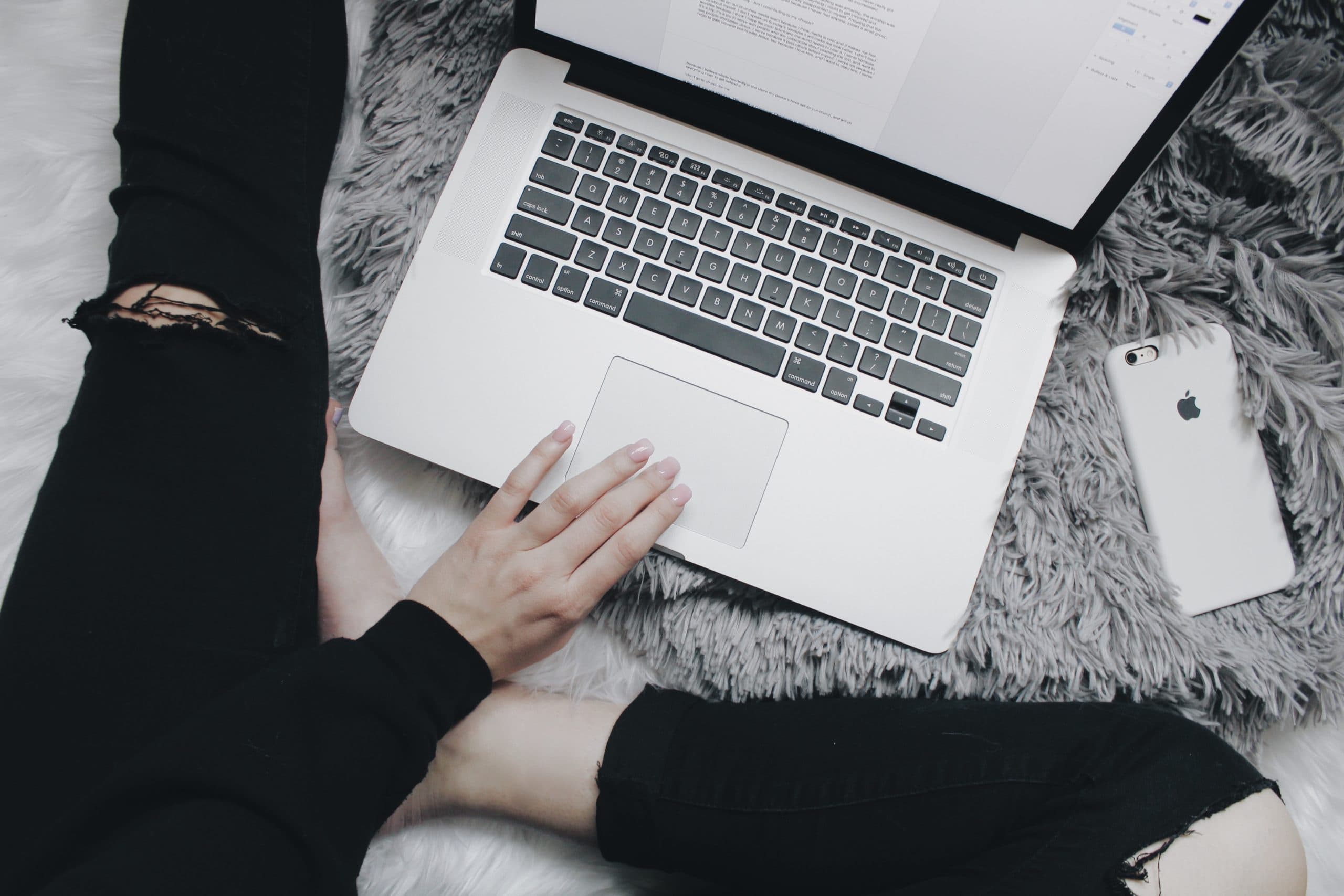 If you are interested in blogging generate your income by using affiliate marketing.
Engage your audience blogging by sharing interesting stories. Choose your forte and get your targeted audience
At first instance you need to learn about blogging and how can it be done. Majorly how can you create followers? So there are many online tutorials that can help you out on how to start blogging.
Whereas you can a lot of money by affiliating big brands into your blog. All you need to do is market the product with the link in your blog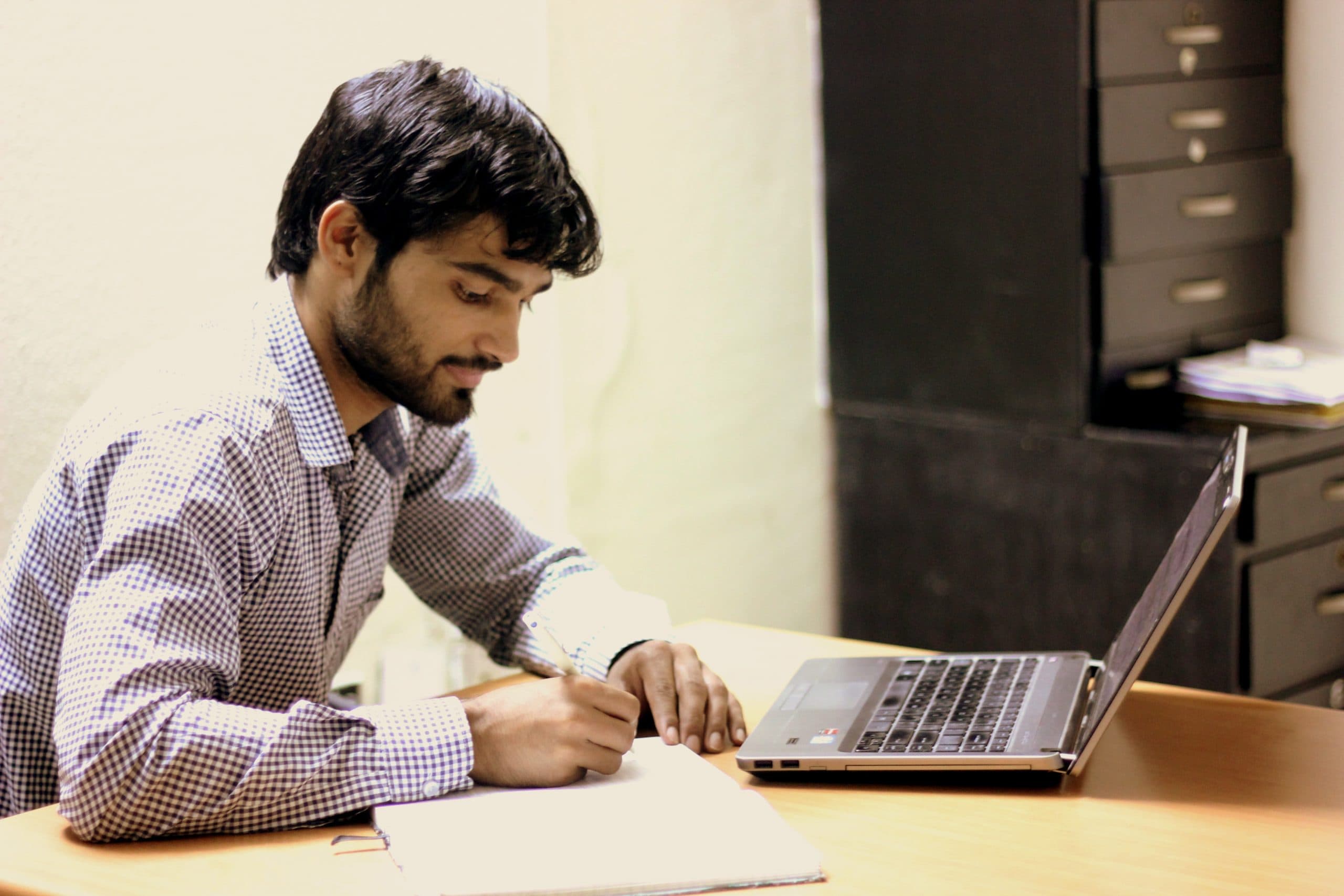 Who doesn't want to be an entrepreneur? Everybody has a dream of running their own business. Though a physical business can be a bit easier than an online business.
As online business involves a lack of trust. But if you can successfully create an online service, tool, or marketplace that fulfills a rapidly growing need in the marketplace, you could be on track for creating a very valuable business. It'll definitely involve an intense dedication of time, efforts, patience, and funding.
You require funds for your online business. You can try these ideas to earn grab your investing money
Join a start-up accelerator and incubator:Another great option is to apply to a start-up accelerator like catalyzer, Freemont Partners, GSF Accelerator, Health start where a group of investors will provide you funding and guidance for your startup.
Bootstrap:This is self-funding your business. While not everyone will have the funds to pay for everything they need to start a business, bootstrapping means that you hold 100% control over your company.
Pitch to VCs/Angels/other investors:Trying to search investors by own. If you require funding reach out to investors who might want to give you the money you need in return for a stake in your company
3. Build Software and websites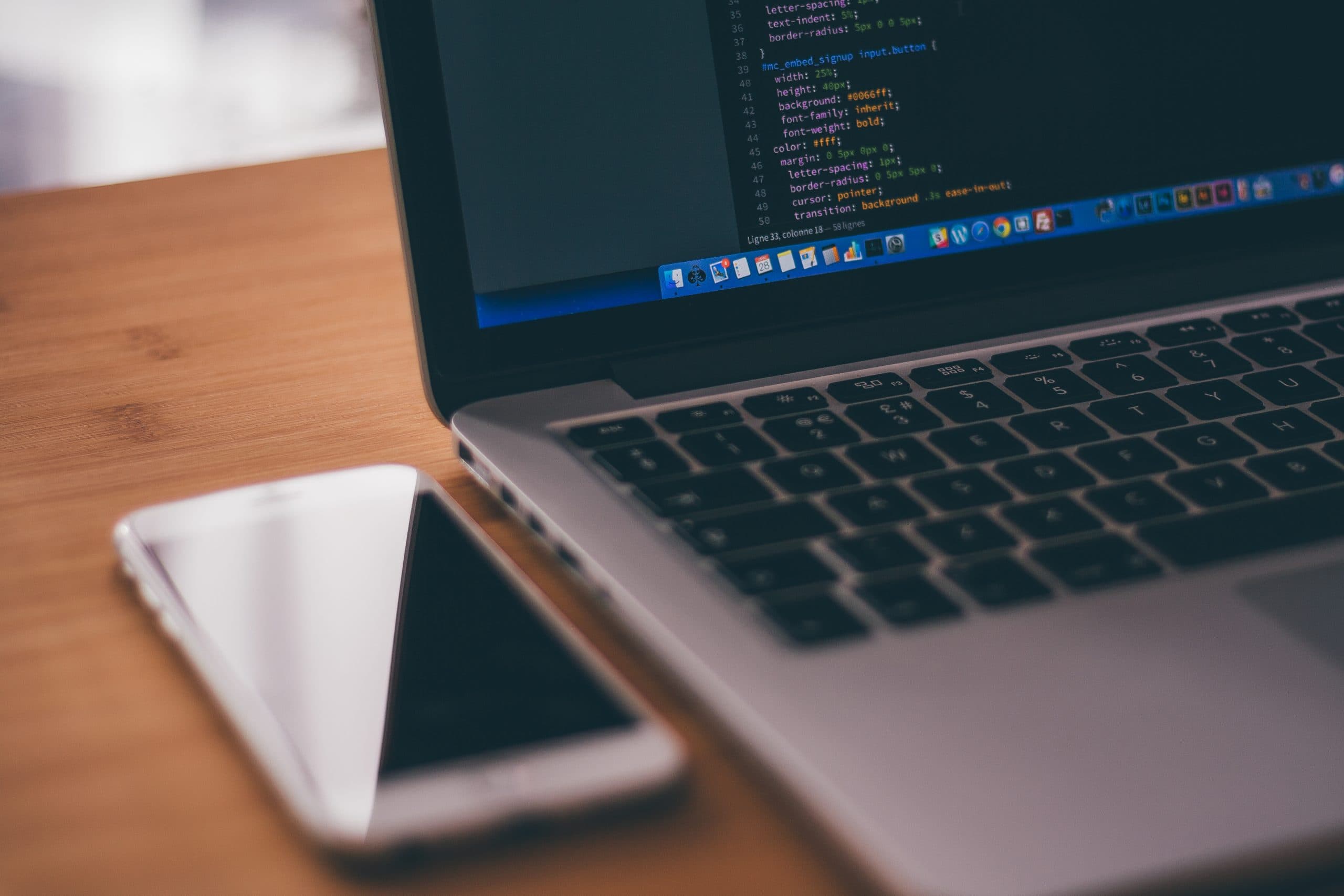 Right now there's an insatiable need for useful software.
You can create a massively successful business if you create software that helps people. Whether it's an important consumer application, a specialist app to solve a particular niche problem or even a game you can play on your phone. Most of the software and apps you use on a regular basis are made by massive companies or established development studios.
The first follows the startup path we outlined above: You have a disruptive idea for an app or piece of software, you validate the idea with real customers, and then raise money to hire developers or a development studio to build, launch, and scale your software. If you've done everything right, your software will be accepted to the Apple and Google Stores and you'll make money every time someone downloads it or pays for a premium feature.
The second (and cheaper) path assumes that you have the design and dev chops yourself to build your dream software. Naturally, it'll take more time to get your product off the ground, but being able to bootstrap the development of your software lets you retain more ownership in your business and be more in control of your path, making this a lower-cost, but higher time investment to money selling apps.
Try to build high quality software products. Though it takes time, there's a growing roster of reputable online learning platforms like Kanix, Abode Captivate, and many more  to get you the skills you need.
Purchasing low-cost goods manufactured in foreign countries, repackaging or combining them with other products, and selling them for higher prices on domestic online marketplaces
You can create your manufacturing and sell it online. Or you can search for a solid product that's already being manufactured at a reasonable price from a marketplace and market it to your audience, you will be able to earn money online
Let's know how your eCommerce store will operate.
You need to manage your stock. No matter whether you are manufacturing or just selling the products online. It totally depends on how much stock you are able to maintain by managing your rent if you are willing to take rental property.
There is a much lucrative e-commerce option which can help you to make money online like Shopify, Amazon, eBay, Flipkart, IndiaMart. Selling you manufactured or supplied products have been the most trending business online. You can earn a lot of income from here by just creating your store and showcasing your products.
5. Find Freelance Clients and Sell Your Services
You want an extra income and you are looking for freelancing. Set your goals and arrange your work from home. You require a clear vision of why are you doing freelancing. Set a proper target and achieve that.
Choose your niche in which you are most comfortable. Get yourself clear with your skills. Find out your expertise. Do you have any experience in teaching? Do you have long-standing PR terms that'll be invaluable in helping startups launch a successful crowdfunding campaign? Showcase your strength and potential and make it for your best.
Find out who are your target customers and then start researching those companies and making your list.
Prepare your portfolio and cold emails to align with the companies you're reaching.
Price yourself, decide what pay you are willing to take. Either per hour, weekly or biweekly. Fix your charges and get work from the companies.
Prepare your network by cold emails, LinkedIn networking and reach outs can really help you get your first freelancing project.
Just keep in mind that you should prepare a solid freelance contract, which can secure your working pattern and will really help you to work done with ethics.
You can start selling your knowledge and expert advice in an area of specialization. You can be a coach, adviser or consultant.
If you can provide great advice or a high motivation people are willing to pay you a handsome amount.
Being an online coach or consultant is a great way to make money online.
Here you are not selling any product but your energy and valuable knowledge which is better, faster, and stronger than the competition. You are building a great way for online money.
You can package your experience and coaching skills into an easily digestible program, you can definitely create a potential business model.
If you don't know from where to get your clients who can pay you for your services, there are a number of online tools and communities that make it incredibly easy to find clients and teach, on particular topic people are willing to take advice on.
It's one of the limited business as you can only earn by providing your valuable time to your clients. There are many coaches who earn a lot by just giving their peak advice or making people train.
It's also one of the quickest ways you can get set up and start generating revenue.
You require a proper online account elaborating on your services to reach out to your targeted audience.
7. Become expertise Create Online Courses
You are an expert in a particular topic that's a boon for you in the online money-making business.
You can create a package for your highly authentic online courses for which you are already freelancing. You can sell it online for years. Though with the time you need to update the courses to make it more highly knowledgeable
It is a time-consuming process. The building, launching, and marketing an online course does require a lot of genuine efforts. But there is a lot of potential in earning.
An E-book can be one of the options for your passive income. That simply means that once the upfront time and effort is put in, with just a bit of regular upkeep and marketing you'll be able to continue to sell and make money from them for months and years.
There are some steps that can guide to launch your online course:
Explore and discover the best topic for your course based on popularity and demand. This ensures that the content was already valuable to your audience.
Make a survey and find out who is willing to pay for your course, try to pick up pre-orders. This is the crucial part that most money makers forget. Never waste your important time if you're audience is not paying for it.
For any content, it has to be written, recorded and edited for any course. After research and survey, you already know what is in demand. So make your content which is valuable to your audience.
You can take feedback from your audience after preparing it to edit it as per their requirement.
It doesn't matter your course is small or lengthy but it should hold valuable knowledge. That will definitely attract your customers.
Get a good launch Plan. You can email me about your course. The success of your course comes down to getting it in front of the right people. It is always best to market your product best.
Collaborate with other courses-It is not necessary that you only opt for a single course. With the perspective of competition, you can choose other courses to collaborate with. Get more people attached, try to make it a hub. Provide good services that customers are willing to. For example, it is really not necessary to provide a course on a single technical language, you can provide an option to your customers. People who are visiting you should have choices for the best. And you should always have something extra to offer.
What can be perfect where your experience and knowledge can meet the demand of the market? A great way to make this possible is through Google Trends, Google's Keyword Planner and other key blogging tools to do keyword research and look for average monthly search volume for keywords related to your proposed course content.
Get yourself sponsors- Look at how their businesses operate and incorporate that into your own plan .You can collaborate, find out partners, you're creating your course, look for notable people who are also creating content in the space. You can also reach out to any influencers and make them affiliates for your own course
 With your course validated and in the works, you need to figure out how people will take it. Most course creators choose to host their courses on their own blogs. This way, they get all the value of bringing customers back to their site on a regular basis.
 If you're just getting started building an audience for yourself and want to leverage communities already actively looking for content you can choose to host and sell your online course.
These are easy, cost-effective ways to build an audience and test your niche to see if there's the demand for it.
The beauty of using a course to make money online is that you can continue to sell it for as long as you'd like. Look for niche or related segments on Facebook, LinkedIn, or other social media sites that might benefit from your content.
You can also go for guest blogging on relevant sites.
Create a network, look for those who are your relevant income generators. With just a few hours a month, you can continue to generate sales.
Your major motive is to generate income so that it requires planning, effort, and marketing. As I always explained there is no business without marketing.
You can find the whole world on youtube. There are many you tubers who have already learned the concept and running their channel successfully.
YouTube recently changed its monetization program, if you're able to hit their new minimum bar of 1,000 subscribers and 4,000 hours of view time in the past 12 months, it's still an incredible place to make extra money online.
YouTube is arguably the world's second-largest search engine (after Google), it has become one of the fastest-growing platforms you can make money online in 2020
Educate through your channel: Nowadays online is the best medium to connect people to knowledge. People have skills and interests but do not have proper guidance to sharpen their skills. People always want to find the quickest way to learn something new.
Be an Entertainer: In the duration full of stress, work pressure and anxiety you can be an entertainer and earn money. You can upload your funny content in the form of Web series, product reviews, comedy sketches and pranks, vlogs, even video game walk through. There is no other best way to make people smile and earn money. There are many entertaining you tuber not only international but also Indian who can be your inspiration.
 For that, you need to know some amazing details about youtube. How does it operate? How you can earn? What are they paying for? I know there are many other questions raising in your mind. For that, you can refer to my other article which is totally based on how to earn from YouTube.
9. Become famous with Podcast and Tale
Have you been to any podcast and laughed a lot. Well, Podcasts are grooving right now, and for good reason.
With such a busy life and workaholic lifestyle, there are many things that we miss in our daily lives. And if some talk about it we realize what we are missing.
Come up with a list of topics you'd like to talk about and then search iTunes charts, Google Trends and other podcast research sites to see what's currently out there and popular.
Creating nostalgia for people, creating good passive content and circulating in your tale or podcast. The podcast market is constantly looking for new, quality content. And luckily for anyone trying to get started, it's now easier than ever.
If you're doing an interview-style show, you'll now want to start getting some guests involved.
 You can use your existing social network to reach out to people you already know or are connected with on Instagram or Facebook.
There are many companies who provide you advertisement or sponsorship. You can also earn from them. So here you are not only marketing your podcast but also you can do crowdfunding.
But don't forget people are coming to your channel to listen to your podcast and not to get any product, so do not make it difficult for them to watch. That can kill their interest in your work.
You need to keep some aspects clear when you need to have something extra to offer to your audience. One-liners, jokes, sarcasm can be the part of your list.
Once you've gathered a list, put together a template outreach email that's short and clear with expectations.
 Tell your potential interviewee who you are, what your podcast is about, and what you're asking of them.
Do a few test interviews with friends and family to make sure everything is being recorded at the quality you want and then book your first episode.
Once you are set with your podcast you have multiple options through which you can earn a good amount.
Crowdfunding, donations, sponsorship
Selling "subscriber-only" content
Go for live shows
Traditional advertising
Selling your own merchandise
10. Join a Remote Company Part-Time/Full-Time
Companies and startups are embracing remote work—where you use online collaboration and communication tools to do your work from wherever you want.
If you are willing to do online remote work where you can earn income as well as does not need to be physically present. For example creating a website, content writing, photoshop, or any work given by the company.
There are many companies that are willing to provide you remote work. Here is the list of some:
Indeed
Outsourcely
PowerToFly
Landing.Jobs
AngelList
Authentic Jobs
The Muse
Idealist
Flexijobs
SolidGigs
We Work Remotely
Remote.co
Remotive
Skip the Drive
Virtual Locations
Remote OK
Staff.com
Working Nomads
Jobspresso
Europeremotely
Jobscribe
WFH.IO
Other than your career there multiple options that can generate revenue. This will just add one more feather to your wings.
11. Get and Give an opinion on online surveys
There are many sites which pay you for your opinion. There are many companies that are paying to market their product on initial stages for the review of their products.
Whereas they don't pay you that much but there are definitely who can pay you a handsome amount, you can join groups on sites like, InboxDollars, Survey Junkie, and User Interviews that payout through PayPal, check or even Amazon gift cards. You need to register your basic information such as your age, location, and so on, but after that, you can get going making money online through completing surveys.
12. Website Testing
If you are a technical person then definitely you might be having a great idea about websites and their design. Well, this can be a good opportunity for you to earn money online.
There are many companies or even freelancers who create a website and require testing well you can answer their questions. And for that, you are going to get decent pay. Isn't that great?
Most of the sites pay you on an hourly base. They can pay you 2000/- to 3000/- per hour.
To test these websites, they'll instruct you for what they are looking for. And you need to visit the site in question and record your reactions and thoughts as you go through it.
To get started making extra money online by testing websites, sign up for some of the most popular services.
There are many service sites that provide you an opportunity to earn online such as Userfeel, TestingTime UserTesting.com, Userlytics, TryMyUI, and many more.
13. Narrate and Record Audio books
Only 5% of books ever get made into an audio format this means you have wide scope into this field.
 If you've got a background in acting, or if people have said you've got a voice made for the radio, you can make extra money recording audio versions of independent and popular books.
 So if you can narrate well and look for more ways to sell your book, or an actor/voice actor looking to make some extra income, you can sell your services online.
14. Become an eBook writer (Amazon Self-Publishing)
Many of you sit and think that my life really deserves to be a book. As everybody has faced a lot of drama in their lives. Yet no matter what, I'm sure you have experience and value you could give through writing a book.
So by sharing the experience and providing good guidance, you can compress your knowledge into a downloadable eBook.
This can help many people to learn a skill, advance their careers, or start a business, you can change someone's life and even make good money online.
You just need to learn and run an easy writing tool in order to quickly sell PDF files as an eBook to your readers.
You can even upload your own book to one of the world's largest book sellers: Amazon.
With Amazon self-publishing, you set the price, retain the rights to your book, and get access to Amazon's massive audience.
15. Do Micro-Jobs on Amazon Mechanical Turk
Amazon Mechanical Turk is a service that lets you make money online by doing paid microtasks.
You can do these tasks from anywhere you want and make money online from the world's largest e-retailer.
Each task is something simple that requires human interaction like rating search results, checking for the right spelling on search terms, categorizing the tone of an article, or even basic translating.
16. Freelancer
You can become a freelancer though it can take time to build up your personal freelance business. But freelancing is trending at this point in time.
So you can money online through freelancing you can join one of the top freelance networks, such as Flexjobs, SolidGigs, Contena, Upwork, Fiverr, or PeoplePerHour.
Sign up, build your profile, upload some samples of your work and start making extra money by doing small freelance jobs.
17. Sell Your Services on sites
If you're a skilled worker in a specific niche, like marketing, design, or software development, there are specialty marketplaces that cater just to you.
These are amazing places to make money online as you know that the people visiting them are looking specifically for the skills you have. Check out places like 99Designs or Dribbble for designers, Cloudpeeps for marketing and SEO professionals, and TopTal, Crew, or Gigster for high-level software developers.
Once you've built up your development skills, you can begin building a brand for yourself as a higher-value consultant and start charging brands for larger projects.
18. Online creativity Graphic Designing
Graphic designers are in demand. As today's business is marketed through creative content. Walk around your streets or town and surely you'll see tons of great local businesses with terrible design.
However, with increasingly easy-to-use tools like Adobe Illustrator, Venngage, Stencil, and Visme, you can collect a good amount of motivation can start making money online by being a graphic designer for local companies.
19. Email Marketing with a Niche Newsletter
You can see a number of emails with the newsletter each day. Each newsletter targets a specific type of user with interesting, daily content, while also partnering with relevant companies and affiliates to bring in extra money.
There are many email marketing available in the market which can cost you minimal but can help you to generate a handsome amount.
20. Sells Products Crafts and Art on online store
There are many times you have shown your creativity to your family and friends and they have advised to start selling your creative art. It is not only about art there are pretty many options for you to sell an online store.
If you're serious about making money selling things online, it's pretty much impossible to not recommend Shopify, Amazon, Flipkart, IndiaMart, Jabong, club factory. Alibaba.
They are the most popular online marketplace for handmade goods and crafts. From bracelets to phone cases, rings, furniture, and more, Shopify is one of them is perfect for anyone who is creative and wants to sell their handmade creations.
21. Become an Influencer on Social Media
If you have a good amount of followers and they listen to your opinion. Well, this can really help you to earn money.
Build up a following on your Instagram, Facebook or tik tok account and you could quickly be making extra money online.
Major brands, gear companies, and even startups are willing to shell out rupees 500-5,000 per post to get in front of your audience.
While it's getting harder and harder to build a massive social media audience, if you already have a solid niche and are posting quality content regularly with a great camera for taking Instagram photos, with a few small tweaks or short videos for tik tok you can make yourself an influencer.
22. Become an online Consultant
If you have a high amount of knowledge and hold a valuable degree in a particular niche. Then you can offer consulting services to your customers online. This is one of the most lucrative to earn online.
Whether you're an expert marketer, business strategist, or manufacturing expert, there's likely a local business owner who's willing to pay you to help them solve an issue with their company.
23. Sell Stock Photos Online
If you have good knowledge about photographs and images than that's most likely to get you extra income. You can become an online stock photographer by selling your images to a stock photo company like ShutterStock or iStockPhoto.
You'll get royalties every time someone licenses an image you've submitted. To really be successful, build your own photography website to be able to showcase your portfolio and start getting higher-paid private corporate work.
Your T-Shirt! will harness the power of computer sublimation to allow custom shirt printing in production runs as small as one unit. Imagine the ability to create a totally custom shirt.
You choose the material and style of the shirt, and then the image or graphic you want on the front and/or back. This is the ultimate form of expression. There are no limits to what you can communicate.
Some people might show their fanaticism for a particular sports team, others a musician. Or you might have a social message or cause on your shirt. Whatever you may decide, you can print any image on your shirt.
Sublimation printing is a popular method for printing high-quality images onto a variety of fabrics and items as the display features no resolution loss when comparing to the original image. With an image as clear as the source, a product made using the sublimation process will sustain its quality throughout the years.
'Sublimation' is defined as turning a solid into a gas and back into a solid without any liquid stage. This allows the application of sublimation inks into the surface of a material using a Heat Press to provide the required combination of heat, time and pressure.
And with the right niche, marketing, and tools, you can create an online t-shirt business that makes you extra money online while you sleep. Create a t-shirt drop-shipping business where they handle the sales, printing, and shipping, and you're only responsible for design and marketing.
Or you can even buy into well-established franchise businesses that sell fashionable, affordable clothing. For much knowledge about sublimation, you can refer to my article on the sublimation business.
25. Answer Professional Questions
There are many people who have many queries and want, information and expertise answers. This can be the most consistent and lucrative ways to make extra money online.
There are thousands of questions being asked every month from people looking for help from lawyers, doctors, mechanics, vets, and more. To apply, you'll need to provide your professional verification, resume, and a form of identification
26. Domain flipping business
Before starting this business you need to know about domain flipping. I know that being less tech-savvy can make your process slow to understand the business. Most of the people still don't know about domain flipping so you have a lot of scopes to grow rapidly.
Before going to any other point let's understand what is domain flipping? Buying a domain at a lower cost and selling it to higher cost is one definition of domain flipping.
Domain flipping is one of those businesses which can generate high revenue at a lower cost.
Like any other business, this business also requires research. You need to understand the domain.
A Domain name is your website name. A domain name is the address where Internet users can access your website. It is followed by a extension such as .com, .org, .biz, .edu, .gov, .xy x or even country codes such as .nl, .tk, .be, .in, cn, .ph  .jp .ca .mx .br .eu .fr .cl .uk. and many more( add famous country domain names US UK).
To get deeper knowledge about domain flipping business you can refer to Domain Flipping Business Complete Guide For Beginners.
Apart from these, there are many other ways through which you can earn money online. Here is the list of some more ideas which can help you a lot to earn money online.
      Become a Virtual Assistant
      Work on Commission
      Online Tutor
      Guest Post as a Content Writer for Niche Websites
      Write on Medium's Partner Program
      Transcribe Audio and Interviews
      Be a proofreader
      Products on Amazon
      Traveling Consultant
      Do Virtual Odd Jobs on TaskRabbit
      Search Engines Cleaning
      Create online Jingles and slogans for companies
      Be a Health or yoga instructor
      Share your experience of wanderlust
      Data entry or an online translator
      College Admissions Expertise
      Create and Manage fan page
      Online Cupid-Dating Consultant
      Become an Online Columnist or News/Article writer
      Do Data Analysis for Companies
      Share your work and online
      Create DIY Videos 
      Edit Videos Online
      Build a Niche Website
     Become customer support online
     Buy an Existing Website
      Run Online Workshops and seminars
Conclusion
You can utilize your skills, knowledge, and creativity to earn money. As you can find the whole world on the internet so you can get your stardom and income in one place. This article will help you choose your niche and design your online business. Comment below and let us know which idea you chose for your online business.