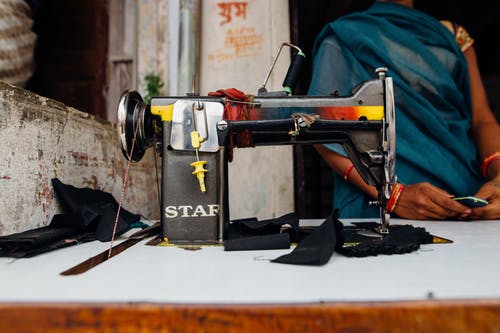 You have decided to build a career in the tailoring industry. But the idea is scary enough while looking at those online websites. Those websites who are selling ready-made clothing worldwide.
In this guide, we will show how you can change the scenario by using the same websites in your favor. No need to read bundles of articles to start, grow and make your business successful. Here you will also learn how a tailoring business can be started and marketed.
Business Opportunities in the digital world for a Tailoring Business:
Since the introduction of online websites, business for tailors have been on a roller coaster ride. But these same websites have offered tailors a new way to earn money. Now tailors are back on track and booming more than before.
One of the best examples of this opportunity is the popular website myntra.
Government Certification
Delhi government has provided an opportunity for tailors to be certified from a recognized institute. It helps to provide you a better position in society by giving appropriate employment.
Kamalini, it is the institute that helps various tailors dreaming for a great future. Visit the website to learn more.
Free Sewing Machines To Tamil  Women
NARI has initiated a program where women are giving free sewing machines to generate employment for women. The age group of women should be 20-40 years. You can visit district officials to get the advantage of this scheme.
Also, you can go to this page to apply directly. this scheme is running in Maharashtra, Rajasthan, Gujarat, Karnataka, Madhya Pradesh, Uttar Pradesh, Haryana, Bihar, etc.
How do you get to those opportunities?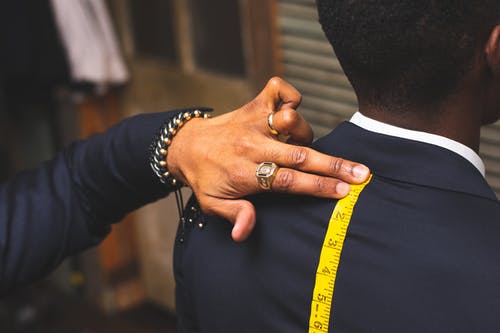 Mandatory Skills
Before learning skills, you need to assess yourself about the skills that you already have. It may be possible that you can improve on those skills and with little practice, you can master the techniques.
How to assess skills?
Comparing is generally used to know if you are at the same level as your competitors or not.
Know about the demand for your work. Do people love what you make?
 Think about the quality of your work. Can you complete it in the provided time?
Are you passionate about your work? If it is just a hobby then changing that to a business would be a difficult task
What are the skills required?
Focus
Tailoring business demands focus on the details. one minor mistake can leave your dress as waste. It is better you avoid it.
Team Work
If you are able to work with others then this can the right business for you. Tailors need to cooperate with the embroiders and fabric suppliers to get the dress perfect. If you are hiring people then maintain friendly relations with them.
Communication
every day customers will be speaking to you. It is mandatory to satisfy their needs. Hence you need to have good communication skills. Do consider hiring a person, if you are not able to understand the needs of the customer.
Patience
You should be patient enough to keep the demands of the customer before your choices. You may think that what customer demands is not your cup of tea. But managing these problems will take you a long way.
Stitching
No need to say that you must know how to stitch. Well, these are the basics. But if you are not knowledgable enough about stitching then join a course immediately.
Fabric Understanding
You must know what fabric goes with which kind of needle and inseam fabric (astar). You may not be knowledgable enough but you can learn with some experience.
Market Understanding
Approach local tailors and know about the cost they charge. How they are attracting customers and what is the quality of their work. Can you create better products?
Know who are the vendors that can supply your resources at affordable prices without compromising on the quality.
Understand the kind of patterns, clothes, colors, and designs that are top sellers of the market. For you need to use your connections. These are the insights into the market that are hard to get.
Follow events that are attended by celebrities of Bollywood and Hollywood to upgrade your skills. People mostly follow what they wear.
Unique Point
You now understand what market is demanding and where is the need. You also know about the choices of customers. Now its time that you fulfill those needs.
The needs that you fulfill will become your unique point. Also, the additional services that are provided to get more customers can become your identity.
Remember, that tailor who says if anything is not in place in the dress then they will get the stitch done. These are the after-sale services that create long term customers.
Equipment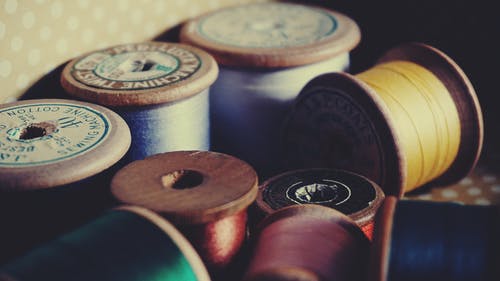 Sewing Machines
These are the basic equipment that you will require to start the tailoring business. Now you need to take the most important decision by choosing the ideal sewing machine.
It depends upon the kind of dresses that will tell you which machines are likely to give you the most profits. You can consider purchasing machines or getting used machines. Get them here.
Measuring Tape
Tailors require measuring tape as a necessity. It helps to get the exact measurements. You can get the tapes that are easy to fold so that they don't damage. You can use it for a long time.
Needles
These come in different sizes. It requires good knowledge to use them in accordance with the fabric. Different needles are used for more detailed work.
Marking on clothes and rubbing it off easily requires chalk that is specifically used by tailors. To be exact with your measurements it is important to mark with chalks.
Scissors
Sharp scissors are important to cut fabric fast and accurately. Store the scissors at the right place to prevent from damaging.
Threads 
Various threads are available in the market, it is important that you choose sewing threads. You should maintain stock in different colors. You cant run every time you need a new color.
Additional equipment
Ruler, paper, presser feet, pins, pincushion, cutting table, beeswax, carbon sheets, loop turner, tracing wheel, iron, ironing board, sleeve board, and seam shears.
Requirements to Start The Tailoring Business.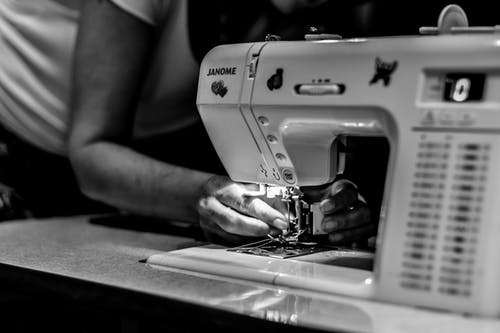 Form of Business
Home-based business Most of the women and beginners
start their tailoring career at homes. Due to the residential area, they get to attract their neighbors and create first customers very easily.
Tailor shop Knowledgable tailors start their tailor shops to provide service at a larger level and get the recognition as a tailor. This way they can monetize their business much efficiently. It is the most profitable form.
Cloth manufacturing business Factories are then established by those who have made good connections in the market. Now they are ready to buy a large number of machines and start manufacturing business.
Online tailor store If you want to avoid legal needs and other formalities then go for an online store. That way you can provide the same services but you need to deal with the delivery aspect.
Specialty tailoring stores Customization is the new trend. Specialty stores help to customize the demand. In this way, you can charge high for each piece you make.
Legal Needs
Based on the legal structure of the business, it is required to get licenses for the work. If you are starting the tailoring business from your home then government certifications or recognized institute certifications would be sufficient.
If starting a business as a small scale or large scale then go for these licenses.
Shop establishment registration
Trade license
Trademark registration
Location
Tailoring business gets affected most due to the location. You are required to choose the perfect location. The location should be suitable for the market niche you are catering to.
What factors to be looked at while choosing a location?
Availability of skilled labor in your area.
 The residential area offers a large market.
Enough space for machines.
Parking space for customers
Trial room to check the fitting of clothes.
Proper lighting to get the feel of the fabric.
Conclusion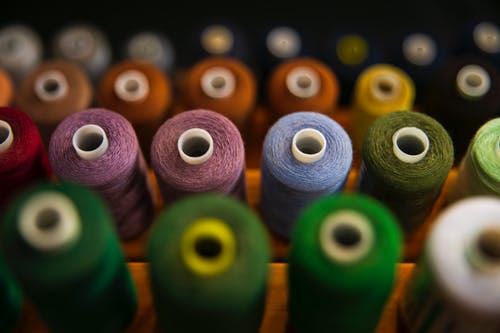 Tailoring business requires good quality products that can last long. Focus on the fabric that ensures quality. The important thing for a tailor is to provide services on time.
Out of time clothes become nonusable. Most of the time tailor-made pieces are required for a special occasion. If you are not able to wear that dress on that occasion then it damages your reputation.
Here is a tip# check your products whether or not they fade after the first wash. Also, they must be trendy enough to follow up with the demand.
Hope you are ready to take the first step. Take the advantage of digital opportunities mentioned above and get started.
Have any queries? Comment below.