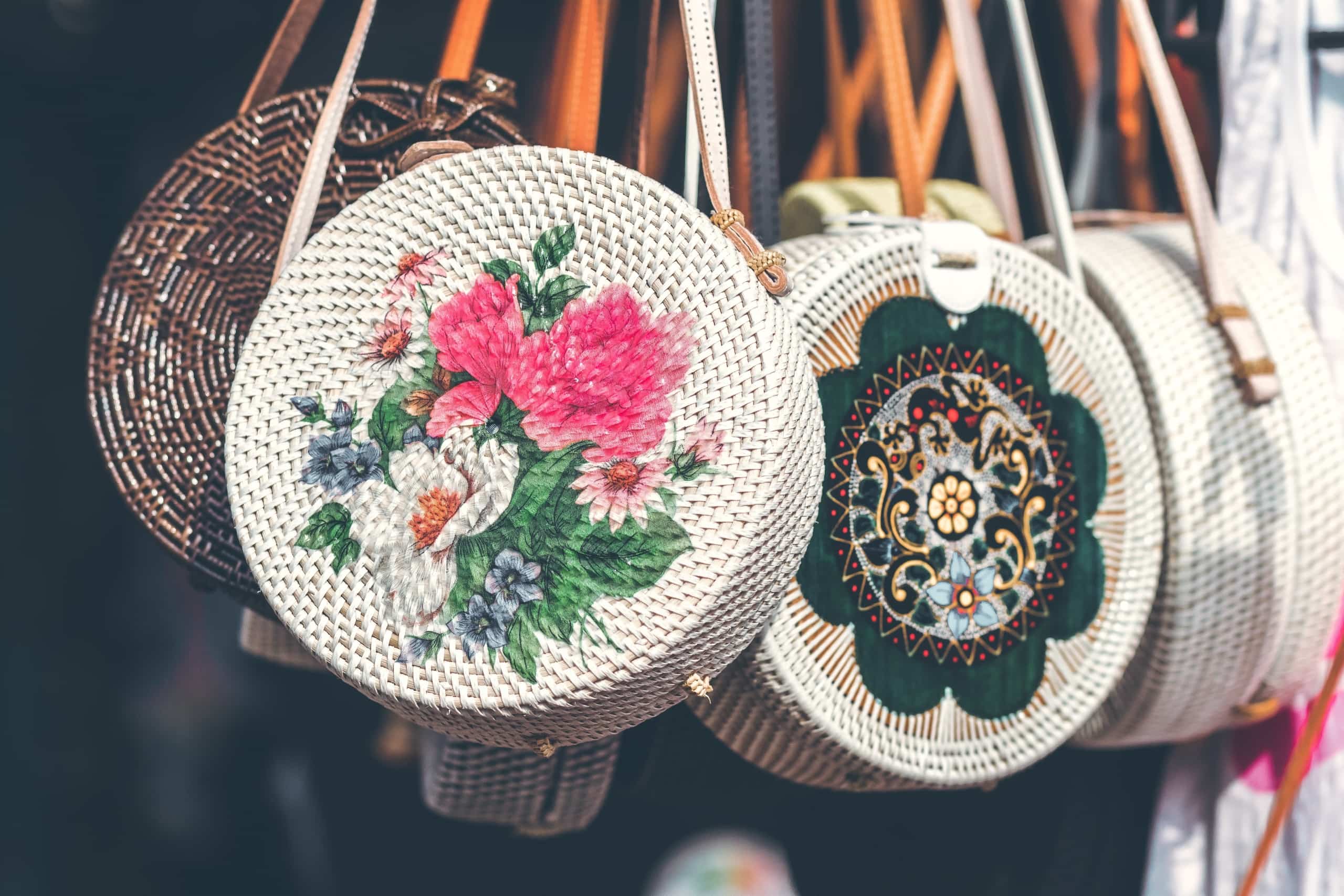 Ever thought of wearing the same outfit worn by Deepika Padukone in the Met Gala 2019 or loved that suit worn by Nick Jonas. Well, who won't? With the digital era, we all are attracted to trendy fashion. Who will design your outfits? Who will work on those outfits that are needed to be heavily embroidered? Here comes your embroidery business!
The fashion industry has a huge market for embroidery businesses that you can't even imagine. Every person in today's world needs your services. The pace at which embroidery business rise is based on the services you provide.
A profitable business doesn't come in a relaxed environment. You need to work hard to become successful. Start with designing a structured program for beginning a business.
Here is a complete guide that will help you at every step.
Develop a Business Model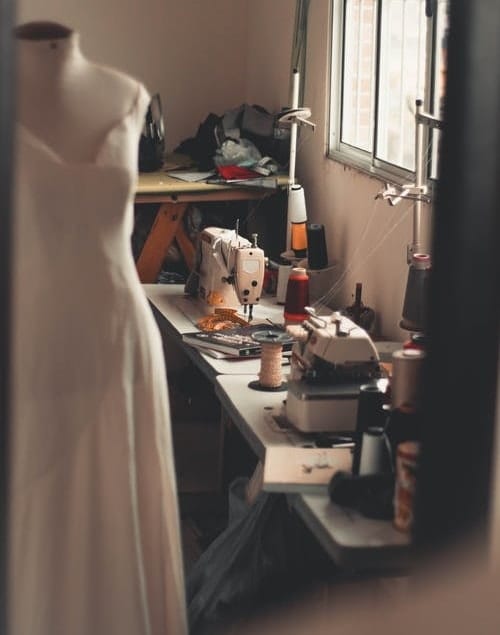 Without a full-proof business plan, you won't even know whether you are just doing a hobby or running a business. It takes hours of research to develop a business plan that suits your budget and other important factors.
You don't have to waste the crucial time before even starting the business. we have all done it for you. After reading this you will be aware of what exactly you need to do, how to reach those goals and how to adjust yourself or change anytime.
Home Based Embroidery Business
If you are starting as a beginner and want to show off your skills, it is a good starting. You would wonder why not go for a permanent business model? That is a good idea, but the experience is something that you get here and once you identify your skills. Then why not? You can go to it then.
Company Based Embroidery Business
Starting an embroidery company takes good skills and deep knowledge. Not just about the embroidery but also you need to be smart minded as a business person. This model will be based on a large market and requires a good investment.
Market Scope: Busting The Myths
Myth 1: Embroidery business is a women dominant industry
Maybe it could be true! If we were living in the 18th century. But, fortunately not. Proud to know that the number of men embroiders is more than that of women embroiders in India. The rise in this industry hasn't left anyone alone.
Myth 2: Using an embroidery machine needs expertise in sewing.
Embroidery is an entirely different task from sewing. You won't even come across sewing once you know the needle and loading it with a thread. The embroidery machine are helpful in following up with the fabric.
Myth 3: A good design is everything.
Embroidery is not dependent on the fabric. Even a simple fabric can be well made if done graciously. You should not forget that having a good design won't guarantee, it is suitable for all the machines, color, and texture.
Myth 4: Size 90 embroidery needle is the one.
One sized needle is not suitable for all fabric. The needle should be large enough to carry the thread through the fabric. Switch to an 80 needle with 40 weight thread or go for what suits the fabric.
Myth 5: Why should I test the design, if it is already tested by the designer.
Designs are once tested by the designer with their machines. But your machine may be a different one, you could have used your fabric and thread. This changes the whole deal. Retesting makes it perfect.
Figure Out Your Market Niche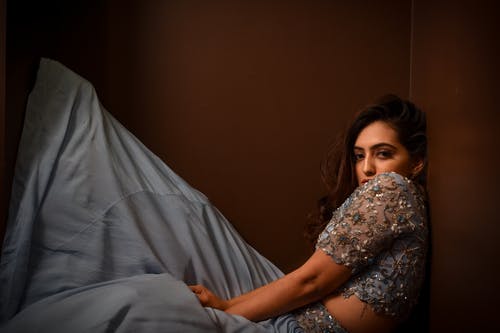 A market niche is dependent on your interest and passion. You can experience as a beginner in various fields. Start joining at embroidery business and gain enough expertise. You can consider joining courses to learn basic skills.
Here is a list of business ideas to start with.
Special event organizers
Print and embroidery services
Clubs and public organizations
Embroidered Patches
Boutique and hotels pillows
Logo on uniforms
Dance dresses
Novelty aprons
Beachwear
Pageant sashes
Embroidery Equipment
Embroidery is all about the use of equipment wisely. How familiar you are with needles and fabrics? Who are your suppliers? What quality do you prefer?  You will get all these answers one by one. Let us first know about the equipment.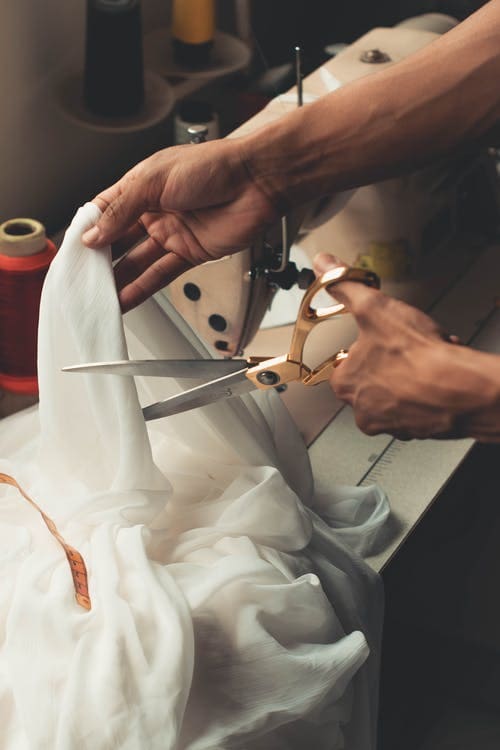 Needles
Understand the kinds of the needle and their use. As mentioned before also, needle works according to the fabrics. Use the right needle for your fabric, It's the most basic task to start embroidery.
Let's see what you should consider while choosing a needle?
The thickness of the shaft: Thicker shaft means large sized needles
Needles sizing: American and European sizing scales
Weight of the fabric: Lightweight means small needles and heavyweight means large needles.
By default: Go for smaller needles than to assume which kind to prefer.
Tip of the needle: the sharp tip is for tightly woven fabrics and a slim ballpoint tip is generally used to give a clear stitch. While around ballpoint tip is used to spread the yarns in a knit.
which are generally used needles usually recommended?
Tapestry Needle: It is usually used to cross stitch because of its blunt tip that does not pierce the ground fabric.
Milliner Needle: It is the best choice for wrapped stitches as the eye and shaft of needle are of the same size.
Crewel Needle: It is mostly used for hand embroidery. You can use it in various sizes from 1 to 12 with size 1 being the largest needle.
Hoops and Frames
For beginners, it is essential equipment, although after a good experience you can work without it. Better quality hoops is a good resource. It helps to place wood strongly in your hand and fits rings together.
Embroidery Scissors
Don't confuse embroidery scissors from your regular scissors. It has sharp and thin blades. You can get real perfection by using these as it can get really close to the fabric.
Proper Lighting
Fabric comes in different shades without proper lighting, you can confuse one for another. To avoid any mistakes, ensure clear lighting. A tip: Use magnifier, that helps to work by not giving strain to your eyes.
Enough Storage
You will have abundant resources supplied every day from vendors. These raw materials and equipment you use daily should be in place. You should not be in a hurry every time you think for a scissor. Place them at the same place.
Find Out Legal Requirements
Obtain Training Certificates
It is important for various reasons. You will upgrade skills according to market demand. These certificates will help you out to build trust with your customers. Your services will become more reliable. You will get recognition as a brand. You can expand the business using your skills. Dofollow this website to register for the courses.
Register Your Business
You need to choose the legal structure of the business that can be a sole proprietorship, partnership firm or a corporate company. After deciding the legal structure of the business, Apply for registration of business.
Tax Licenses
You need to register for obtaining tax licenses. you can apply online to get the tax registration number. It will be known as GST registration. 
Employer Identification Number
If you require staff then you must apply for the employer identification number. It is also known as the tax identification number.  You can apply online directly from the website.
Recruiting or Sole Working
What makes a business maintaining its service productive for a long time. Your team of staff will help to manage complex tasks. As a beginner, you can start with working yourself, Consider digital marketers for marketing your business.
Once the business is established, You can expand your business. While expanding it, you can hire more workers.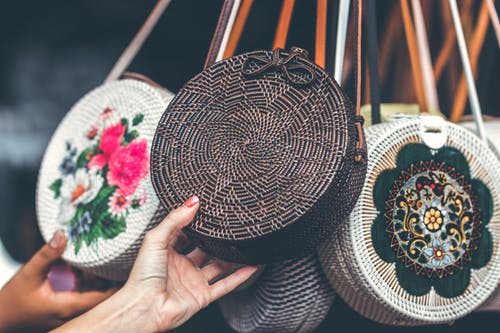 What skills to be considered while recruiting staff?
Qualifications in the embroidery business
Skill sets of the employee
Marketing skills
Accounting Skills
Production and operating skills
Management Skills
Life Choices
Sourcing Of Raw Materials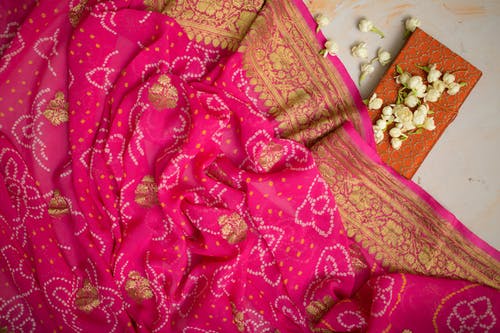 From where to get raw materials? What cost is preferred for sourcing? What is the quality of fabric? Get your answers here.
Costing
The sourcing of raw material includes direct labor cost, variable cost, packaging, and delivering. You can save on the cost by observing any none factor and budgeting on that.
Quality
What quality you prefer will affect the delivery timing of the raw materials. Select the source that offers good quality, ask them for samples. Then go for pricing and get the desired pricing by negotiating.
Timing
To get the work done on time, it is important to place an order for raw materials on time. Get the time schedule for producing the raw materials before in hand. Accordingly, place the order a few days before.
Must know these kinds of sourcing, to expand your business.
Manufactured Locally
Fabric Export
International Sourcing
Off Shoring
Globally Manufactured
Marketing Plans
Whether starting the business from home or through a company, you need to establish yourself with wise marketing. Mostly embroiders cant expand themselves and settle where they are.
Don't restrict yourself at one place, Follow these specific plans.
Get in with samples: Send your work samples, research online various schools, corporate organizations, and uniform sellers. Asking them about work on calls may not give you results but samples have higher chances to get selected.
Market Your Work: Show off your skills on every digital form you can get. Whether its facebook, twitter or WhatsApp, you should be everywhere.
Get Referrals: Word of mouth spreads faster than fire. Establish the client's trust and ask them to refer. Getting their feedback and improving your work will be a good opportunity.
Build a website: Your business website will get you huge number of clients. Organize it properly, Do give them option to provide work on your website or directly book you through it.
Host An Event: An event that offers your innovative designs, gives customers a remembrance of your business. Your visibility will get you, customers.
Show Your Work: Create a catalog of some 20 to 30 samples that provide clients with your designs. A basic understanding of your designs helps customers to be connected with your business.
You have become aware of setting up the embroidery business in India. What about the embroidery industry? Are you aware of the benefits it will provide for you?
Let us understand some concepts that you must know.
How to use an embroidery machine?
Get The Things In place
You require a variety of threads, fabrics as per the design, choosing needle according to the fabric, stabilizer and embroidery machine. To place the fabric at its place, use a stabilizer. Use the manual of the embroidery machine, if you are stuck in the doubt. Check the working conditions of the things you require. If any material is not suitable for embroidery, you can damage the fabric and design.
Choose the Quality of Thread
Embroidery thread is a different thread, understand its features first to know its use. It is much thinner than those of regular stitching threads but much stronger than them.
Bobbin thread are used for the back of the embroidery design.
Polyester threads are more expensive than rayon threads
Rayon threads are slightly better than polyester threads.
Connect Your Machine
Setup the machine by connecting it to the power supply. Embroidery machines are nowadays installed with embroidery software. You can connect with a USB port to your computer.
Threading the Bobbin
How will you thread the bobbin? Use the machine manually to thread the bobbin, it will explain you in detail. If bobbin thread is visible on both sides of the fabric, it means it is not correct.
Select your design and start embroidering
Embroidery Software in your machine will provide you basic designs to use from. You can start with them and then further make your designs. You can touch on the screen to select the design, your machine can have some different features. Read the manual to know in detail.
Why embroidery business is on the rise?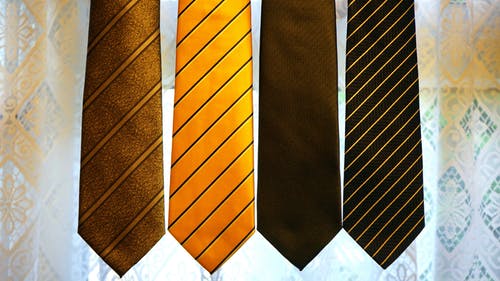 Flexible Working Hours
It is up to you if you want to work as part-timer, full-timer, at weekends, afternoons or in the mornings. Even in a company embroidery businesses work with their flexible hours. They research to get inspiration.
Control Over Numbers
You will have full control over the pricing and costing of the production. You can maintain your profit margin, according to the market research. Setting up a budget will be in your hands. Whether you work from home or as a company, you will be the sole decision-maker.
Working With Passion
You will find the various fields of embroidery business. It is up to you what you like most. Whether it is school uniforms or designer dresses, Men's suits or women's salwar suits. You can decide your niche as explained above and go on with that. Anytime you can learn different skills and expand your work using those skills. In this way, you can earn an additional income.
Move Where You Want
We have discussed already that it is up to you to work from home or start a business at your favorable location. You need to choose the location of business carefully, once you start the business then it is difficult to move somewhere else. While choosing a location, consider the reachability, visibility, convenience of customers and enough space for their sitting.
Easily Upgrade
Upgrading your skills as embroider doesn't need much cost, you need to follow the trends in the fashion industry. You will learn a lot from joining various media pages. Start learning from the YouTube channels. The various channels will provide you detailed channels, while not disrupting your work.
Here are some tips:
Research the neighborhood to set up your business. The noise of machines can disturb your neighbors.
Deliver orders on time to maintain creditworthiness in the market. Do keep some extra time for delivering orders apart from some emergency orders.
Use equipment carefully, damage can be caused due to heavy machines. Also. if you are working at home, make sure children are not near to the machines.
Research the location of the area, it could happen that the area of operation is not a reputed place. Do consider that before starting the business. The place should be safe for business.
Fix your working hours, and weekly timings, and communicate about the day-offs as a notice.
Final Words
The embroidery business is one of the most remarkable opportunities. You can live your passion as an embroider, design your own clothes. Your style of fashion will show off your skills in the parties. You can stand out at every stage by learning this skill
When you build a strong customer base, this will be the best part to expand in the fashion industry. You can open your boutique, or become a fashion designer or even a fashion consultant is much popular. That variation in this industry is what makes it different from other businesses.
You won't find a variety like this in any other market. But the variety of businesses also comes with its restrictions. You need to take the customer's suggestions as a priority. Every person has its own taste, Identify their kind of designs. Ask them different questions to know more about them and their taste.
Have any queries? Do Comment. Hoping for your feedback.