Whatever you post, you upload or quote but you know that the world is obsessed with fashion and trend. Who doesn't like to become a style icon and be the talk of the town? Of course, you and I also are one of them and what can attract today's generation than an amazing wardrobe.
Here is the guide to a boutique business that will help you with the fashion and trends and a definite career.
The Indian clothing retail industry is the largest among all the industries, accounting for over 10% of the country's GDP and around 8% of the total employment.
Clothing boutiques have a competition with other local boutiques, not only that they need to face competition with big-box merchandisers, clothing retailers, and department stores.
The basic structure of any business requires planning and market research without that you cannot succeed in any business. Market research doesn't mean you need to get a lab for that. It means analyzing the taste of people, trend, and what customer wants?
You need to explore the market and get detailing on each like:
List of your boutique's products.
Detail your products' unique qualities
Explain why the products benefit your customers.
Where you will obtain your boutique's clothing from and include the costs of your vendors and suppliers.
Categorize the competitors into direct and indirect competitors, with direct competitors being other local boutiques in your area and indirect being department stores and big locations.
Describe the customer targeted and their locations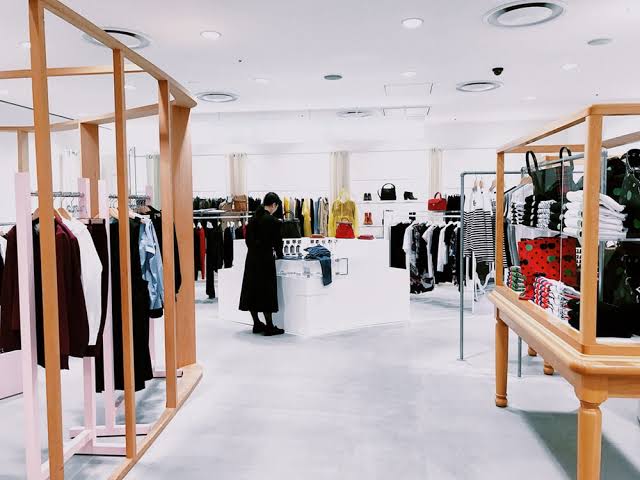 Types in your boutique wardrobe:
You need to get trendy and suitable clothing. Seasons play a major role to design your wardrobe. As it also depends on who is your cream audience like you are designing for high-end clients or want to create a revolution within normal clients it also depends on who is your cream audience like you are designing for high-end clients or want to create a revolution within normal clients.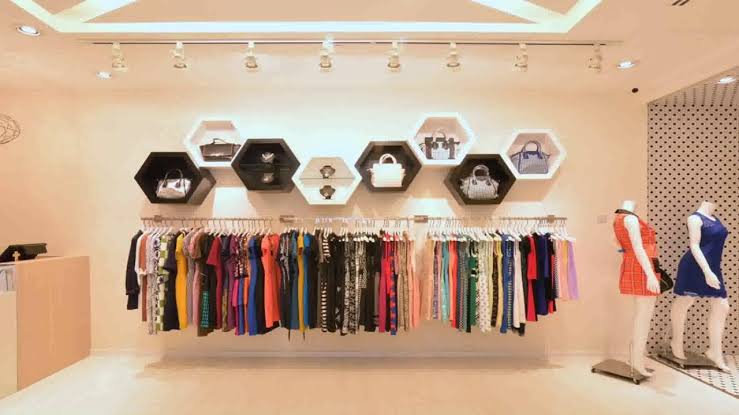 You can provide variations and lots of designs
Men's clothing
Women's clothing
Children's clothing
Seasonal collections
Designer one-liners
Accessories
Designer Footwear
Formal wear
Semi-formal wear
Ethnic wear
Casual wear
Gym wear
Your display needs a change:
You have it, you flaunt it. You need to update your wardrobe regularly with fashion and trends.
You need to understand what the requirement of your customers is and what will get them attracted towards your boutique.
Update your merchandise of mind-set of what is in vogue and what clothing patterns are in demand.
Classify your boutique:
Either opening your boutique or going for the franchise that depends on you each one has its perk.
The benefits of having a franchise are that it will save you the effort of creating and establishing a brand name.
You can also establish your designer boutique will give you a unique identity and will enable you to experiment with the current trends of the market.
A Franchise

 can be profitable
Well, the known brand will make your market less risky. As it will save your resources and energy to invest in creating a brand name.

You can have direct customers of that particular known brand that makes your market.

You need to take care of basic things while choosing a profitable franchise for you. You cannot go with the franchise which is already in loss or does not contain a market value.

You need to be legally correct with your ethics. You cannot opt for any franchise which is involved in any bank bankruptcy or illegal actions.

 Last but not least you should choose that kind of franchise which can provide you with benefits in the off-season.
Budgetary:
The designer boutique is a lavish business and involves a lot of creativity and trending knowledge.
You need to be creative with what you are serving to the client. For that, you require a lot of funding
2 lakh to Rs. 5 lakh to start a boutique in India, at least one of a small scale. The cost differences will mainly be on account of the rent and quality of materials. Many women sell saris and dress materials from their homes
Clothing boutique owners estimate the cost of starting a clothing store to be anywhere from 10 lakh to 25 lakh. If you want to start your designer label, then the minimum investment required would be 10 to 15 lakh.
 The actual amount may vary by location, products, and individual facility. In any scenario, you'll need a sufficient amount of financing to bankroll your business plan.
In 2018 the average retail store owner is set to make a profit within a range of 4 percent to 13 percent according to industry analysts.
Mark-ups often seem high as compared to the cost of goods sold, another term for variable costs.
 You can go for several funding of options to choose;
Banks and other private finance sources
Self-financed
Government and cooperative societies
Investors
Friends and family
Here is a list of tools and equipment you may require other than the material:
Sewing machine for an alteration of clothes
Table chair for the receptionist, placing the billing system, and stationery
Clothing stands
Mannequin
Hangers
Steam irons
A changing room with mirror and hooks to hang clothes
Air conditioning or fans, ceiling lights
Water purifier (optional)
Accessories stand
Outdoor signage board
Fliers, brochures, business cards, covers/bags printed with the boutique name
Containers to store items, such as accessories and other fashion supplies
Floor carpet
Equipment
Needles
Embroidery threads
Glasses and mirrors
Labels
Packaging and tags
Buttons
Laces
Zippers
Clasps
Elastics
Threads
To be a customer-centric business, hire employees that are representatives of your boutique's style, and are friendly and highly efficient.
Keep reliable staff which creates a positive working environment. You require staff accordingly.
Some are mandatory such as:
Production staff
Designer
Administrative staff
Customer service staff
Tailors
Press/iron man(Optional you can work outsource)
Dyer (Optional you can work outsource)
Business needs to be registered:
It depends on you which is your Boutique opening format. For any sole proprietorship, partnership, LLP or company a different registration needs to be obtained.
If the boutique is set up as a company, company registration is required under the Companies Act, 2013. Smaller businesses may be registered as private limited companies or Limited liability partnership (LLP) which have limited government intervention
While not mandatory, it is recommended for a Boutique to obtain a trademark registration to protect its brand. Registration is valid for 10 years.
PAN Number and TAN Number
You can refer to government sites for more details. For getting PAN and TIN you can refer to NSDL.
What can be the best way to attract customer other than gift cards and discounts.
Seasonal sales and percent discounts play a great role in marketing.
Always keep your items trendy and do good research before you stock the inventory
 Keep the decor of your store pleasant and vibrant.
 Conduct a runway show on the day you open your boutique as this will help generate interest in your brand.
Do market research every time and understand what the taste of the local crowd is and stock items that would generate their interest.
Use social media thoroughly to gain popularity and use of SEO is getting in trend can one of the promotion tactics.
Offer variations and something trendy and fashionable always.
Cherish your collection with social media.
Choose events, clubs, wramp walk, etc. to showcase your collection.
Influence your customers and make them feel positive about whatever they are choosing.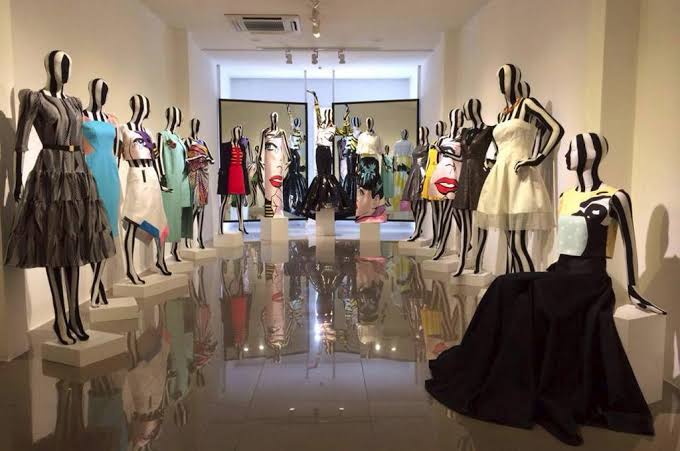 Get a creative and elegant website:
A website is the face of your business working as people go through it to approach you. So showcasing your work on your website can create your brand value.
With the change in time and mode of connectivity, getting tech-savvy is important. Having a nice and functional website can help a lot in generating new business and potential customers will be able to reach you.
Well organized and attractive website is the representative of your work online. You should all the basics of an ideal website such as home page, services, and contact, about us and with all the genuine content.
Get online business by creating visual and email marketing. Get contracts of functions, weddings, parties events and so on.
Be trendy, creative, unique, and stylish, this will help you to grow your boutique business. Fashion and style are like eating you cannot stick to the same menu, you need to explore. Make an impact on your customer in the end they are the ones whom you want in your store.
Take some good ideas and relax you will get your beginning, I hope this article proved useful and will make you a successful boutique planner. Comment down and let us know who is your favorite designer or designer house.