The idea of starting your own business excites everyone, but the thing that withholds everyone is the lack of knowledge about the execution of the plan associated with a specific industry and also they are worried about the downside of it. Starting your own company is surely not easy, but it is easier than you may think.
When it comes to lucrative business ideas, the market is full of it. You just have to pick one that interests you and start proceeding with it. Business ideas could be small scale or large scale depending on the industry type.
If we talk about Iron business and steel business, the industry has scope for both large scale business as well as small scale business. It totally depends on the product. The industry provides a ton of business ideas to start from. You choose from a numerous option as per your investment source.
In this article, we are going to discuss how the wholesale business of Iron and Steel Industry works and what are the requirements of it and what are the strategies that you can use for expansion of your business. In the last section, we have also added Top 12 lucrative ideas related to the Iron and Steel business plan that will help you in the selection of your business type.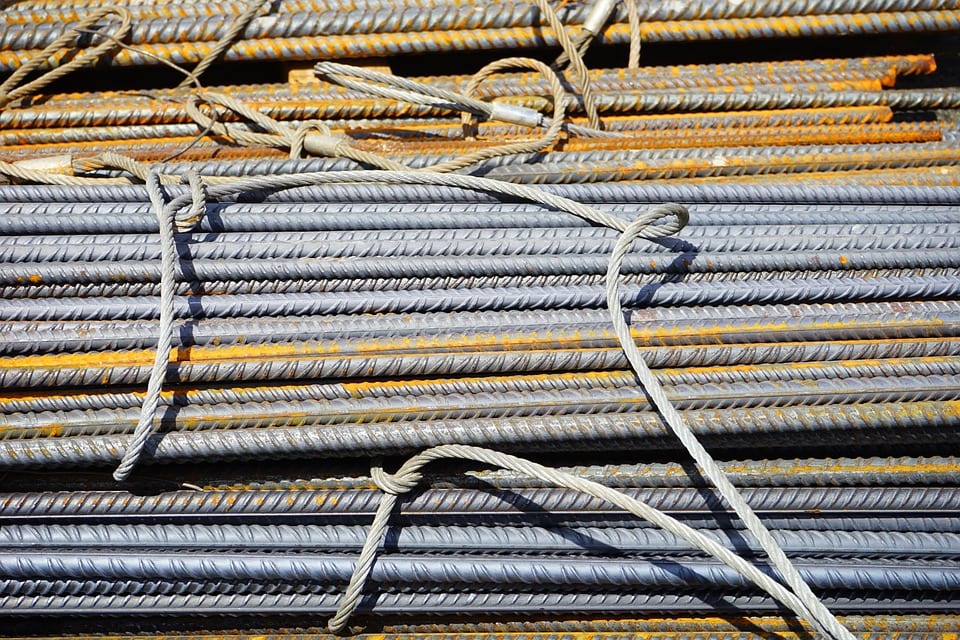 Business Essentials
Business Essentials are the basic requirements for the execution of the business plan. They are basically a checklist of your business.  In order to set up your Iron and Steel business, you are going to need the following:
1. Iron and Steel Fabricators
Fabricators of Iron and Steel is one of the first things that you will have to look for in order to set up your Iron and Steel wholesale business plan. They are basically the manufacturing business that are production-based. The fabricators serve various clients as per their industrial and commercial needs.
2. A Commercial Unit
Commercial Unit is an obvious need for you if you are starting the whole business of Iron and Steel. You are going to need a space for keeping all the products that you chose depending upon your business idea. In India, you can have the land for setting up a commercial unit through purchasing, lease, and rent.
3. Employees
Employees play a key role in any organization. For your Iron and Steel wholesale business plan, you are going to need employees in various sectors.
For the wholesale business like this, warehouse staff plays the role of the main staff in the company. They are the ones who will handle the business by performing the most number of tasks. You will need the warehouse guys under the following title:
1. General Laborer.
2. Shipping Specialist.
3. Loader.
4. Forklift Driver/Operator.
5. Receiver.
6. Shipping and Receiving Associate.
7.  Warehouse Worker.
8. Merchandise Pickup/Receiving Associate.
Business Dealers are the ones who will take your business to different clients and approach them in order to get a deal. You are going to need business dealers so that the team could approach your potential clients, explain them everything in detail in order to convert them into a customer.
Customer Care executives are for the smooth functioning of your business as the team listens to the issues and queries of your existing clients in order to give them a satisfying result.
Accounting is a really important aspect of any business kind that lets you determine how much profit are you actually making in your business plan. So an account or a team is essential for your Iron and Steel Business in India who will keep an account of every rupee spent.
Marketing Team will come up with various ways to promote your business on different platforms and will execute it. A good marketing strategy will become the key reason for making your business successful. And with the development of technology, the new era of digital marketing has started where you can promote your business on online platforms.
The marketing team will consist of employees under the following titles:
1. Marketing Manager
2. Marketing Executives
3. Digital Marketers
4. Sales people, etc.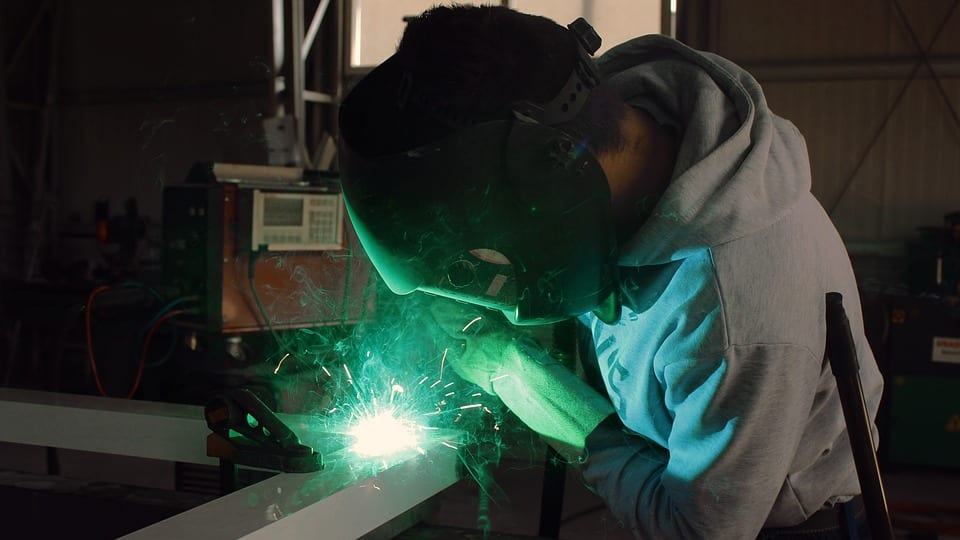 4. Investment
One of the primary requirements in any business plan is the need for capital investment. To start your own Iron and Steel Business in India, you are going to need some significant amount of investment on your part. The amount required basically depends on the type of wholesale business you have chosen. The amount could range from a few lakhs (small scale business) to some hundred crores (large scale business).
If you are not able to finance your business idea on your own, you have three other options from which you can take help.
Business loans are provided by both government and private banks to help people start their own companies. The loans are provided at some specific interest rates and only get approved if your business idea sounds profitable to them. The thing with bank loans for business is, they will not provide you with a 100% amount of what required for starting the business. But they will provide only 70% and the rest 30% you will have to arrange for yourself.
Banks like  SBI, Bank Of Baroda, Axis Bank, ICICI, and HDFC provide business loans at minimum interest rates. 
Private Investors for business ideas are like producers for movies. They provide you with a required amount of money for your business but only if they get impressed by your business plan. There is various private investors network available on the internet that you can approach. The most famous network of private investors is Angel Investors.
Venture Capitalist is where the big money is, but it is hard to get investment source. Basically the venture capitalist gives you an investment source in exchange for some stakes at your company. They only agree to do this if they find your business idea impressive. There are a number of venture capitalists present in India. Some of them are, Nexus Venture Partners, Intel Capital India, Helion Venture partners, etc. 
5. Permits and License
Every country has its own certain set of rules to start a specific business plan and as a responsible entrepreneur, you may abide by these rules to avoid some legal troubles in the future.
Land Permit is important to set up a commercial unit in India. For getting your land permit, you will have to contact the local municipal authority. You can find the municipal corporation in your city here.
Registration of the company is important for the legal acceptance of your business. For registering your company, you may contact the ministry of corporate affairs, you can also visit their online website.
GST Registration is the registration of service taxes. In order to obtain a GST Registration license, you may visit this government website.
Fire Department License is mandatory for carrying out business and trade activities. It is associated with the safety concern of the workplace. You may get the fire department license from your local fire department. You could find your local fire department license on this list.
Planning And Execution
Every business idea needs a proper strategic plan that will eventually help them in achieving great heights of success. To start your own Iron and Steel Business in India, there is a number of things that you need to follow.
The first step of planning has to be market research. You can not develop an efficient plan without having the proper knowledge about every aspect of the industry.
At the time of Market research, you should also explore the various cons related to the industry in order to stay fully updated.
Investigate various other companies that are already in the business and try to find out their strategies and goals.
After research the industry, you need to find various metal fabricators in your area. Since everything is available on the internet now, I don't think that will be a tough task.
Make sure your metal fabricators offer quality in work because the one thing the Iron and Steel Industry is based on, is Quality.
As soon as you decide on the metal fabricator, you need to find land to set up a commercial unit and also have to arrange a land permit.
After getting the land permit, you need to get all the other permits required to start an Iron and Steel business in India.
Then you will have to design the place accordingly. Like the Iron and Steel business is not going to require a typical office, rather a godown. So this should be taken care of.
After this, you will have to arrange the team of people that are required for the running of your business. You could carry out different interview processes and select people as per the need.
Now that you have everything setup you need to launch an inauguration party for the company to spread the word in your neighborhood about the new company.
For the proper execution of your business plan, you need to contact various potential clients and create a deal with them.
 You need to opt for various marketing strategies that will help you in promoting your business plan and get more and more clients.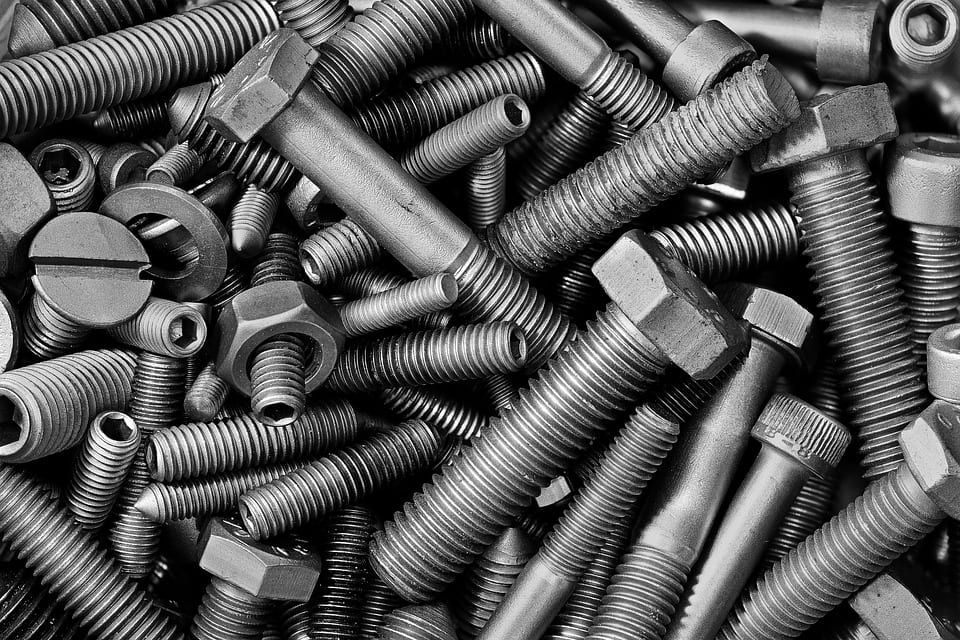 Top 12 Lucrative Steel and Iron Business Ideas
The Iron and Steel industry provides a large scope of earning through different options. There are a variety of business ideas related to the Iron and Steel industry that you can choose from.
1. Nuts Bolts Production
The demand for Nuts and bolts in the market is pretty high, that's what makes it a lucrative business idea. They are known as industrial fasteners. The need for nuts and bolts in been seen in various industries such as the electrical industry, construction industry, transportation industry, etc are the major consumers of this industry.
Through a business perspective, Nuts and bolts make easy business. You will not even have to worry about the investment source too much, because they do not require a heavy investment from the beginning.
2. Iron and Steel Export – Import
Another important area concerned with the Iron and Steel industry is the import and export business plan. This could include anywhere from intra-city, inter-city, inter-state, international, etc. Foreign trade is an integral part of every country and its business fundamentals.
You have two options in this area, either export the Iron and Steel from your area to another or import them from areas or countries to yours so that you could sell it further.
3. Iron Recycling Business
Recycling, apart from having environmental and economic benefits, also serves good business opportunities to the entrepreneurs. This is the best area that you could explore if you are interested in the mechanics of recycling. This way you could also avoid the extraction and manufacturing process.
4. Gem Clip Making
Gem Clip making is probably one of the simplest business ideas that you will spot on the list. You even start the business of making the gem clip at home by making the basic machinery available. Gem Clip making comes under the stationary category and requires very little investment.
The basic needs to start a Gem clipping industry is to make raw material available. The raw material for the gem clip is nothing but a steel wire.
5. Alloy Steel Plant
Alloy Steel plant comes under a large scale business idea. It is the one idea that could produce a number of products to the customers and you don't even have to pick one item and proceed with it, because this large scale business plan can create a wide range of products at the same time.
The long list of products includes, Spring steels and Hign Mn steels, alloy construction steels, case hardening steels, carbon constructional steels, die blocks, creep resistant steel. You could also use this plant for the production of stainless steel.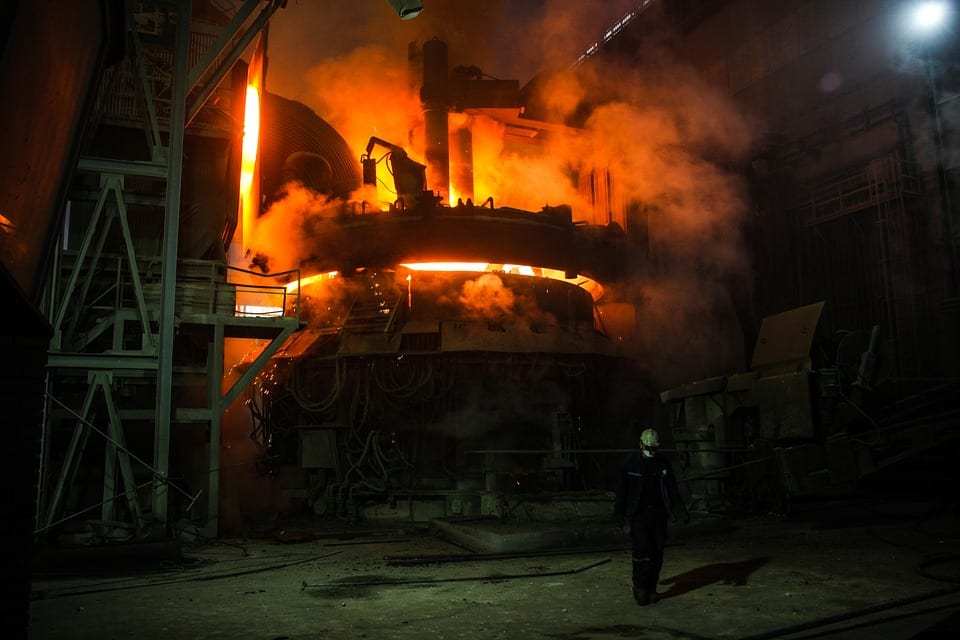 6. Wrought Iron Furniture Business
Wrought Iron Furniture business industry is currently in luck because of its growing demand and popularity in the business world. The furniture is used for various commercial and personal purposes. Wrought iron is basically a malleable and tough form of iron that is used for the rolling or forging, in simple words, it is basically an alloy.
Wrought iron is not just popular in the furniture industry, but it also had a fair share of luck in producing handrails, doors, windows, etc. The investment source for wrought business is not too low and not too high. Someone with a moderate budget is good to go.
7. Welding Unit
The business idea of the Welding Unit leaves you with two options. The first is at a fixed location and the second is a remote welding unit. However, regardless of this, you are going to need some basic things like a welding machine, raw materials, hand tools, equipment, etc. Welding unit basically referred to as a repairing unit but other than that you could also start making some things with this technique.
But in order to start a welding unit, you must have some basic skills that are required in the process. This is a branch of light engineering.
8. TMT Bar Production
TMT is short for thermomechanically treated. So in TMT Bar production, the production of high-strength enforcement bars gets carried out that has a soft inner core and a strong outer core. This industry serves as an integral part of the construction field as the demand for bars in the construction industry is unmatched.
TMT bar production unit has various major consumers in the industrial, commercial and residential sectors. The need of TMT bars is always increasing as the construction industry continues to grow. The investment in this area is not as high as you might think, the TMT bar production business plan requires a moderate capital investment.
9. Steel Furniture Production
Apart from wrought furniture, steel furniture is also in demand in commercial and residential sectors. The use of steel is popular in the making of various furniture products such as kitchen racks, tables, chairs, shoe racks, cupboards, almirah, etc. The business does not even make an expensive option that will be unaffordable for the person having a moderate budget.
It is easy to start a business and you can even target local customers under this industry. The scope of expansion in this specific industry is very high.
10. Steel Fabrication
Another great business idea to start with a moderate amount of investment is the steel fabrication business. The process of steel fabrication involves a variety of things like bending, cutting and assembling of the steel. Fabrication basically means the manufacturing process.
The business of steel fabrication provides scope in various fields including infrastructure services, automotive production, construction, etc. These businesses have regular demand in this production. The field is associated with mechanical engineering so if you have the knowledge of the industry, it is a plus for you.
11. Stainless Steel Cutlery
The need for stainless steel cutlery can be seen in eateries, restaurants, hotels, cafes, etc. Well, this is not just limited to commercial use, this area of iron and steel production also provides for the residential purposes. The household items include spoons, forks, knives, etc. They make a pretty good business plan for the ones who don't have enough capital investment to start a large scale business.
The raw material used in this production is stainless steel as the name suggests. The demand for stainless steel cutlery is increasing rapidly as the number of restaurants and eateries is constantly increasing in India.
12. Safety Pin Making
Safety Pin, a regular daily use product makes a lucrative business plan which also low budget. The production of the safety pin is so easy that you can even start it at home. All you will need is some raw material and a simple machine that will be used in the making. You can learn to operate the machine even after a small training session.
Safety Pin comes in various types but most of them involve a simple spring mechanism and a clasp. The raw material that you are going to need in the production of the safety pin is basically a steel wire.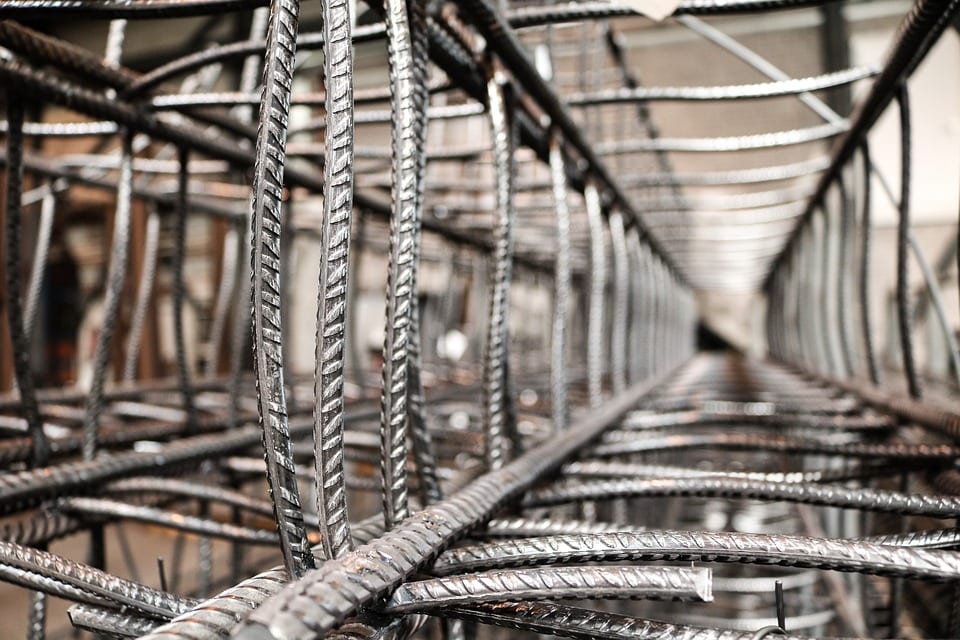 Conclusion
So these were some of the ideas for your Steel and Iron business plan. All of them provide a scope for the lucrative business plan. The Iron and Steel industry is in high demand right now regardless of the business plan. If you do the execution and planning in the right way, there is nothing stopping you from reaching the financial heights of your business plan.
At the beginning of the article, we have also discussed the basic requirements and steps to start a wholesale Steel and Iron business. Just one thing you need to remember, quality plays an important role in all the business ideas that are associated with the Iron and Steel industry so if you provide the customers with the right quality, there is nothing that can stop you from being successful in the area.
How you find this article helpful please do let us know in the comment section below…!!!