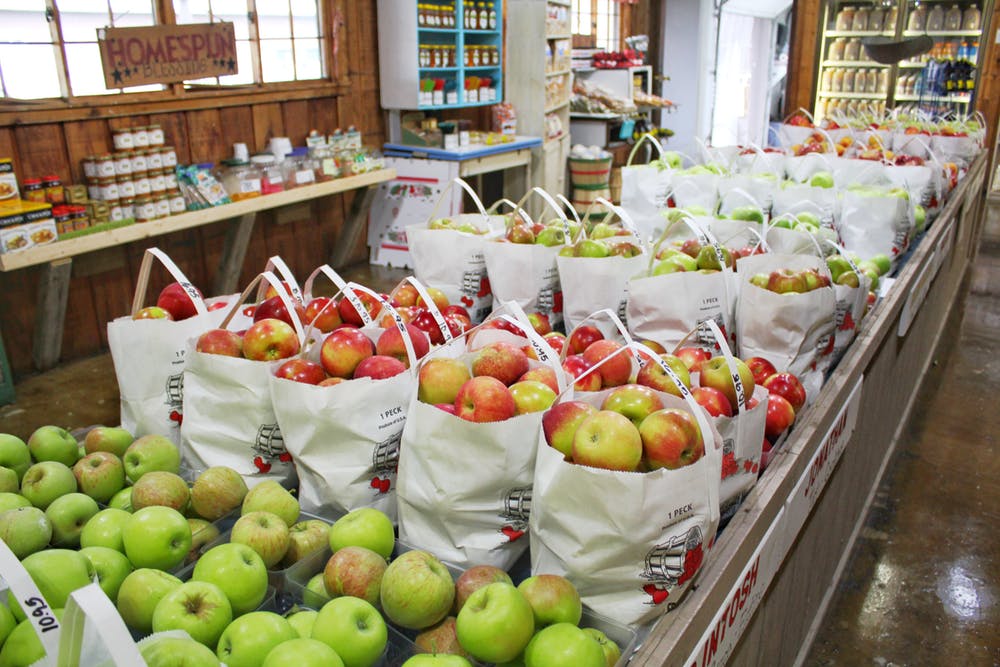 What most people are looking for in the market? Fresh fruits are the highly demanded product in the fruits and vegetable market. Start a fruit business to grasp the opportunity and bridge the unfulfilled gap.
Fruit business may look like an easy business but it has a variety of markets that you need to go through. You will require a full-fledged business plan to start a successful fruit business.
These 9 Steps Are Everything Required to Start a Fruit Business.
Skills Required To Take The First Step
Before opening a fruit store there are various factors that you need to understand. You need to know the skills required by a fruit store owner to handle fruit business. We have listed out below qualities that you need to consider.
Ability to negotiate
Establishment relationships with customers
Knowledge of buying
Skills to source inventory
Ability to work for long hours
Experience required for purchasing
Shipping and transportation skills
Develop customer service
Accounting skills
Budgeting knowledge 
Supervisory skills
Fruit vendors do not require any certifications, background under fruit industry is favourable to start a fruit business.
Business structure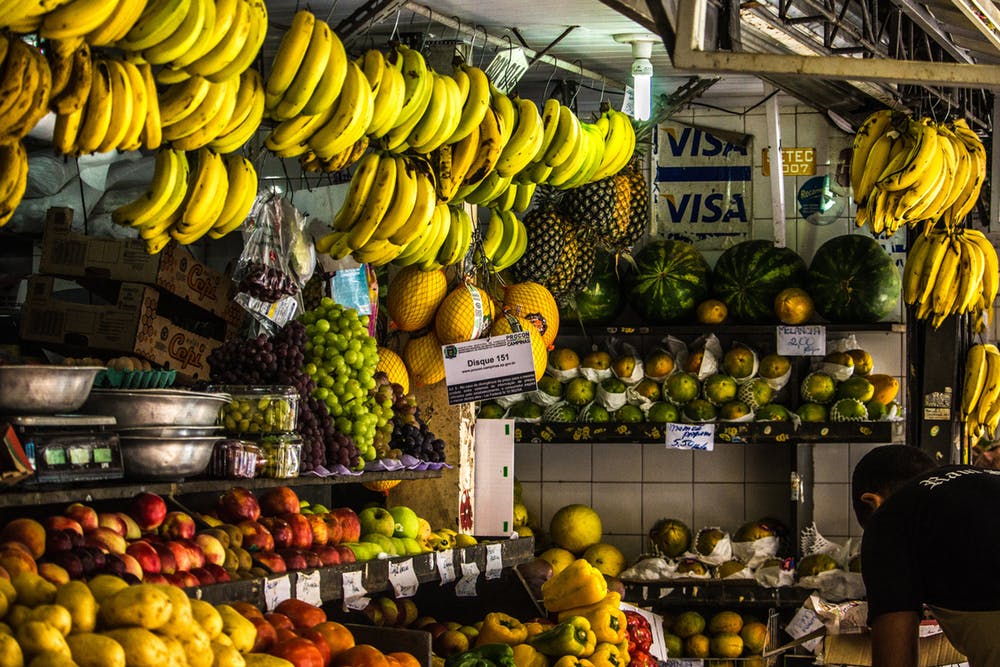 At the beginning stage, it is mandatory that you define the business structure. It helps to expand your business easily in future.
Here Are Common Business Structures:
Sole proprietorship
Generally, most of the fruit vendors are working as a sole proprietor. Here it is advantageous for owners to take sole decisions and keep the whole share of profit. 
Supermarket
Starting a fruit business at large scale is generally termed as supermarkets. Variety of fruits are sold here. You require a great knowledge to handle business at a large scale.
Running a small scale fruit store is helpful for beginners. It will give you a basic understanding of the working and problems that are seen in the fruit business. You will get improved knowledge about various aspects such as purchasing, negotiating and accounting.
Fruit stand
Most of us usually view this type of fruit vendors in our local area. It is a form of business which is started at a very small level. This is helpful for those who want to earn money with low investment.
Partnership
When fruit vendors are established and create good sales each day then they go for partnerships. You can be that business too from starting if you have good knowledge of fruit industry.
Market understanding
What fruits are required by customers in which season? What are preferred fruits by customers? Which suppliers are better from the rest? Which fruit are of great quality ? How to check the quality of fruits? These questions will be understood when you research the market and get honest opinions from the customers.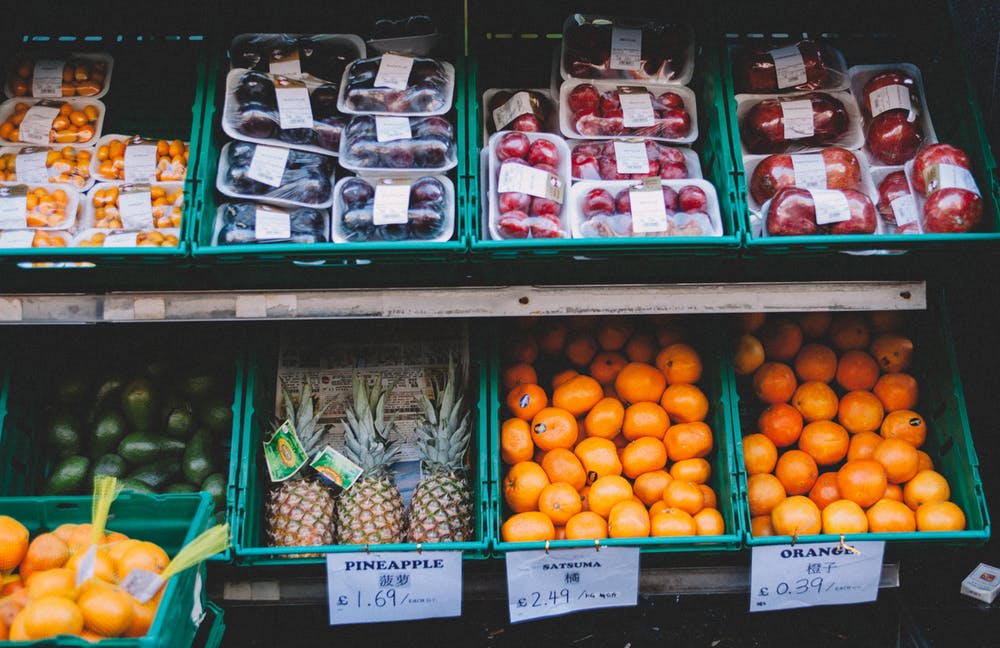 Here is a list of techniques that you can use to research fruit market.
Survey
You can develop a questionnaire and approach to various customers to get relevant information. It is a time consuming process that is used by few businesses. You can start online surveys to save tour time.
Competitors Research
Knowing how your competitors are growing their sales and what practises are followed by them to maintain quality of fruits. You can approach your competitors directly and invest some amount for buying fruits from them. This way you can learn pricing and quality measures followed by them.
Suppliers Research 
Approach various suppliers and get quotations to source in bulk. Bull sourcing will save you on cost. Knowing different quotes will help you to compare prices and place orders efficiently.
Costing Analysis 
You need to analyse the cost of your fruits. Understand the costing methods and then apply profit margins on the prices. This way you will come to know about the profitability of the fruit business.
Online Data
You can directly go through with the data available online. It will save your time on approaching the market and saves money on fuel. Various surveys have already been published online. You can use them directly.
Sourcing fruits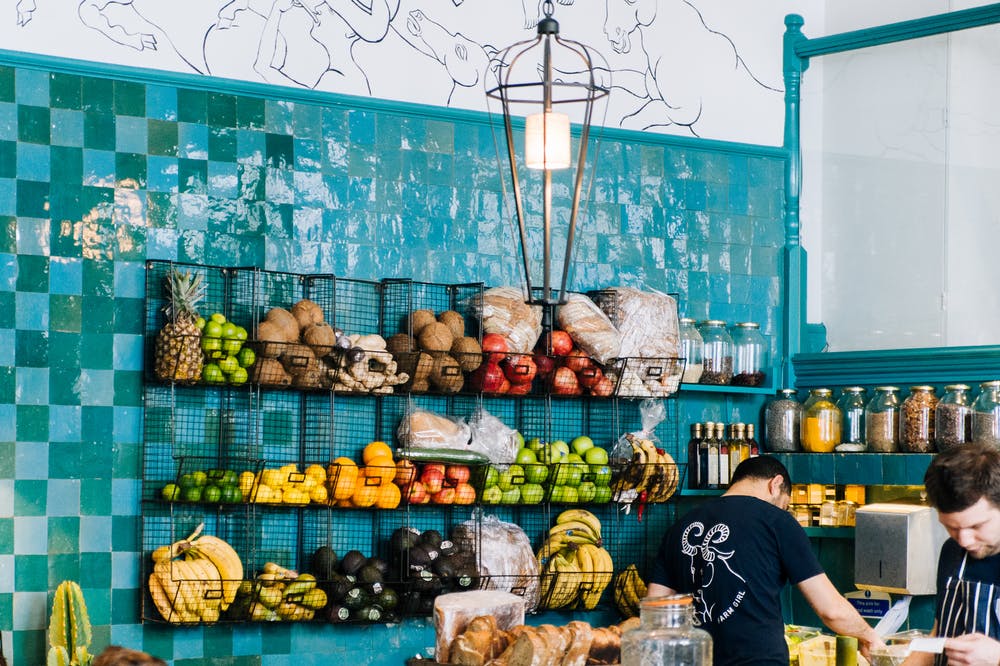 While selecting your suppliers you will come to know about various possibilities. The best suppliers are those who possess these qualities:
Distributions 
You should consider the facility offered by suppliers to distribute the products. It is possible that products are damaged and quality distribution is not provided. Do check the service before.
Storage
Check the storage services provided by suppliers. You need to make sure that these products are stored with proper quality measures. You can approach their store and check these facilities.
Product information
It is important that your products are provided enough information to consumers. It builds trust in your products. 
How to compare your suppliers?
Online wholesale stores
These stores provide online rates so that you can compare them with tour suppliers. Also you can get pictures of their store and other facilities to fet detailed information.
Local wholesale stores
You can talk to local wholesalers to get quotes and compare the prices. They can give you enough information about the local market.
Quotes from other cities
Reach out to various cities where fruits are grown and directly buy from those places.it is important that you talk to them and get low prices by ordering in bulk.
Develop pricing structure
When you are selling a variety of fruits that means around 10 to 20 different kinds of fruits then it becomes a bit difficult to manage pricing structure. You need to simplify the process by using these measures.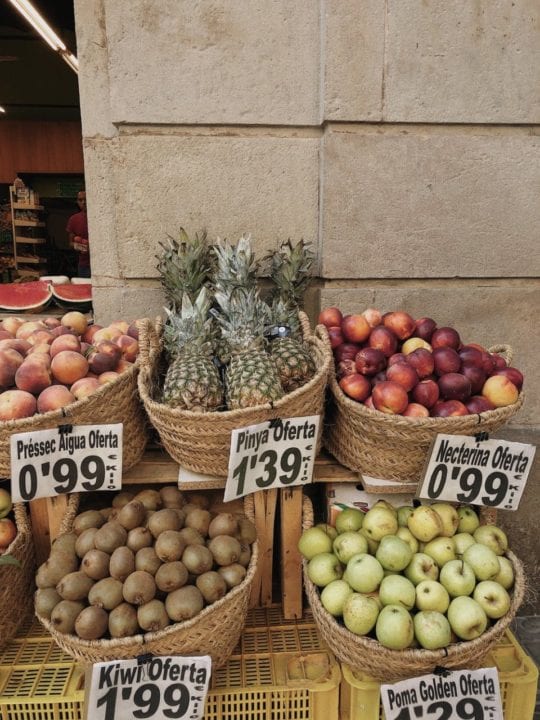 Adapt best pricing structure
You have already researched the market. You understand the costing and profit margins in the market. It is time you adapt the best pricing structure from those available in the market.
Make changes in the pricing
You have a pricing structure but according to the area of business, it is required to change the prices accordingly. You may need to higher or lower your prices so that you are not selling on loss or higher profits.
Upgrade with customer demand
Demand in the market is the tool that defines prices in the market. You can visit the prices every season and change it according to customer demand. Seasoned fruits are charged higher than non seasoned fruits.
Keep a record
You must record the change in prices so that it is helpful to know the trend during different seasons. Most businesses follow this technique and predict future demand of customers even before the start of the season.
Know about legal permits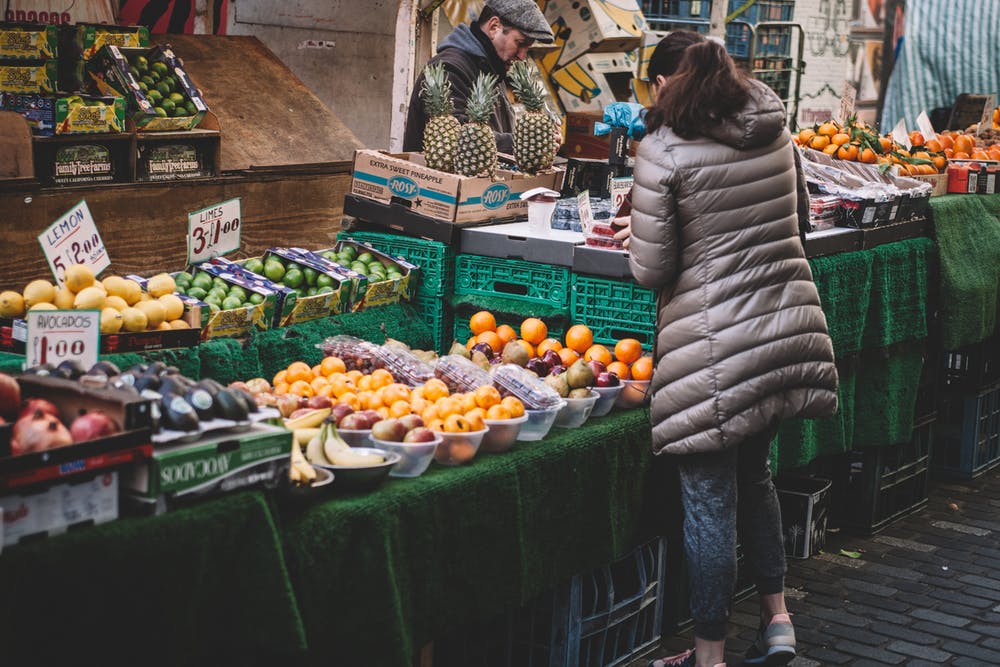 No business is away from the purview of government. It is important to get your business registered. It will also help to create a better image in the market.
You can apply directly online from the above mentioned websites and establish your business legally.
Marketing strategies to launch your business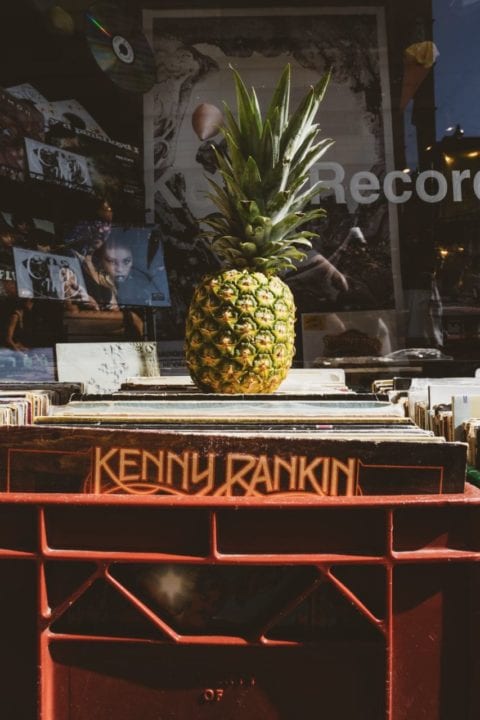 Even before starting a business marketing tools are helpful to create a buzz in the market. Here are some strategies that you can use to launch your business.
Launch Day
Prepare well before the launch day. You should make sure that a variety of fruits are available in your inventory. Proper seating and parking space is the second need for the launch day. Then promote hour business by inviting potential customers.
Digital Presence
Before opening a store and integration date, it is important that you create the presence of your business digitally. Post on WhatsApp, Facebook and Instagram stories each day, 30 days prior to launch day.
Packaged Fruits
Fruits that are packaged properly attract customers. Unpackaged fruits are sold at low rates while packeged fruits are demanded highly. You can promote tour products by using good packaged quality l.
Imported Fruits
Fruits are of better quality when imported from particular states. But you need to give this information to the customers that your products are imported. It will create more sales in the market.
Discounts and offers
Discounts are offered in various seasons, you should make sure that these offers does not create loss. Also hold events so that customers get aware of offers provided at your store.
Develop an App
Most fruit sellers are getting orders in bull through digital apps. These apps create convenience for customers. So they are attracted to these kind of stores.
Chopped Fruits
Sometimes when chopped fruits are sold, it creates a potential market for that store. Customers find it easy to buy chopped fruits such as pineapple and other difficult chopping fruits.
Collaborations
You can partner with big brands to promote your products. If you have good quality fruits then you can showcase them on various branded stores. As these stores purchase in bull from fruit sellers.
How to grow your customers?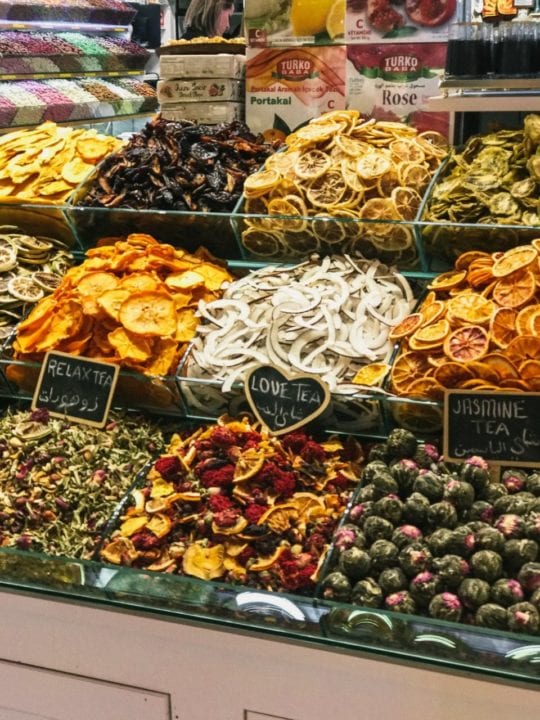 You can establish the business by using above strategies but once the business is established, it is difficult to grow customers from that constant stage.
Here are some techniques that you can use.
Forecasting System
Softwares are available online to forecast your customers demand. This software will demand data of your sales and then gives results in the form of predictions. You can use them to grow sales.
You should focus on the labelling of products so that it is easy for customers to know about manufacturing. More detailed labelling will build trust among customers.
Alternative channels
You can use various other tools such as cost-effective strategies and optimisation of resources. These are used to cut cost on wastage of resources and apply those resources on better uses.
Expanding Variety
You may have started with providing basic 10 to 12 fruits, now you can expand the variety of fruits. You must acknowledge that the increase in variety will call for more investment.
Hire a Marketer
You can use marketing strategies wisely but detailed use is not possible. It means you need someone to market your business. Consider hiring a digital marketer for your need.
Opportunity in the fruit market business
Fruit sellers have additional opportunities available in the market. Here is a list to take advantage of them.
The digital market has presented with better opportunities. You can develop an online store to target different types of market. For this, you will require a domain and website.
Delivery Service
Customers have established a habit of getting services at their home. If you can bridge this gap, then it is a great opportunity to earn income. 
Specialty Store
Open a store that specialises in a particular kind of fruits. This way you can increase your supply chain. Popular speciality stores are imported fruits.
Try your hands in the international market. It is a great opportunity as fruits are exposed in large amount to different countries. You can become profitable and increase your market simultaneously.
Fruit Truck
Mobile truck is very popular these days. These are helpful to catch up with the demand and be present at most demanded area. You can even move from one city to another.
Fruit Juice Service
Fruit juice Center is a diversified platform to increase your services. This way you can even build a new business with the same resources.
Bottom Line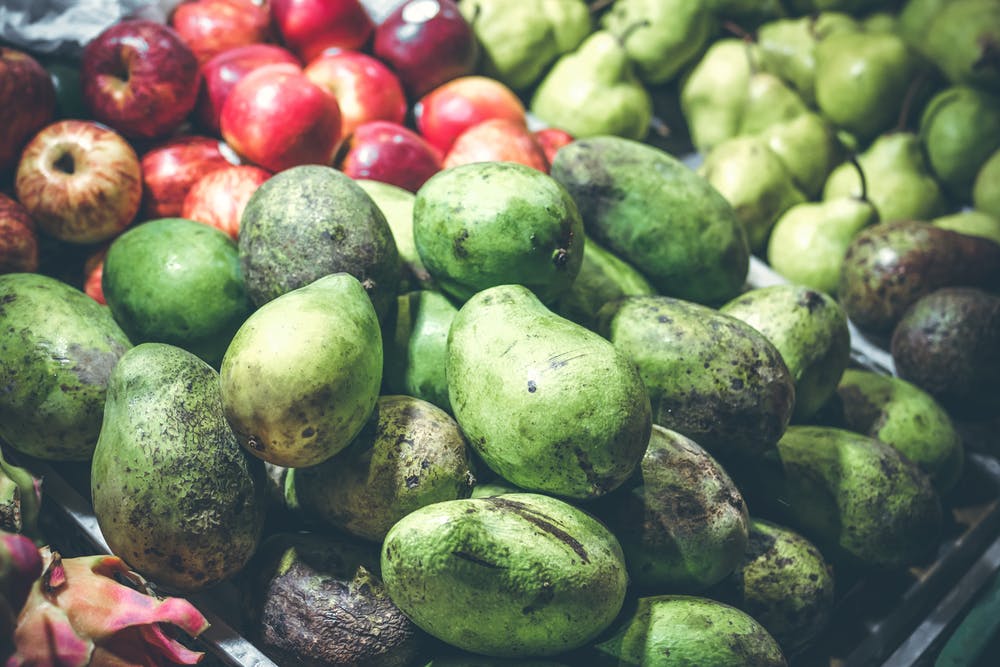 Be patient with your customers and work hard for your business to make it successful.
Here is a TIP# You need to upgrade your skills to cope up with the demand of customers.
Take the first step by using our guide to develop market understanding and pricing structure.
Have any queries? Don't wait, Comment Below