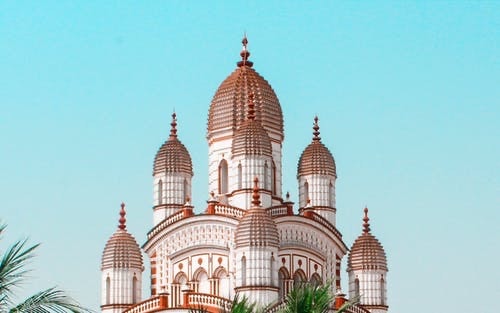 If you didn't fall in love with Hyderabad then I am sure you haven't visited it. Once you get into the home of royalty, you will find the largest city of Telangana. This mind-blowing city has given opportunities to turn your destiny, especially for entrepreneurs.
If you didn't fall in love with Hyderabad then I am sure you haven't visited it. Once you get into the home of royalty, you will find the largest city of Telangana. This mind-blowing city has given opportunities to turn your destiny especially for entrepreneurs.
Setting up a small business to making into a job creator is the story of young women in Hyderabad. Read more about her and know how lucky Hyderabad can be for you.
Hyderabad has preserved the tradition from centuries. It is time that you create a wild success out of those traditions. Only these 30 business ideas in Hyderabad have lasted more than a generation. 
Fast Food Business
For what Hyderabad is famous? Ask anyone and they will say its food. Now you may open hundreds of food outlets in Hyderabad but the demand is still unsatisfied. Why? Firstly, the sweet tooth of the Hyderabadis is neverending. The second reason, food is a legacy.
Now the biggest reason ever, The food industry is an essential requirement of Hyderabad that has never seen a downfall in history. Every person in Hyderabad needs a chit chat time in the evening or maybe in the afternoon or whenever they can find one; the hotspot is a food outlet.
Travel Guide
Landing to the famous history of Hyderabad is another reason why anyone would visit Hyderabad. Palaces and the forts are one place where tourists learn to live like a royal. So I can say that the tourism industry is at a boom in Hyderabad. 
The newest form of travel which is online platforms are the best places where Hyderabad is most searched. Even the educational history tours in India find their best destination in Hyderabad. To become a travel guide and take earning a share from a booming industry.
Perfume Business
The perfume sector in Hyderabad is one of the highest performing stores. You can never find some classic perfumes other than Hyderabad. What is the interesting thing about the perfume sector in Hyderabad? It has only one great market but perfumes.
What does the above fact tell us? It means the perfume sector has a lot more potential in Hyderabad keeping in mind the already high demand. While the perfume business is dependent on the quality and variety of products. Get your customers that variety and let them know; you are up for everything.
Jewellery Store
The unique jewelry stuff that I myself found too attractive is the specialty of Hyderabad. One of the best jewelry pieces in Hyderabad is bangles. The variety of bangles and even the separate stores of bangles is one such thing that has been the forever trend in Hyderabad.
You have a variety of options in the jewelry sector in Hyderabad that have separate sectors in itself. If you are a beginner start with an all in one collection that contains good variety and then slowly expand to other options such as bangles, handbags, jute bags, belts, and much more. Read more
Software Business
The most number of IT sector companies is found in Hyderabad hence it becomes a viable option to start a software business. No need to worry about finding customers because you are going to get them easily in Hyderabad.
A software business requires good knowledge in the industry and if you have that then no one can stop you from a wild success. One of the most important reasons that support software business is the availability of all resources. You can easily save on costs and earn high profits.
Homemade Food Service
One thing that I found in Hyderabad is the need for homemade food. Hyderabadis are really looking forward to a clean and hygienic environment; it attracts them towards homemade food. A homemade food delivery service can be the next biggest business.
You can set up a homemade food business if you are really into cooking. Food business requires cooking skills and knowledge of the food industry. Food trends are something that changes the quality of the business. You can start with the following food bloggers and top homemade services in India.
Mobile App Development 
Now here is one such opportunity in Hyderabad that can be set up without knowing where you live in India. Just one reason that is required to set up a mobile app is app developing skills. Do you have them? 
What if you don't know how to build an app? No worries, hire an app-building expert but here is the catch; an app builder can not tell you which app to build. You need to identify the sector that needs an app. Want to know some ideas? The whole list has an option to be built into a Mobile App.
Music Instrument Business
The culture of Hyderabad is preserved through small business stores. One such art is reserved by musical instruments and you will find large demand in this industry. While entrepreneurs have avoided this demand for too long, it has increased to a peak.
Setting up a musical instrument store is easy than any other business. You can purchase the equipment as most of then are really demanded in the market. One tip; traditional networking is the best way to ensure customers in the market.
Coaching Classes
The most profound business that can be seen with low investment in Hyderabad is a Coaching center. The educational institution at Hyderabad is a bit strict and hence they need the best coaching centers. The high demand is not the only reason.
You have one more aspect in the education industry, the great presence of the IT industry is encouraging the need for education. So if you are skilled at teaching then start your own coaching classes.
The huge variety of coaching centers ask one question. Which kind of courses will be taught at your coaching center? Before stepping into the education sector, answer this question. Go through your interests and passion; teach what you loved to read once.
Consultancy Service
With the highest number of business startups in Hyderabad, the need for consultancy has increased. Now whatever business I need, a consultant is the smartest hotspot for entrepreneurs. Just one skill that is required here the most, expertise in one sector.
You need to pull up your pants and start working on your skills because a client may ask you any random question. While there is one big advantage of being a consultant.
You can explore as many sectors as you want. Be it share market or trading or education or marketing or finance or business. Start advising people about the sector you know most.
Packaged Drinking Water Business
Who would buy a packaged water bottle when you can get free drinking water? Did you wonder about this? This may be true for India but not in Hyderabad. Yes, people are conscious here about what they drink? And where it comes from?
Remember the homemade foodservice business idea mentioned above, that same idea is applicable for water too. Now, what does this business really require, so you need a good amount of capital investment to set up machinery and labor?
The clean drinking water is processed through machines and then distributed so you may want to find an ideal land, high tech equipment, and skilled labor.
Outsourcing Business
Now, this business idea in Hyderabad is my favorite. I have really seen the need for outsourcing skilled professional workers. If you have enough knowledge about hiring efficient employees then this business is just the one you are looking for.
You can set up a business at a low cost with an online app. As I already mentioned that any one of these businesses can be converted into a mobile app. The personnel outsourcing business makes it more productive so it was necessary to mention here.
Food Truck Business
What Hyderabadis love? That is food. But can each one of them visit a food court? Not possible. So this one is for the food industry trend which is reaching while market without applying much effort. Food on wheels is such a great option for beginners.
You can easily set up the business and this requires nothing but knowledge about cooking (preferably Bengali food). Get know more about a food truck business here.
Well, one thing known about food trucks is whenever you see one; it is just impossible to resist yourself. And after all you have an option to expand anytime.
Buy A Franchise 
What do we most worry about a business idea? It is the customer relationship but what if you already have built it without even starting a business? These customers are getting by buying a franchise. So you can give it a shot.
Well one thing about Hyderabadis that I know is, they love food but hygiene is more important to them. If they don't like a food court their last hope is pizza hut or burger king or maybe KFC. Get a look at buying a franchise from KFC and you will know how to do it.
Juice Centre 
The fresh juices are what the nation is demanding (even more in Hyderabad). The profitability of a juice center is high, why? The fitness industry is the reason behind this booming market. Nowadays not only millennials but also elders are into fitness.
After a good workout I myself grab a glass of coconut water. But I don't wait until I reach home. It is just what most people do. So here is the big location tip, you can set up a juice business near the fitness center. It will boost your sales and give a good presentation. Learn more.
Fitness Center
So if the fitness industry is booming then how can we not be a part of it? Whenever I see a business opportunity, I want to share it with you. As we learn above fitness is a good market in Hyderabad but you must have thought that I am already into fitness.
If you are really serious about fitness then share your knowledge with others. The best thing about a fitness center is you can get practical exposure by working as a fitness coach. Then you start a fitness center using those skills.  Want to know more, read here.
Footwear Business
Footwear is the one thing that I always buy while visiting Hyderabad. The quality of the shoes is great and the cost is really affordable. The location is an advantage for the footwear business in Hyderabad. 
Setting up a footwear business in Hyderabad will demand less knowledge, low investment but the quality of products. I assure you with good quality you can even sell high rated footwear.
The unique footwear variety that Hyderabad has also makes footwear a memorial for tourists. Every tourist but footwear in memory of this place and shows off the look afterward. (I did too)
Furniture Store
The small businesses in Hyderabad capture a big share in the industry. So furniture stores hold their own profits. There is one thing about furniture in Hyderabad, there is a royal touch to it. So you may feel attracted to furniture.
Furniture business has good scope in the long term. You can expand your business to different states. If you want to know more about a furniture store then visit the popular website; ikea.com.
Read about IKEA and get inspired because they have specific designs for each state. Check out the latest options of Hyderabad, it will help with costing and varieties.
Cooking Classes
The best option for those who are passionate about cooking can start a cooking class. This is one of the viable options surviving in Hyderabad for centuries. As food lovers in Hyderabad grasp more variety of cuisine to learn and feed their families. It is an old trend in Hyderabad.
While this business idea is a low investment option that doesn't require much more than good cooking skills. You can start from your own locality and expand eventually. Various cooking classes are existing in Hyderabad which teaches mainly Bengali food but different cuisines are lacking yet.
Daycare Center
The age of women has grown so much that almost every home in Hyderabad has both working parents. Children are left with less care where a Daycare center comes to rescue which has made the daycare industry booming in Hyderabad. You may find some competitors at the point.
Setting up a daycare center can be easy but the main thing is to have experience of handling children. You must focus on toddlers as they are mostly found in daycare centers. This is a great opportunity for a housewife with kids.
Visit here to learn more about a daycare center. 
Mirror Work Business
I guess you are confused about a mirror work business so let me tell you there are a variety of mirror work businesses. But there is one common thing for all which is the processing equipment of mirrors. You have the opportunity to start manufacturing different kinds of mirrors.
Various kinds of mirror work businesses available in Hyderabad are mirror work clothing, bangles, footwear, and much more. Mirrors are bought in different shapes and sizes. They all buy mirrors from somewhere and it makes mirror work a large industry. 
It is an ancient business that has survived for a long time with good returns.
IT Classes
The large effect of its industries has led to IT classes being built into a new sector. It has become a huge sector with good earning profits. If you want to become a teacher then IT classes are the one sector that can never be lacking.
These are not kind of coaching classes because a variety of courses are available on computers. Computer languages such as C++ and java. Well, various accounting software and other courses made it into a new industry. 
You can set up IT classes with knowledge of computers and hire efficient teachers. The main impact of a class is from its teachers.
Mover and Packers Business
This one is not only a Hyderabad business idea but also an idea that can work anywhere in India. A movers and packers company is something which is short on supple. To fulfill the supply by becoming a booming business in the market. You can go down on this road easily.
Hyderabad is not different from any other state, its people too move from one place to another. They require you and beyond that, you have an opportunity to expand nationally. One good news: there are very few movers and packers companies in Hyderabad.
Renting Business 
A renting store can be full of variety as I always say that anything you use is worth to be rented. Renting is something we do in daily lives but out of friendship or neighborhood or humanity. But what if we charge for it?
Don't you think it will be a great opportunity? But there are some things that you might want to consider. A renting business comes with hundreds of options. What should I rent? A vehicle or books or property, what? 
Here is something to help you. Read it here and start renting.
Tailoring Store
A creative mind works 24/7 and if you are one of them then I bet you can design clothes. With the clothing industry rising in Hyderabad you have millions of opportunities. How? Hyderabad still has people who can't move on to modern stuff; they want it traditional.
Well, modern clothing is already in business but we are talking about traditional clothing. Why we would put our hands in something which is already selling out good? We would do something which is demanded and that is traditional clothing.
Have I told you mirror work is found in the clothing sector too? It is a great heritage of Hyderabad. Read more.
Travel Agency
The travel guide is one thing and travel agency is another; don't confuse then with each other. Now why a travel agency? Hyderabad is a travel prone place, tourists come from each corner of the world. It is one of those businesses that attract high profits.
While a low investment is required to set up a travel agency. If I talk about modern travel agencies; they are not limited to travel bookings. You can expand as a travel blogger, travel YouTuber, hotel bookings, and much more. Learn more about travel and create a plan.
Tea Club
Tea house parties and coffee gossips are the famous gettogether at Hyderabad. Well a tea club is something that works beyond just tea. People in Hyderabad relax in the evenings at a tea club. They also order snacks and eat food.
I have myself been to a tea club that refreshes the mind and brings positivity to the body. The menu can be expanded well enough to make it more interesting. I assure you that a tea club is more preferred in Hyderabad than an unhealthy snack.
You will see a lot of working professionals after work at a tea house. Various meetings are held and also some events are held at big tea clubs.
Mini Theatre
A little movie binge is highly appreciated in Hyderabad but the thing is there are very limited theatres. One should have nearby options to enjoy. Get a center location and yourself experience the high demand.
Now, why mini theatre? One reason, it attracts more people. The second reason, it creates more profits. Also the low investment is an add on benefit.
Conclusion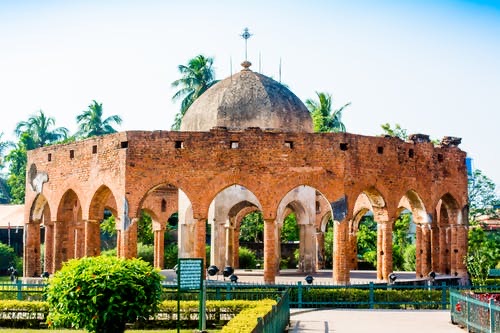 I loved Hyderabad through its core, the decency and traditional atmosphere makes it unique. You may want to learn about its culture to set up an influential business. 
Here is a tip# Follow the economy of Hyderabad that will tell you about the profitability of each business.
Don't be an outsider, think like a Hyderabadi. You will know what they want? Which business is their need? What problems will be solved with a business? 
If you are still in doubt share your query in the comments below.