Do you know India is the highest tea consuming country globally and the second-largest producer of tea in the world after China? Seeking for the profitable Tea shop business plan then you are in the right article. You can establish the tea shop as per your investment also you can consider buying a franchise for tea business. Tea is the oldest form of beverage that is consumed all around the globe. And seeking a business opportunity by opening a tea shop can be a profitable and valuable niche. Moreover gaining benefits and attracting customers by making them aware of some wholesome reasons with some healthier form of tea such as herbal and green tea. Opening a tea shop is a profitable and self-rewarding business. 
Well, this exclusive article includes a detailed guide on how to start a tea shop business in India. Additionally, it includes a business plan guide, cost, profit margin. Depending on your investment range and capability, you can install the store in any size. Also, you can consider buying a franchise.  Well everybody is aware of the fact that every time is tea time in India. And people definitely prefer tea over coffee. And it is stated that the Indian population consumes 30 cups of tea for every cup of coffee. An Indian adult on average drinks at least 2 cups of tea in a single day and some times it increases 4 to 5 per day, weird but true!
Detailed 9 step guide-Tea Shop Business plan in India
STEP 1:TEA BUSINESS OPPORTUNITIES
A tea shop business is not only perfect for unban cities but is equally profitable in rural areas as well. Truly, Tier II and Tier III cities have shown comparable demand as metro cities depending on the territory and population density.
Tea shop business plan is easy to start not only for men but women as well who are amenable to become financially independent. However, this business is solely based on hard work, direct customer interaction, and long working hours. By acknowledging the prevalence of the tea it is ensured that the tea shop business is a definite business and is a complete success if done with the accuracy and hard work.
STEP 2: TEA SHOP BUSINESS MODEL
It is essential to create an effective business modal depending upon your investment capacity. With a wider vision, you can open your tea shop in two business models. One is a small tea stall and another is a tea bar.
Well, it cannot be denied that the small tea stalls sell low-cost tea to the customers along with other snacks. And seldom these stalls do not provide even sitting arrangements. These tea shops can range the price of a per cup tea typically Rs 5 to 10. Well if you are willing to opt for these small tea shops then you can offer tea in paper cups or Khulad along with some snacks such as bread toast, omelets, noodles, etc. This low-cost model will cost you even less than 50000 cash.
Another business model involves the tea bars on the physical location that provides a safe and comfortable sitting arrangement and pleasant ambiance. Broadly, tea bars are a bit sophisticated, furnished, and air-conditioned stores. This business model sells tea at a premium price and also offer various flavors of tea along with coffee. Maximum tea shop offers ice-tea, green tea, bubbles tea, cardamom tea, and aroma tea and various multiple flavors and add on in the menu, with various other likable snacks and food items. Well, these are comfortable and not just a tea stall but invites customers to spend time or have any official meeting on a cup of tea.
The investment capital in this business model is quite moderate. There are many favorable slants that need to be focused before opening this model. Generally, the initial investment depends on the rent of the property and the infrastructure building. The initial amount required to invest is at least Rs 30 Lakh cash in hand to open a tea bar in the metro cities.
STEP 3: FRANCHISE OR OWNERSHIP
With the modern approach and development, the demand for tea bars is highly increasing. And various companies are now offering franchise business opportunities to new entrepreneurs. If you are willing to start your business with a brand name and definitely franchise is the more desirable option for you. With an established brand name, a good number of customers come that means you get the direct benefit of the brand value from the very first day. But remember you require a good investment for that after all you are going for brand value.
However, if you are willing to open the store with a small investment or you want to develop your own brand, then you must go for own business. And if you hold some previous experience in retail then go for this. But franchise would be recommended as this the safest option for you, so choose wisely.
Tea bars offer a good sitting arrangement and tranquil ambiance and they will offer different tea flavors such as
Iced Tea

Green Tea

Bubbles Tea

Cardamom Tea

Aroma Tea

Ginger Tea
Lemon Tea
Herbal Tea
STEP 4: HOW MUCH PROFIT MARGIN A TEA STALL HAS
In the outset, the essential part is to calculate the gross profit of one cup of tea you sell from your store. Well, it is clear that the above stated two different business models commit varying profit margins. Of course, you cannot expect a high-return from a low-cost model. Additionally, in your commercial plan, you need to determine the overhead cost to calculate the net profit.
Whereas in the low-cost model, you can expect a 100% entire margin from a single cup of tea. Moreover, the cost is really very low and a good amount of money can be expected with the estimation of the store ensuring sufficient footfalls.
When it comes to the tea bar business model the gross profit margin is considerably higher as compared to the low-cost model. As this model includes different types of tea, you can sale raw tea, food items, soft drinks, chocolates, and even gift items apart from normal tea from the store. But as the return is higher the pay also gets higher and overhead costs too that include rent, utilities, employee salary, ingredients, etc.
STEP 5: LOCATION
In every business location always play a crucial role in order to build a profitable tea shop business in India. Tea is a regular run in India and you can observe the tea shops and spot location for you tea shops such as the nearby commercial locations, offices, colleges, shopping centers as well as markets as they are the best places to open tea stall, just learn your easy accessibility and targeted crowd area. Just observe your targeted number of the pedestrian and the place you spot is the perfect location for this business. You can get tea lovers all around the world as people enjoy tea with their loved ones, family, or relatives.
To establish your tea bar with above-stated facilities, you necessitate at least 600 sq ft area for the tea bar, where you can prepare you pleasant and comfortable set-up with your exact sitting arrangement and good interior which is comfortable for your all customer types.
If you are willing to go for tea stall make sure that your tea stall is easily accessible and set on nearby commercial locations, colleges, shopping malls, markets, etc. Additionally, you can go for the movable van tea shop business so that you can change your location whenever you spot a business opportunity.
STEP 6: TEA SHOP BUSINESS REGISTRATION & LICENSE
Registration of Firm: The most important step is to register the company with anyone of the business entities like Proprietorship, Partnership, Pvt. Ltd. company with Registrar of Companies (ROC), Public Ltd. Co., the Limited Liability Partnership or the Co-operative Society.
GST Registration: You require GST number as it is mandatory to run Tea Shop Business; therefore, you have to apply for the GST registration
Trade License: you need to obtain a trade license from the local authorities. To obtain the Trade License. Purpose of Traded License is to ensure that no one is conducting any unethical business practices or any legal trade. You will need to obtain a Trade License and GST Registration.
Eligibility for Trade License:
Any resident of age 18 and above can apply for Trade License.

The applicant should not have any previous criminal record.

Trade License should be obtained within 30 days of the initiative of the business.

If the applicant is searching for the small, medium or large scale manufacturing unit then they have to acquire Factory Trade License.

Documents required for Trade License:

Government ID proof (Aadhar Card/voter ID / PAN Card / Driving license)Address Proof (Electricity Bill, Telephone Bill)

Memorandum of Article (In case of Company), Partnership Deed (In case of Partnership Firm).

If the Manufacturing unit is being set up in owned premises – property tax receipt/property registration details

If the Manufacturing unit is being set up in rented premises – photocopy of self-attested rent agreement or a no-objection certificate from the owner.

2 Passport size photograph of the owner.

The original copy of the Challan should be submitted along with the photocopy of other documents.
MSME/SSI Registration: MSMS registration will help you to opt for government schemes and subsidies regarding your business.
Trade Mark: Will help you to secure your tea brand name by simply registering for the trademark.
Food Safety and Standard Authority of India (FSSAI): tea stall business fall under the categories of food processing business; therefore, you must have to take the FSSAI license.
Fire license: Safety comes first and the tea stall business definitely deals with the fire equipment, therefore, you have to take the fire license for safety purposes.
STEP 7: ESTABLISH THE STORE
A small tea shop or either big but often keeps the need-based utensils and ingredients. And remember while initiating tea bar, you will need to acquire at least 600 Sq Ft of retail space including the toilet facility.
Unless you can go for the shop-in-shop option too. Well decorating the tea shop is not a big task if you decorate the inside shop area with a simple and sophisticated design. Well, it is the fact that comfort is the customer's priority so make it yours too by providing a comfortable sitting arrangement. Additionally, keep keen observation in the interior and pay attention to the detailing such as Floor, walls, colors, and lighting.
STEP 8: TEA MARKETING IDEAS
Well, this no more a secret that Indians are tea lovers, and do you know that

80 % of the houses in India are consuming tea for every day but it doesn't mean that 80% is your targeted audience.
The audience and your whole market depend upon the promotional strategy, quality, and facility you provide to your customers.
You can start targeting your audience by sharing the health benefits and make them consume your tea for once and if the quality is good and the taste is appreciable you get your customer for life.
 Well you can go for all traditional marketing strategy  such as:
Make yourself unique and irresistible as you can innovate your 

new flavor for tea

 that will become your unique identity. So people easily attract your brand and will never go for other tea.

Create your USP for example add-ons in the menu or some special or exotic flavor tea like ginger, lemon, herb and more and focus on the same, will help you strengthen your position in your marketplace, and help you train your employees, as well as provide you with a place to focus your marketing efforts.

Maintain a connection to the area and to attract more customers.

Giving away coffee samples at a few local events before opening.

Doing a small direct mail campaign that sends coupons to residents.

Calling everyone, including the media, to tell them about your plans to open the tea shop.

Creating a presence on social media. It's free advertising.

Dropping off free tea to local businesses with a flyer that promotes your opening day.

Fake it if you have to. If you get in the habit of keeping an optimistic attitude, even if it's less than genuine to start, you'll eventually teach yourself to stay upbeat.
STEP 9: MAKE ONLINE PRESENCE
At the very first you will find a lot of websites selling tea online on the internet. In this online generation, you need to have your website to attract your customers and show your availability.
You can go with a nominal investment, you can set up a 

quality website and web-hosting plan

 and start selling tea online. 

A website is the face of your working as people go through it to approach you. The website can create your brand value. Having a nice and functional website can help a lot in generating new business and potential customers will be able to reach you.

It will take your business run with the two-time speed if you do the branding on point. As branding also as the website increases your brand value. Having a website and "claiming your brand" is valuable to your business

With the change in time and mode of connectivity, getting tech-savvy is important.

Get your table booked by creating visual and email marketing. Also, take good support of free social media sites like Facebook, Twitter in spreading your tea shop offers to a bigger audience.
TOP TEA SHOP FRANCHISE TO GO FOR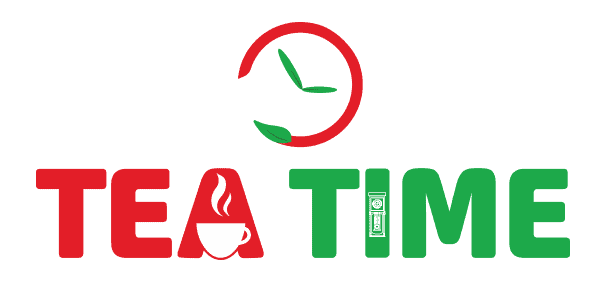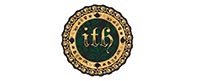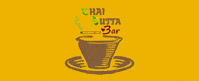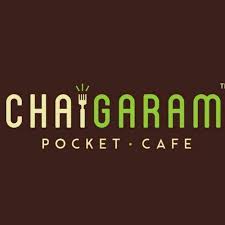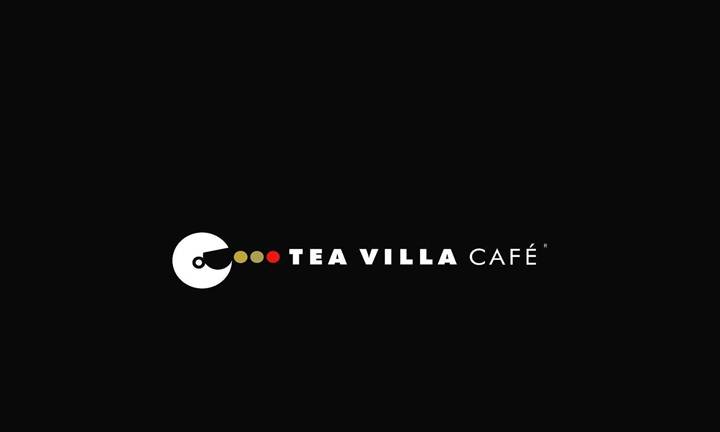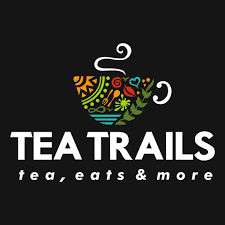 Conclusion
Owning a tea shop business in India is a very common business in India. However, it needs a lot of planning to make it a great success. Well, this exclusive article is entirely dedicated to the coffee shop business plan with high demand. This step guide is best to understand the niche and the pattern to run tea shop business. Like any other business, this business also requires a high amount of dedication smartness and hard work. And all set for profit.
I hope this article will help you to know the tea shop business plan adequately with a brief. Do let us know in the comment section how you liked this article and if you have any queries or suggestions, you can ask them by commenting below.
To read more click on to-How to Start Your Own Cafe Business In India