Computer Repair services
Today's world is fully surrounded by computer systems, laptops, and gadgets. And if there are technical gadgets there are also technical problems and here your work start.
A business plan is not just a document, your business plan should be the guide that moves your business and also your perk to attract investors. You need to have excessive knowledge with adequate information about the computer repair business before writing a business plan or you can employ an expert to dot down a business plan for your business.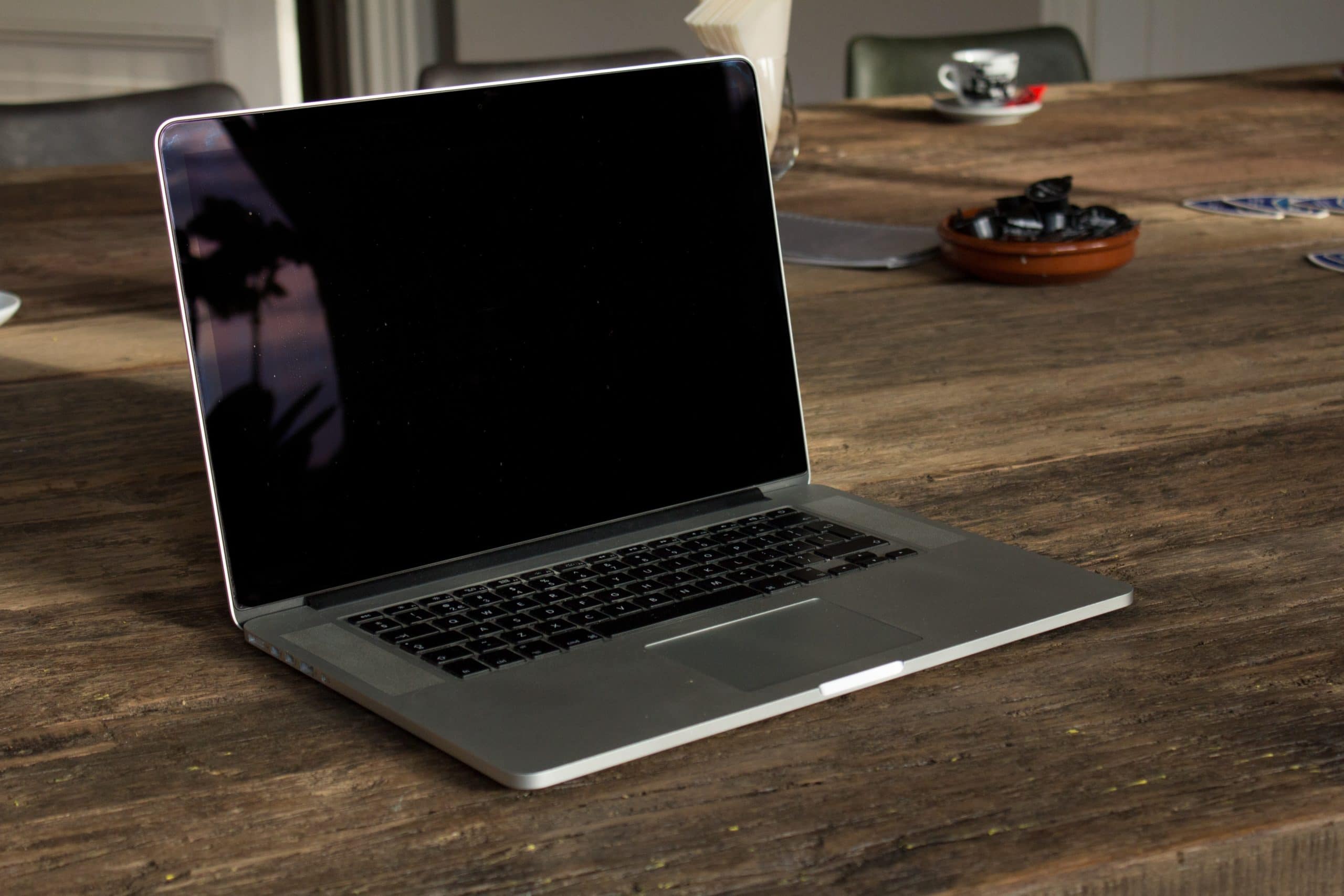 There might many duration when people call you and tell you to help them out with their system repair. Well here is the situation where you can make a lot of money while helping them.
Computer repair services includes computer and technical consulting (repairs, training, networking, and upgrade service) to local small businesses as well as home gadget users.
The major focus should be on marketing, responsiveness, quality, and creating and retaining customer relations.
The potential customers may not be satisfied with the existing options, creating an attractive niche for an innovative start-up. Small desktop users will provide the majority of the business revenue. You can also offer maintenance agreements that generate additional monthly income.
Computer Repair is an affordable, on-demand service for customers. The company majorly focuses on marketing, responsiveness, quality, and creating and retaining customer relations.
Ideas to categorize your computer repair services 
While starting your computer repair services, selecting a niche helps you to know who are your future customers so that you can target your services to their needs with precision. It takes proper lucrative research to be able to point out what exactly you want to be doing and the particular computer repair niche you want to venture into.
Here are a few points in the computer repair business you can choose from.
Virus removal
Data recovery
Computer maintenance
Networking
General hardware repair
Computer upgrading
Is the franchise beneficial? 
The only advantage of buying a franchise in this area is getting a system already in place and a franchisee to do the marketing.
Starting from scratch in this industry is much better than buying a franchise.
As it is less expensive than buying into a franchise and it also provides you a clean slate which allows you to build the business in your image without dealing with a business's previous problems or poor reputation.
Also, starting a Computer Repair business allows you to put your unique business idea into effect without being restricted by franchise rules or the preconceived notions of previous customers of a business.
Challenges you may face while computer repair business.
Choosing a computer repair forte.
Capital and financing your business
Finding costumers
Dealing with the stress of not having a steady paycheck
Managing your money, legal protection, and taxes
Create a reputation in the market
Competition in the market.
Hiring skilled employees.
Starting a Computer Repair Business – Legal Aspect
Professional Certification required to start  Computer Repair services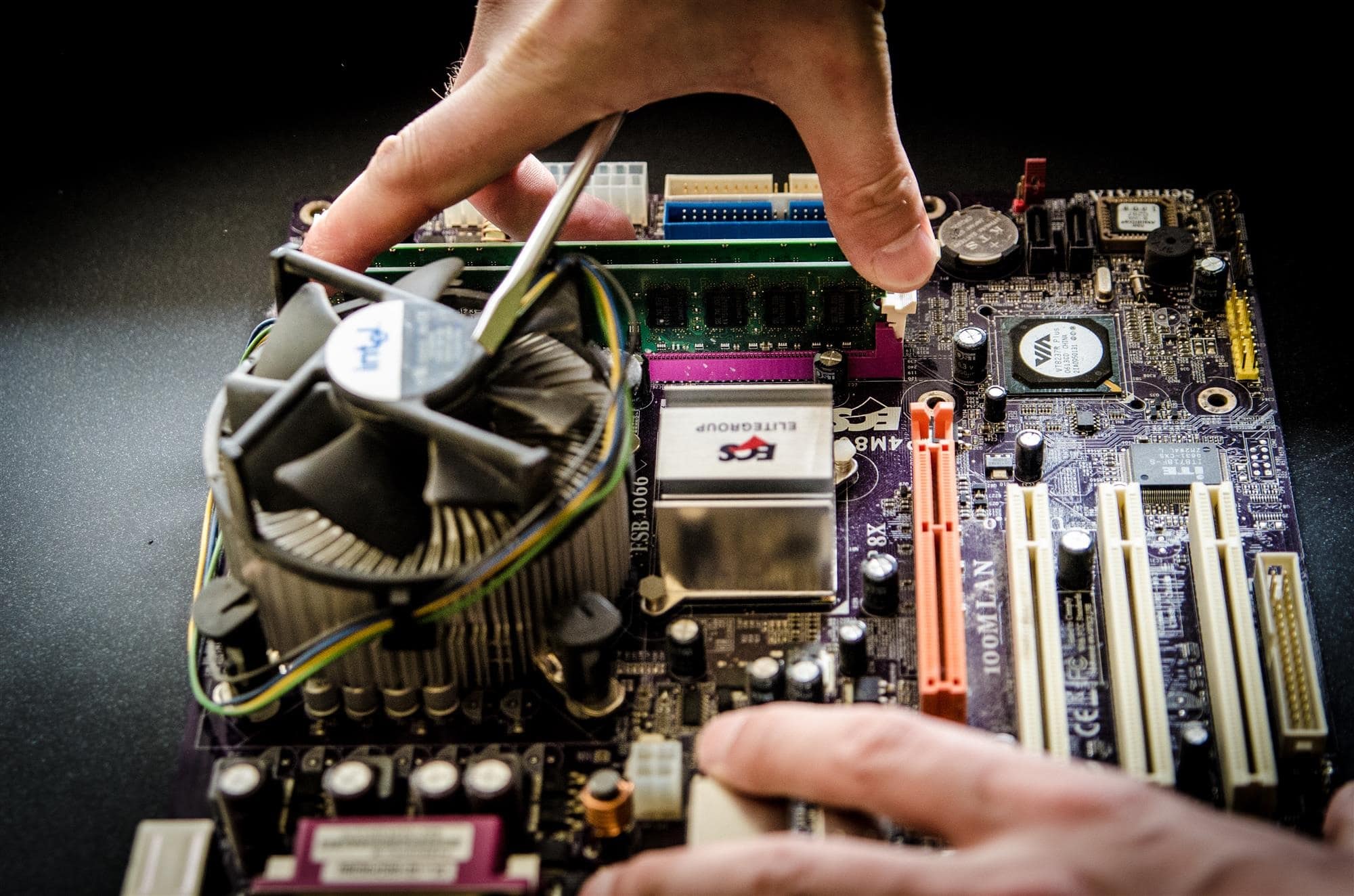 You can be a great computer technician is a great point of entry into the IT field, and computer hardware certifications will help secure your knowledge and competency in maintaining computers, mobile devices, printers and more.
Computer repairer professional certification includes
CWTS: Certified Wireless Technology Specialist
BICSI ITS Technician
CompTIA A+
ACMT: Apple Certified Macintosh Technician
CompTIA Server+
Having a professional certification shows how good and trustworthy your services are to your prospective customers.
Legal aspects to run a computer repair business.
You need to have a proper understanding of what licenses and permits you need for your computer repair business can be very confusing.
Each document requires time, energy and paperwork for you to be able to obtain the proper registrations. As an unpleasant task it can be, don't risk your business shutting down before it fully begins.
Conducting business without proper licensing is a criminal offense in some states, while others hand out hefty fines.
Here are some legal documents needed for a Computer Repair services.
Business license (Shop establishment act)
Insurance and policies
Employment agreement
The goals and missions of your business should be well summarized, analyze the market and describe your competitions, your business objectives and ways of raising funds. The business plan should be able to ascertain the projected income and Expenses of your enterprise
It is said that if it's easy it's not business. The computer repair services are a big business with enough competition and time constraints, and your lack of planning would simply mean your desire to fail.
For this research, the LLC is the best legal entity for a computer repair business. An LLC is a "pass-through" tax entity. That means that the LLC itself does not pay tax, you pay tax on the profits you receive.
Financing Computer Repair Services
Every business known to mankind needs funds and financing to be able to stand firm and grow. Well, it is a popular saying "that money attracts money" any business that lacks funding is not sustainable and cannot survive.
The turnover of the computer repair industry is over 20 billion a year and relies heavily on economic conditions. Due to the diplomat economy and fewer jobs to offer, this industry has seen a 1.5% decrease in annual growth.
Rapid advance technologies have made electronic gadgets to drop down in price making it easier for consumers to just replace other than repair their items.
The major problem faced by an entrepreneur is not choosing which business wants to do but the capital and funding for the business.
Computer repairing business is relatively early on stage of development, meaning that computers still fail on a regular and enough bases to support the repair industry.
Lack of income and money saving conditions in the economy can shift consumers' focus away from buying new computers and towards maximizing the life of their current machines, providing further advantages to the industry.
You need funds to be able to start up a computer repair business, buy tools, rent offices, and utilities, pay employees, and also build a corporate identity.
Here is a detailed description of starting a computer repair business
Web hosting around 1000 to 12000 per year based upon the hosting facilities, Business forms 1000-5000, Getting setup legally (tax, insurance, and other legal documents) around 14000/- to 100000/-,  tools 89000/-.
Here are the basic tools which are utilized for computer repair services ,usb-dsc9 usb 3.0 to sata/ide converter, arctic silver thermal paste, knipex crimping pliers, passmark pcie test card, fluke multimeter, ultra slim portable dvd writer, pocket digital multimeter usb 3.0 hub, thermal camera, insulated screwdrivers, lvd2 voltage detector, data cables, cutters, spare computer screws, magnetic pick-up tools, broken/chewed up screw remover, electric punch down tool, color led headlamp, psu tester, liquid electrical tape, anti-static wrist strap and so on.
Other expenses such as rent and utilities 15,000, business cards 500/-and Office items 3000/-, miscellaneous items around 5000/- are need to be managed.
According to a detailed feasibility study carried out for the sake of this article, the estimated amount needed to start a small venture computer repair business is 9,000. The medium venture is 56,000 and a big computer repair business at 1, 30,000.
Methods of financing a computer repair business may include
Personal savings
Crowdfunding
Bank overdrafts
Community schemes
Loans from friends and family
Small business loan
Partnership
Attract investors
Choosing a Location for your Computer Repair services
Choosing a location for your computer repair services should be one of your paramount decisions when starting the business.
The location you choose for your computer repair services has a direct effect on your operation's costs as well as your ability to serve customers (and therefore your revenues). Also, location decisions, once made, are difficult and costly to change.
Start your repair shop beside a shop that sells computer accessories. Your location can provide benefit to your business if you're around similar businesses that are already drawing the type of customers that you want.
A good location for your computer repair business should be a well-traveled street where the shop will be seen by many individuals who can easily pull into the lot and patronize your services.
Try to locate the business at that place that is secured and has long term stability. As you need not to mover your business from one place to another. This can lessen your customers as many people try to choose services which they can reach.
Starting a Computer Repair services – Technical and Manpower Details
You cannot deny that anyone planning or wanting to venture into this industry must have a keen knowledge of computer hardware and software.
You can think that's it a piece of cake by reading the manual as it makes you feel that this is really a business. But if you fail to consume continued education and training, your knowledge base may become obsolete.
Computer repair business size makes you decide the size of employees you need but always remember to hire smart. The people you hire are going to create an impression of your company with your customers, so be sure to screen candidates on more than just their tech skills and certifications.
Your employees should be driven and well-versed in both technical expertise and interpersonal skills.
The Service Process of Computer Repair services
Computer repair services is known to provide maintenance and repairing of computers and other related appliances. The duties and responsiities of a computer physician may also include building or configuring new hardware, installing and updating software packages, and creating and maintaining computer networks.
The targeted costumers in this industry are Individuals who use or need the services of a computer.
The service process of a computer repair business is based on the on-site services usually at an hourly rate; off-site services charged are given based on the level of work.
A customer can drop their product need to be repaired and can pick it up later. As a technicians you may also take back old equipment for recycling.
Marketing Ideas and Strategies for Computer Repair services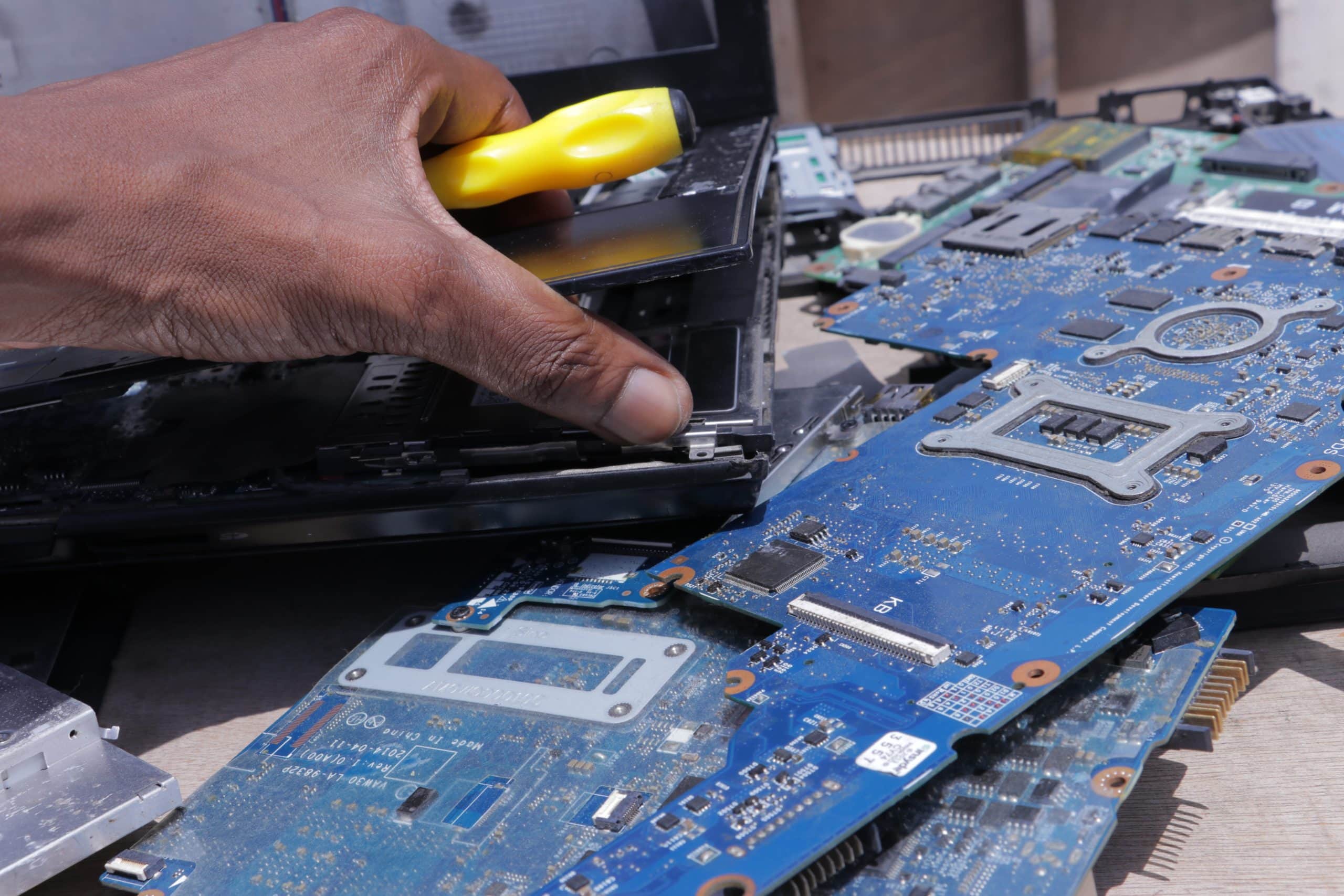 Proper marketing of your computer repair services can blow your business into great Heights. You cannot sit idle and expect your business to grow by itself, you must be efficient to expand and promote your services.
Media has become the necessary aspect of every online promotion. It is now an essential time investment for every business to make.
You can purchase ads and offers on your Facebook page and have a direct channel with your customers on Social Media. Provides you exposure as it is an essential part of the daily life of each individual.
Business profile or page and group related to your business, to keep your connections updated with your products and services on social media sites such as LinkedIn, Facebook, Instagram, Twitter, and Pinterest.
Flyers and brochures, you can promote by word of mouth also.Print flyers and brochures with attractive offers, discounts, and coupons to catch customer's attention.
Print attractive flyers and brochures. They might be considered less convincing but they can keep your name and brand in people's minds as they go around town and see you posting.
A strategic brand awareness requires a multi-faceted approach to improving brand engagement with past, current, and future customers.
Leave sticky notes in random visited places to promote your business.
You can opt for markers and chalk to advertise promotions on a sidewalk
Coupons are the best way to attract customers. As it is really hard to resist. The research suggests that four out of five buyers use coupons frequently both online and in-store.
The best part is e-coupons are not very expensive and due to this marketing customers remain loyal as they know they get benefits here. You can proive e-commerce coupon on the back of the card
Right Product Pricing in the Computer Repair services
If you fix it they will come this slogan can be followed in your services.
The main objective of every business is to earn money. You cannot tend to lose or become bankrupt.
To get proper pricing you need to understand and analyze the work you offer before charging to the customers.
Distribution Network of a computer repair services
No business is easy and making money is also not an easy task but only creativity and presence of mind can help you build your computer repair business.
It is not easy to choose a business niche and understand the requirement. No matter how buoyant and well -connected you are, the stress involved in building a business wouldn't pass you by.
Customers connecting their computer-based issues and a computer physician seeking to repair them.
Basics for Running Computer Repair services Successfully
Computers are one of the most basic needs in today's time. A firm dealing in computer repairs will succeed when planned properly. Satisfy your costumers, the more they will keep coming and in the business world.
Try to repair computers in front of your customers, not all customers are not comfortable leaving their computer at a repair shop and you'll gain customer satisfaction immediately if you do it in front of them.
Create your goodwill, which is the most important component of any business. The customer will not only call you in the future but will also refer you to others. Always remember you while passing through the street. Gather high technical knowledge before starting the business. Comment and share your views about how much helpful is this article to you?