Swiggy has gained enough popularity in the food industry in a very small span and is a well-known name now among all the big foodies. Well, as you already know Swiggy is a food ordering and delivery app. Undoubtedly one of the most utilized apps for ordering and delivering food at the doorstep. A single window for ordering from a wide range of restaurants and food hubs with the exclusive fleet of delivery personnel to pick up and deliver to the customer. But becoming a popular name in such a small span makes wonder what would be the strategies and business model Swiggy occupied?
The article below inducts the keen business model of Swiggy. This article contains each bumf you need to observe linked with the company, business model, value proposition, customer relationship, channels, key activities, and much more to bring on the table.
The first thing about Swiggy to observe with more keen interest that it does not only list out restaurants on its application but also organizes delivery partners who deliver the food within 30 minutes on-demand. Swiggy's business model is thoroughly based upon hyperlocal on-demand food delivery business operations. Swiggy has essentially utilized innovative technology and concept to link restaurants and food lovers.
Company Information
Headquartered in Bengaluru since 2014 Swiggy is the leading food app and works by filling up the gap between customers and restaurants. Swiggy emerged with the tagline-Swiggy Karo, phir jo chahe Karo!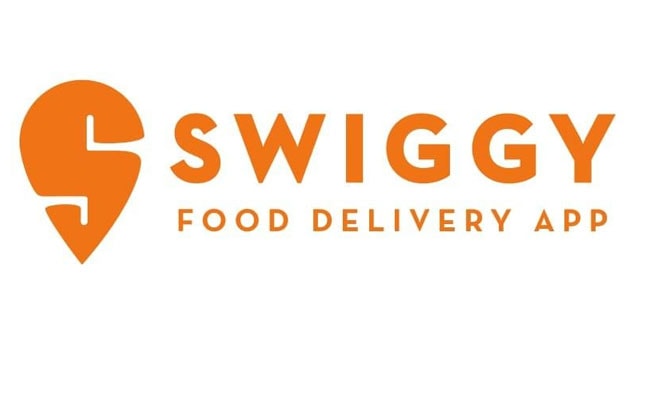 History:
The amazing idea of this food app emerged in 2014 when the originators got a realization that there is a massive gap between the food ordering and delivery space. Restaurants frequently facing manpower difficulties and their delivery personnel were also not up to the mark or well trained to generate and execute business. So Swiggy took an initiative with a team of six delivery members and embracing 25 restaurants. The idea worked as a boon and soon became a huge hit among patrons and restaurants and eateries alike. Subsequently, Swiggy started operating in 8 cities with more than 10,000 restaurants on its platform.
Founders:
Swiggy founders Shriharsha Majety and Nandan Reddy are magnificent personalities and have something about them. Entrepreneurship was always in their blood holding a strong background of entrepreneurs they always have a stubborn attitude and were inspired by other entrepreneurs like Red bus. They initially settled a logistics company known as a bundle in August in 2013, but at that stage, it wasn't able to take that position and handle a competitive market like Flipkart and eBay. But that did not bring their morale down and contemplating on filling the gap they observed that there was no other company having a similar idea "SWIGGY" with a large vision, with such a unique approach this came out as a successful business modal.
Funding:
Swiggy initiated the investments worth USD 155.5 million via six rounds of funding. Well, Swiggy got its investment by well-known partners- SAIF Partners, Harmony Partners, Naspers, Norwest Venture Partners, Bessemer Venture Partners, and Accel Partners.
Acquisitions:
Swiggy propagated connoisseur food startup '48East' in December 2017. And here is the turning point, acquisition of 48East has helped Swiggy to strengthen its service offerings and add additional capabilities as well. The deal was done to an undisclosed amount.
Major Activities Involved- Performance
Most of the generation had swiggyed and might be knowing that it operates through both the website and mobile application. The app is utilized by downtown foodies to order food online from the nearby restaurants and eateries. Searching their gourmet food by the listed restaurants, Swiggy also shows zealot menus of restaurants on its application so that can provide a huge range of variation to the all-around.
Highly great success and uprising orders have been acknowledged by local street vendors and the amazing cooks as before not being recognized as they were not getting exposure as they could not spend much on marketing.
 Once the customer gone through the menu selects the dish that needs to be ordered is stored in the cart and places the order, the one can track the order as well. The customer has the facility to get connected with the delivery boy and instruct about the address. The vital information regarding the address and location is been notified at the time of order but if a user wants to get any information related to order, it can get it.
 

Patron Division: 
The cream customers of Swiggy are the ones who order food from the nearby restaurants and eateries. So, that is solely clear that people who wish to get the food delivered on their doorstep are the Swiggy's prime customers. And with it's a recent declaration, there has been an expansion in the customer model. Now the items from groceries, electronics, pharmacies, gift shops, and flower shops can also be ordered which means the consumer base of these products are also the customers of Swiggy.
 

Value propositions:
 Two of the foremost Value propositions of Swiggy include- no minimum order policy and an adequate online payment system. The people who are fond of Swiggy and utilizing it frequently knows clearly that Swiggy has no restriction in terms of money of the order. The dishes can be ordered even below Rs. 100 and this is the chief reason for Swiggy to be surmounted up to 14 million orders per month. Swiggy has become the helping hand to each whether being a working woman living out of her hometown or students studying away from their home becomes very difficult to manage food many times but thanks to Swiggy as it takes care of all such people with no minimum order restriction as compared to other apps mainly doesn't allow to order at the minimum. As with these kinds of restrictions, people usually drop the idea of ordering food.
 Swiggy has a phenomenal online payment system. It provides you with 8 different payment methods. Payment Modes: Paytm, PhonePe, Freecharge, Mobikwik, Credit and Debit Cards, Sodexo Meal, Ticket Restaurants Meal & Zeta Food Card, LazyPay and Cash-On-Delivery. Exceptional propositions of the company also involve its fleet size-45,000 delivery personnel, 2018 and 20,000 active restaurant partners.
 

Customer Care and Relationships:

 
Swiggy gained its popularity due to its 24*7 prompt customer service. The interaction takes place through website, app and social media as well. Till now Swiggy has gathered a very vigorous relationship with the customers and a valuable market reputation so far. The reliability of Swiggy can be measured by the ratings and the people getting refunds if the user is not satisfied with the food or service.
 Connecting Sources (Channels): Android & IOS mobile apps, websites, and social media platforms are key connecting sources of Swiggy's operations.
 

Essential Resources: 
The amazing sources are restaurants and shops displayed on the application. For example, Dominos, Subway, Pizza Hut and more. Other resources include technology and delivery providers.
 

Major Essentials Of Swiggy:
Swiggys believes in establishing partnerships with restaurants, eateries and retail shops and providing them managing delivery providers for any of the job type(full-time/part-time). Swiggy strategizes and contribute to the marketing of services and acquiring customers. Management of orders is skillfully done by the Swiggy and management of technical operations is highly taken care of. Management of the payment process is also the key activity that takes place smoothly. No service is remarkable until it involves problem-solving skills, handling customer concerns is a major and most essential activity to develop it as a successful food delivery app.
Business Generating Partners:
 

Restaurants and retail shops:

The major partners of Swiggy are the restaurants, eateries and now shops which are recorded and displayed on the application. The shops willing to deliver their food at the doorstep of the customers are the key partners of Swiggy such as gourmet restaurants and eateries like Dominos, Pizza Ovenstory, McDonald's and many more. 

 Delivery providers:

 Delivery provider are the one who delivers food to the customer's doorstep. Delivery provides can work full-time as well as part-time or even they do freelancing to earn some extra bucks.
 

Cost Management Structure:
 Swiggy includes payroll expenses for workers handling designing, expansion, operations and delivery partners. 

Swiggy also provides incentives and benefits to restaurants, for instance, Swiggy provides a commission of 5%.

An estimated cost is also maintained to manage application and website development
Maintenance charges and Administrative costs are equally diversified so that even minimal issues must be resolved.
Swiggy is a brand and to maintain that brand advertising and marketing cost is also involved in the money management structure.
There are basic disputes involved in every business model such as dispute related Returns, refunds and other expenses
Money management also involves Kitchen base-like facility set up to run the business smoothly.
 

Revenue Generating Stream:
 

Profit Earning:
Every business model is highly prepared for profit earning so to understand profit need to get the knowledge of revenue model. There are numerous sources for Swiggy to earn money. According to well-known news publications economic times "The battle for the foremost position in the food delivery market, though, cost the firm profoundly, with losses rising more than 93% to Rs 397 crore from Rs 205 crore 2018, as per financial documents filed with the registrar of companies and accessed by data research platform Tofler.
 This clarifies the earning of Swiggy is Rs 1.11 for every one rupee it lost in FY18. Swiggy's losses, however, are far deeper than Zomato's Rs 106 crore in FY18." Appending to it, "While growth in operational revenue has been cosmic, the firm saw total expenses more than double to Rs 865 crore as compared to Rs 350 crore last year. The rise in expenses has come mainly on the back of the firm's increased efforts to widen its fleet, which now stands at more than 90,000 delivery executives."
Channels for the revenue stream

 
Delivery charges:

Charges for delivery are imposed when the order is below minimum order value. Delivery charges of Swiggy is a nominal amount of Rs. 20 to Rs. 40 to the customers. Charges also vary if there is any non-favorable weather condition involved.

Advertisement:

Generally Swiggy involves two types of advertisement, it allows the brand to display their banner ads on both their website and app for their remarkable publicity.

It also permits restaurants to show their listing on the top to catch the customer's attention and in return some investment from their side. Generally, the format is followed by the directory websites popularly famed as sponsorship. Swiggy imposes some rates on s restaurants to provide them with a priority and pre-eminence in the list.

Commission:

A particular amount is charged as the commission by the Swiggy from all the restaurants from which orders are placed by the customers. It accumulates 15% -25% of commission from a single order.

Affiliate:

Swiggy has encountered partnerships with captivating financial organizations like Citibank, HSBC, and ICICI Bank, Swiggy earn money by marketing their credit cards. Its extraordinary features and excellent customer service, Swiggy will soon receive an ambitious advantage over other such models and a highly expanding customer base.

Swiggy Access:

Many people are not aware of it but Swiggy has taken as an initiative of the cloud kitchen concept according to this concept it provides kitchen reservations to restaurants in a selective area where the particular restaurant's chain does not function. It is widely said that "Expecting around 25% of revenues in 2 years, Swiggy increases its cloud kitchen model to incorporate 30 restaurants onboard with 36 kitchens to four new ports.

Swiggy Super:

Like every food delivery app Swiggy also offers a membership program to its customers which involves unlimited free delivery on Rs. 99 above orders. So, if customers consent to this program, they don't need to pay swell pricing during extravagant demands and non-season duration.
The cost involves in making an app like Swiggy.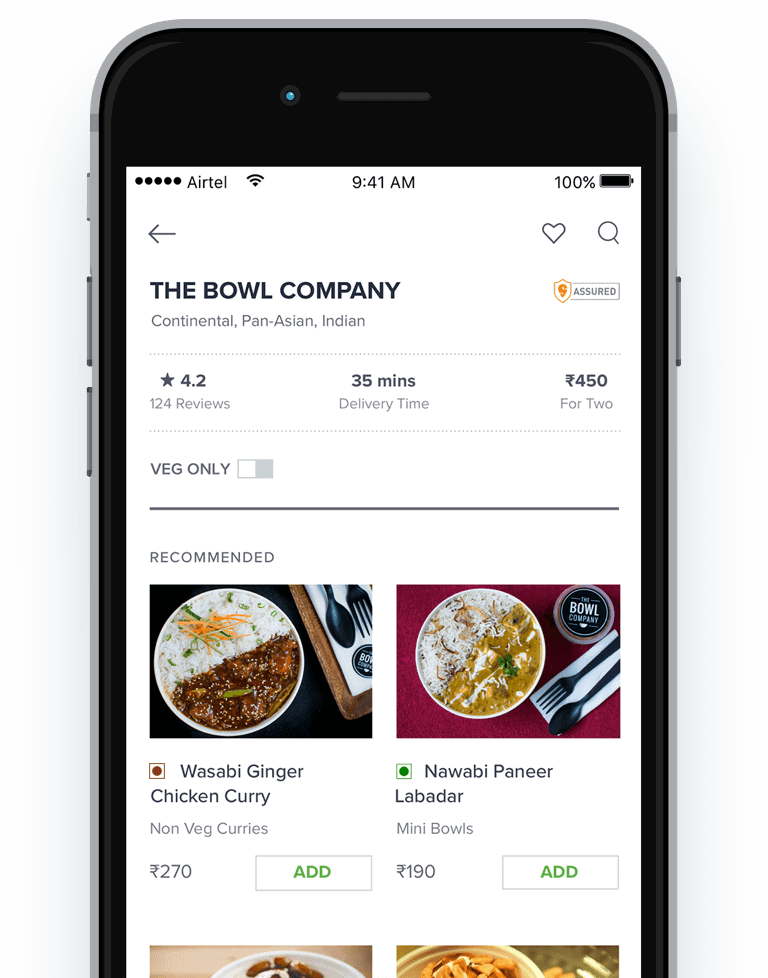 In this digital era, Mobile App Development is playing a major part in e-commerce. Doesn't matter if it is a food delivery app, banking app or shopping app or any other service app. Nowadays, for any business, it is very significant to get an app developed so that people can make their service to reach their targeted audience. 
A significant amount is utilized to embrace the functionality and features range and deviate from business to business. There are some app developing companies that offer services in the budget to their patrons. Generally, an estimated price charged ranges between $6,000-$12,000 and effective hours are invested to develop a highly efficient app that can be 600-800 hours.
Various factors determining app development cost such as App Size Cost, App Platform Cost, Data Collection Cost, App Developer Cost, UI/UX Design Cost, App Testing and Marketing Cost, etc.
 Conclusion
Swiggy is definitely the most effective and fastest developed business model that has worked as a boon for the food industry and to customers who wish to have on-time delivery pf their food. Swiggy started its operation in India signing up a few restaurants in Koramangala, Bengaluru. Soon it gained its popularity when the first team of Hunger Saviors came into action to deliver food to their customers within 40 minutes and with a short span, Swiggy raised its first series of funding and launched the app in May of 2015. 
If you have any queries or suggestions concerning with article do not hesitate to comment below and also do not forget to mention in the comment box regarding what is the latest feature of the Swiggy app you like the most?