Vestige is one of the most flourishing Multi-level Marketing company in India and also holds a good position in the international market. Stepping ahead with the vision to help people live a life of economic independence on their terms and also grow to a global scale and become a benchmark in direct selling. 
Vestige is the company who believes in world-class service levels to all the customers and not only that but promises a great future ahead to each associated with a business plan and is also known as Myvestige. 
It signifies that Vestige business plan is very demanding, let's understand the most prominent business plan of Vestige Marketing Pvt. Ltd. with keen observation and detailing.
COMPANY INFORMATION:
Vestige Marketing Pvt. Ltd established in 2004, is a leading path toward being the direct selling company dealing in world-class wellness products. The growth of Vestige is constant with the phenomenal rate. With the constant growth rate in itself boasts about the quality of the products. The marketing plan and management are able to deliver such a rewarding and sustainable system.
Vestige product range and introduction of innovative products every year is the main reason for the expansion of the company. Invented at state-of-the-art manufacturing facilities, which include GMP and Halal certified Vestige is one of the trusted brands. Holding over 2500+ sales terminals pan India online and offline bot, various international offices, and several distributor centers, Vestige has been strengthening a comprehensive network of distributors, which is constant every year.
COMPANY PROFILE
Company Name- Vestige Marketing Pvt. Ltd
Established On- 02-06-2004
Directors- Gautam Bali, Kanwar Bir Singh, Deepak Sood
Company Identify Number- U51909DL2004PTC126738
Certification- ISO 9001-2015 certified company
Head Office- A-89, Okhla Industrial, Area Phase-II New Delhi DL 110020 IN
Product Range- Health Care, Agriculture, Personal Care, Home Appliance
Here is the amazing Vestige Business Plan explained skillfully.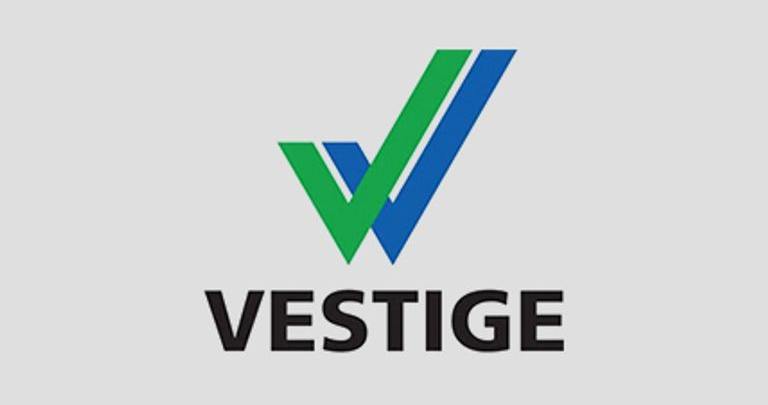 BUSINESS PLAN
Vestige's business plan is one of the most influential MLM Company plans. Any individual from any caste, gender, creed, color, religious background or qualification can be part of this business plan. Though qualification is not a big concern in Vestige business plan but efficiency in some great skills like recruitment, business, leadership or communication can raise the bar high.
How to start Vestige Business?
Vestige can only be joined by visiting the nearest branch as they do not offer any online services. The process to become downline- If you are aged enough to work and willing to join vestige then contact to the existing vestige direct sellers. Which can be done by using their Sponsor ID and will be joined as a networking downline. Vestige has no joining fees but products need to be purchased a minimum of 30 PV which means around 1000 rupees. 
Documents Required- 
Legal Identity Proof,

Bank account details to receive payment
Recommendation– Try to join trustable upline to get proper guidance and believes in teamwork.
EARNING FROM VESTIGE:
Product Purchasing:
Purchasing a product from Vestige can also become an earning source. Vestige Marketing Plan is designed in such a way that it provides an equal business opportunity for all those who get associated with Vestige. 
Direct sellers get products at a lower price than MRP known as distributor price. On each purchase direct seller get Point Volume and Business Volume, they get accumulated an a separate earning is calculated. So the simple calculation involves the profit margin between and distributor price and MRP.
Earning by recruitment:
Every MLM company involves a recruitment modal and is a great source of income.
Process- Direct sellers need to recruit new direct sellers. The modal includes creating a large network of the downline and the market begins. A chain needs to be created, as MLM never provide earning on only recruiting, direct sellers earn when downlines purchase any products. 
TYPES OF INCOME IN VESTIGE:
Savings on Consumption (Retail Profit) (10-20%)-

Income process 1 of Vestige Business Plan
Vestige proposes a discount up to 20% on MRP on most of the products to its distributor. Thus, joining Vestige Business as a distributor will save this amount as the difference between MRP and Distributor Price. If products are purchased for self-consumption, then 20% on MRP can be saved. Further, a chain can be made to take it forward as purchase on Distributor Price (DP) and selling at MRP apart from saving profit-earning can be done up to 20%.
For Example:– If the MRP of the product is Rs. 200, and Distributor Price is Rs. 180/-, then the Saving/Retail Profit=MRP (Rs. 200)-Distributor Price (Rs. 180) = Rs. 20
Accumulative Performance Bonus (5-20%):

Income process 2 of Vestige Business Plan
Vestige offers 5-20% Performance Bonus on Self Purchase and 0-15% Performance Bonus on Team Purchase directly to the Bank Account. A distributor needs to qualify to get the performance bonuses and the bonuses are calculated based on level qualified. Vestige is known to be a very gratifying reward performance bonus provider, which are amongst the most beneficial in the business of direct selling. To qualify for a performance bonus, the level of Point Value (PV) has to be accumulated and earned accordingly.
A performance bonus for a month can be earned by distributors by doing personal purchase (at distributor price) of the subsequent value in the month:
 Distributors earning up to 17% payout – 20 PV

 Distributors earning 20% payout – 40 PV
By chance a distributor is not able to make a personal purchase, the bonus earned in that month can be carried forward and is released in the next month when the distributor makes the required personal purchase and make relevant PV.
Fast Start 8%
If a GPV of 282 is done by distributors in a single month before reaching 8% level then they are granted a special increment and the level of 8%. If a qualifying distributor holding any downline also the one is qualifying for Fast Start 8%, in that case, the upline distributor has to manage personal PV of 282 from other lines.
Director Bonus (14%): Income process 3 of Vestige Business Plan
 14% of the Company's monthly PV as Director Bonus (DB) is allocated by Vestige. Calculated by a "Point Sharing System" based on the Director Bonus points gained by the qualifiers. DB Point value diversifies each period and is counted monthly by the following formula:
Director Bonus(in Rs) = Director Bonus Point Value x Points x 18

DB Point Value is 14% of the Company's monthly PV/Total DB points collected= DB point value

 (Personal Group Point Value) PGPV x Fixed %

Fixed % decreases from top to down in Downline
Fast Start Bronze Director
On achieving 7,501 PV in a single business month, gets qualified as a Fast Start Bronze Director. This entitled to a 20% performance bonus and Director bonus.
Bronze Director

Silver Director

Gold Star Director

Diamond Director

Crown Director

Double Crown Director

Universal Crown Director

Double Universal Crown Director
Leadership Overriding Bonus (15%):

Income process 4 of Vestige Business Plan
Leadership overriding bonus (LOB) is obligatory to Silver Directors and superior. The percentage of Leadership overriding bonus rely on the position. To qualify for Leadership overriding bonus all qualifiers need to have a personal purchase of 40 PV and 5,625 GPV apart from the personal purchase of 40 PV. 5,625 GPV has to come from a single downline group. If the Director downline does not hold GPV of 5,625 then GPV of qualified/ unqualified directors is rolled up till 5,625 GPV is achieved. LOB is also based on the point value system and the value of the point is defined according to the formula.
Vestige leadership bonus: A "minimum guarantee" of at least 5,625 PV is mentioned. In case the PGPV is not 5,625 the difference is rolled up to the next qualified Director from the points collected.
 Travel Fund (3%):

Income process 5 of Vestige Business Plan
Vestige provides a Travel Fund (TF) to Silver Directors and higher. The TF allots 3% of the company's monthly total PV and is calculated by a "Point sharing System" based on the Travel Fund points obtained by the qualifiers.
TF value per point will vary each month and is computed monthly as per the formula mentioned: 3% of the total Company's monthly PV/ Total Travel Fund points collected = TF Point Value
It is also based upon the Director Bonus qualifications and is paid out according to the same level.
Pre-requisites:- The travel fund plays its role when travel trips are announced by the company.
 Car Fund (5%):

Income process 6 of Vestige Business Plan
 Car Fund (CF) to Star Directors and above is allocated by Vestige. The CF manages to provide 5% of the company's monthly total PV and is calculated by a "Point sharing System" relies on the Car Fund points obtained by the qualifiers.
CF value per point varies each month and is estimated monthly as per the formula mentioned:-5% of the total Company's monthly PV/ Total CF points collected= CF Point Value
Note- Based simultaneously the Director Bonus qualifications and is paid out to the same level accordingly.
Car Fund Profit Sharing Qualification:
Qualifications:
Must have monthly personal purchase of 40 PV

Must have three qualified Director* groups (Bronze Director & above) directly or indirectly under him/ her

Needs to maintain minimum Star Director status for three consecutive months

To enjoy CF from fourth month onwards
Note- Must have PGPV of 2001 PV, this will be excluding the business volume of the 20% downlines.
Eligibility for Car Funds
A Distributor qualifying for the Car Fund needs to purchase a car after getting approval from the company.

The Car Fund can also be utilized as Business Development once got approval from the Company.

The maximum you can earn in CF Rs is 60,000 per month.
The perk of Car Fund:- Once qualified for the Car Fund, the distributor can enjoy the Car Fund continuously till the time of Silver Director qualification arise.
House Fund (3%):

Income process 7 of Vestige Business Plan
Vestige allocates a munificent House Fund (HF) to Crown Directors and Higher. The HF provides 3% of the company's total PV and is calculated by a "Point Sharing System" that relies on the House Fund points obtained by the corresponding qualifiers.
HF value per point diversifies each month and is calculated monthly as per the formula mentioned:- 3% of the total Company's monthly PV/ Total HF points collected = HF Point Value
Note- Highly based on the Director Bonus qualifications and compensated to the same level accordingly.
Eligibility FOR HOUSE FUND PROFIT SHARING
 Needs to have six qualified Director* groups (Bronze Director & above) directly/ indirectly under the distributor

Needs to maintain minimum Crown Director status for three sequential months

To endure HF from the fourth month onwards based on Director Bonus points system reckoning
The perk of House Fund
Earnings of The house fund is released by the Company in the subsequent month along with the Bonus Cheque.

The maximum amount that can be earned in HF is Rs. 80,000 per month.
The benefit of House Fund
Once qualified for the House Fund, the distributor can enjoy the House Fund continuously until the time of qualification arises as a Silver Director.
VESTIGE HISTORY
Vestige is a leading company with seasoned management professionals known as the pioneers of direct selling rebellion in India. This delusory management trio, with its brilliance and excellence, is inspiring Vestige globally to achieve novel milestones of success and help people to spread the wealth and wellness throughout the world. In the beginning, Vestige dealt into few products but now Vestige has a diverse range of products including personal care, health care, agriculture and more.
GAUTAM BALI- MANAGING DIRECTOR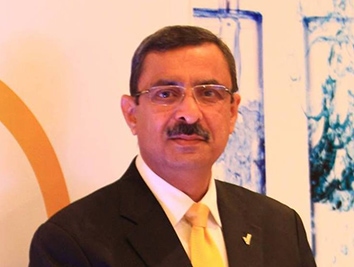 Gautam Bali has played the main key roles in various direct selling companies as CEO and advisor for decades. Mr. Bali set the foundation of Vestige, which is successfully led by him as a helmsman with his exceptional domain expertise and business insight. Under his visionary leadership Vestige is arising at a unique rate every year and not only that Mr. Bali is well known for his motivational speech.
KANWAR BIR SINGH- DIRECTOR
 Holding rich experience in managing IT solutions for the direct selling industry for years Mr. Singh is an ultimate leader of Vestige. Kanwar Bir Singh is conducive to blending made-to-measure information technology solutions with the complicated business processes and in bearing forth great transmutations through digital empowerment.
DEEPAK SOOD- DIRECTOR
Deepak Sood leads a team of outstanding sales, marketing, and operations professionals. Besides a renowned motivator, he also played key roles in various direct selling companies. His flexible leadership skills are the main key for Vestige continuously being the leading brand and bringing new practices on board and are training thousands of people every year. His specially crafted training programs for direct selling professionals are worth visiting.
Elite Benefits of Vestige Business Plan
Zero Investment:

 Joining Vestige Business is FREE.

Time Freedom:

 Vestige provides with the time freedom to do business. Growth and development by Vestige Business by working at a convenient time.

Family Security:

 Once the team is built, the money will be deposited in the account. Unfortunately, if any mishap, the nominee will continue to get the money.
Conclusion
 With the belives in empowering its members and motto of spreading Wellth, denotes spreading wealth through wellness, Vestige has maintained to enhance the lives of everyone who is a member of the company and the one who believes in its products. Moreover, Vestige provides rewarding bonuses for the efforts invested in the business. The Vestige Business Plan is a cumulative plan where there is no drop from the level of achievement and keeps on rising higher levels, which includes earlier efforts and achievements are always counted in the bonus calculations.
Any query and suggestion regarding this article are highly appreciated and also do not forget to comment you approach towards Vestige Business Plan.