Branding, the big B word calls for fear in the minds of upcoming entrepreneurs. Hey! You don't need to worry halfmba.com is here for you. We have summarised the top 40 office branding ideas in the simplest possible way. Also after reading the article comment below and tell me, are you still scared of branding?
This is a sure shot guide that will lead you to the way of success provided you use it with some thinking. Just one last thing I want to tell you is office branding ideas are not limited to offices. Can't you create a brand outside the office? After bursting this myth, We are moving on to the top office branding ideas. Get ready to have a new story for your business.
1 Consistency
Have you ever really given a thought to branding? If yes, then I bet it was not enough. You may be working on office branding ideas or just wanted to start. But guys have you ever thought that branding may never end? Just give it a thought.
All those beginners out there never know that what they are thinking to finish within weeks will be a continuous process for business survival. I think I made my point clear and now you know how consistency is a core concept for branding.
This is just a start, take your steps slowly because now you will be learning much more. 
2 What is the Story of Your Brand?
The next biggest thing that you need to think about even before preparing a branding plan; is about the background story of your brand. A quick example, we all know about Uber but where the idea came from. One night when Travis Kalanick and Garrett Camp got stuck without transport. The discovery was made.
Every idea has its source, it is up to you how you frame it and then present it to your customers. Why will the brand story always be the most important factor? It helps your customers to really connect and let them know that yes, I do need this brand forever.
3 Identity of the Brand
What does a customer learn about from your office space? The answer is identity if your brand. There are some things that we can not speak but our action does. You can easily get your mind on the space of your office. It will speak to your customers about the morals and culture you follow.
But what is brand identity? How do I present it? Still confused, right? Here is an example, you love to motivate your employees and give them a happy environment but how will your customers be aware of it? Get a team picture wall at the doorstep of your office. Within seconds your customers will come to know about the real importance of your employees.
4 Bring Different Experience to Customers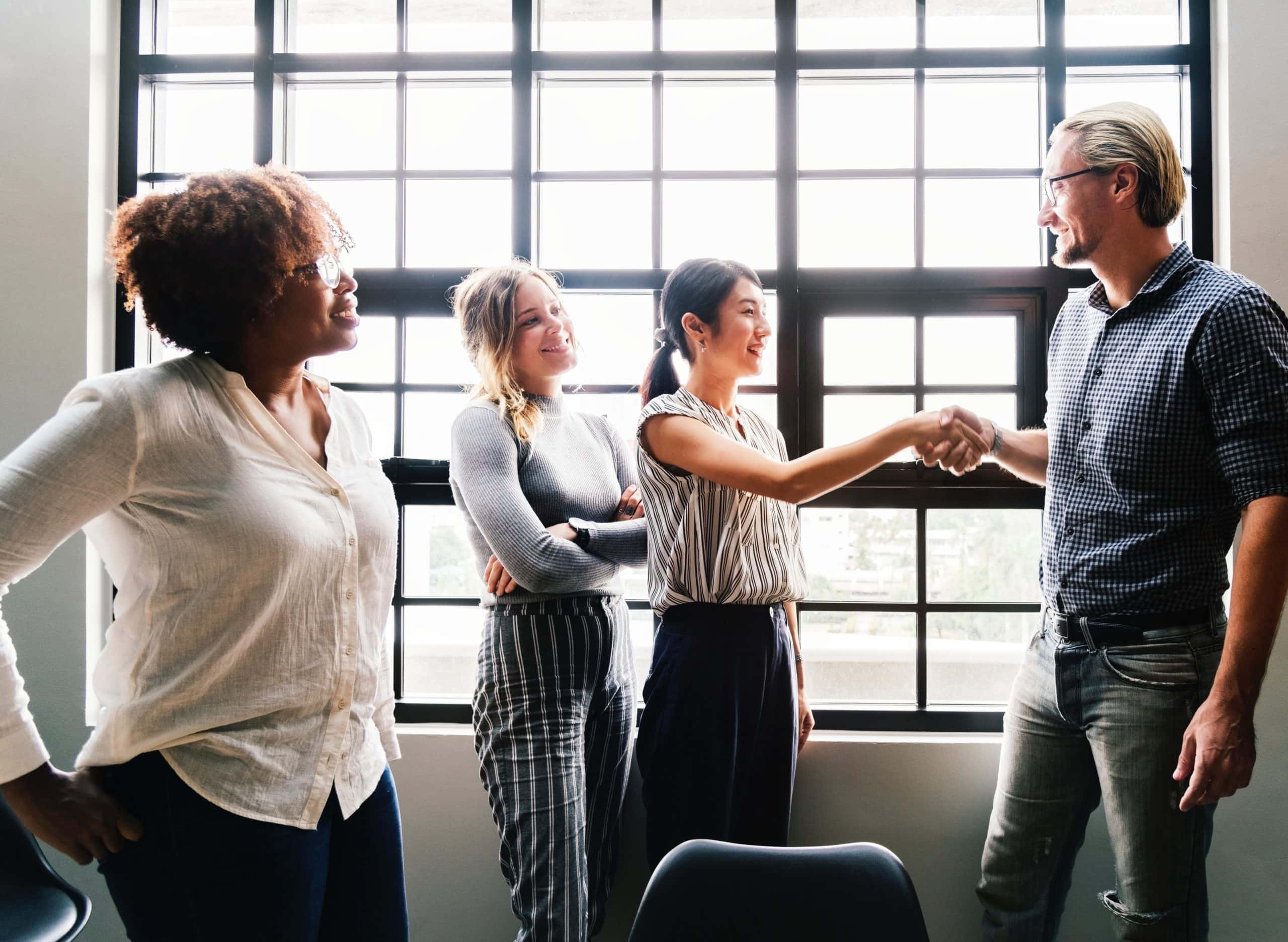 If you are one of those companies where customers get that same boring experience then you better change it. What you provide to your customers is not only the quality products? Don't satisfy yourself that quality products will grow your sales forever. You need to give extra for earning extra.
How do you start as a company? Get your focus towards the needs of customers, relate your company, and get solutions to these. It will help customers to be motivated towards the helping side of your brand. Just like Netflix did it bit by understanding the need of watching shows on the phone.
5 Is Your Office Positioning Unique?
The display of your company holds great importance. Have you ever thought about why customers enter later but watch the outer side of your company first? Imagine a designing company, their ideas are presented through the designs on the walls.
You need to position the ideas with respect to the first look of customers. You already know where your customer will look at first and this is the most lovely part of your company. It should show how your products and services affect.
6 Personalization 
A personal touch is a differentiator from all those brands that are your competition. You need to show your personality in front of customers through branding. It is easily done by a creative thinker. Maybe you complete the branding process through someone but final touches are on you.
It affects the overall image of the company. Also, it helps to connect the customers through the creator as you cant communicate directly with customers. But your branding will bridge the gap. You can let your customers know how you feel about the products and company.
7 Highlighting Needs of Customers in Branding
Branding of the company is a mixture of all, not you not me but us. It is a kind of strategy where your customers think that you want to go ahead with them. This is a crucial part where you attract most customers.
If I ask you to come with me and I will solve your problem, will you be ready? Maybe not, but if I ask you to come with me and we will solve this problem together then there is a better chance to support the cause.
8 Don't Forget the Power of an Email
Email marketing is a kind of traditional marketing method. But the evolution of industry makes us think that what is the need? Let me get it straight, you may not check your text messages every day but you will definitely check your mails.
If your answer was yes, then I made my point. Now here is a thought, did you ever think of branding through emails? If yes then you are halfway there. But now also you need to stick to some basic rules such as being short and simple. That's the one I made for myself.
9 Bring a Change
Innovation is the cause of breaking myths. If you want to set a place of your company in the market then change. What to change? Did you just think that? Hope so. There is a lock that you need to open and if you open that lock, you have the key to the huge profits.
The lock is the upcoming revolution that you need to predict and once you do that. Your work is enough to achieve your goals. Come up with new things and ideas so that old tradition that cause a delay is broken. 
10 Get Your Space Utilised The Most
The main aspect of office branding ideas starts when you begin organizing. You may showcase a better picture of the company but don't forget that the proper utilization of the space is a must. It may happen that you are overly utilizing somewhere and underutilizing the other.
If that happens then your branding fails to its purpose. Check out each and every area to its corners. Once you get a picture in your mind then work on it. Prepare a blueprint to never miss out on minor details. Now the important part is you use each corner effectively and balance all sides.
11 First Impressions of Your Company
What do you get to see first in your company? It can be a wall or hoarding or anything depends upon the kind of office. But it really matters how it is depicted. Some companies are really minimalistic and if you think that's a bad taste. You got it wrong.
Times have changed and millennials do love minimalism so here goes why that company is focused on minimal. It is maybe because it has large millennial based consumers. You need to find your meeting point and work on that.
Branding comes with a message when your customer reads the quotes or punchline or slogans or anything that is given through your company; it depicts a message. If you want to communicate the right message then you must prepare for that.
There is an example on top of my mind, Dairy Milk. What message does it give? Sweetness or milky or what? I will say it says sweets for any time. That's how you grab the whole market but without losing its basic message. It is really easy if you are someone who is using the product.
13 Do You Have a Relaxing Station?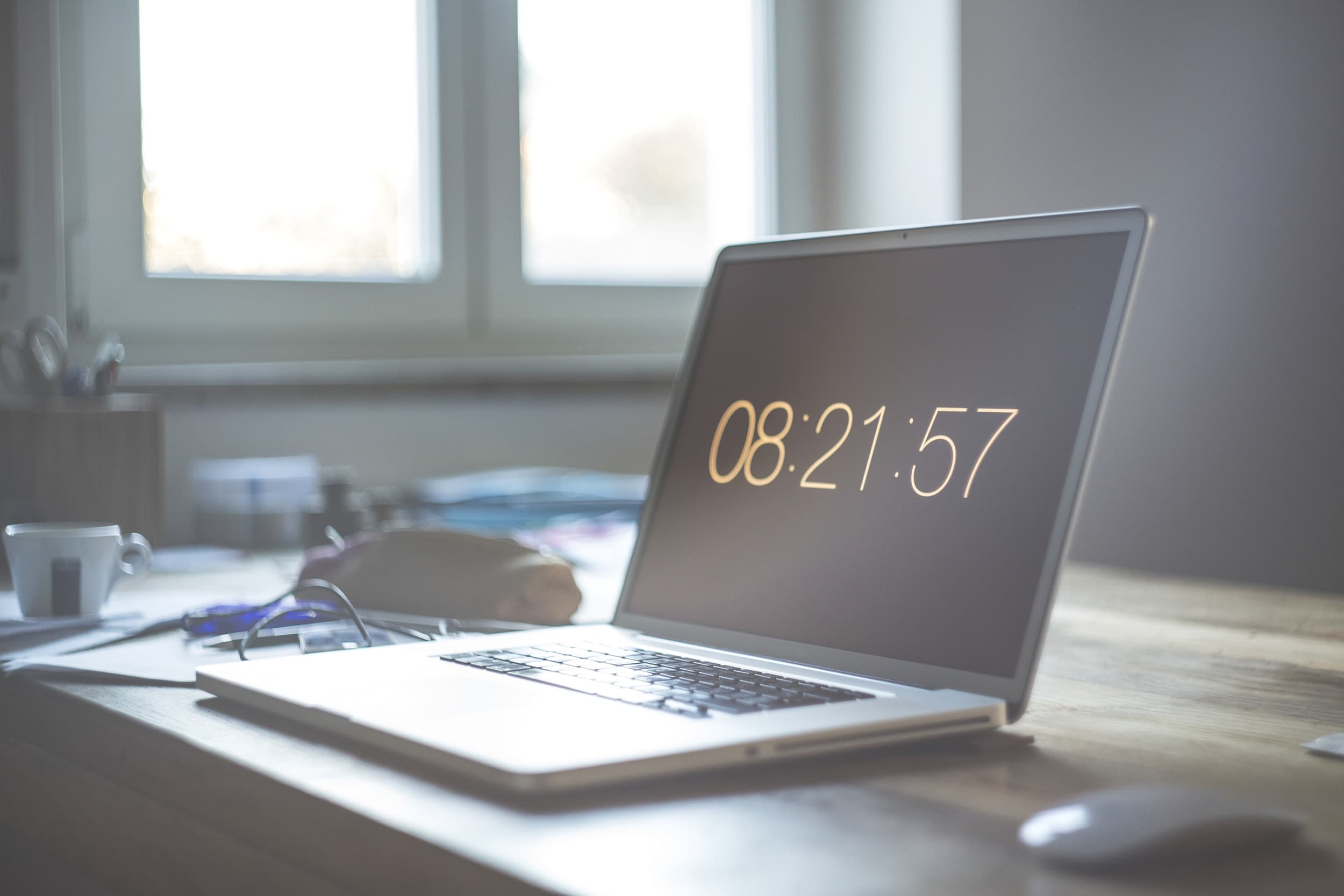 This is one thing I would like to suggest at my company. We all get stressed from the targets and we really need to smile for a while. If you provide that area to employees then you never know how targets are fulfilled even before the time schedule.
This kind of space is even given at our home, you may have your personal corner where you think (like really poetic). Once you are out of that zone then your mind forgets all the stress. I know coming back from a relaxing station is tough but the targets will eventually call the employees.
14 Get a Hold at Ideas
It happened to me as I am a writer, I just thought of a poetic line and even wanted to write that down but it slipped my mind. It happens to all of us. Walking in the office talking to our colleagues and immediately an idea strikes but if we don't pay attention it slips.
That's why some companies place whiteboards in between the walking area. If you just thought of something that people will laugh at or an impossible thing, write it down. Maybe someone else can do it. Ideas are the sole reason for which a company works.
15 Take a Look at the Virtual and Personal Image of Your Employees 
Branding as mentioned above is not limited to the company or a period of time, it goes on and on. Right now I showcase my goals. The other day I will showcase my new goals that are how branding works. Demand changes over time and the way of branding too but it never stops.
As there is no time period for branding also there is no reach to branding. It means you have unlimited access. You will even need to explore the images of employees and if that helps then showcase their image as a brand. It also motivates them. You have ever heard a coaching center telling our faculties have cleared this big exam with these big percentiles. That's how they use it.
16 Do You Feel a Sense of Home?
An employee works more efficiently at home. Have you ever thought about why? It's because they feel better and comfortable. Branding is a technique that creates a comfortable environment in an office so that your employees will feel like home.
One such example is giving employees their own coffee mugs with their initials at the coffee station. They get motivated and you bring a happy environment to the office. Various other things can be done if you want to know more then comment below.
17 Use Signs Strategy
I got confused when I looked at a brand name written on a small board at the upright corner. But after a good laugh with my friend I came to know it is the signage strategy. By this time I have used the brand name hundreds of times and remembered it by heart.
That's when I realized how this strategy tricked my brain real quick that I did not even get a chance to think. Well, there are other methods but you can google them easily so why waste your time here and let us move on to other office branding ideas.
18 No Need to be Gaudy
Yeah, this one is really for Indian companies. We want to look the best but the minimalist culture brought by millennials has changed the myths. Now the flashy lights and bright interior won't work at your customers. It just shows how much show off you want.
If you balance out the real thing with the presentable decor then you can come up with some good ideas. No need to stress hard on avoiding everything but create some balance. Have a taste? Want some help! Hire a good interior designer or a branding expert. Also, you can get advice anytime just a comment away.
19 Involve Those Who are Going to Get Affected?
Quick question, who is going to get affected with your office branding ideas? You or employees or customers or maybe someone else. I think all of them. Whoever has a relationship with your company gets easily affected. Now you may want to ask them.
But I think asking them is not enough, get them involved in the process so that a better mixture can come out of it. As an example, you would like a picture of your employee with his achievements but your employee may choose a family picture. So you need to honor their choices and work with them.
20 Evolve and Engage
It is seen in various companies that they organize a bundle of events, charity shows, fundraisers, and various other things. While being at the various events you learn a lot, but don't keep it to yourself, share your learnings with others. How we grow helps us understand each other more.
The second part is engaging your employees in these events and this way you are creating a brand. You are showing an engaging technique and your employees also develop interpersonal relationships. 
21 So-Called But True, Centre Positioned Products
The center limelight always goes to the products of your company. You may find it the same old technique or the already done task but that's just what you got to do. This emphasizes the real value of the product and customers can also understand why your product is valued more.
There are also some things that are needed to be taken care of while position comes into mind such as various showpieces, plants, and others. If you are not conscious about these then you may easily lose its worth. It is crucial to give importance while focusing on office branding ideas.
22 Are Your Clients and Staff Sharing the Same Area?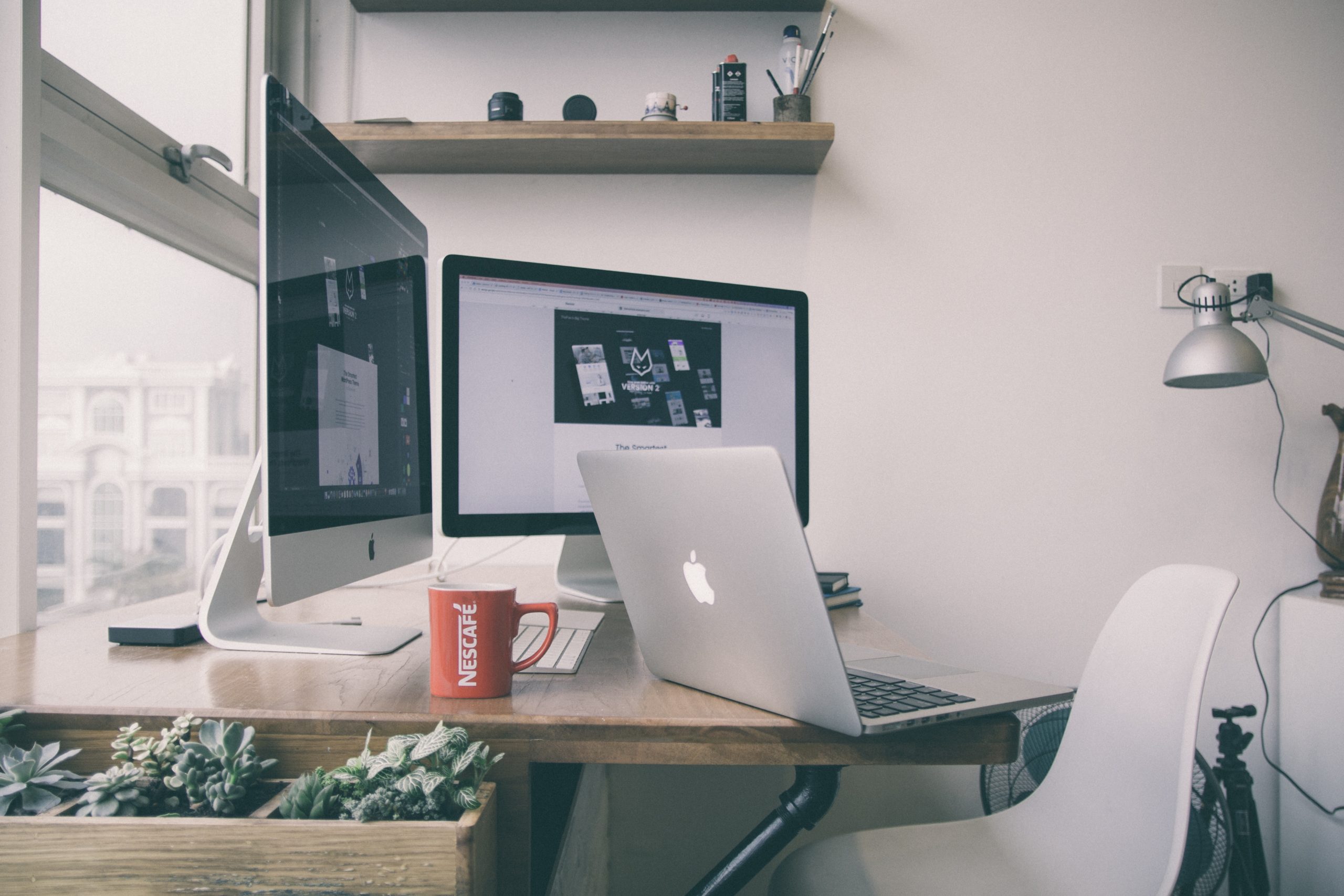 Yes, we mentioned that the office area should be used the most and utilized as much as you can but it doesn't mean that you compromise on the quality. When you keep the staff and clients are the same, you don't give importance to any of them.
Have you ever seen that a manager is directly communicating with clients? That can never happen unless of course required. Some rules were laid way back and they should be followed till now. Also, one more reason lays behind this is the hierarchy can not be maintained. Be sure to never avoid the criteria.
23 Use Color Codes to Decode Your Clients
If you don't know about different feelings that each color depicts then do learn. It may help you in the near future as to which color could be better used in which place. Colour coding techniques are well proven and give beneficial results to the company.
When a customer enters and he finds soothing colors then automatically his brain starts to settle down. He can easily agree to. Your terms and well you can't say that this is not in your favor. The other factor behind the color-coding criteria is you to get stress free by looking at the colors. Colors affect our mood and propensity to react.
24 Internet Displays
This one thing is what I am obsessed with nowadays. You may find it at the top companies. Internet displays are a real form of modern hoardings that are the best thing created ever. You can change the display anytime you want. When you see it you immediately get surprised, especially looking for the first time.
I hope that's what you want when your customer enters the office. Also, one more reason why I loved it is there was no specific stuff made for branding an indoor office area. Well, internet displays have fulfilled this gap. If you are thinking that decor is one such indoor branding stuff then no it doesn't relate to the business. While internet displays totally get the limelight.
25 Connect With Your Surroundings
Wherever your offices reside there are a lot of communities that get affected in your surroundings. You need to take care of these people too. It is well said that cleaning starts from our home and similarly helping starts from our surroundings. If you understand what I mean then you would have already given a thought to helping those needed.
Are you questioning now? How does it help our branding? Yes, it does because halfmba.com has thought it through. When you help the needy then automatically an event gets generated and this is a social responsibility. It is even supported by the government and enhances your brand image. 
26 What Do You Appeal Visually?
Well, this point sounds really confusing; right? No, it is a straightforward one. What do you appeal to visually? I mean you have hoardings of your business, walls painted with quotes, email messages, or any other kind of written appeal. These all are visual appeals.
Now the point is, are your customers really understanding what you appeal visually? Does your appeal reach them? This is where branding comes. You generate your messages through your brand such as the office walls with the whole story of your employees. Yes, that is an idea that you can use. It is branding on office walls and you get to appeal whatever you want.
27 Rugs
Rugs? Seriously, yes I meant rugs that we use at our homes and various other places. Now here we need some high-quality material rugs to place in our office. How does it help? The same question you may ask after every plant. 
Do you remember how we mentioned above separating different areas of work? What happens to those who don't have a huge space? Rugs come to the rescue because even large halls can be separated by putting one good rug in between. If you don't agree then try it once.
28 Make a Home for Books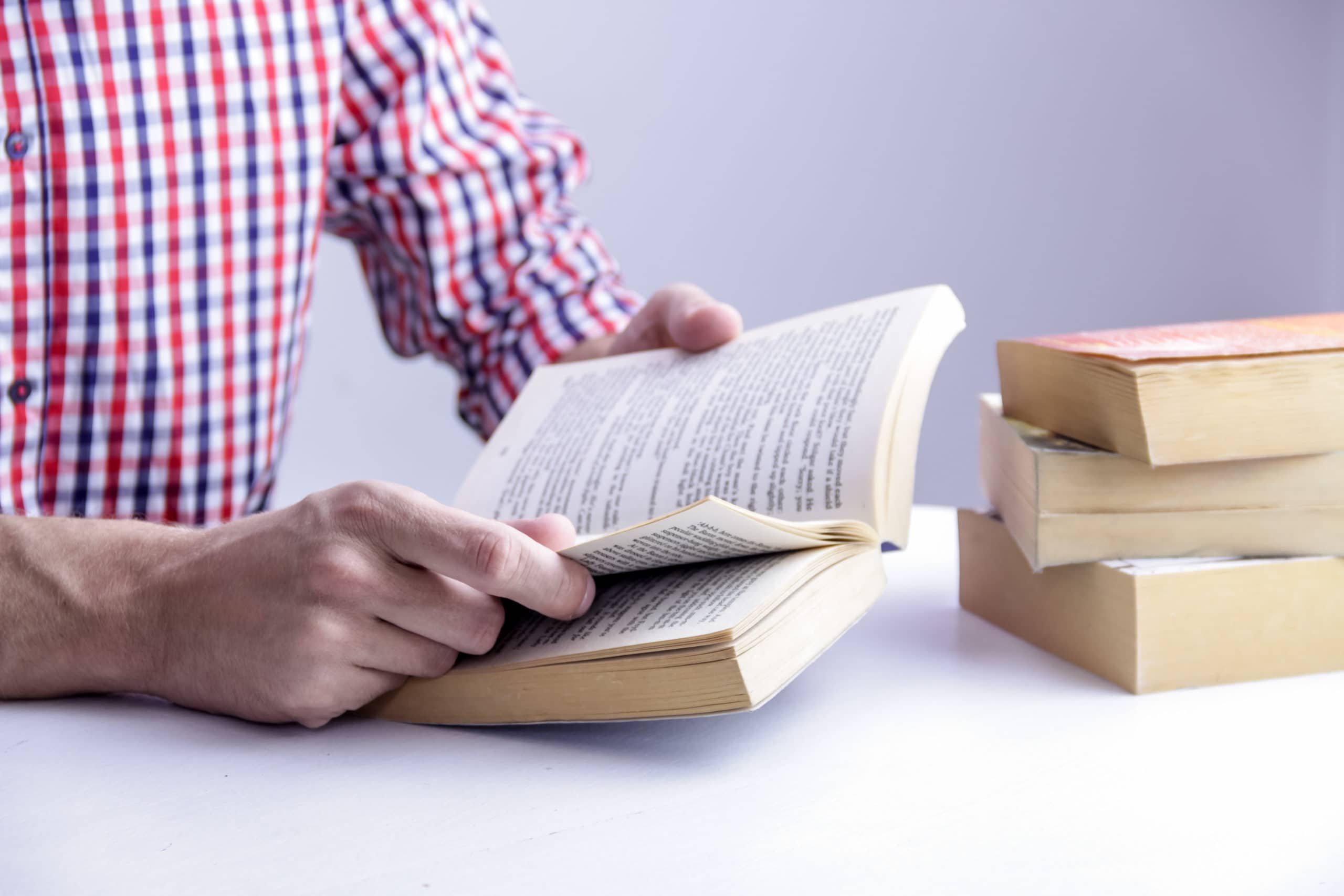 I don't mean a literal home. Just like we created a relaxing station, how about a book station? Why not? You are adding something great to your employees' knowledge. If they get better eventually your company will too. Also, the famous question of how it helps to brand?
It helps in the most subtle but crucial way that you can't even think of. Books display the kind of variety, types of thoughts, discussions, and everything that happens in the office. If you tech books then it doesn't mean it is an IT company. It actually means the company is equipped with high technology.
This is just the beginning, You can transform the client's view about the company using a great book station. 
29 Use the Walls
I have almost suggested this idea in every point above but here you really are going to learn it. The deal is walls are those parts of an office which you have but you do not use. If those are well used then they create big impacts. Also to note that these are one such places that everyone will look once in a while.
When I went to my gym, I always read the same quote and it gave me the strength to do more. For knowing the branding technique through the walls you must know the power of words. It is a simple way of branding and requires lateral thinking.
30 Artistic Masterpieces
If you don't find artwork in the office then I must say it is incomplete. Yes, you heard it right. Beauty lies in art and once in a while, every business is art loving customers. Branding gives the limelight to artistic masterpieces.
Let us understand how? Whenever I would work with a company, I will want them to be thoughtful; not just towards people but towards everything going around. An artwork shows your experiences and thoughtfulness. How more you can create? How much can you understand just by looking? 
31 Never Lose the Limelight
The continuous branding strategy was just starting. I hope you didn't forget the first-mentioned point; Consistency. Being in limelight is one such that is assured by consistency but what if you are not consistent? What to do then?
Maybe it happened that you are not maintaining a consistent branding program but can you use some free of cost branding methods. Yes, being in the limelight means; being regular on social media and every other online platform. The modern times have made it really easy to roll so why don't we use this opportunity? 
32 Communication Management
Communication is the base of every company whether it is on a small scale or large scale. Without it, you can lose hope for better survival. What has got to do with branding? I hope you are realizing that branding is not a limited topic. So back to the point, while communicating is an important branding measure helps you with it.
When you start creating different areas of the office then you actually create a better place to communicate. This ultimately maintains your brand image as a whole. You are getting ready for productive output. It also helps at avoiding rumors from the company.
33 Bring a Vibe to Office Environment 
How can I bring a vibe? Is that what you are thinking. Am I reading your mind, I hope not. But if yes then bringing a vibe to the office environment basically means creating a good environment for your employees and customers. 
You can use a motivation for your employees, quizzes, and competitions for your customers and various such things that bring happy vibes. While extending the office branding ideas, I learned that the office environment shows the relationship of employees with their customers. You may not know but a customer will really judge you hard on that basis. So keep good vibes.
34 Get Closer to the Customer Using Your Brand
If you are not using the brand as a component of communication then you are lacking. It really saves the cost and mental pressure, how? Think for once, stressing your employees for targets or putting a clock for targets; which one is better. This is the magic of branding you convey but in the sweetest way.
If you are eager to know about many more ideas like these then you can ask your doubts in the comments below. So we continue that branding brings customers even closer to the company and they understand even if we are not able to deliver; they won't quickly get diverted to the alternative. It keeps customers with us for a long time. 
35 Welcoming Environment 
Now there is the major aspect of branding that I can say some ignore. Why? I don't want to know. Have you come across a really rude employee? I have. It really frustrates that you pay and listen. This is the thing that most companies need to work upon.
While some are doing good at it and those who do not lose good clients. Branding also showcases your employees as the communicator of the company brand towards the customers. Read the line again. You would not love if that happened to you so how you can let that happen to anyone else. 
36 Satisfied Employees and Customers 
Solving customer queries, on-time deserving promotions, bonuses, positive motivation, good discounts, proper treatment, and the list is never-ending. These were the things that could be maintained easily by any organization and what us the good news? These are parts of branding.
So now you must realize that branding can be done even when you do your day to day tasks. You just need to make sure that you can satisfy your employees and customers. I hope that you understood the easiest way of branding. We move on to logical things now.
37 Use Archetype Strategy 
Well, the best ones are saved for last. So if you haven't heard of Archetype strategy then know about it now. Heard about the background story of Microsoft. Who is Microsoft? It is the girl (or boy) next door. This strategy works like that. You define your brand on the basis of a famous fable or folklore or a novel.
Most people get connected to this kind of brand. Why? They immediately remember what it is. The important thing about using Archetype strategy is; use simple and short words. You can't keep the name of a movie and then expect anyone to remember except you. Be practical and think like a customer.
38 What is your performance? 
Now the roots of branding do not let anyone leave, not even the owner of the office. One such office branding idea is that your performance is shown to the customers or if not the. Your company's performance. It can be anyone from two options depending upon which one is better.
Now how it helps to create a brand. When you think of Facebook most people recall Mark Zuckerberg. Why? due to his branding for himself. If you didn't understand it then go to his Facebook page (click here to check now) and you will know it. You can even learn from him how to do it.
39 Importance of Logo
Logo, I think you have the basic importance of the logo in your mind. I won't waste your time with it, directly to the point. The logo is one such creation that should be done by emphasizing the needs of people. If they look at there needs then they get attracted to buy the products.
As the logo is a visual image that gets directly pasted on the brains. It has its own benefits. Here is an example, why does dairy milk have milk in their logo?  A simple one, to show that customers require milk to make their bodies strong. 
40 Social Media Strategy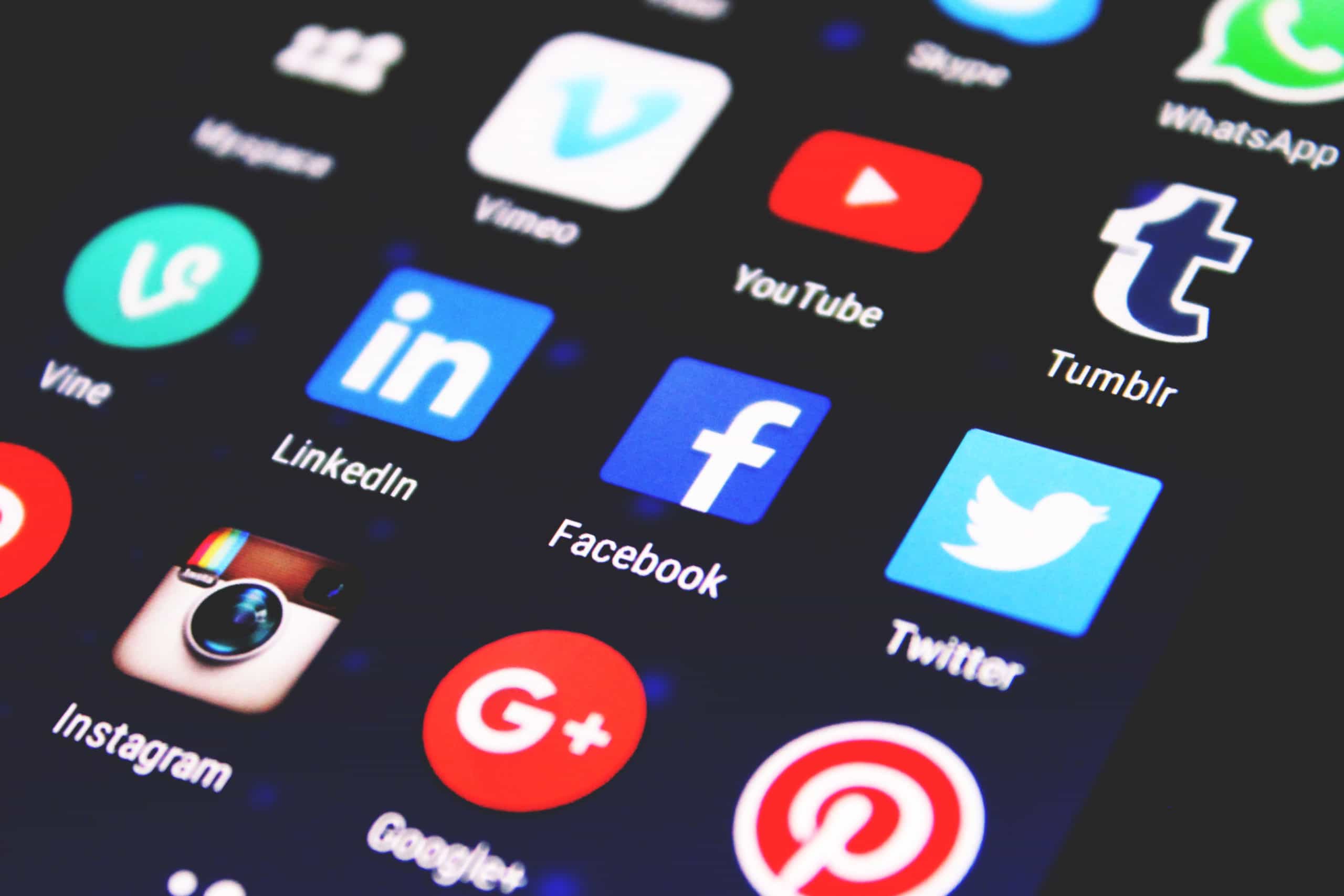 I would say 100 points if you know about this one because I know every one of you in this era knows about the influence of social media. Let me give an example of why people don't leave tik tok when they know it is a Chinese app? The social media effect that gets you addicted to it.
I am not saying it is good or bad but the effect is awesome. Why not use it for your office branding ideas? Get a platform for your customers so that they feel treated too. If I have my own place where I can buy or trade with you then I will really love it. 
Also, this was one such social media strategy the billions of them are existing which we can use such as digital marketing, online promotions, affiliate marketing. 
Conclusion 
I hope that you got to see a different side of branding. Here at halfmba.com, we took each method of office branding ideas. While discussing every idea the major outcome is; it reflects numerous things. I hope I showed you some new points.
Here is a TIP# Stay connected with us because this was just the beginning, on the reader's demand there is going to be the second season for office branding ideas.
Which office branding ideas you have already on your mind? Did you pick your favorite one? if not pick it and tell us. How was your experience with halfmba.com? 
Share in the comments section below.