In this era of social media, Influencer marketing has really skyrocketed and became a hot marketing phenomenon. The field is not only attractive but lucrative too. The mainstream marketing tactic has become a trend nowadays and it is only natural that now everybody wants to be an influencer in their respective domains.
Currently, the number of influencers on social media is more than ever and that is only because of the opportunities that this profession provides us. Influencers may not be considered as experts in their field, but they are definitely the ones whose advice we find valuable and sometimes even act upon it. 
There are various surveys done on it that say that people are highly influenced by this marketing strategy and sometimes prefer to buy the products recommended by their trusted influencers. So the aspects of credibility are also very important in influencer marketing.
You see the increment in the number of influencers in every field and that is why brands are leveraging them now more than ever. It is no wonder that now everybody wants to be an influencer because of the attractive opportunities provided and the highly lucrative nature of the stream. 
Below we have discussed a step-by-step procedure on how to become an influencer that you can follow in order to promote your social media profile as a brand. Apart from this we have also discussed how you can grow your network and progress in your field.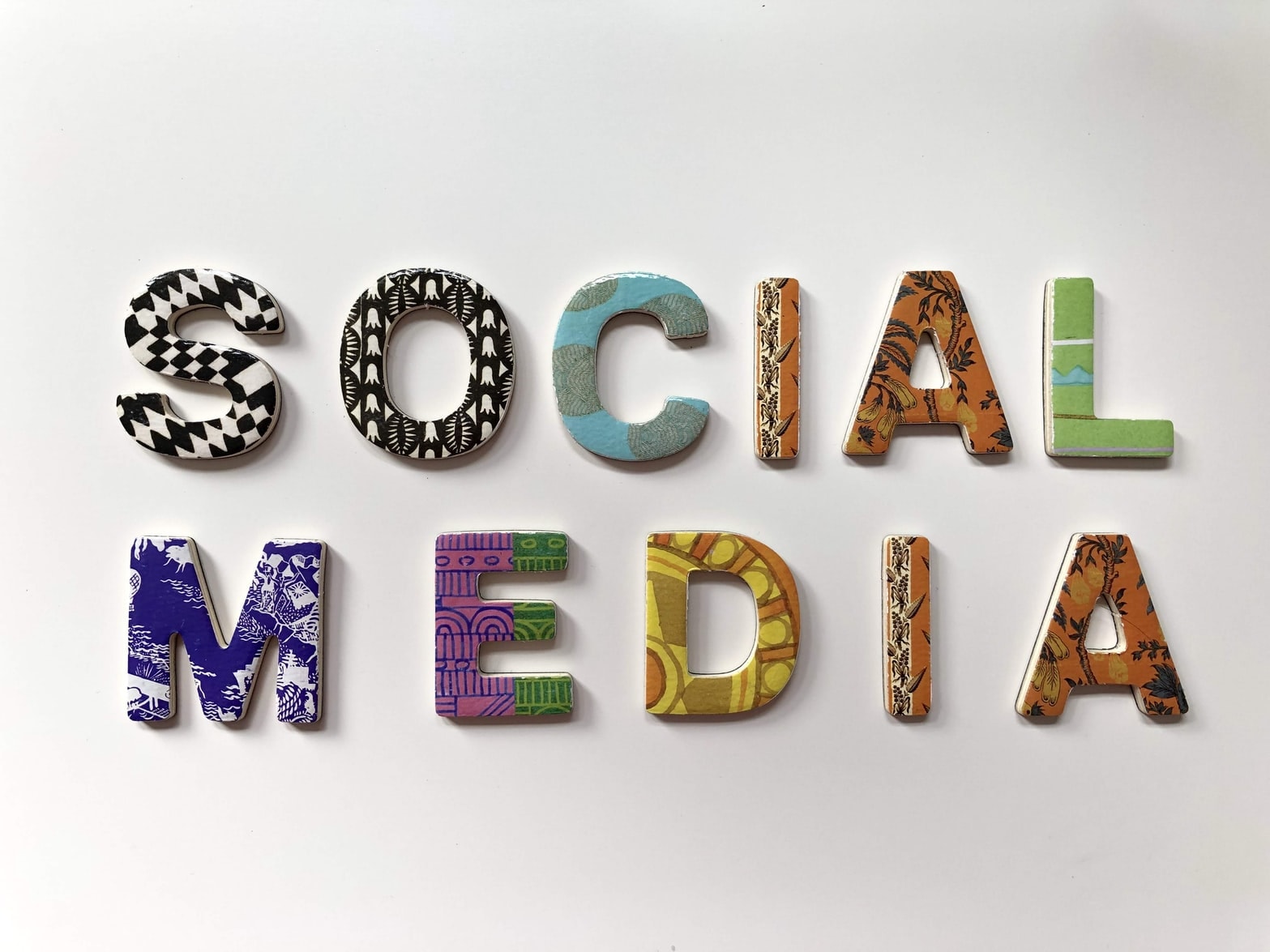 1. Select Your Niche
The first step of influencer marketing would be to select the niche in which you want to start working. Make sure the niche is something that you are interested in. Since it is something that you will have to continue for a long time so selecting something that doesn't interest you is only going to frustrate you in the long run.
Your niche could be anything that you find yourself educated enough in. It could be based on entirely one thing or you could take a combination of a few things that you are interested in. Here are some ideas for choosing your niche. The below mentioned are popular niches in which people are most interested:
Makeup
Fashion
Beauty
Cooking or Food blogging
Travel
Home Decor
Health and Fitness
Music
Dancing
Storytelling
Art and Craft
Humor and Comedy
Photography
Inspiration
Technical Stuff
These are the main interest areas of the audience in which they like to see the content. Every social media platform welcomes these niches with open arms and gives you the opportunity to popularize yourself on social media. Apart from these mainstream niches, you can opt for any other area of your interest such as how-tos, hacks, book reviews, product reviews, movie reviews, etc. 
2. Pick Your Social Media Platform
Whenever we hear the word social media influencer, the first word that comes to mind is Instagram. Instagram is such a popular platform for influencer marketing and this is where you will find the most number of influencers. However, the concept of social media marketing also includes other platforms such as YouTube, Facebook, LinkedIn, Twitter.
These platforms may remain less popular than Instagram but knowing your target audience and finding it on the right platform is also very important. Your platform basically depends on the type of content that you are creating as well as the type of audience that you are targeting. You will learn about this more further in the article.
The content on Instagram mainly targets the millennial population. This social media platform is for the video and photo-based posting. Here you will find different kinds of tutorials, endorsements, and sponsorships, etc. This place is a trending platform for the influencers who create the content that the young population is most interested in.
This could be anything from beauty, fashion, makeup, travel, or food blogging. Instagram is for exploring the attractive stuff that fascinates people, and especially the youngsters. Also, do note that this platform is famous for lifestyle-oriented niches and is becoming more video-friendly.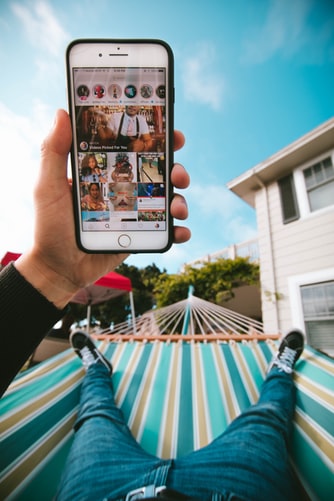 YouTube allows you to post a diverse range of content formats and this video-based platform welcomes all kinds of niches. If your content is only video-based then you may consider this platform because YouTube provides a great opportunity for earning if your content is really great and popularized.
Anything that you can post on Instagram, Facebook, LinkedIn, you can post here until it is in a video form. From little things such as hotel stay reviews to mainstream things such as fashion tips, YouTube welcomes all kinds of influencers and is a highly trending platform.
Facebook is the largest social media platform with more than 2 billion users. However, where Instagram is most famous among the millennials, Facebook has people of all age groups so when you decide to be an influencer on this platform, you need to create the content accordingly.
The stuff that goes viral on this platform is how-to-videos, cooking videos, hacks, home, and livings, performing arts, etc. Make sure to create the content for people of all age groups if you wish to become an influencer on this platform. 
LinkedIn is a very different kind of social media platform, and the influencers on this platform are called Thought leaders. Here people with strong expertise and professional experience can become an influencer where you can provide tips related to your concerned industries with the help of blogs, videos, and standard posts.
Even though LinkedIn is slowly accepting some different content too like lifestyle but right now you can popularize yourself by focusing on academics, job, career posts, etc. 
Target audience plays a key role in deciding the ideal social media platform for your influencer marketing as different platforms have different kinds of audiences with varied interests. For example, if you are aspiring to reach millennials then platforms like Instagram and Pinterest is a great choice because this is where you will find your ideal platform.
Apart from this if your content is enjoyable by people of every age then you may take your business to Facebook and if your industry concerns academics, business executives, professional expertise then LinkedIn is the one for you.
The type of content that you can post on these platforms is very varied and as soon as you decide the type of content that you are creating, you will have to choose the right platform for it accordingly. 
Let's say you want to make videos of cooking recipes then you may go for YouTube or Facebook, if you are going for photography, then Instagram is a good platform for it and if you want to give career advice on the basis of your professional expertise, then you may go for LinkedIn. 
However, do note that you can choose 2 or more platforms together if you think the content will work on them and make sure you focus on all your profiles to not lose the credibility of your account.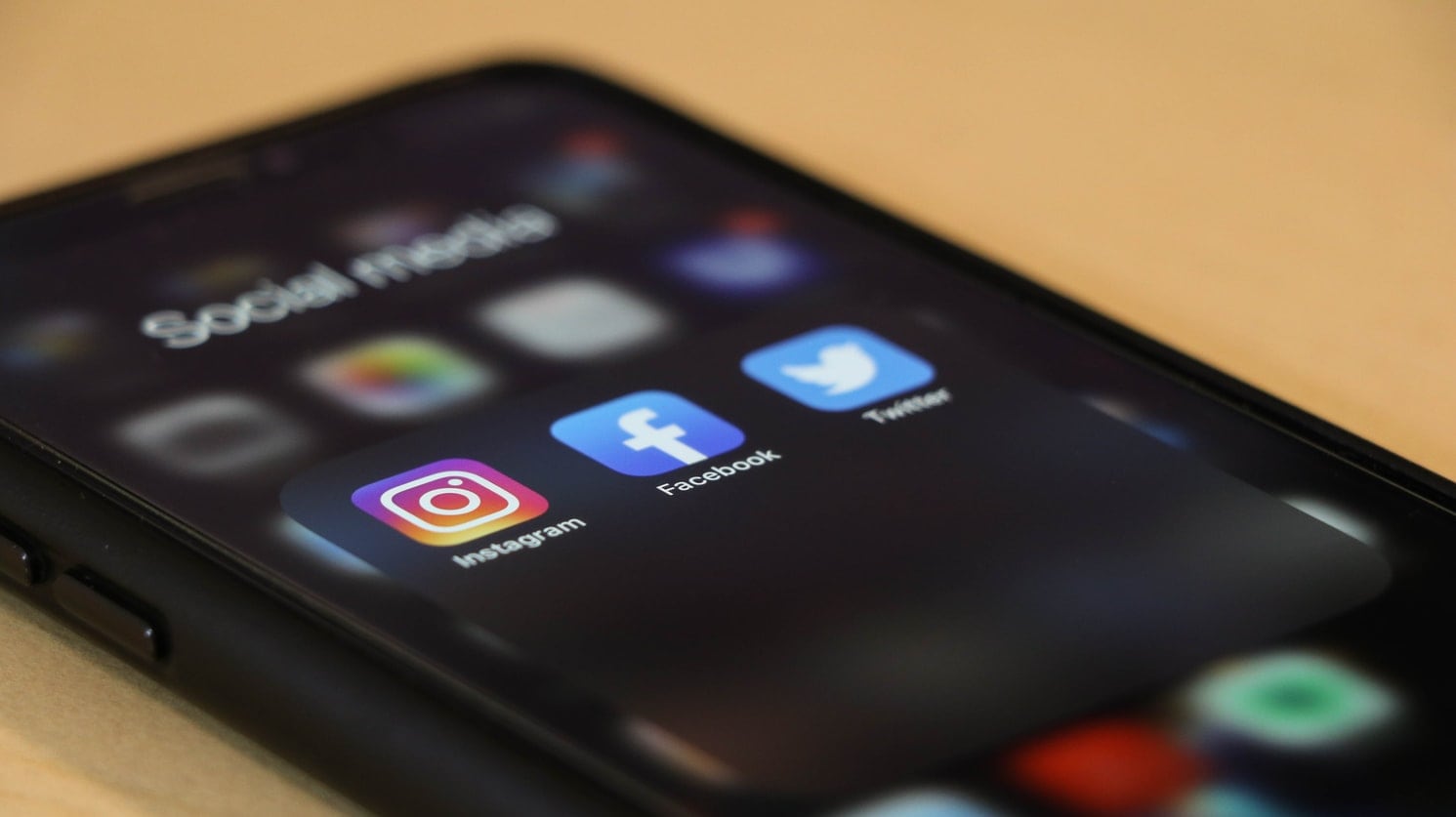 3. Optimize Your Social Media Profiles
Optimizing your social media profile with the help of different tactics is also important to make your profile attractive and stand out from the rest. Below we have mentioned a few ways on how you can optimize your social media profile(s).
Switch to a Business Account
Different platforms have different account options for professionals. Such as Instagram has switching to a business account option, on Facebook instead of making an account you can make a page for business or even form a community, twitter also has a similar option, etc. 
Using these options provided by the social media platforms is crucial as these options give you access to various professional tools that help you in analyzing your growth and keeping an eye on the type of response you are getting from the audience. 
Creating an engaging bio is also an important part of optimizing your social media profiles as it is the first thing that anyone is going to see when they visit your profile. You make a really good impression with your bio so make sure you pay some special attention to it. Your bio should be something related to your work, it should provide pertinent information about what you do and what you endorse.
You can also add the links to your other social media accounts if you have any or even a website. Also do not forget to mention your contact details so that the brands can reach you for collaborations. You can add your email address or other contact details.
Add a Profile Pic and Cover Photo
Profile Picture is also an important component of your brand identity. You need to carefully select the picture as this is going to represent you and your visitors are going to recognize you after taking a look at your profile picture so make sure the picture is clear and the quality is good. 
4. Understand Your Audience
Understanding your audience is the first step to building a loyal follower base. After selecting your niche you need to determine the kind of content that your audience likes to see on your account. The method of doing this is to evaluate the number of likes or views you get on the content that you posted. 
For example, let's say your content is based on beauty products and you share tips on your account to take care of your skin. So when you do a skincare product review on your handle, you get fewer views or likes but on the other hand when you share tips about taking care of your skin or hair; you get more views or likes then you should focus on them more. 
You can also take help from the various professional tools provided by the business account option of these social media platforms that help you keep the track of your progress and also shows you which of your posts are performing well. 
5. Create and Post Relevant Content
As the selection of your primary social media platform would be based on the type of content that you are creating so it is important to focus on your primary objective. What I mean to say is, if you are a beauty blogger and if you see currently any food trend going viral, then you shouldn't go for the food trend, at least not in your initial stage, this will make you lose the credibility. 
This may work later in your career when you are popular enough to call yourself a brand. But in the initial stage, you must stick to the relevant content. Also to keep your followers focused you should not involve your personal life on social media in the initial stage. 
On the other hand, if you choose a combination of genres, such as the combination of makeup and fashion goes well together or the combination of food blogging and cooking, so make sure you are posting enough content in both of these niches to established yourself in both of it.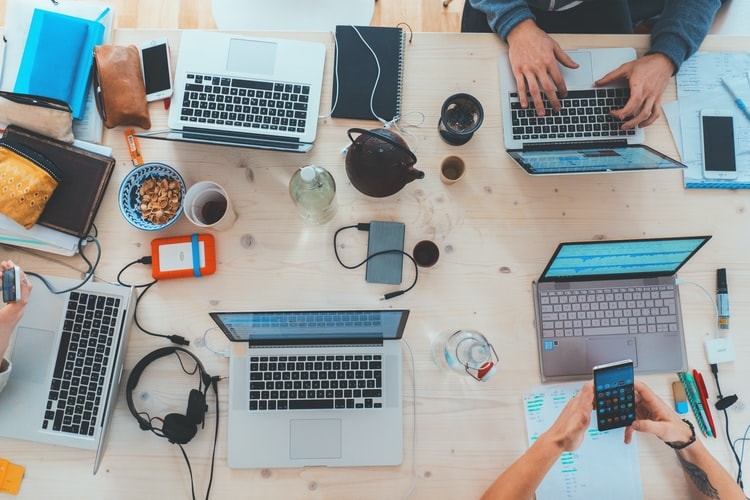 6. Grow Your Network
One of the best ways to grow your network is through blogging. With time blogging has proved itself to be one of the most effective ways to grow your network and get more audience base. The type of content that you create on your social media accounts, you can convert them into blog posts and post them on your handle. 
Experts recommend promoting your blog post content as sponsored content to get the most reach. Apart from this, you can also create guest posts within your niche, this will help you build credibility and authority. 
7. Be Regular and Consistent
Now that you have selected your niche, chosen your target audience, determined the type of content you will be creating, you need to start scheduling your posts, and finalize the posting frequency. It is important to be regular and consistent if you are looking for something serious because you may do it for fun but being an influencer is much more than that. 
In addition to this, social media platforms also focus on your consistency and give preference to those who post regularly. For increased visibility maintain some routine for posting stuff on your handle. You can decide the frequency as per your convenience, it could be daily, weekly, or something that you are comfortable with, just make sure you are consistent.
Some social media platforms are more dynamic in nature therefore you need to post according to the platform as well. For example on YouTube, you could post weekly, but when it comes to Instagram or Facebook, you must post 2 or 3 times in a week, and for Twitter, one post daily is a must. So act accordingly.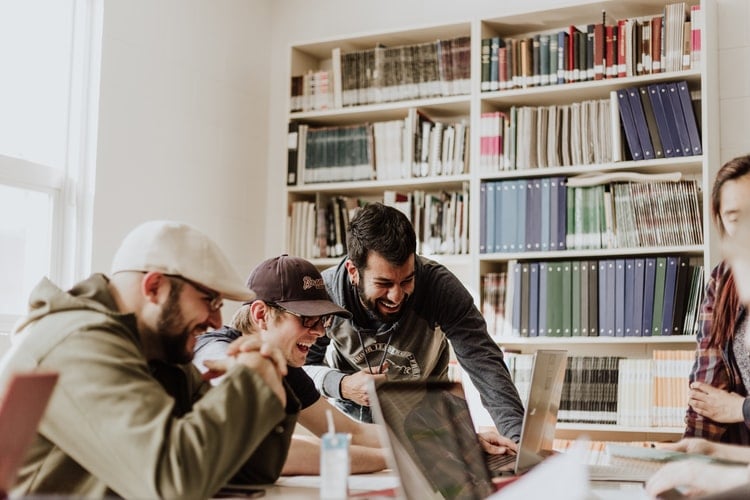 8. Engage with Your Audience
There are numerous ways of engaging with your audience but first, you must learn why it is important. This method helps you solidify your position as an influencer as well as help you build a personal connection with your audience. You can engage with your audience through various strategies such as the ones mentioned below. 
The first mode of communication between you and your followers is the comment section where people are going to write their thoughts and opinions on what you posted. You could reply to their comment, answer their questions to engage with them.
Another way of doing it is you can create a picture based post where you want your followers to interact with you through that. For example, you can make a post where you ask them what would they like to see next and it could serve as a great mode of communication. 
Apart from this you can go live and inform your followers about this priorly and could interact with them through that. You could answer their questions or make them answer yours in the comment section during the live session. However, your live session will truly be successful when you have gained a significant amount of followers. 
9. Let Brands Know You Are Open To Collaborations
Now let's get to the real business where you need to announce yourself as an influencer to the world. Let the brands know that you are open for collaboration. You can do this by writing "Open for collaboration in the bio" or you can also send out your contact details to the brands for potential clients.
You could also initiate collaboration with other influencers just like you in your niche that will help you grow. In addition to this, you can also reach out to the brands yourself and message them that you are interested in collaborating with them. 
10. Stay Updated
One of the most important things to follow is to stay updated. It is crucial for influencer marketing as the whole concept of this marketing type is to run on trends. Apart from this staying updated about the algorithm and the terms and conditions for posting is also very important in order to avoid penalizations. 
You will need to educate yourself with FTC guidelines and policies if you are doing a collaboration with other brands and is promoting their products on your handle.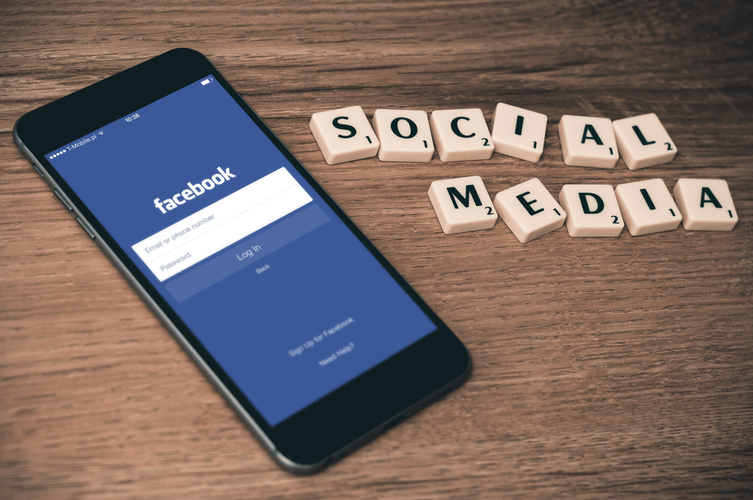 Conclusion
So these were some steps that you can follow to become an influencer on any social media handle, though the concept of influencer marketing is popular on Instagram this post will educate you on being an influencer on any social media platform according to your niche, your type of content and target audience.
Apart from starting influencer marketing, this article will also enlighten you about how you can grow your network and make progress in your business. As we all know that Influencer marketing is a really trending option nowadays, so this post is going to help you in the first step of your lucrative plan. 
Do let us know in the comment section how you liked this article. Also, if you have any queries or suggestions, you can give it to us by commenting below. We will be happy to help you with that.