I once looked at myself and thought that yes I can start modeling, which happens to all of us once in life; because we have listened to Kareena's dialogue "You don't have the right to look that good ". With these dreams on the way, you got to get closer to the real modeling world.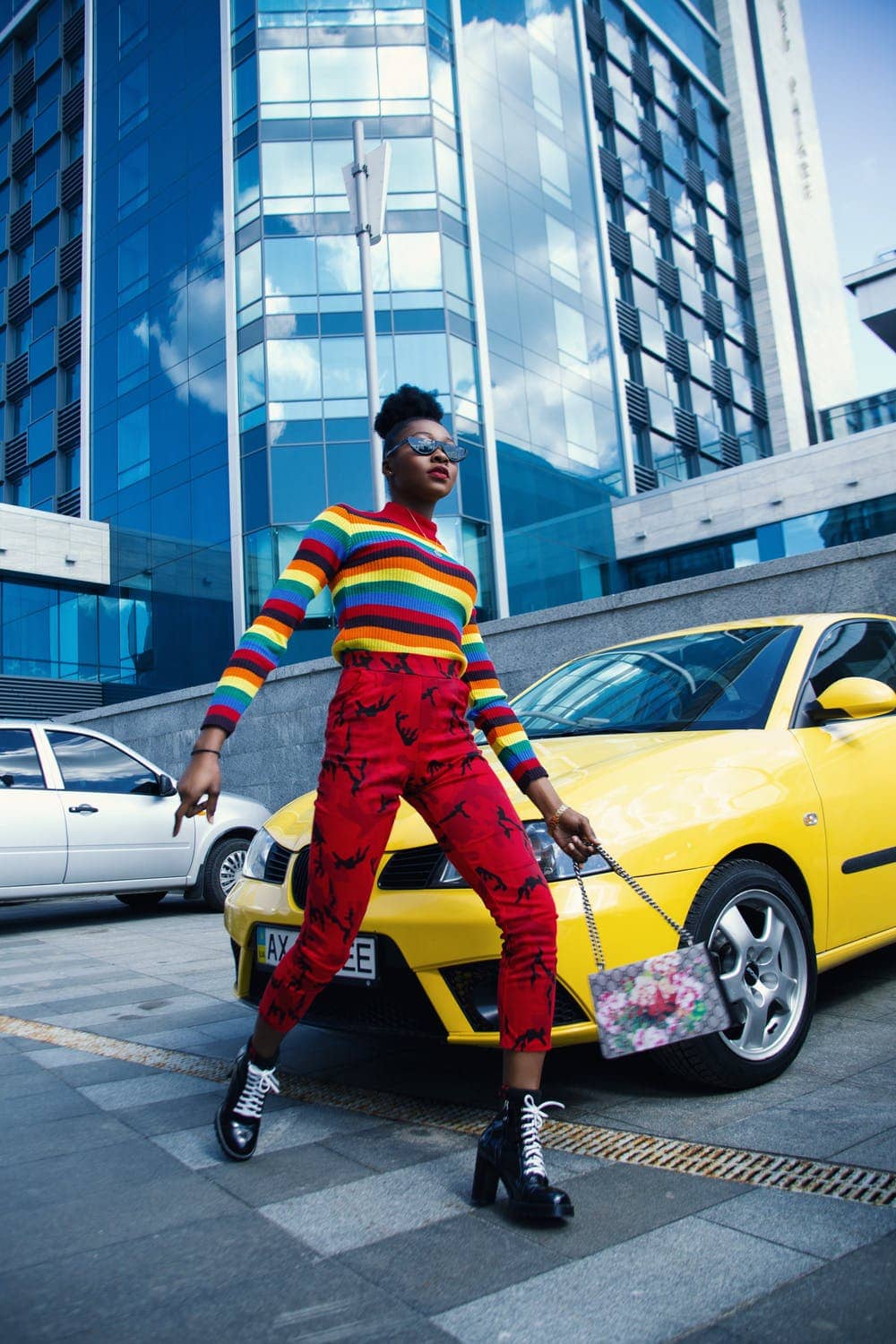 With the abundant curiosities that you have on your mind, it is unfair to wait. Just go below and solve them now, Halfmba.com is up with every question that you can ask. 
Some tips that will help you to learn how to become a model
The modeling industry is big and you have to look out for yourself to really become a good model. I do not say this but some top Modelling companies do. If you have ever watched shows like India's Next Top Model then you already know. Here are some tips that if followed with care can lead to great results.
For starters get in touch with the modeling industry, I myself get advice which I don't know how to follow. So here is a how-to; read about popular models, best magazines, famous photographers, professional agencies, and much more. It will help you to begin.
If you follow the first tip, you will come to know about the modeling industry but how to network in the industry? It is not easy but not impossible. Nowadays social networks are everything; you can directly communicate to top agencies. Some of them will select you.
Maintain your Instagram, we literally said the social networks just now then what highlights Instagram more? It is a power Instagram has built in the modeling industry. Many models are directly chosen from their Instagram pictures. Get open to these and experience for yourself.
After reading this article you will get a modeling assignment (hoping you followed it) so if you get one don't be nervous or over-excited. You should be calm and patient.
Well if you are asked to pay for a modeling assignment then it is a fraud. Being an informer it is my duty to tell you about the scams of the Modelling industry. Be careful here.
This has been a secret now shared that aspiring models should know about no mirror selfie regime. Any agency would not like a mirror selfie. A full photo is worth more with a good background than a mirror selfie.
1 Answer the W question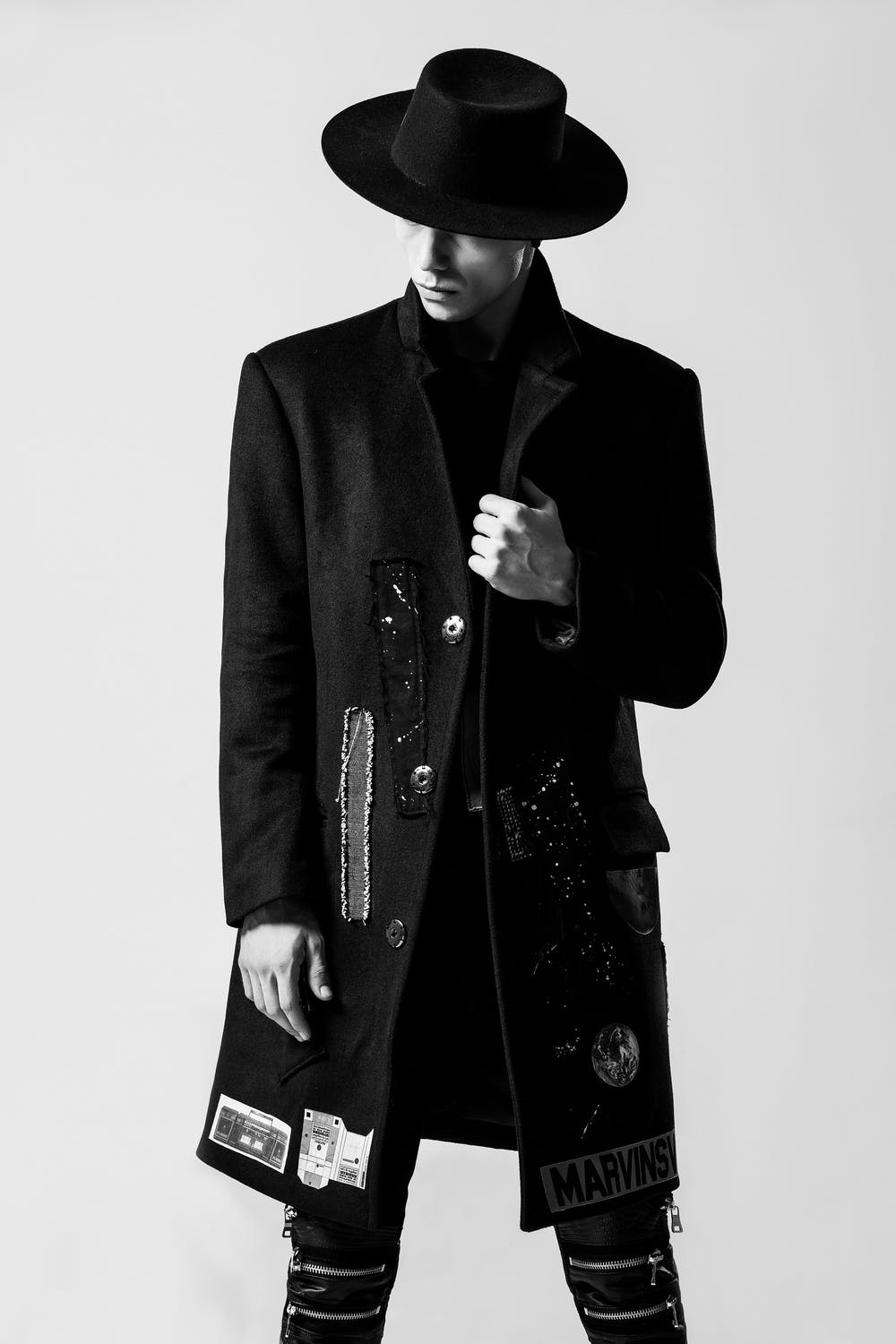 The only W question that arises in the modeling industry is Why? Why am I stepping into the modeling industry? You must be well aware of the reasons. The industry has changed a lot in recent times which demands clarity for models.
If you have not figured out until yet then do it because you may get flown over by the industry. You need to have reasons, it could be anything. You may want money for now or a famed career or move to the acting industry or any other reason.
Font thinks that it is what I love so I should do it because a valid reason will be asked at every stage of your modeling career. If you really are passionate about then it should be the first choice. 
2 Start With Basics
We need to start from somewhere but the basics are something that leads us to the long way. One simple bote before I tell you what you really need to do. You will require hard work and night and you need to start working on it right now.
Build a routine: every model has a routine to follow but it depends upon your physique. A balanced diet plan with a good amount of exercise is not enough. You need to work on maintaining a good body.
Hydrating: never forget to get help from the magical solution available for free. You must always drink water on time and during regular intervals. It helps your skin too.
Sleeping schedule: maintain a bedtime schedule, you can't be up for every late-night party and Netflix binges. It is a big No. Be greedy for yourself and get a good night's beauty sleep.
Focus: A model is always ready for a good pose so never lose your focus. If you missed any part of it, the chance will be long gone. What do I suggest? Look for minor details and you will be focused every time.
3 Work on Yourself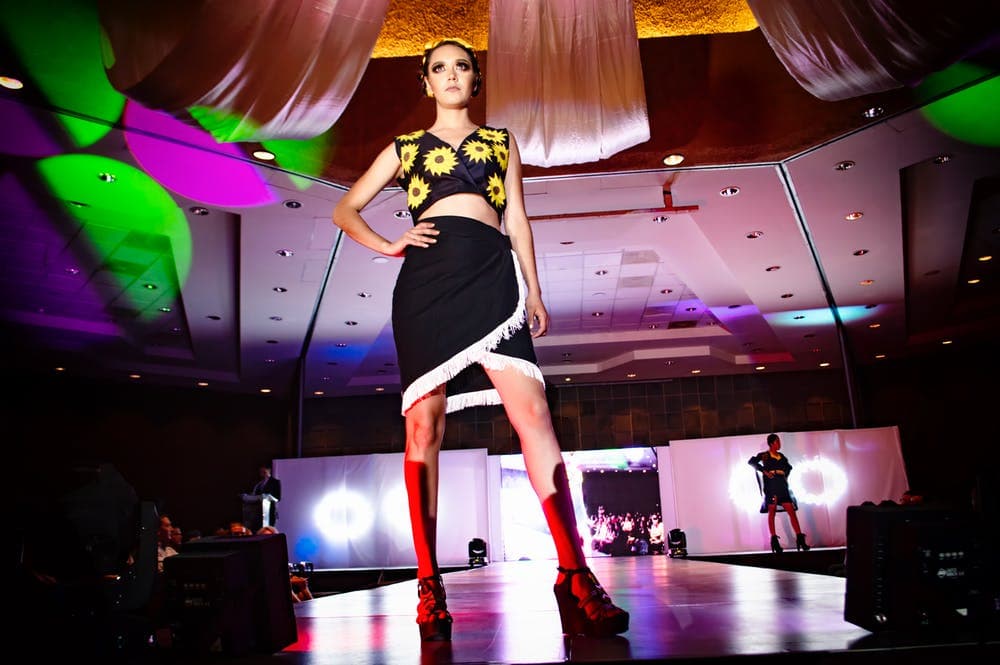 Yes, I gave some basic rules but those were for starters. You now need to excel at what you are; a model. If your font works it through thick and thin then hope in the next life. We are all here to achieve something good and you must work for it. So here starts the hard work.
Maintaining: yes I believe that you are exercising regularly, following a diet, sleeping good, hydrating but are you not skipping even an hour of your day? If yes then you got it. If not then better start doing it.
Hair and skin routine: I don't want to push you hard but skin and hair routine is really necessary for a model. You need to follow a regime now. If you think that we have extensions to use, not at all. The modeling career starts with your first real appearance.
Get groomed: you know that there is a class for those who don't know how to carry themselves. Why? Because it's important. You must know which outfits suit your body the most. This is how you carry yourself.
4 Now Work on the Requirements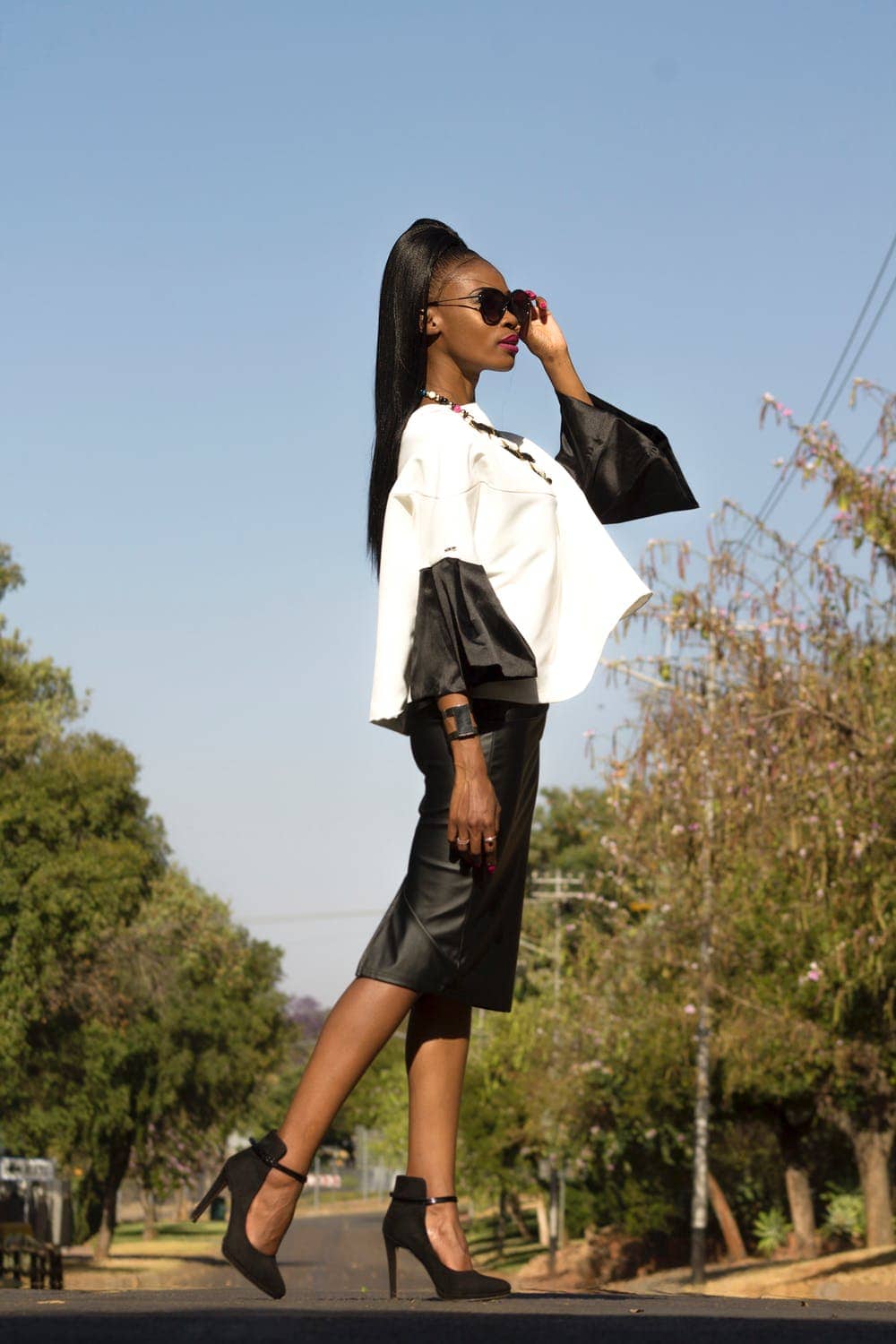 When I am finished converting you as a model and showing you off to the world. This is the time that you search for the kind of work that suits your personality. You can build an awesome personality with the above -mentioned steps. If you want to earn money out of it or get a good modeling job then match yourself with the requirements of the job.
Print Model: Are you an average heightened girl? but with a good face and personality. The print industry is a good option for you. Print Models are usually average heightened models that require at least a height of 5.7.
Runway Model: Female models require a height of 5.8 and male models require a height of 5.11 at least. A good catwalk can easily get you a chance at various fashion shows.
Underwear Model: if you are among larger breasts women with small hips then this modeling niche suits the best. For making models broad shoulders and slim waists will work.
Plus-Sized Model: if you are a curvy but maintained model then plus-sized modeling is a good option. Remember to note that height should be at least 5.7 for females.
Alternative Model: ever heard of models who work for society, yes those are alternative models. You can become one if you don't match the standards of a modeling career.
5 Kinds of Modelling
Various kinds of models that can suit your lifestyle are mentioned above but don't confuse these options with the kinds of modeling. Generally, it is a great mistake done by various struggling models. 
Here is an example: a print model and an underwear model, both can work for fashion modeling. So here it is a big surprise for all those aspiring models. You may be suitable for one kind of model type but multiple modeling careers can be chosen by you.
Fashion Modelling: it is so obvious that you will be the face of various textile companies. You need to fulfill specific requirements to get a good job. Fashion female models are usually young, thin, and tall models. They have at least a height of 5.9  feet. The age is between 16 to 22 years old. For male models, the height is at least 5.11, and age is between 17 to 24 years old.
Commercial Modelling: Choosing for commercial modeling you have different kinds of jobs starting from print media, Television shows, advertisements, catalogs, and various other things. Commercial female models Do not require any kind of specific requirements for height or Size.
Promotional modeling: Various companies and agencies get a model for their face during campaigns and other promotional activities. There is no requirement for height or size for becoming a promotional model although you need to act smart and learn very quickly being in this industry.
Parts modeling:  if you don't fit in any other categories then you have a chance to go for a modeling career as a part model. You can show off your lips, hands, feet as in the product marketing industry. For example, a cosmetic company hires a model for showcasing lipstick and this showcases your lips as a model.
Glamour modeling: if you find yourself really sexy and beautiful then glamour modeling is just the perfect opportunity. You don't have to go for a particular height or size. Just showing your sexy personas enough. Also, be aware of major scams in this niche.
6 Create an Appearance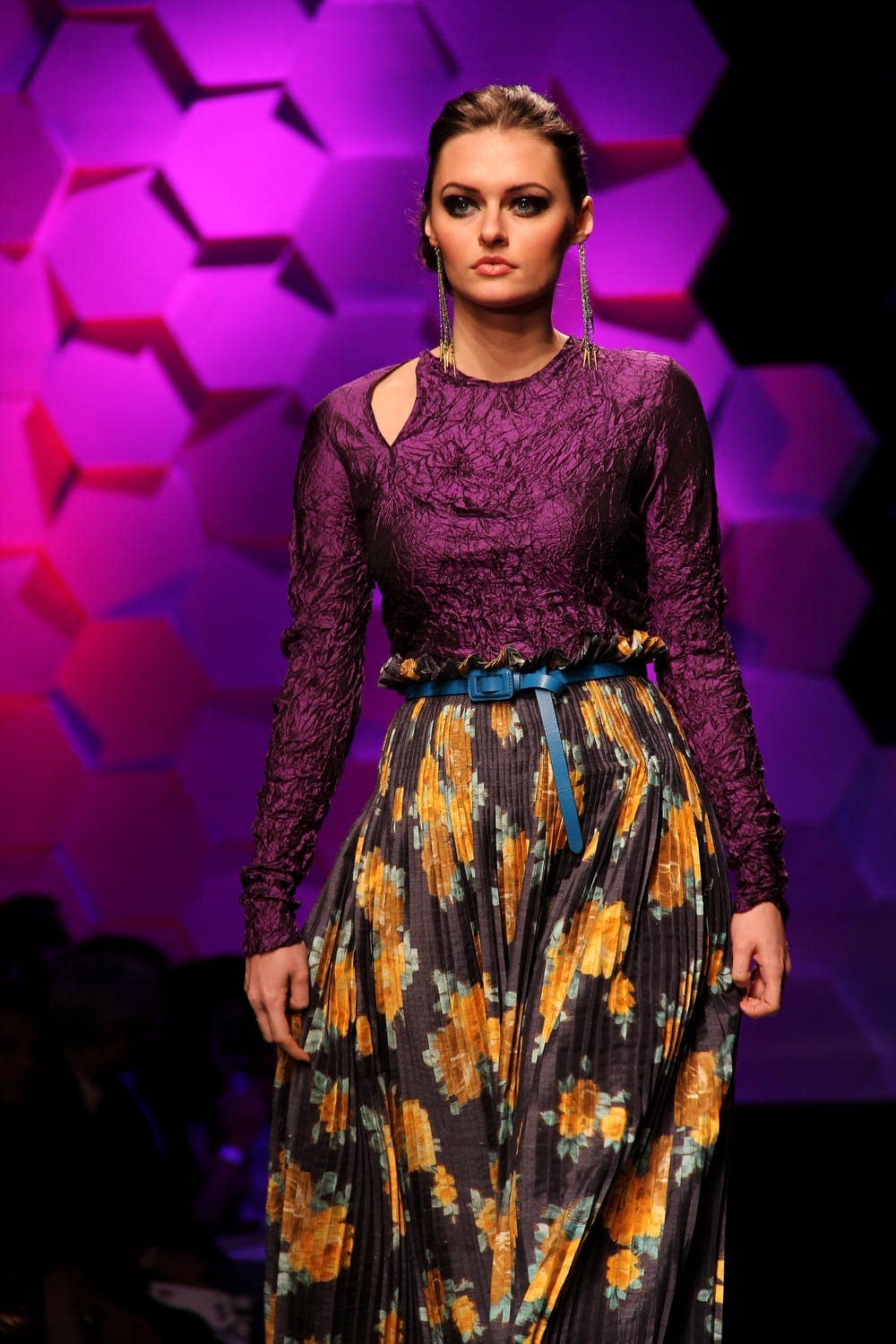 Models are supposed to look in some particular way and this requires creating a particular appearance in front of your audience. You have various kinds of attire to carry but you need to know which suits your personality. For example, the Kareena looked from jab we Met or the Sonakshi's love from the b models are supposed to look in some particular way this requires to create a particular appearance in front of your audience. You have various kinds of attire to carry but you need to know which suits your personality. For example, the Kareena look from Jab we Met or  Sonakshi looks from Dabangg. 
Go Deep Down in the Modelling Industry
Now it is time that we move further and learn more about the modeling industry. Don't worry because I am not going to give you a long lecture about the modeling industry. There are some basic tips that will help you out to learn about the modeling industry.
You should start by reading good and reputable books about modeling. Why we are suggesting the books before moving on to the real industry? Well if you come across a new trend or information then you must be able to use it on yourself. It can only be done if you are aware of it from the real source of information.
attend various fashion shows and reputable events that are related to the modeling industry. How do you get to know about these events? You can search on Google and you will get good information about this.
Follow reputable magazines so that you get relevant information. Don't stop at getting the information but do try to use it such as if you come to know about a new trend then try to copy it. Or just step into those shoes which the audience really like now.
7 Learn to Struggle
The road to success for any carrier is not easy and why I am telling you this multiple times; Because the modeling industry has inspired millions of people in the world. So don't worry because you are going to get enough competition.
now, what is some of those things that will make your struggle worthwhile or even put you in a beneficial situation. I'm not saying that you don't have to struggle with these things but you got your way easy by following this.
Patience, you need to be patient enough to struggle in the modeling industry. Even if you don't get a good job the world is not ending. You have to try more and more and explore enough until you reach a point where no one can reject you.
unique attire, if you are giving something new to the modeling industry then you are good to go. Well, the above tips are enough to manage a unique attire for yourself. If you are already following the modeling trends then you must have enough ideas to get a unique appearance in the modeling industry.
Special characteristics, modeling industry requires a face which is acceptable by the audience and not a common one. How do you manage to do that? One way is to present yourself differently, or you can learn different skills like flexibility, and various others.
8 Become Confident
I have already mentioned some of the major characteristics that a model should have. But you must be wondering why confidence is a different head in the article. This is because a confident model can outpace a better model. If you don't understand then recall a saying "Even a lie said confidently is accepted by people".
The modeling industry has made it so important for models to be confident because it is what a real photograph will demand. If you are not looking confident then even the first picture will be rejected. Understand the importance of self-confidence and win like a pro.
It is time to really start being a model and how does that go for you? You will come to know after learning about these things.
9 Prepare a Portfolio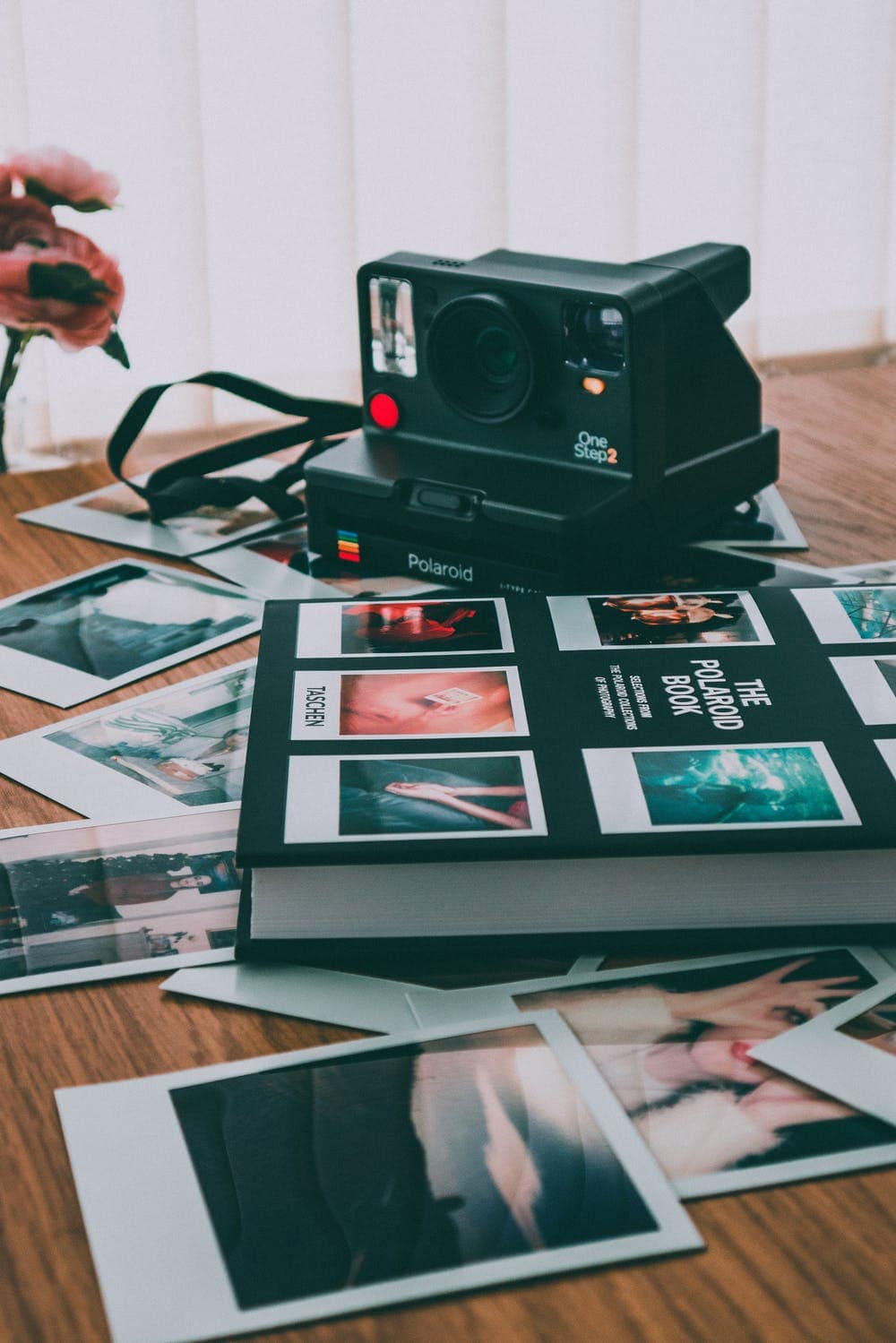 The first and foremost requirement for any model to get a job in the modeling industry is getting her or his portfolio done. Well, you would think why a portfolio is so important. The basic experience that you get comes from a good portfolio and it works as a sample of your work. Here are some good reasons and tips to prepare a portfolio.
The first reason why a portfolio is very important is it shows different characters of our same personality. Here comes the first thing that your portfolio should show. If you are showing different characteristics of your personality then your portfolio is good.
you may think which photographer to choose while getting your portfolio done. Assuming that you don't have a high budget hire an average photographer who can fulfill your basic demands of a portfolio.
The portfolio must showcase your pictures without any distractions. With the ongoing trend of looking here and there may not work in your portfolio.
It is most obvious that clicking good pictures with a  decent amount of light and background. I already mentioned no mirror selfie rule. You should ask your photographer if there is any mistake.
Compile a collection of your great pictures so that you can easily provide a sample whenever demanding. Choose some of your best pictures for your portfolio.
10 Create a Biodata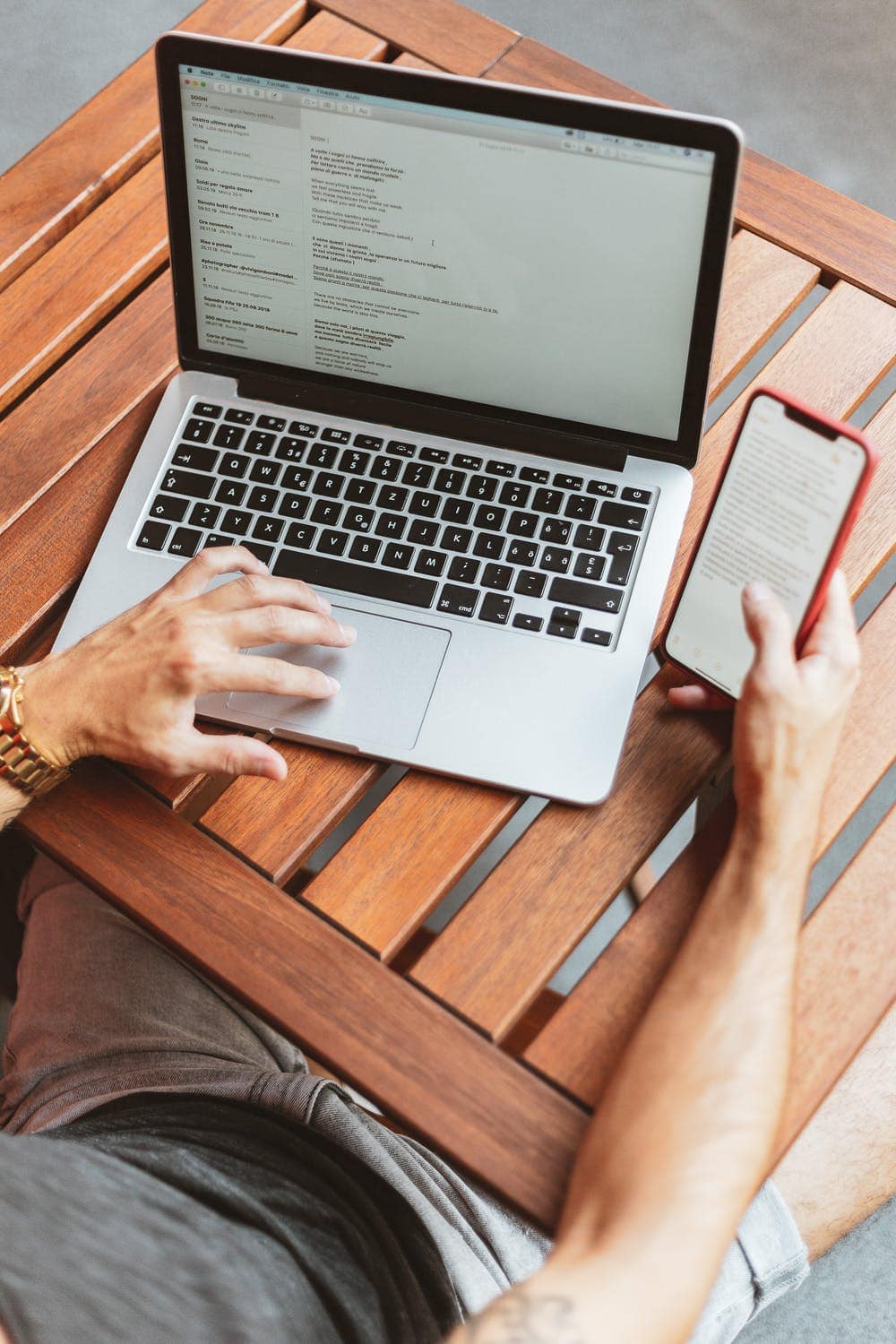 After creating a good collection of photographs in your portfolio, the modeling industry demands facts and figures about your personality; These facts and figures are termed as biodata. While creating your biodata There are so many important rules that you must take care of. Here are some top points to be known before creating a biodata.
You should not mention any figures which are wrong because eventually, you are going to get into a problem with that. Also, it can harm your career for a long time.
The various things that are mentioned in a biodata on your name, your contact number, your address, your waist size, your chest size, your weight, your height, shoe size, and various other things.
Also, you need to collect the stats for your personality which includes eye color, hair color, allergies, skin tone, diseases, and any other important detail.
If you remember your information by heart then it is very helpful sometimes. It is not mandatory to learn your information but at some point, you can be helped by it.
11 Approach to Modelling Agencies 
If you're done with the measurements and stats of your personality then it's time that you approach the top agencies of your city. You don't need to worry because you have maintained a good portfolio. But there are some things that should be prepared before going for a job interview.
While approaching for a job in the modeling industry you would be asked to show off your skills. You should be well prepared before going for this kind of big step.
I would suggest you hire an agent who can help you out in applying for various top agencies in your city or even around the country. It is very helpful because you may not find a direct walk-in-interview for various agencies.
Also, there is an important thing that you must consider before applying for a modeling job, you must get good modeling classes. You will be learning for poses, expressions, fashion, new trends, hair, skin, and various other things.
Don't forget to carry your portfolio and biodata with yourself during the job interview for a modeling company. These are required as an entry for the job.
Well, if you don't get the job don't discourage yourself because there are abundant agencies in the world who will help you out. You can try various other modeling markets if you are comfortable.
12 Expand Your Reach 
Well, if you get a job or if you don't this tip always works. You should never stop networking in the modeling industry. It is very important that you should expand your network wherever you can. Once you get enough clients, it should not be your stopping point.
How to improve your skills?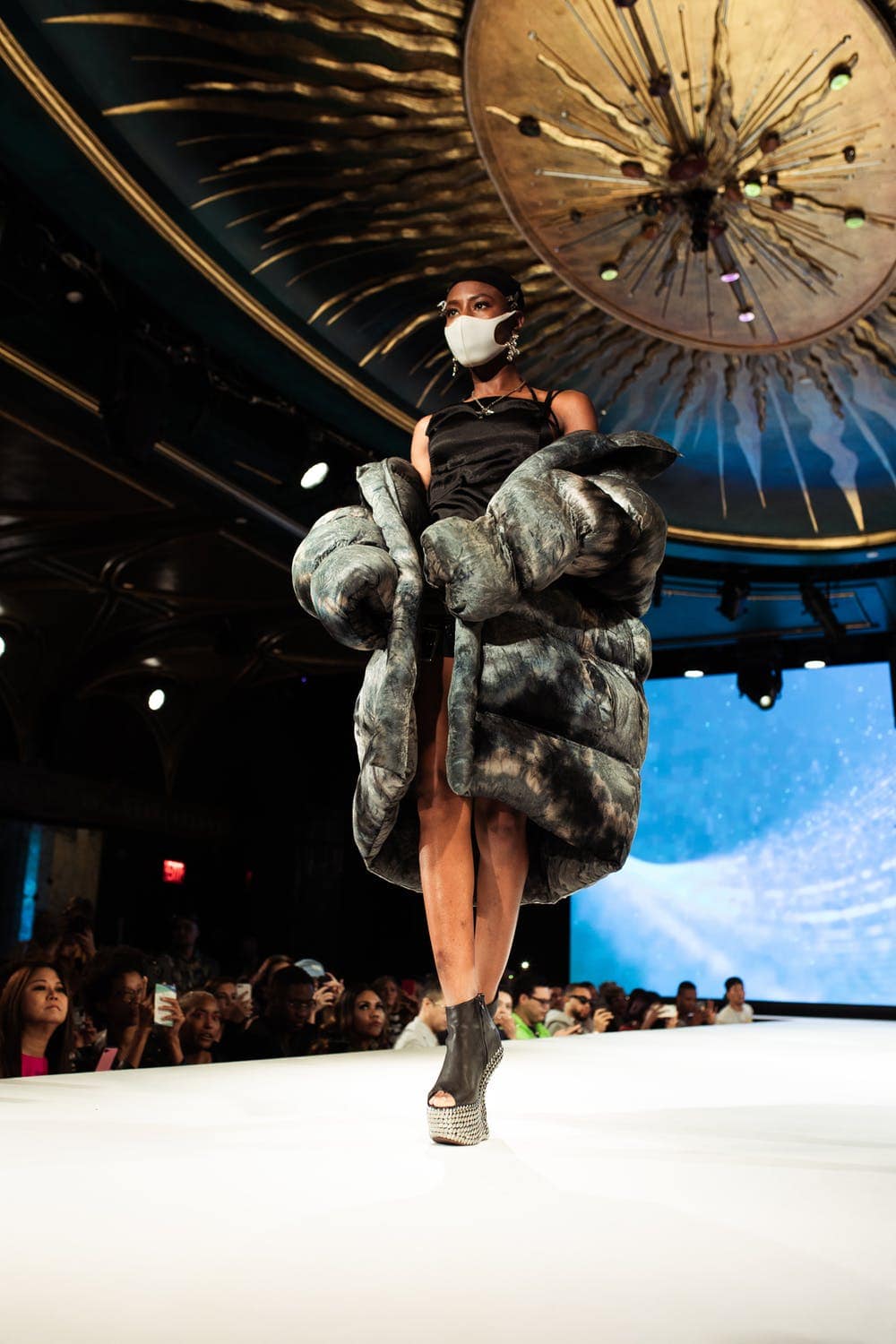 Here are some of the best ways that every model took in its initial stages.
Make some model friends, if you are limited to photographers and modeling agencies then you are wrong. Various models would provide you good information about the upcoming jobs. Maybe not directly but indirectly you will get a call.
reach out, it means you need to take the first communication step so that you start networking. Well, there is no appropriate app to log in and get a modeling job but you have a good modeling agency where you can sign up. They will call you eventually.
Start promoting yourself, you need to be a good promoter for yourself. I don't think you expect someone else to promote your work if not you. The best way to promote your work is through social networking sites and sending samples to various modeling agencies.
When to Hire an Agent?
I would give you advice, an agent is one of your first friends in the modeling industry. The second person who can promote the model after herself is her or his agent. An agent plays an important role in the modeling industry, here is how.
If you don't want to work on the back foot then the agent is the perfect choice to give you the rest. You will not have to work for finding the best agencies, best promoters, good jobs, and various other important things.
for all those confused models who are not aware if they want to go in which field or which kind of modeling career then they can directly approach an agent and discuss with them. If an agent finds the potential in the model then he will directly call again.
If you feel that you are not ready enough to start a modeling job then the agent is the one who will help you out to improve yourself. If you are wondering that if an agent does this kind of work, then yes you are lucky to be in the modeling industry because here agent does the work for you.
While appointing an agent, you must consider the Assignments, the price, and various other things that will be important during a modeling job. Also, you can change your agent anytime you want.
you should be careful while dealing with agents because the background check is the most important part of hiring an agent. You should get the information about the agency from where the agent comes and various other details about the agent.
you should ask yourself that do you trust your agent or not. If you don't trust your agent then you don't even wait for a second to replace him. It is really important that you build trust in your agent.
While working with an agent you must take care of all the things she does for you. You will keep a check on your agent and you will also learn about the other aspects of the modeling industry. Even if you don't have an agent and also you will be able to handle the things.
Agents are the ones who will get the contracts for all the assignments from modeling companies. It is an important part to read the assignments before signing on them. These are the contracts that you will be liable for.
How long does it take to become an earning model?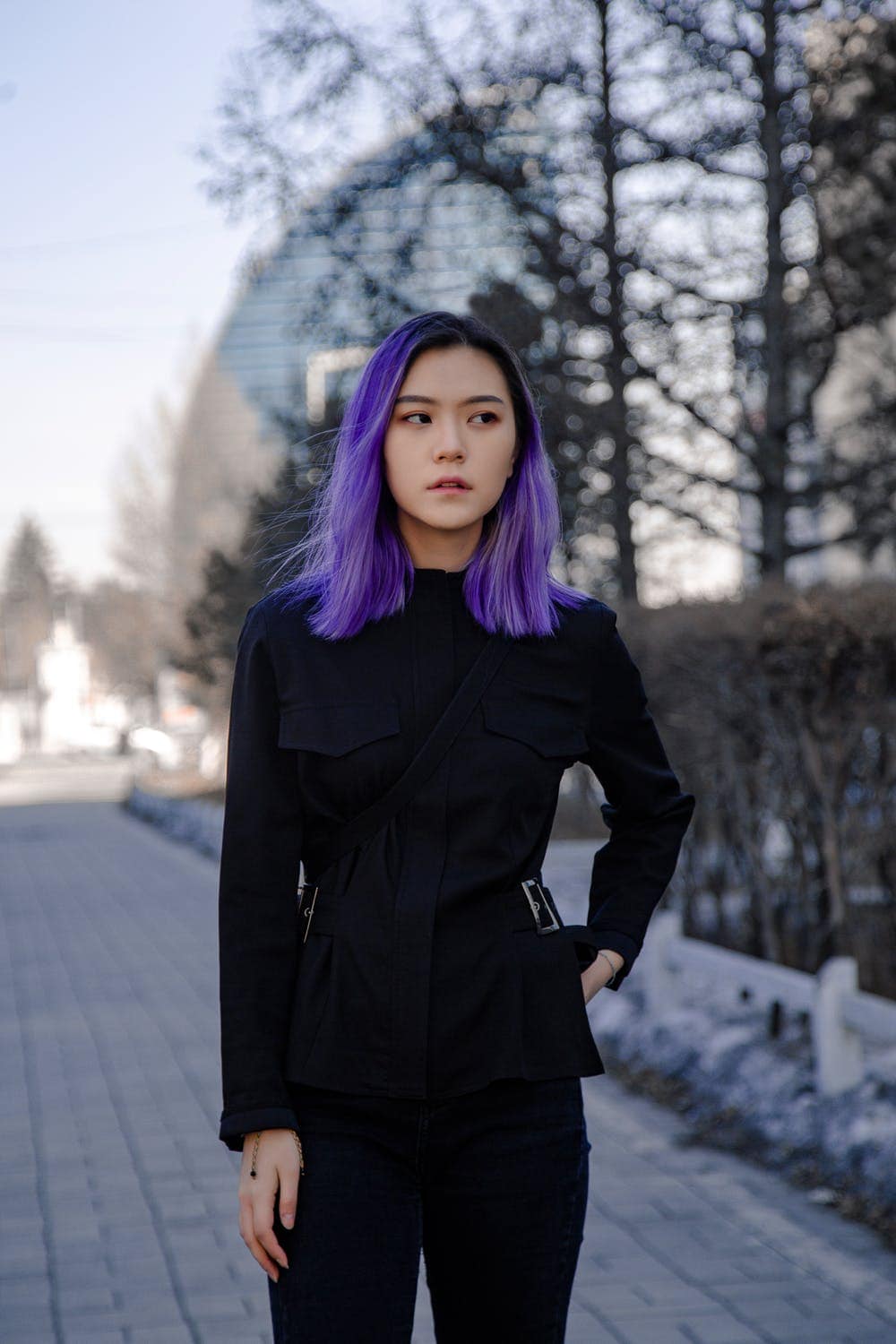 I have continuously mentioned in the article that the modeling industry is a hard-working place. It looks like a glamorous World from outside but inside it has plenty of work to do. If you really want to know when you can become an awning model then it totally depends on the above-mentioned points.
If you really have the potential then a few years are required to become an Earning model. According to the potential of a model, the time period of the modeling process depends. But you need to keep in mind that it is a continuous process of improvement on yourself.
While once you get a start at your modeling career then you will find various other good options. It is a matter of time that demands patience as stated as the first thing above. Be ready to be a famous model.
Whom to consult before moving into the modeling industry?
The modeling industry is large and it requires some basic things to become a model. While your background is really important and it plays an important role in your life. If you are not aware of your situation and you have difficulties from your private life in your profession then you might want to consider the profession again.
Before making a life-changing decision, you must consult with your family first. We should take proper guidance from career counselors to make the right decision. The modeling industry makes you famous and that is never coming back the call of your life. You may do any other job that can be changed but a modeling career remains for your life.
Some do's and don'ts of the Modelling industry.
Now I'm going to share some of the dos and don'ts of the modeling industry that are followed by various famous models. Well, I really hope that you will be thanking me later for this advice.
starting with do's of the modeling industry
it is important that you do your homework well before you start a job or apply for a job. By doing your homework you mean knowing about the company and the type of work you need to do.
You need to carry a pair of heels with you because during a job interview you may ask any time to show your catwalk.
The hair is an important part of your personality but it should be kept behind so that your full body structure can be seen by the interview takers. It helps in getting the correct view of your bone structure.
This tip is already given in every modeling class, you need to maintain a good posture while being in any kind of interview. Stand straight but don't standstill.
No need to tell the faults during an interview but you should be ready, to tell the truth, if asked. If you had a bad experience in your life then you must tell that as it happens to everyone.
Try to be as polite and courteous as you can. It will not only show your good side but also maintains a healthy relationship for the long term.
moving onto the don'ts of the modeling industry
You need to keep your place clean, never ever show up in an interview, or a photoshoot without a clean face and body.
do not stare while posing in the photoshoot because it will seem like really negative.
do not forget about giving good expressions, they are the main reason that you get selected.
Do not worry about trying new poses or new kinds of tiredness because these are the same things that will make you look unique.
Do not pose like you don't have a neck, elongate your neck, and show off your bones. It is the best part of the picture.
It is never recommended to be overconfident about your hair and makeup. Show what is necessary and use your personality and expressions.
Do not get over-excited about the work. It never results in a good way. Stay calm and compose.
Conclusion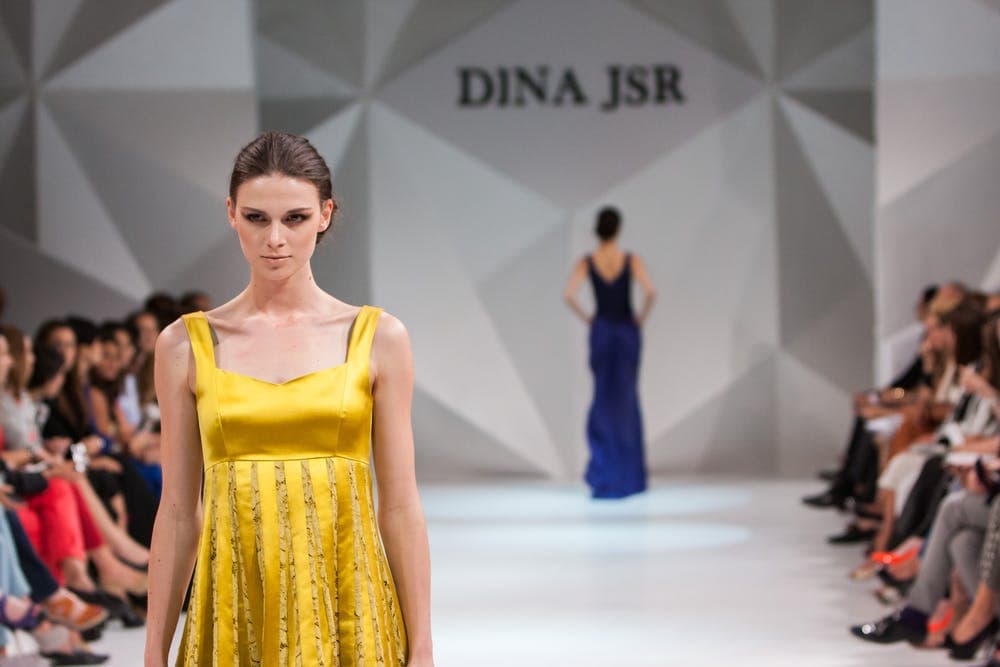 I hope that you found answers and got well prepared for a modeling career. One thing u know most about modeling industry is it has abundance when it comes to doing's and don'ts but here is a TIP# do what suits you best except for the facts stated above. Only your mood can fill up a picture with good confidence and power.
Halfmba.com is continuously working on adding to society and this article is my personal favorite. I got to look into a new world of glamour with different sides explored. 
Want to add something above? How was your experience with the modeling industry in this article? Which step are you working on right now? Share with us in the comments section below. I would love to hear your thoughts.