Lucky for you, The growth of the catering industry is encouraging as never before. You are gonna get a paycheck for what you love to do most. You are on the right track to start a catering business in India. Caterers are evolving to new standards by introducing newer menu items. Providing a wider range of services has become a new trend. 
The very first decision while starting a catering business you will need to make is; whether you will be operating a home-based or a storefront catering business. You can choose from the two options according to your suitability. While starting a home-based catering business you need to consider the space of your house for operations, storage, and other requirements.
While you consider these options lets take you with a full-fledged plan to start a catering business in India. It is the simplest of catering business plan that stands out among others.
Identify Your Niche and Targeted Market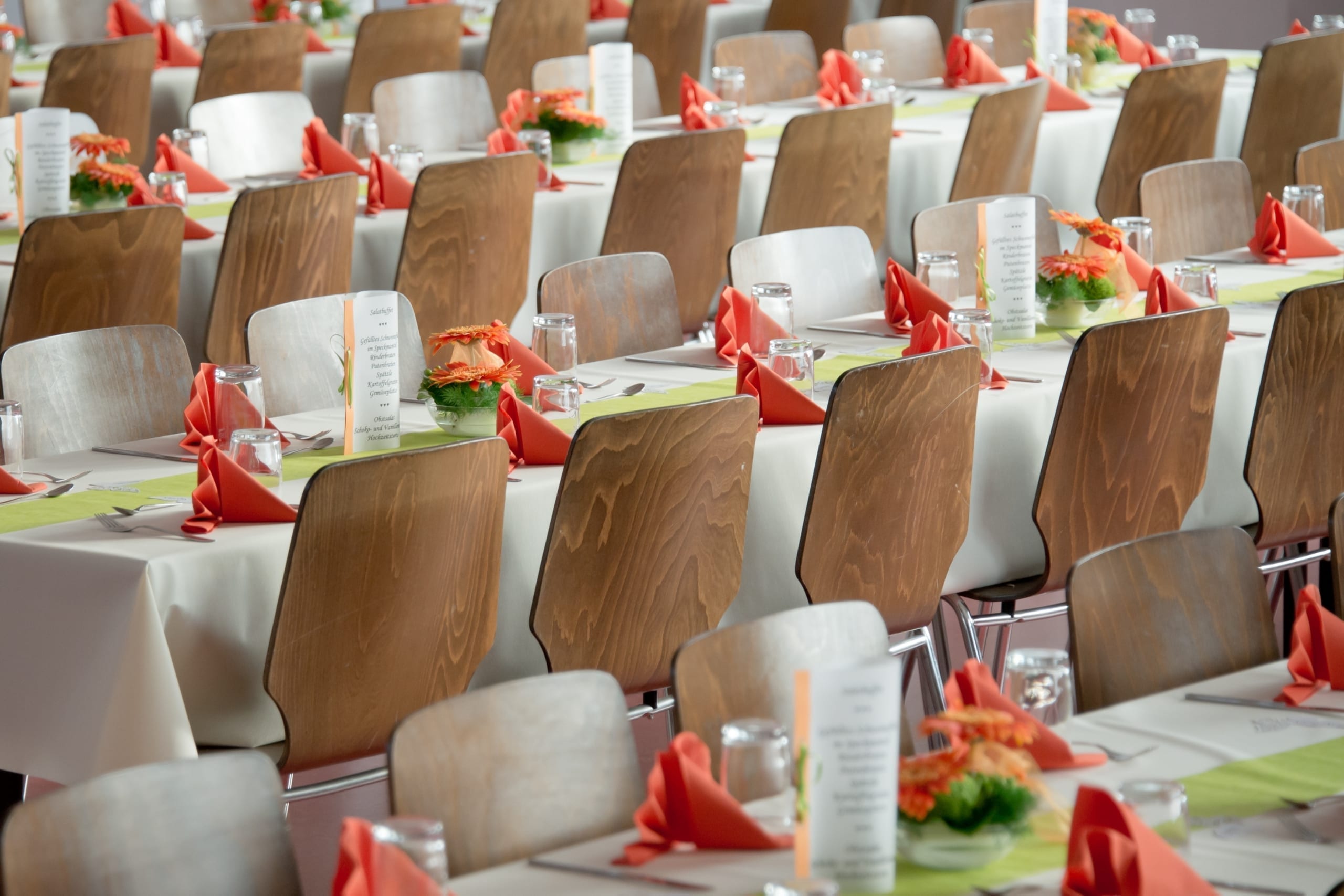 How to identify your niche?
Make a list of top 10 passion areas that are your strengths

Find problems that you experience in your passion areas and learn to its core.

Research your competitors and find a market where other businesses are not creating high quality.

Determine the profitability of your niche.  

Its time to test your idea. You can start a pre-sales of products you are developing.
 How to identify the targeted market?
Analyze Your Products and Services
List down the features of your products and the benefits of each feature. 

Find out the customers who need your benefits.
Figure out the demographics

Determining which customers will be most likely to buy your product. It can be kids, Tamils or females. Consider the following factors:
Age

Gender

Location

Education level

Marital status

Family status

Ethnic background

Occupation

Consider Other Factors 

Personality, attitudes, values, and behavior of customers will determine how your service will fit customer's lifestyles.
After knowing your target market you need to evaluate your decision. You can ask if enough customers are there, affordability of products. reachability of services etc.
Create A Catering Services Plan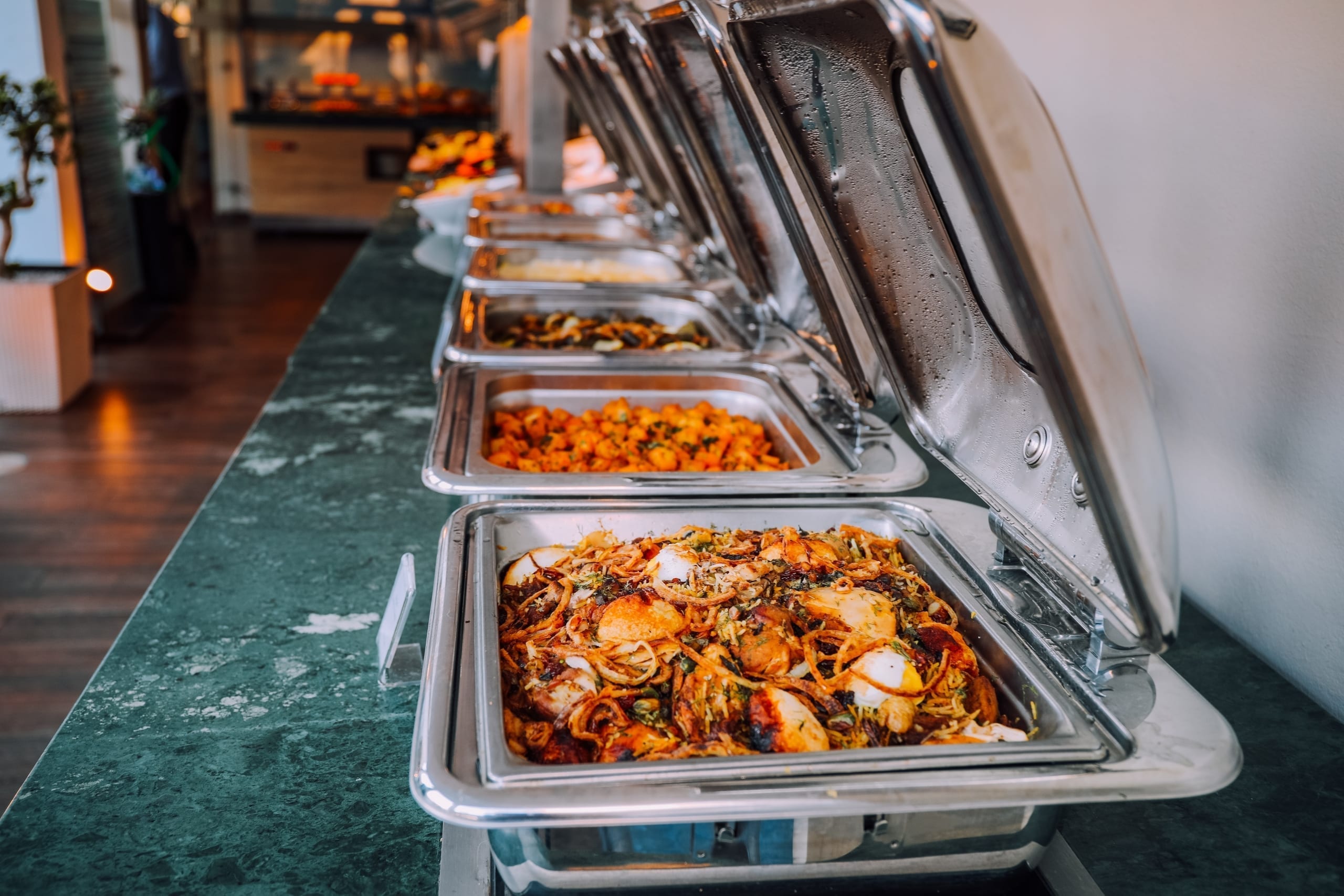 You can start the food catering business plan by setting up the business legally. It's important to run your business freely without any government interference. Complete these steps and you are one step ahead to start a catering business.
Acquiring licenses and certifications
You need to research in your area about the laws related to food and drinking. To save your time we have provided a list of licenses that you can go through. Also, visit the websites and bookmark them for further registrations.
Liquor License
Health/Trade License
FASSAI License
Environmental Clearance
Eating House License
Shop and Establishment Act License
GST registration
Fire License
Lift Clearance
Find Location For Operations
You need to find an ideal location to start operations of the business. Before that consider if you are renting or purchasing. Most of the beginners start with renting to get experience. Check out these points before selecting a location.
Making your location visible is like free advertising. Customers remember the existence of a visible place.
Even the smallest of places require adequate space for a kitchen, walk-in refrigerator and storage. Don't forget the space.
Find out a secure place, Do check fire alarms and wiring systems.
A clean and hygienic place is must, Never settle for unclean places. Especially in food industry hygiene is of utmost importance.
Do ensure that you are within the reach of customers. The regularity of a place depends on how much you are available to them.
Recruitment
There are various jobs that you need to fill, each position requires different skills. By not taking much of your time we introduce you to various catering staff positions.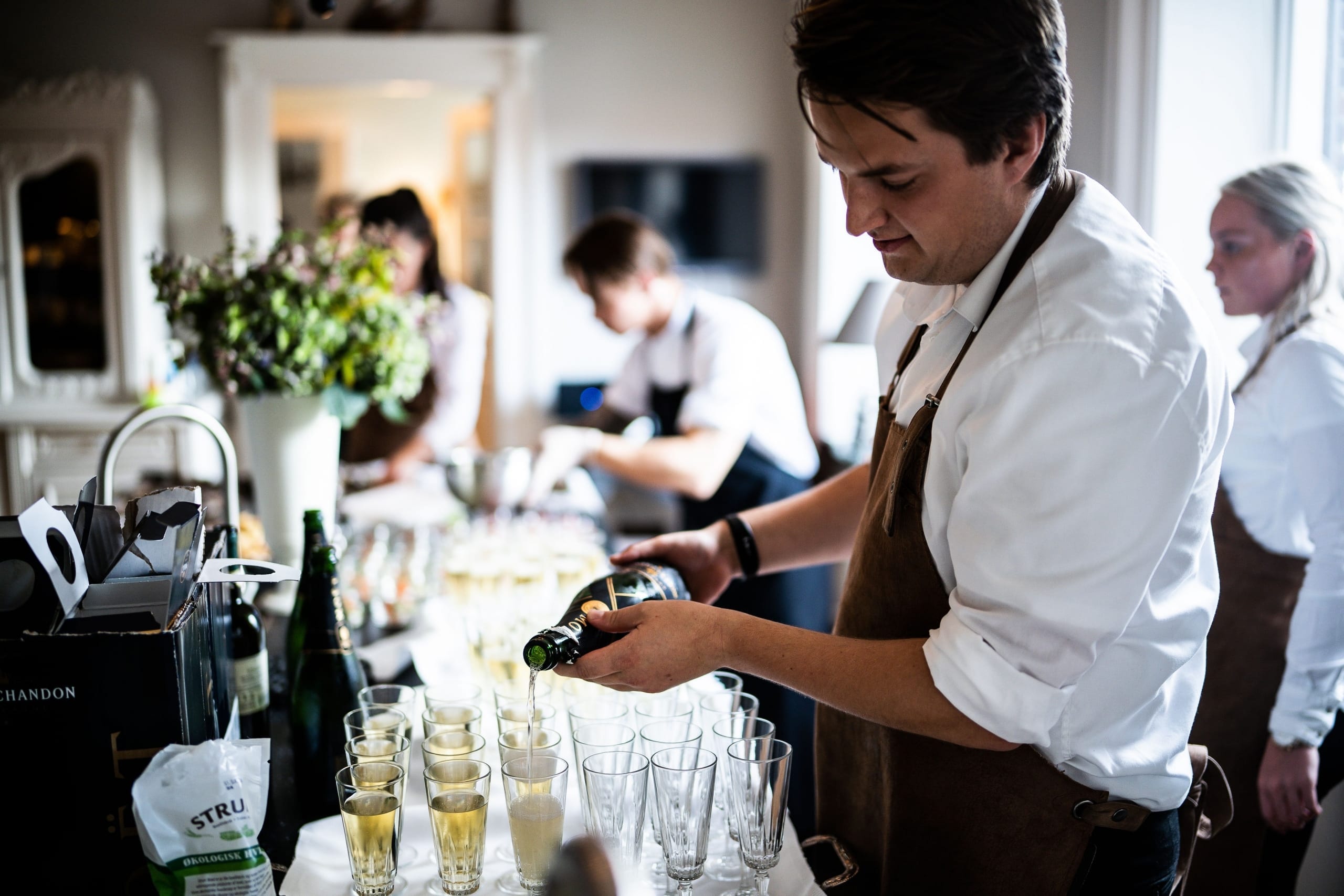 Event Planner
Your clients firstly meet with an event planner who will understand the requirement of the event. A strategy will be discussed to organize an event according to the specifications of the client. The event is managed and planned by the event planner from setting up till tearing down.
Supervisor
The timely completion of the waitressing staff and cooking staff is ensured by the supervisor. Any problem in between of the event is also under control due to a supervisor.
Chef
Food is the most essential service provided by a caterer. A chef handles the preparation of the food menu and cooking of food. He can also require supporting chefs if the event is large.
Bartenders
For serving alcoholic drinks, you need to hire bartenders. This type of requirement will not be for all the events. Also, signature drinks are provided through bartenders.
Servers
Bringing food to the guests and refill beverages is done by servers. Depending on the complexity of the food items and the number of dishes, you will require servers. You will require one server for 10 to 12 guests.
Dishwashers and Busboys
For clearing tables, busboys are required. Two to Five busboys are sufficient for a medium-sized space. You can hire more according to the size of the place. If you are not using disposable dishes then you require dishwashers.
Designing a Menu and Its Pricing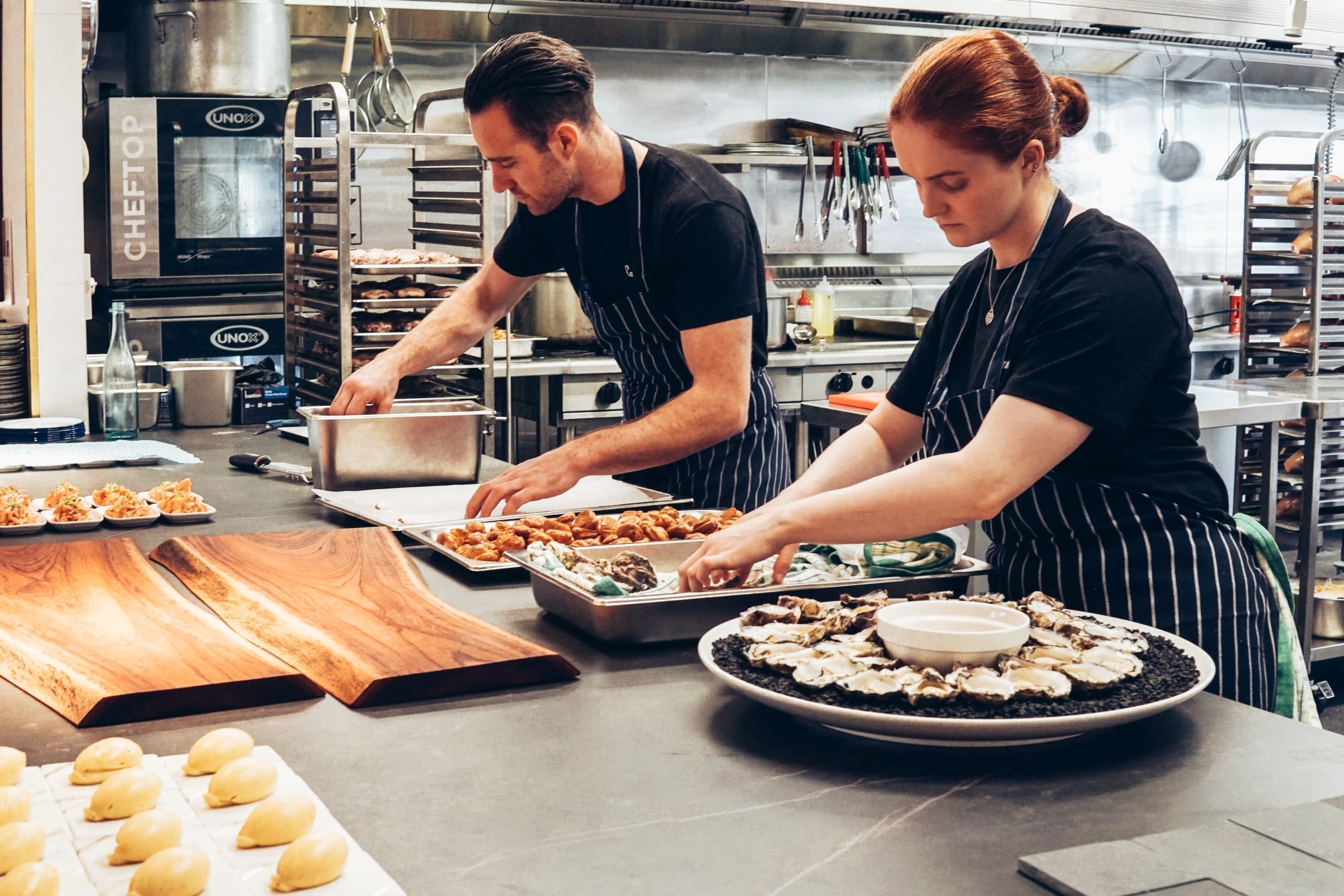 A food menu needs to be flexible. Customers do feel relaxed by getting a pre-designed menu for their events or sometimes they would also like to pick from the menu.
Design a menu that is easy to read. Avoid unreadable font on the menu.
Choose an attractive style with bright background images and colors.
Include foreign language associated with the cuisine. Stick to well known foreign languages.
Categorize the food menu to attract diversified customers.
Try to avoid the complexity of the food menu, simple categories are much more attractive.
You need to have all types of menus such as vegetarian and non-vegetarian, gluten-free, seafood, Chinese, Italian, Mexican, and appetizers.
You should also consider the different sizes of each dish and do mention that on the menu.
How to price catering services?
Pricing is a customized strategy according to the menu you provide. You need to research to adopt the best pricing strategy. Consider these points.
After developing a menu, consider costing of each dish before setting the prices.
Calculate the cost of dishes based on one portion of each item. Divide the cost of making the item by three, then multiply by 10 to determine the charge of the dish.
List down the pricing of all dishes, after completing the math. Then create a pricing sheet to present in front of your customers.
Develop standard discounts and apply them to these prices to calculate profitability. Add these discounts to your price sheet.
Do consider the prices of your competitors to obtain at par prices.
You need to modify your prices, hence, revisit your pricing in every season. It helps to remain competitive.
Catering Tools and Equipment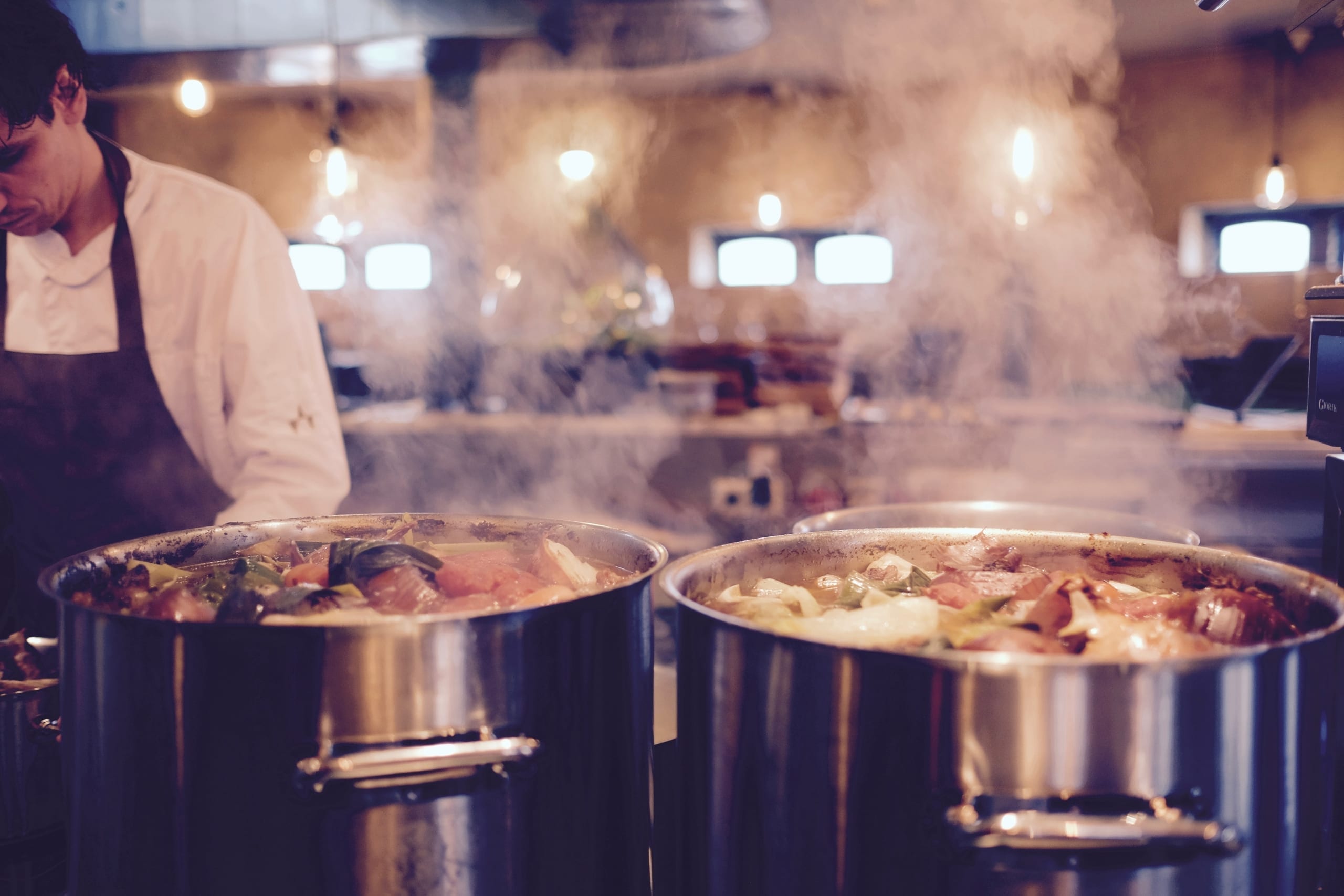 Catering requires unique software and equipment because its an industry where restaurant, caterer and event manager works as one team. Make sure you have all the tools with high quality. Here, is a list to go through and never miss anything.
Workforce Management Software
You need to track hours of employees and their schedules hence, it becomes necessary to be systematic. Relying on temporary servers will do nothing more than a hectic schedule for yourself. There are various software's available in the market, Do choose one according to your suitability. Timeclockplus is one of the software that you can use.
Temperature Control Technology
A catering service comes across with the biggest challenge of maintaining safe food temperature. Insulated containers can be stored, handheld and placed on rolling dollies. Some are specially created for hot and cold dishes.
Restaurant, catering and event management software
Catering is a unique service so it becomes essential to have software that manages food service and customer relationships at the same time. They also offer services like menu construction, payroll, shift scheduling, and reporting.
Smart Oven
A high-quality oven that is controlled smartly will help you to increase productivity. It will reduce labor costs by automating routine tasks. You will require different types of the oven such as cook and hold oven and smart combi oven.
Marketing of Catering Services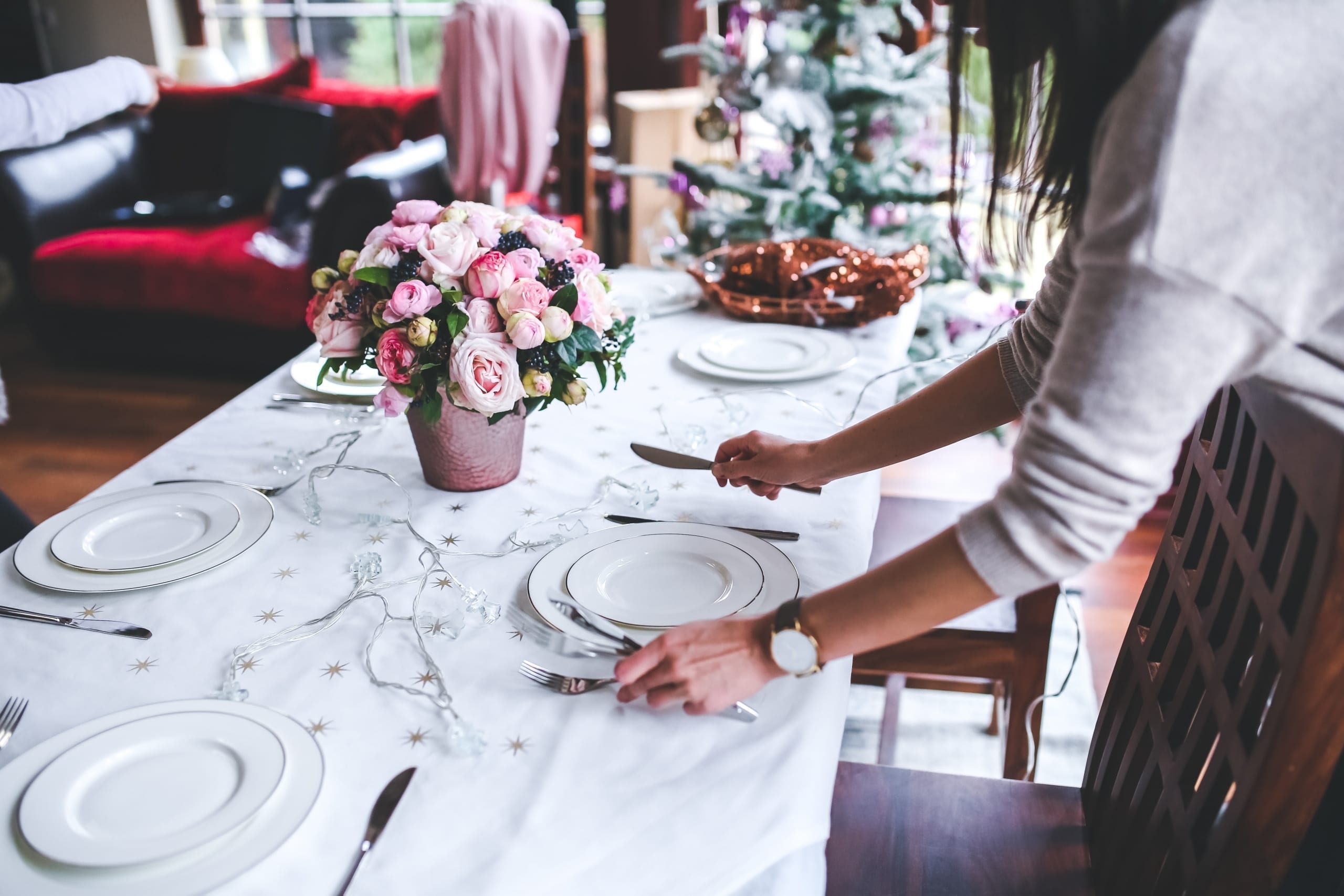 There are various competitors in the catering industry so to get an edge you need to stay one step ahead. Marketing your services is a must in every industry, but the food industry requires building faith in your clients about the quality of food.
Check out these points and create first sales for your business:
Create Your Virtual Brand on Social Media With most of the business being conducted online on social media. It is necessary to have a digital presence on social media. It includes Facebook and Instagram, to share your services.
Blogging Most of the social media is attracted to blogging. You can share basic recipes to attract customers. Once people get engaged with your services they will love your services.
Join Local Business top a Few Sample Platters It is just a small expense that can give you great opportunities further. Just show the quality of your food and impress them. They will order food and book caterers, not the CEO'S.
 Approach for Partnerships with Complimentary Businesses Various vendors that you will require on a long term basis to complete related tasks. Florist is one such example.
You can even approach those restaurants that don't offer catering services. It can be additional revenue for your business. It will help to expand your network.
Conclusion
Catering is not easy it involves various tasks in one place. You need to be more focused and systematic towards every task, one mistake and you can ruin a lot of customers. While you can be good at cooking but event planning is a different thing, You need to top at all times.
You can hire support but taking over your business by others does not takes much time so, its necessary to learn every task. At least their basics. You need to be consistent with your work. Quality of work will prove to be fruitful.
Also read: How To Start Juice Bar In India: The Complete Guide
I hope you are ready to start your business and grow your business with highly proven marketing techniques mentioned above. Have any queries? Ready to help. Do Comment