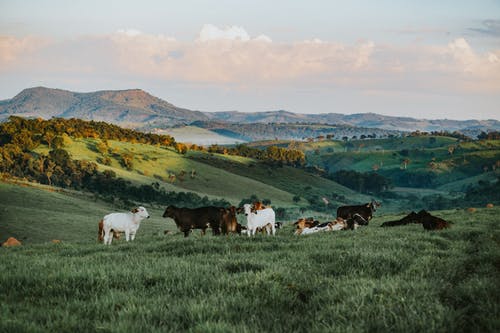 Do you love to live with nature? The fresh air, green grass, and innocent animals. Are you ready to make decisions freely? Do you wonder about the profitability of the business while enjoying what you love most? If your answers are yes, then start with the livestock farming business.
The rising demand for the resources produced from livestock animals is no surprise to anyone. You cant think of a day going without a dairy product. But these factors won't assure your success.
Livestock farming is a different industry, it does not involve just rearing the breeds of livestock and selling its produce. Managing the animals to taking care of the infrastructure to managing the finances will be your responsibility. We are here to help you out with the whole process.
Livestock Farming Business Ideas
Dairy Farming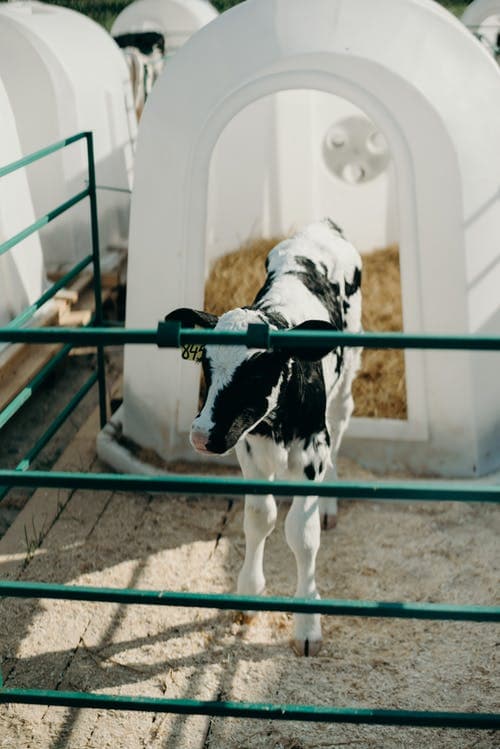 What is the most popular kind of farming in India? It is dairy farming. The variety of resources that comes makes it the most profitable business. It is most prevalent in India. You get additional resources apart from milk and meat. It requires a medium investment and provides high returns. Some related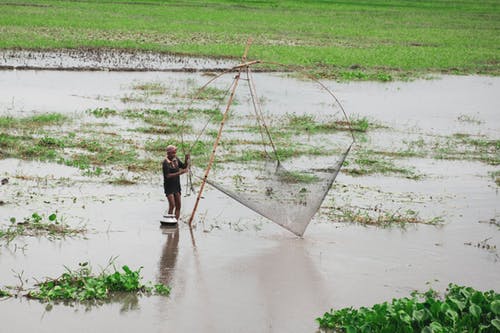 Those who have sufficient water supply or live near to water bodies, for them it is the most profitable business. You need to identify the market to gain high returns. The most prevalent fish breeds are salmon, catfish, carp fishes, prawns, and shrimp.
Ornamental fish farming is also a very great opportunity to start a business and make big money.
Goat Farming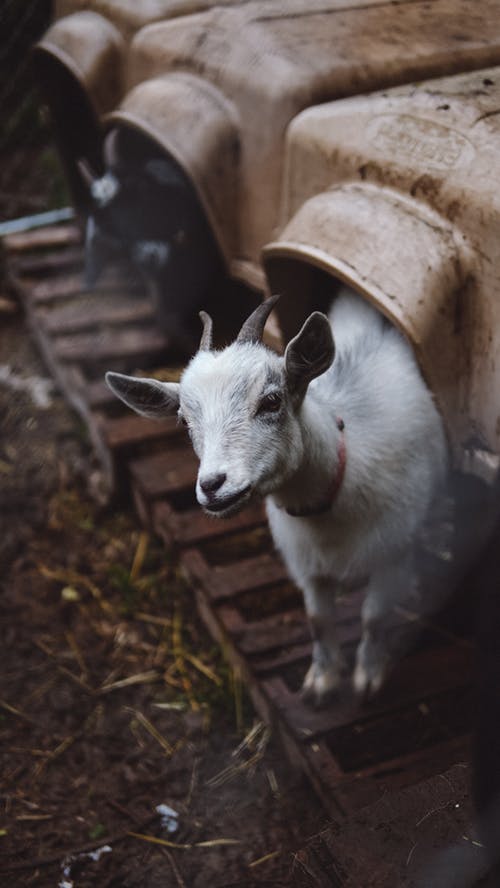 The major advantage of goat farming business is the size of this animal. Goats require a small area for housing. The investment in goat farming can give you quick returns. It is one of the most profitable businesses as goats provide milk, meat, and skin.
Poultry Farming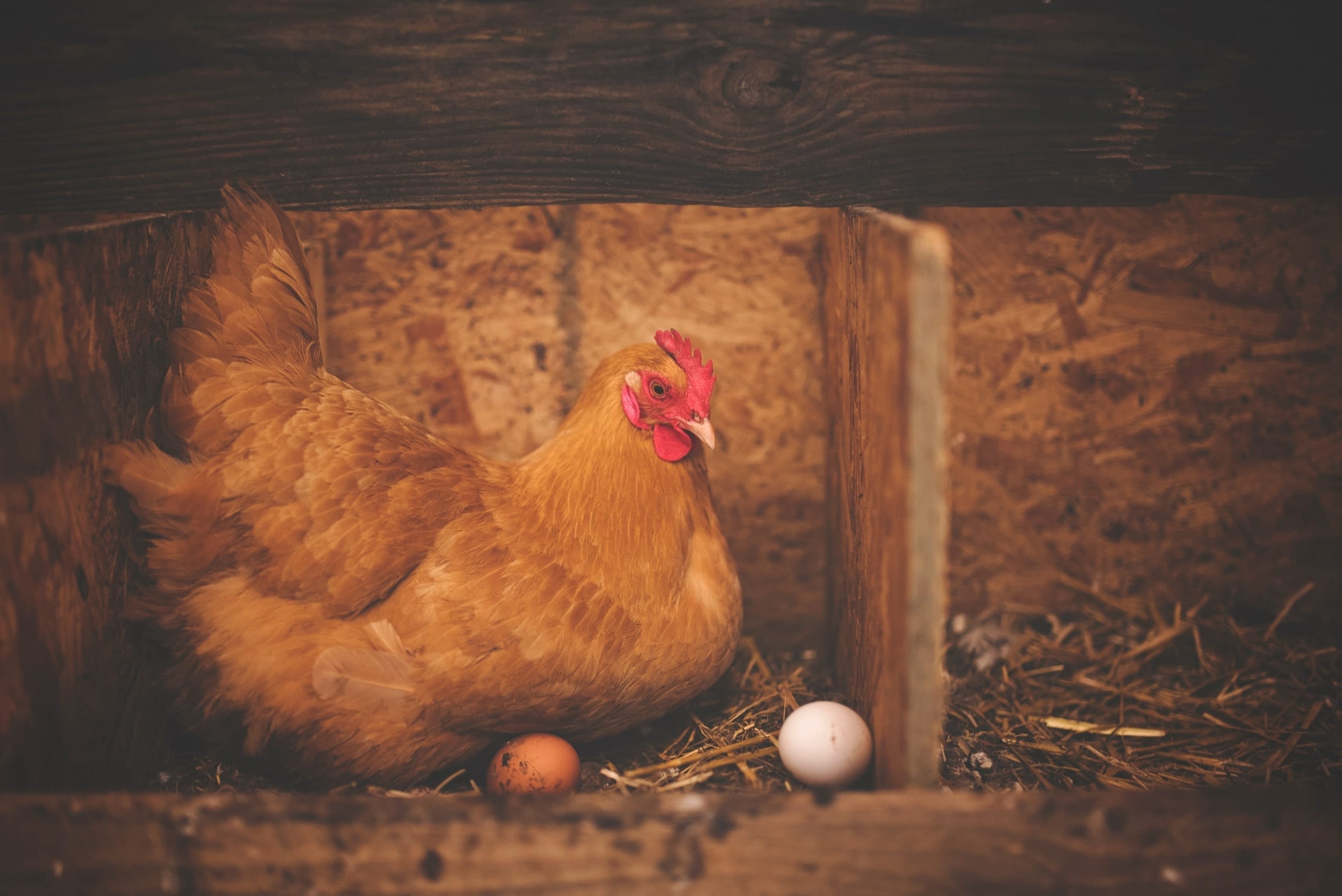 It can be started in the urban areas too, instead of most of the farming that is usually done in rural areas. An egg has become an industry of its own. Producing to hatching to chicken selling these all stages of poultry farming has become different businesses. Generally called egg hatchers, chicken sellers, egg sellers, etc.
Sheep Farming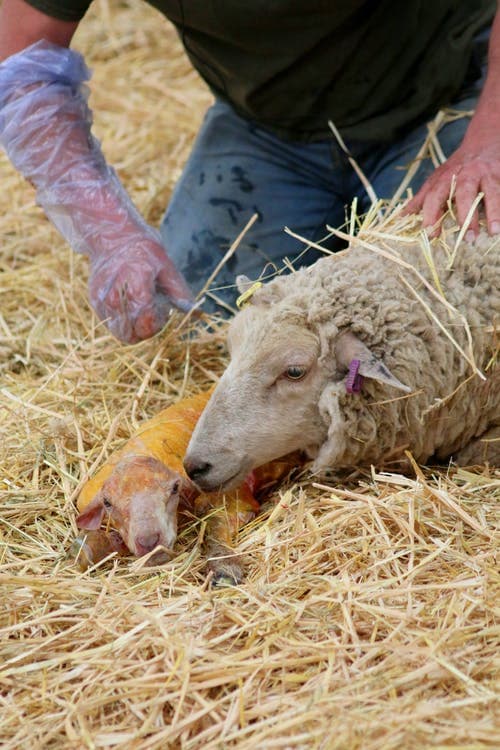 Sheep are raised for milk and meat. The most applicable use of sheep is fiber. Fiber is used and produced by various countries such as Australia India and Iran. You need to have a proper business plan before starting this business because it requires proper funding.you have to select the breed depending upon the climatic condition of your area to avoid damages. It is a highly popular business in the field of the livestock industry.
Snail Farming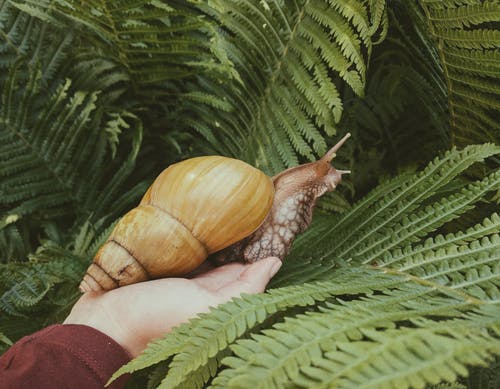 Snail farming is also known as heliciculture. It is an attractive business opportunity with a low cost of livestock snails usually are raised in the wet atmosphere. You need to choose the right species to start Snail farming. you need to ensure that you understand the business plan before the snail farming business.
Quail Framing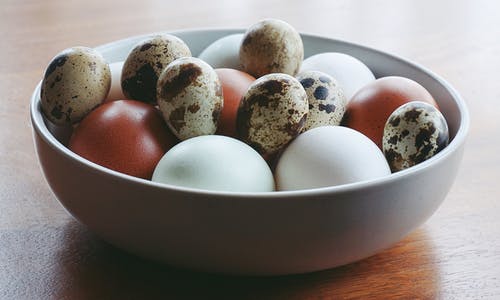 Quail is a profitable bird due to various reasons. It grows rapidly and less interval of generation. It creates a large market for diet conscious people, due to the less fat and fewer calories in the quail meat. Quail is a famous food for vitamin availability and essential acids.
Pig Farming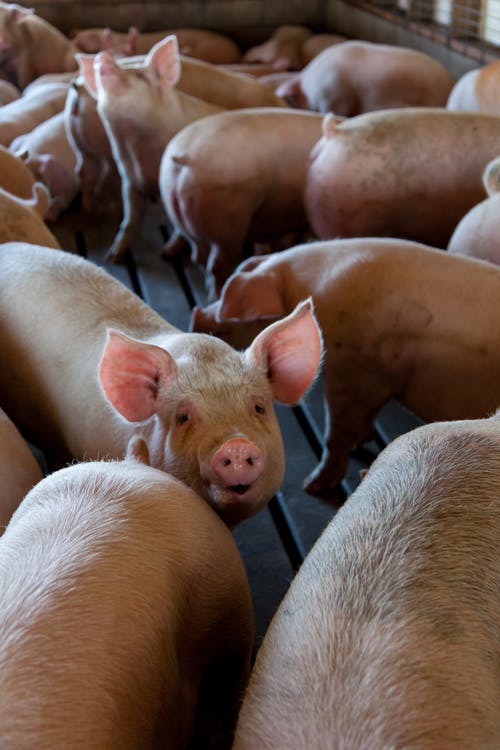 Pigs are the most available form of species in the livestock industry. The United States is the largest exporting country followed by the European Union and Canada. Most of these are used for consumption as food. Additional businesses that you can start are pig fat and skin for clothing, ingredients off food, cosmetics, and other medical uses.
Pearl Farming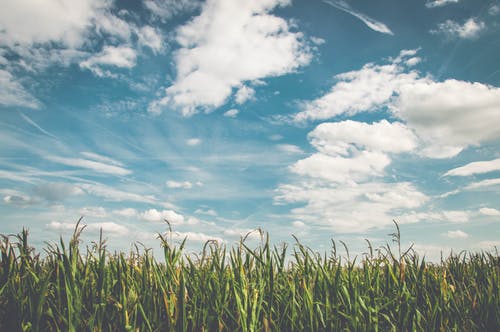 The Pearl industry is on the rise nowadays. You need to have specific knowledge and skills to succeed in this industry. You have an edge on the market by producing them artificially. So it becomes a widely successful business.
Here, is the step-by-step guide that ensures a successful livestock farming business.
Recognizing Skills
You need to be skilled and knowledgeable about the kind of farming you choose. Different kinds of farming require different skills. There are some key skills that are mandatory for each and every farming structure. You cant move on to a business without these. Don't worry if you lack behind on any of these. You can always expand your horizons by learning more.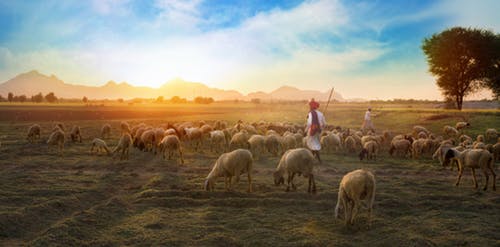 Good Physique A farmer is someone who spends hours at the field, working, lifting, pulling, and continuously moving. You will be always doing something. Sometimes you are traveling from one city to another or maybe just staying in one place and completing your day to days tasks.
Being Organized You need to set up everything at its place. You can't be running for everything you require. It will help to save time and you know well that time is money. Don't waste your time on worthless work. Later on, you can hire someone to help you out with the menial tasks.
Organic Products You should maintain the quality of the products. Once a business loses its reputation, it is very difficult to regain that. Consider customer suggestions to provide better facilities. They are the ones who will give you serious feedback.
Quick Learning Business is the experience, every time you learn something. Take those lessons for life. You can learn new skills and expand them anytime. There are many ways to be on board with all the tasks. Start with reading books.
Critical Thinking Are you analyzing every decision? Are you considering the pros and cons of your decisions? Are you taking those decisions which are more weighed on its pros sides? Its what is called critical thinking skills.
Develop a Business Plan
To get funding from the government to start a livestock farm, you need to prepare a business plan that should contain a variety of related information such as expenditure, income, market worth, inventory, and net worth. You can consider having volunteers from colleges and schools who are available to work and offer free help to the farmer.
Legal Structure
How to choose the best business structure for your livestock farm? Before choosing a legal structure you need to understand that this structure will determine how the decisions will be made and the liability for the owners The tax implications will be provided according to a legal structure.
 Here are the kinds of the legal structure
Sole Proprietorship is a simple structure that will be owned by one person. Mostly the livestock farm follows this kind of legal structure. The control of the business will be provided to a single person. The assets and the profit will be given to the owner. This kind of ownership can be transferred easily you can also transfer the assets but liabilities cannot be transferred.
 limited liability company is formed when there is more than one farmer involved. This type of company is known as LLC. This kind of structure is followed only when the profits are higher. Liability is divided into a number of persons. the personal Assets of the owners are not secured, they can be sued anytime on the basis of debt.
Partnership When there is more than one farmer, they can also form a partnership. In a partnership firm, partner contributes to the business and they have to maintain a legal partnership agreement. The profit and losses are divided according to the share of the partners'. Partnerships are not common in the livestock industry but you can start one if it is suitable for you.
The corporation is an additional kind of legal structure for livestock far. The state laws of an area can dictate the rules and regulations to form a corporation. In this type of structure, you can also get funds from outside investors through the stock. If the shareholders leave from a corporation then also it works as it was working before. This type of legal structure is popular nowadays to achieve social causes such as education.
Licensing
Starting the registration of your firm is the basic need. After deciding on the legal structure of the business, this step will set up the business officially. Take these steps to get the license for the livestock business. Tip: Get pan number before applying for Import and Export Code.
Register the business as a private limited company or proprietorship firm or Limited Liability partnership.
Apply for GST registration
Get FSSAI registration.
Open general license ( Import and Export Code IEC)
India's sanitary requirement certificate
Read this to know more about livestock animals importation
Business Account
To help you with the proper collection of payments and maintaining a record of expenses in- one place. You can maintain the credit history of your account. It will be useful to get funding and potential investors.
You need to open a bank account separately for the business. It will separate your personal and company assets. In this way, you will avoid any damage to your personal assets. It will protect your personal assets.
A bank account will help you to make accounting easy and tax filling simpler.
Setup Location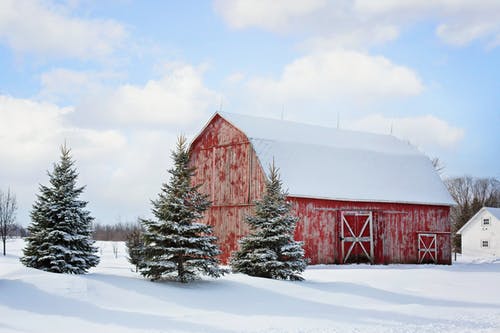 Setting up the location is an important factor when you business is officially registered. This will help the customers to learn about your place. As soon as your place is visible to them, You can start the business.
Some of the important factors to consider while choosing a location
Visibility
Reachability
Enough Space
Neighbourhood Research
Researching Area of Operation
Convenience to Customers
Choose The Breed
Market research is the most important factor here. You need to consider the number of breeds and quality needed by the market. According to the kinds of breeds you can consider the quality of meat and milk produced.
The second major factor responsible for the quality of the meat and milk is the fat composition. It is also known that sometimes the length of time it is hung affects meat quality. Quality can be increased with the period allowed for hanging.
Feeding Food
Nutrients of animals will decide the quality of your products. Maintaining a balanced diet is necessary. The feeding level should be measured. Excessive or inadequate level of feed will affect the production.
Overfeeding or less amount can be harmful to the breeds and their environment. let us understand, how it can affect your environment?
The excess feed can result in harmful health problems. Animals will be at greater risk of health problems.
Often excess gets wasted. If it remains for a long time, food can be contaminated, and ultimately it will be wasted.
Water supply is also the most important factor. It is the cheapest resource, But the proper level of feed should be ensured.
It can also get contaminated due to a short supply of water.
During winters, Special care should be taken. Water can get frozen and this will affect directly your livestock.
Livestock Equipment
Numerous equipment is required for housing, feeding, and handling of livestock. Different breeds require different kinds of equipment. Each of the facilities must be designed accordingly. While designing these facilities think about weather, topography, and the availability of feed.
Kind of Structures for housing
Open-sided, Single slope shed It is the most typical kind of structure used. it is most suitable for cattle farms. You need to ensure that it should face south for winter sun and block the winds. It is much less expensive than other structures.
Open-sided, clear span pole shed It provides much more space for the resources and equipment to collect manure. It can be opened from any side to the environment.
Dairy Barns Most of the previously used dairy barns, after retiring and renovating. It will acquire these costs and you are ready to start your business there.
Hoop Barns It is the most expensive structure. These are similar to greenhouses. You need to ensure proper ventilation here. As these may be less efficient at this part.
Feeding Equipment
Feed Bunks
Portable Hay Feeders
Water Equipment
Headgate
Holding Chute
Working Chute
Crowding Pen
Holding Pens
Scales
Loading Chute
Marketing Your Brand
Marketing is the basic need of a business You need to market the products to stand out in the market. The process of marketing does not complete at introducing the services, it goes on by promoting the product and its prices. Prices are the main differentiator for livestock farms. There are various kinds of marketing but you need the right one for your business.
 Here is a list of all the market techniques, take a look
Advertising
It is the most influential tool for marketing. There are various kinds of advertising. According to your budget, you can choose for yourself. It will help you out to attract the first customer for the business. It will additionally boost the image of your business.
Web Advertising
Social Advertising
Neighborhood Advertising
Local Area Advertising
National and International Advertising
Hoardings
Flyers
Pamphlets
Digital Presence
Your business should be present on social websites such as Facebook, WhatsApp, LinkedIn, and Twitter. You can also list your business on various social platforms to boost sales. These offer a free trial and then you can pay them to make your business visible to a huge targeted market.
Don't fall for the scams prevalent most often nowadays. You should ensure first by contacting helpline numbers and using references.
Business Cards
Your business must have a business card. While joining an event, going to a party or attending seminars and conferences, you can hand over your business card to them. Don't forget to mention your contact number. More the business card distribution, higher customer connection. These cards will help you stand out in the market. It is a traditional form of marketing.
Pricing with offers
You can start offering services with the best pricing strategy that provides products at a good discount. Initially starting with a cost is what the most profitable businesses do. You have to spend some to get some returns. Never compromise on the quality to provide cheap offers to get customers. If you are providing good quality then eventually you will have buyers.
Conclusion
Livestock farming requires a great deal of hard work. You can consider this business only when you are sure about your skills and efficiency. Don't take it lightly. It will require a good amount of investment. If you lack any skills, try joining courses online. You can expand your horizons by reading business startup books.
Well, no business comes with risk. If you are not sure, just have some experience in this field by helping on a livestock farm. Once you get enough work experience, then go for identifying your skills and set up a basic plan. The further procedure is with you in this guide.
By following every minute detail, and never missing out on the necessary thing. You can ensure that you on the right track. You will make it a successful business, just be patient with yourself. Every new thing takes some time. Be focused and consistent with your hard work.
Now after understanding the guide, you are ready to start a livestock farming business. It is not as difficult as you would think. Have any queries? Ready to help. Do comment. Hoping for your feedback.