Ice Cream is not food but joy in India. Maybe the food industry may fall out but the ice cream sector can not. The ice creams lovers are the ones telling us this secret. The right flavors, location, and service will take you a long way in the Ice Cream Industry.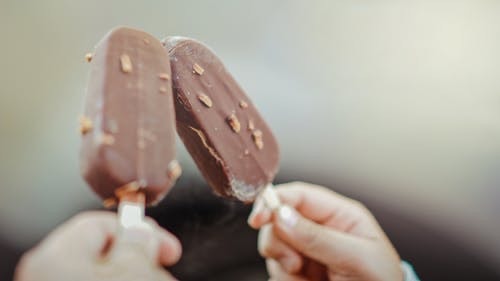 Ice cream franchises in the Ice cream industry are earning more for a variety of products. The different options that a child gets and then a whole different bunch for adults are just like buying for clothes. The ice cream revolution made it easier and more profitable than ever.
Halfmba.com presents Top 16 options for ice cream franchises, choose according to your investment power.
The number one choice of India-Amul is not limited to ice creams. A drastic range of products can be seen at Amul parlors; How does it help? Remember when you crave ice cream and then bought some cheese, then chocolates and a lot more. Resulting in huge sales for Amul parlors.
Before thinking for an Amul ice cream franchise a pre-built location will be required. It will include renovation, repair, paint, furniture, and almost everything. The setting up of a location will cost about 2 Lakhs to 6 lakhs depending on negotiation skills.
The one thing where Amul helps you is the supply of stock, while of course they are needed to be paid. The whole stock comes from Amul and you can fully focus on sales. The retail margins of each product will be different. It is decided by Amul.
Investment: 2 lakh to 6 lakh
Area Required: 100 to 300 sq.ft  different for Amul outlet and parlor
Naturals Icecream
Whenever you want ice cream, Naturals Ice Cream Parlour is always near. It is one of the leading ice cream companies based in India and also charges less than a foreign company. With the benefit at costing you get to have a fully icecream based outlet.
You need to select a Naturals ice cream franchise location that is at least 5 to 7 kilometers away from any other outlet. The location cost is borne by ice cream franchisees. If you want to quickly start an ice cream franchise click here and apply now.
After visiting the website, you are asked to fill the details such as name, contact number, address, business, job position, and identity proof. 
Your details will be reviewed in some time, it can take several weeks. You can contact them at 022 62691984 to know about your application. The overall gross profit margins are 55% which can be expected by any Naturals outlet.
Investment: 12 lakhs to 20 lakhs includes all expenses
Area Required : 200 to 500 sq.ft.
Baskin Robbins Ice Cream
Let's move on to something worldwide where you can even trade with the whole world. Baskin Robbins is the world's largest chain of Ice Cream outlets. It has 7000 retail stores with 725 or more stores only in India. Baskin Robbins works on franchising from the day it started.
You can apply for franchising at Baskin Robbins which, if accepted can give you a 5-year agreement. The basic plant that manufactures the whole production in India is situated at Pune. Every ice cream franchisee directly gets its supply of stock from Pune.
First of all, choose a Baskin Robbins Kiosk or Lounge or parlor. The investment depends upon these three options. Acquire your personal and official information in detail before applying for an ice cream franchise or click here to know what information will be asked.
The profit margins of Baskin Robbins vary from each section. A kiosk gives profits of 50%, parlor makes a profit of 46% and the lounge makes a profit of 52%. There are no signs of a decrease in profits from recent years.
Investment : 11 lakhs/13 lakhs/18 lakhs respectively for kiosk/parlour/lounge
Area Required : 150/250/500 sq.ft respectively for kiosk/parlour/lounge
Mother Dairy
Here is one good option of franchising at low investment but total reach in India. Mother Dairy is an experienced company and it gives very easy options for franchising. You need to check the availability of locations before applying for an ice cream franchise.
While you apply for an ice cream franchise at Mother Dairy stick to provide good official information and you must get the information priorly. Even mother dairy is planning for an expansion that can be a great opportunity for indications wanting to buy ice cream franchisee.
Safal is one of the initiatives taken by Mother Dairy. You will get support from Mother Dairy in the form of training, marketing, managing, stock supply, and much more. Click here and visit the website to learn more about the company.
Also the profit margin is a quick check at this company. You get a 30% return within 2 years which I found quite worth it for the investment it takes. The return may vary depending upon the location and strategies used.
Investment: 5 lakhs to 10 lakhs
Area Required : 500 sq.ft
Havmor
Similarly as Amul, Havmor is a Gujrat based Ice cream platform serving the whole of India. It has a reach in the food industry through ice cream parlor and fast food outlets too. It has 30000 and more outlets in India providing 160 products.
The profit margins are expected at 35% which may surprise you within the quickest possible time. The sales are quite high but the acceptable applying forms are low. You may require good experience while applying for a havmor ice cream franchise.
The period of the agreement for an ice cream franchise will last for 5 years and after that you can renew it. Renewal is based upon the profitability and work of the outlet for the previous period. A 25% fee is to be paid at the time of renewal.
The investment cost of havmor outlets does not include the expenses on location. Any purchasing cost, renovation cost, equipment cost, software cost, and others are paid by the ice cream franchise. 
Investment: 12 lakhs to 15 lakhs (12.5 lakhs ice cream franchise fees, 7.3% of sales as royalty, up to 6 lakhs for interiors, 12 lakhs for equipment additionally)
Area Required: At least 800-1200 sq.ft that includes a frontage of 20 ft for sitting. 
Kwality Walls
The Number one company of India: Hindustan Unilever Limited is the parent company of Kwality Walls. It has a huge brand image that can be beneficial if you buy an ice cream franchise. The children's favorite Paddle Pop ice creams and adult favorite Magnums are no surprise.
You need to apply for the ice cream franchise after considering these two options: Kwality Walls Swirls or Kwality Walls Parlours. Swirl is a European concept that is based upon creating your own ice creams while the parlor is a regular ice cream shop. Kwality walls support in various ways to build an ice cream franchise.
The support by Kwality Walls to an ice cream franchise is Branch design development support, Marketing advertising support, Extensive business support, Promotional support, and much more.
Investment: 2 lakh to 5 lakh
Area Required: 8 by 6 sq.ft for Kwality Walls Kiosk and 10 sq.ft for Kwality Walls Parlour
Cream Bell
Cream Bell holds a 15% market share in the economy under 300 crore of the ice cream sector. While franchising with one of the great ice cream giants of India, they started taking baby steps. The brand is ready to expand in various other states of India so its time to take this opportunity.
If you are wondering about the return in investment then it is approx 18% which is quite good. Although it demands a high amount of investment, the payback is great. The most important focus of Cream Bell is quality and it can't compromise on that.
Proper scrutiny is done before accepting any ice cream franchise offer so be ready. Get a qualified background and expertise in the area of marketing. Know more
Investment: 10 lakhs to 20 lakhs
Area Required : 100 to 500 sq.ft
Vadilal
The Vadilal brand is known to all but one interesting thing about Vadilal is it provides about 50 or more flavors in the Ice cream market. Hence it is also one of the most variety of providing companies. All of its flavors are available in 116 packs and forms.
Only retail ice cream providers can apply for franchising options through Vadilal. The training program of Vadilal is beneficial as it provides field assistance, IT systems, expert guidance, and various other facilities.
The amount of royalty is exclusive of investment which is paid as a percent in the sales earned. The fixed percent of royalty currently is 20%. Check here for more details.
Investment: 5 lakh to 10 lakh
Area Required: 300 to 3000 sq.ft depends on the ice cream franchise.
Haagen-Dazs
Were you talking about big money? Here is one of the highly profitable ice cream franchises that let you make more. But of course, high profits come with high risk which is in the form of large investments. Check the investment amount below and then decide.
One of the Gold Standard made ice creams in India comes from Haagen-Dazs. It marks high-profit margins on the various products. The USP of Haagen-Dazs is a unique experience for each customer hence attracts most customers.
The return on investment can be expected at 30% or more depending on the strategies of each ice cream franchise. Within the period of 3 to 4 years the payback period can be expected. Check here for more.
Investment: 50 lakhs to 1 crore
Area Required : 500 to 1200 sq.ft.
Dinshaws
Dinshaws was a dream of two brothers who like you wanted an ice cream shop to impact the world with cherishing flavors. The company is spreading in India rapidly and it gives you a worthy option to buy an ice cream franchise with widespread reach.
Now Dinshaws is not limited to ice creams but also various other products such as dairy products, bakery products, and much more. You might want to have a look here. Learn more about Dinshaws.
D-Kone is one of the highly famous products which I tried once. It is an innovative product by Dinshaws. You may want to have it on your buds. The returns have been satisfying from past years through the Dinshaws outlets in India.
Investment: Not Disclosed
Area Required : 500 to 1000 sq.ft
Top N Town
You will find one Top N Town store at every corner of India. If you haven't experienced being at Top N Town store then you are not maybe from India. So yeah enough of the brand value now let us talk about franchising with Top N Town.
If you have an understanding of consumer behavior with a food industry background then be ready to open the Top N Town ice cream franchise. If not, get it. The primary requirement to open an ice cream franchise will be getting a hotspot of the city with most customers.
The first decision is choosing a parlor model or a distribution model. According to the models you have requirements for investment and area of ice cream franchise. 
Investment: 10 lakhs to 20 lakhs
Area Required: 250 to 600 sq.fr depending upon the model and area you choose.
Gianis
Gianis is one of the respectable organizations in the ice cream world and I loved the option of ice cream franchise. Why did I like it? Basically the investment amount is quite good with the returns and the support it provides is really worthy. The area required is not like a requirement because this kind of area is like the minimum.
Now here comes one best thing about Gianis is it has 60 and more years of experience. That is rare. Any ice cream franchise under its guidance can flourish more than anything. It never steps back while supporting the ice cream franchises and a royalty amount is expected as a percent on sales.
The brand has various expansion options like moving to other niches such as shakes or getting an outlet abroad such as the US. It provides more than a hundred products in India and profit margins are great.
Investment: 11 lakhs to 14 lakhs
Area Required : 250 sq.ft
Gelato Vinto ice cream franchise
Gelato Vinto is One of the Italian names in the ice cream industry that made its name this far. The first outlet made its mark in Delhi in 2005. Yeah! That was long ago now it has more than 50 stores in India. Every region of India has a Gelato Vinto outlet.
Getting one Gelato Vinto ice cream franchise wants you to decide between a Flagship store or Stand Alone store or Kiosk. The area and investment will differ according to these. There is not much difference in these models just the cost and area are something that tells the difference.
The company supports the in-store design and store construction Assistance in business development Operational support Marketing Support. Stock is supplied with a lower percentage in the MRP. Training is given for each member and the store runs at the owner's cost.
Investment: 6.75 lakhs for Kiosk, 12.7 lakhs for Stand-Alone Store, and 21.6 lakhs for Flagship Store.
Area Required: Differs for each location depending upon the area and model.
Papacream ice cream franchise
Have you ever tasted handcrafted liquid nitrogen ice creams? If not then go for it now. Papacream is a brand that evolved the ice cream industry through some unique flavors. I know you may find some low graded companies with those ice creams but thats not what Papa cream gives you.
Now Papacream outlets are like a craze in India but unfortunately there are only a few. If you get that opportunity to buy an ice cream franchise from Papacream then I suggest not to waste it. The investment is worth the payback returns.
The brand is expanding at a very fast rate in India so get on your feet to get this opportunity. The term for the ice cream franchise will be five years with all the support and guidance from the parent company. 61% of returns are expected yes! You read it right.
The right fir territory is given to ice cream franchise owners and the agreement for ice cream franchise can be renewed. The renewal is based on the work in the previous 5 years.
Investment: 10 lakhs to 20 lakhs
Area Required : 100 to 800 sq.ft
Hokey Pokey Ice Cream
If you are really looking for an Indian ice cream flavor based company then your search ends here. Hokey Pokey ice creams give you a deep look into Indian flavors with a wide variety. The upcoming many outlets in India are a big chance for franchising.
The company also gives an option to customers so that they create their own ice creams live. Hokey Pokey is owned by DRUMS Food International Pvt. Ltd. (DFIPL). Most of the outlets are found in the southern and western parts of India.
High footfall locations are preferred by Hokey Pokey company and you may get early acceptance due to this reason. Try to search for a location which is situated in the center of the city but footfall should be considered highly.
It has a general five years of franchising agreement that can be renewed based on your work. The returns are expected within 2 years of operational work.
Investment: 10 lakhs to 20 lakhs
Area Required: 100 to 500 sq.ft 
Thanco Natural Foods Private Limited ice cream franchise
What does Thanco Natural Foods Private Limited boast about its ice creams? It is the quality of ice creams that have never changed until now. It guarantees the handpicked ingredients and then making them into ice cream.
What u liked most about this ice cream franchise option? The return on investment which is expected is like breaking news. It provides 150% returns as estimated in previous years. The investment is really great at this return.
It is important to locate a prime location in your city so as to complete the first requirement for a Thanco Natural Foods Private Limited ice cream franchise. The term ice cream franchise agreement is five years with a chance of renewal.
Investment: 10 lakhs to 20 lakhs
Area Required : 100 to 1000 sq.ft
How to set up an ice cream franchise in India?
There is a whole different process that demands your focus. Ice cream is a relaxing experience of our life but I can't say the same thing about the ice cream business. With all the minor details I hop on to some simple starting points. Take a look at these and decide yourself.
Pre Requirements: Specifically applying for an ice cream franchise is nothing but a major requirement before applying. Location, investment, expertise, experience, work background, and creditworthiness. Only these things can save you.
Applying procedure: Visit the website of each franchising option and select one. Fill the details required and submit the ice cream franchise form. Wait for their response or maybe not.
Contact: yeah! It may take a long time but you can contact the Indian representative of the company directly. Ask them A to Z everything. Now you are familiar with the company. So contact the company after a few months of applying.
Prepare for tomorrow: Maintain staff list, equipment list, menu list, and emergency numbers. You will require more than 2 to 3 lists for each category listed above.
Legal needs: after the acceptance of the ice cream franchise, apply for legal requirements. I hope you talked about the legal requirements of an ice cream franchise from the company. These licenses will take more time if not prepared way before (like 2 to 3 months).
Conclusion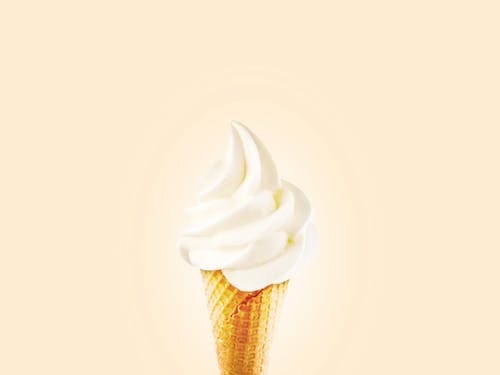 I hope the information provided was enough, if not check out the websites mentioned above. The main factors on which an ice cream business depends is the choice of customers balanced with current trends. What will help you with it? Get the online and offline surveys done and you will know it.
Here is a tip# Get practical exposure from the managerial background of an ice cream company. It is one of the ignored tasks by owners.
Which ice cream franchise do you find in your area the most? What is your favorite ice cream option? Does your favorite ice cream is from the above brands? Any other query, comment below, and get your answers now.