Pilot Training and courses have always considered being of high authority and future prospects in India. The career path is very hard to pursue but is also full of opportunities and possibilities. To work as a pilot is a dream for many, and why wouldn't it be? To touch the sky and being in a respected profession is a fascinating career choice.
The never-ending curiosity and the constant desire to explore the sky and outer space has always been there in us and it has forced the human race to create some revolutionary ideas and inventions and work on them that result in changing the course of aviation for good.
And one such career choice that popped after all this is to become a pilot. The career choice of the pilot is not just one of the highest paying jobs in the world but it also includes some of the greatest perks. Well now that you have read such good things about this career opportunity, I know you must be curious about how to become one.
The below-given article covers every aspect of how to become a pilot in India. The procedure to walk on this career path is different for different countries and this article only focuses on India. The step-by-step procedure is your complete guide to follow this profession.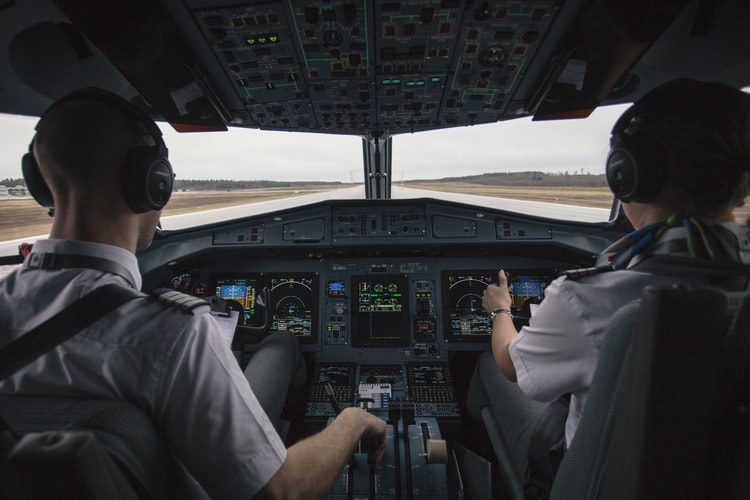 Qualification Required
The first requirement for being a pilot is that you must take PCM (Physics, Chemistry, Maths) Combo after 10th class and score at least 55% aggregate marks. However, if your wish to become a pilot rose after choosing a different subject combination after 10th, then also we have a solution for you.
You can enroll yourself in the National Institute of Open Sciences commonly called NIOS where you will get science classes for your Pilot training and not just enroll but score enough marks in it to become eligible for the further process. 
After this, do keep in mind that you will have to go through a number of medical and physical tests for this career option in order to test if you are physically fit for the position. This means if you have any medical condition or physical ability then you are automatically ineligible for this profession for your own safety.
What to do After Graduation?
If you want to become a pilot, you may have to start early as this career choice requires a lot of time and hard work as well as preparation from the very start. Now as you have cleared your 10th and 12th and got the minimum aggregate, you can enroll yourself in a grad level program accordingly as your real training in a flying school will start after that.
For non-science students, as mentioned above you will first have to enroll yourself in NIOS and then write an exam to test your eligibility for flying school. And if you pass the exam, you will be able to enroll yourself for the courses that the flying school has to offer. 
Choose Your Path
The first question you should ask yourself as soon as you decide to be a Pilot is what kind of career path you want to choose in this field? Whether you want to become a commercial pilot or an army pilot? The career option of being a Pilot is broadly divided into these two categories and you need to make up your mind first about one of them.
The decision of choosing between these two will majorly depend on your mindset and mental preparation. These courses are nicely built and structured so that the person with the right character and ability will be able to choose between know. Let's know more about them.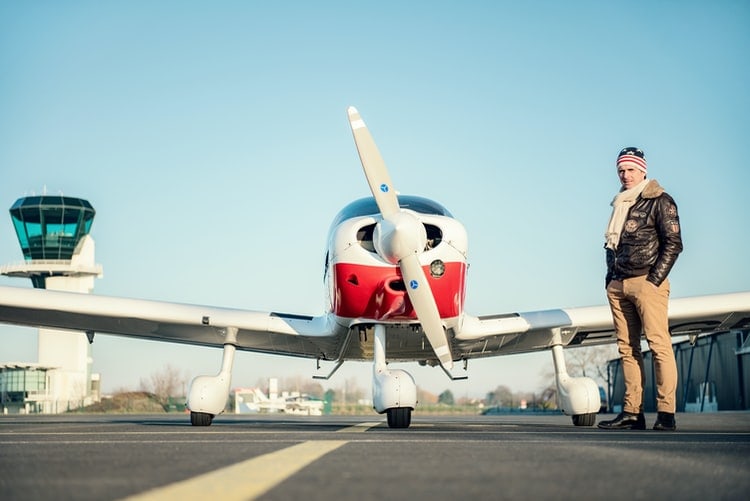 1. Commercial Pilots
Commercial Pilots are the regular airline pilots that fly the people from one destination to another on a daily basis and are a part of a specific airline. They are the ones we see at the airport and those who fly us to our location. 
The Commercial Pilots hold the Commercial Pilot License which is issued to them by different authorities around the world. And if this is your preferred career path and following is the information on how you can pursue this option.
How to become Commercial Pilots
The path to becoming a Commercial Pilot will remain the same until your graduation is done. After graduation, you need to enroll yourself in a flying school on the basis of your total aggregate in school. Before this, you will have to appear in an entrance exam conducted in order to select the candidates eligible for this course. 
After you clear your entrance exam you will have to go through some medical and physical tests to check if you are physically fit to be a pilot. After this exam is over, the authority will handpick the candidates on the basis of the results. 
 As soon as this selection process is done, you need to complete your whole training in a flying school. This is certified by DGCA which means Directorate General of Civil Aviation.
Now when you are at a flying school, you will be getting theoretical lectures as well as flight training. You will be given full theoretical knowledge about the aircraft and they will also make you master the art of flying a plane for years so that when you get your hands on a real aircraft, you will know exactly what to do.
When you are out of the flying school, after years of hard work and dedication, now you are ready to apply for a Commercial Pilot License. You will get to test your hands on the craft that you have been studying all along and finally get to show your ability.
Some of the leading institutes for pursuing an Aviation course:
● Indira Gandhi Rashtriya Uran Academy (IGRUA), Rae Bareilly
● Rajiv Gandhi Academy of Aviation Technology, Kerala
● National Flying Training Institute, Gondia
● Bombay Flying Club, Mumbai
● Ahmedabad Aviation & Aeronautics Ltd., Ahmedabad
● Madhya Pradesh Flying Club (MPFC), Indore
● CAE Oxford Aviation Academy, Gondia,
● Indigo Cadet Training Program, (Hamilton, New Zealand & Hyderabad, India)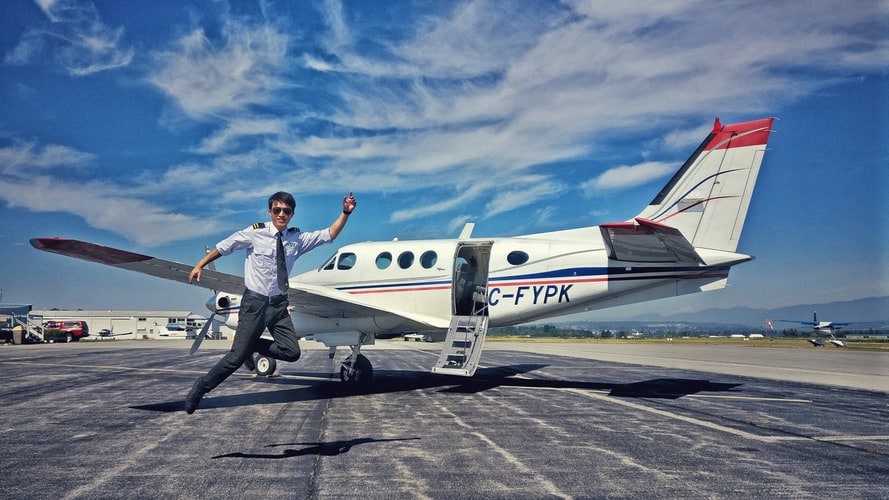 2. Army Pilots
Army Pilots, the pilots of our military forces, and heroes of our nations are the ones who protect our country from any danger in the sky. Army Pilots serve in the Indian Air Forces and they have access to fly one of the most technologically advanced aircraft in the world.  
Army Pilots are government trained and you can think that their training would a little more complex than the commercial pilot ones. Also, there is a perk of this career path and it is that aspiring Army Pilots also get a stipend at the time of their training so the financially weaker candidates shouldn't be left behind.
So if you wish to become a pilot and have everything other than the money then you may think about this opportunity to become a pilot because the IAF makes the best pilots.
How to become Army Pilots
Now the main question arises, How to become one? Well, not to scare you but the Indian Defense Forces have one of the toughest, competitive, rigorous as well as highly efficient retreatment processes. They constantly test the candidate on various grounds again and again until they are positive about giving him or her the honor of being at a prestigious position in the army. 
The recruitment process may be tough and complicated but it also important in order to ensure the eligibility of the candidate. The difficulty level of any exam depends on the seriousness of the profession and what more serious profession you would find other than protecting a whole country?
There are various routes to become an Army Pilot and they are mentioned below:
Route 1: By Clearing the NDA Exam
The NDA Exam route starts right after you clear your 12th class. You need to enroll yourself in NDA which means the National Defence Academy which is the Tri-service academy. The tri-service academy is basically a training center where the recruits of all the three branches study and get trained together before they are off to join their respective service stations. 
After your training at the National Defence Academy is done, you will have to give you a written examination to test your knowledge and then be a part of the SSB interview. The SSB interview is considered as one of the most versatile interviews in the nation and as soon as you pass this interview, you are eligible to join the Air Force Training Team (AFTT) and you will be trained by them.
Route 2: By Clearing the CDSE
CDSE stands for Combined Defense Service Examinations is for all those candidates who want to start their training as a pilot as soon as they finish graduation. The candidates of this chosen route will have to go through a selection process and as soon as you clear that, you will be enrolled in the Air Force Academy, Hyderabad. 
The selection of the eligible candidates is done on the basis of the written exam which is followed by the SSB interview as similar to the previous route. The examination of these candidates is done very carefully and they are checked on the basis of several grounds to ensure their eligibility for being an Officer.
Do note that as similar to the army aspirants, the candidates that apply for army pilots will have to go through the same medical procedure and only the best ones will get the chance to get a place in the Indian Air Force.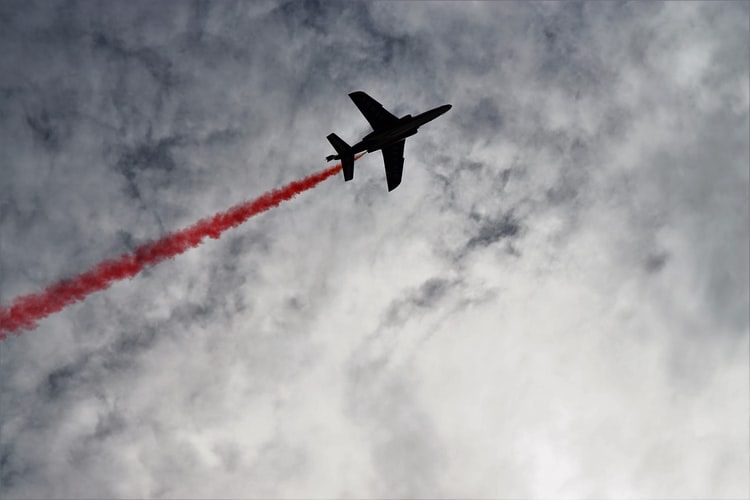 Route 3: AFCAT
If one wishes to join the army as a pilot only for a stipulated amount of time then they should go through this procedure. The AFCAT pathway that stands for Air Force Common Admission Test is designed for the candidates who want to remain a part of IAF for only a specific amount of time. 
If you choose this entry scheme, then if selected you can be a part of the Indian Army Forces for only 14 years and after that, you will retire from your post. You will have to first clear the AFCAT test and if selected you will be transferred at the Air Force Academy located at Dundigal and you will get trained there. 
Route 4: NCC
This procedure is kind of different and only for the selected candidates. You are only eligible for this path if you have been an NCC volunteer in your school or college and you also have an Air Wing 'C' division certificate in your hand. Also, do remember that you must also have better than or equal to 'B' grade on your Air Wing 'C' division certificate. 
If this criterion is fulfilled then you are eligible to directly appear in the SSB interview. And after this, the rest of the procedure to join the flying school and get trained remains the same. 
The above mentioned are the four routes that you can choose to become an Army Pilot, Since it is such a prestigious and honorable job, it also comes with a lot of responsibilities. You will have to make your mind about it and take a firm decision. 
Apart from all this, it a must requirement for all the candidates applying to become an Indian Army Pilot to appear and pass the Pilot aptitude test which is formally known as the Pilot Aptitude Battery Test, regardless of the route that you choose. However, there is a twist in the story and which is that, you will get only one chance to appear in this test and pass it and if you fail you will never be able to apply for the position of a pilot in the Indian Air Force.
Also, do note that even though the Army pilots do not fly their planes regularly but they are a part of a full-time job. You will be appointed at a location near the borders and you will be there full-time. However, in the case of a commercial pilot, you will be appointed as a part-time employee.
Pilot Training Timeline
Everybody knows that the training timeline to become a pilot is long and complicated and it is a hard work of many years that gives them the honor to hold this prestigious job. The whole procedure is divided into various segments, and they are often intertwined. 
As soon as you enter the flying school, you will be enrolled in the B.Sc. course of three years in Aviation. This is when you will learn all the theoretical knowledge about the aircraft and its working and apart from this you will also be trained in this time period and get to apply for in-flight training hours. 
Throughout the course, you will be tested regularly with the help of different assignments and quizzes. In order to get your commercial pilot license, you must at least have 250 hours of flight hours as your eligibility criteria. And this should be when you are at school. 
In addition to this, the flying school also provided you with an opportunity to be a part of the flying cadet program. In these programs that are carried out by airline companies, they train and hire new pilots and airline staff. This program is carried out in cooperation with an aviation school. 
It is considered as a good decision as joining any cadet program is going to help you with your decision when you are looking for an airline to work for. After this is completed, you will become a trainee for one or two years, this step is crucial to make the candidates understand the working mechanism of the aircraft that a particular airline uses. 
So overall, the total estimated time is 4 to 5 years after you complete your graduation and clear the entrance exam. After these long years of hard work and commitment, you are all set to become a flight captain.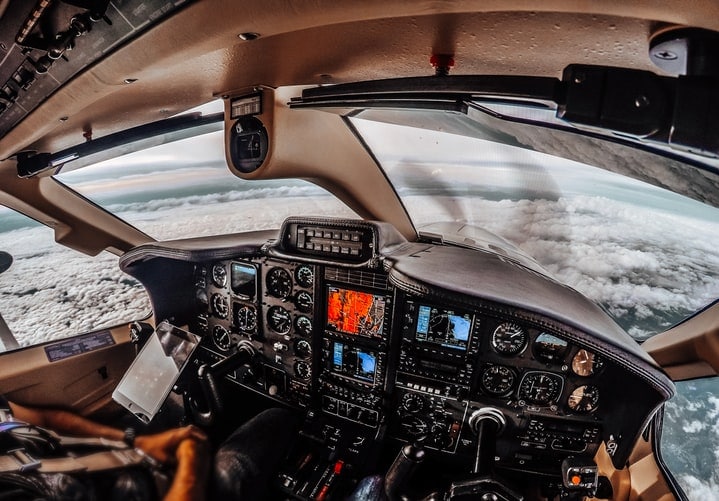 The cost to become a Pilot
This is where most candidates have to bury their dreams to become a pilot because even though this career option provides endless opportunities, a high paying job, and prestigious position, it is also a lethal uppercut to the pocket. And not everybody can afford to pay the humongous fee of becoming a pilot in India. 
The estimated cost of being a pilot costs you around 45 to 60 lakhs overall and the price could go as high as 75 lakhs if you wish you join the cadet program. To obtain a commercial pilot license, you will need 30 to 40 lakhs in your pocket and apart from this, 15 to 20 lakhs is required for the Type Rating.
Type Rating: Type Rating is the kind of training and mentoring process that will help you go beyond the rudimentary flying school training. This training ensures that you are eligible to fly a particular aircraft. You can consider this as a superior training program that you may enroll in if you wish to get trained to run a technically superior aircraft and your fees will increase with the complexity of the aircraft that you want to try.
In short, it surely is a bump in the road to becoming a pilot. But see, nothing can stop the person if he is passionate about something he wants. If you are certain about your decision and becoming a pilot is your only passion then you can apply for loans which will be very easily paid off once you become a pilot. 
Let's admit that one of the major reasons to become a pilot is because of its high paying nature and career opportunities that you get when you become one. There are an innumerable amount of possibilities that open up as soon as you have that pilot badge. And after you become a pilot, there is a whole new world waiting for you to accept you with open arms. 
Both commercial pilots and army pilots get a high amount of opportunities to grow in the field and establish themselves as a part of a reputable job. As tourism is becoming one of the highest contributors to our economy, the pilots are really benefited by that. They are getting paid more and more and getting the recognition that they deserve.
According to the current PayScale, the average salary of a commercial pilot could go as high as Rs. 2.3 crores per annum. And apart from the money, the respect, the recognition, and the prestige that this job comes with is unmatched. It is truly one of the most honorable jobs to do not just in India but in the whole world and if you are dedicated enough, then you must go for it and let your efforts drive you to achieve goals.
Conclusion
It is true that one needs an extraordinary dedication and rigorous practice in order to become a Pilot but in the end, when all these efforts are successful, everything seems worth it. The perks that the job provides are surely very attractive but it requires equal sacrifices and hard work to become a pilot. 
Becoming a pilot is a dream for many and the time, money, and effort required to become one often scares us but the important thing is the result that you are going to get after this. The above-given article has all the important information about being a Pilot and all the procedures and routes to becoming one.
We hope this article helped you in becoming familiar with the process to become a pilot in India. If you have any queries or suggestions, you can give it to us by commenting below. We will be happy to help you.