Starting your own business requires a lot of strategic planning, market research, and investment but if you do it all in the right direction, your business can turn out to be a great decision financially and personally. 
A car wash business is one of the trending businesses in the country as the number of cars is increasing rapidly in India. The idea is not only interesting and fun but also proves to be a profitable business plan for the one who has business smarts. 
There are various things that should be considered while planning for a car-wash business that includes finding the right location, an investment source, marketing strategies, skillful workers, etc. If you work on everything with attention to detail, this business plan will prove to be more profitable than you may think.
The detailed strategic plan to open a car wash business can be divided into three parts: Research, Execution, and Marketing. All these aspects will be discussed thoroughly in this article. 
1. Researching For Your Car Wash Business
Research plays a crucial role in any business plan. Before starting a car-wash center there are various things that you will need to consider and things that will require gaining a thorough knowledge of. It is not just one branch but it is a whole tree with numerous branches.
Doing A Market Research For The Business
This requires staying up to date with the latest trends that are related to car services, bringing in new technologies that people are preferring nowadays and have good knowledge of the industry. First of all, you will need to decide the type of car-wash business that you wish to set-up. Like automatic, waterless, manual, full-detailing, etc. 
If you are confused, you should talk to the owners of car-wash centers, suppliers, or even the people who have experience of working there before. 
Finding The Right Location
One of the first few things to consider before planning business is the location. The right location has the ability to lift up the whole business on its shoulders. You should research various areas in your city to find the right location that will keep your business running. 
For example, high society residential areas seem to be the perfect location because in these areas people not only have cars but they are also willing to invest in car services due to the extra-availability of money. 
Finding An Investment Source
There are various ways of financing the car wash business. You can either apply for a small-business loan to a bank or search for private investors who are willing to invest in a business plan. Present your well-informed business plan to potential investors and convince them of how this can prove to be profitable.
You can find angel investors, private investors and venture capitalists like Helion Venture Partners, Accel Partners, Intel Capital India, etc to finance your business.
If you are thinking about taking the loan from a bank, you can reach out to private and government banks of India and compare the plans accordingly. You can apply for a loan at SBI, Bank Of Baroda, Axis Bank, ICICI, and HDFC Banks. You can also take help from government schemes that will help in the funding of your business like Startup India.
You can also search for partners who are looking to start a business of their own, then you could all invest your savings to start this center. If you are capable of financing the business plan on your own then you should skip this step. 
Investigating Your Competition
Collect more than a sufficient amount of data on your competitor who has the car-wash business within a 5 to 10-mile radius. Like what are the services that they are offering, how much their services cost, and what are their marketing strategies, etc. If their business is running efficiently then you should consider the factors that are contributing to it. 
Apart from physical stores in your area, you can also take a look at some famous companies in the country who are known for their services. They will provide you some clear perspective on the needs of your customers. Some of the examples are Speed Car Wash, Autoz Spa, Express Car Wash, etc.
2. Executing The Plan
Doing the right execution of the plan has several factors that prove to be the contributing factors in making your business successful. This is a heavy part of the job and requires the most amount of time among other steps of the process.
Buying All The Necessary Equipment
This depends on the type of car-wash center you are opening. However, there is some basic stuff that you will typically need to buy for your business. For the washing system, you will need some self-serving equipment, conveyor, pressure washer, mobile wash system, etc. Other than this you will require vacuums, compressors, pumps, dryers, brushes, towels, etc. Also, you will need water systems for boiling, heating, filtration, and extraction. 
Apart from machinery, you will also need some chemicals like wax, presoaks, cleaning solutions, spot-free rinses, etc. At last, you will need a billing system for your center, this includes having a cash collector machine, credit card, and debit card machine, etc. Since online payment is really trending right now so having the option would really help. 
IndiaMart is currently one of the leading online shopping platforms in India that connects you directly with the dealer.
Hiring Employees
Any customer-focused business requires the hiring of skillful workers who have excellent communication skills. Organize interviews for your selection process and consider various aspects like experience, punctuality, efficiency, past work-relations of your potential employees. You could also call the companies of your employees where they have worked before for background verification. 
Make your hiring process effective in order to get the best out of the candidates. Match the relevant work knowledge of the candidates with the job that you are hiring them for. The car-wash business will require the people who know their way around cars and motor vehicles and if your center is manual then you will need people who are experts in cleaning.
The hiring process can be done through some online platforms like LinkedIn, Glassdoor, Shine, etc. Apart from this, you can also contact the third-party companies that will help you in the recruitment process.
Getting Necessary Permits and Licenses
Having necessary licenses and permits is important for any business type. This is different for different countries. Even various cities in India have a various personable set of rules and following those is your sole responsibility as a responsible entrepreneur. In India, first, you will need a land permit to set up a commercial unit. And as the business type requires a lot of usage of water, you will need to get a water permit.
 Apart from this, you will require VAT registration, GST registration, Business registration, and Shop establishment registration. In order to get your licenses and permits, you will need to contact the concerned authority in your area. 
This will also require you to arrange a formal meeting among the local development council and present your plan. Once everything gets approved your business plan is good to go.
Having an Opening For Your Car Wash Business
The ceremony to open your business is important from the aspect of marketing. This sends out the message on the street that you have opened a car-wash business. You should consider having a low key opening ceremony before having a grand one. Typically wait for a month or so before the big event. 
The next step is inviting people, you should personally invite your friends, acquaintances, neighborhood businesses and even residents, suppliers. Apart from this, you could also take help from social media to invite people. This will serve as a great publicity strategy for your business.
3. Implementing Right Marketing Strategies
Now that your business is all set up, you will need to do proper marketing in order to get more and more customers. There are various ways of doing effective marketing that will play a crucial role in making your business successful. 
Create A Website
Creating a website is very important for the growth of your business. It increases the credibility of your car-wash business and builds trust among them. You can add reviews of your customers on your website, add attractive pictures, list the various facilities, and could also add relevant tips. 
WordPress gives you a great platform for creating a website for your business in the initial stage.
Social Media Marketing
Social media plays an important role in the marketing of any business. This includes taking the help of various social media platforms like Facebook, Instagram, Twitter, etc. You can set up a business account on these platforms or even run ads in order to reach the maximum number of people.
Google My Business
Make sure to have your business listed on  Google My Business that keeps account of various local businesses for public convenience. Most people always search the place on google before actually visiting them for reviews. So this will also serve as a contributing factor for the growth of your business.
Additional Services
The addition of several services to make your car-wash center attractive is another aspect that you will need to consider to bring the maximum amount of customers. This includes serving free-coffee, having entertainment source for your customers like music or television, a comfortable sitting arrangement, etc.
Sending Email and Text Messages To Your Customers
Making new customers is as important as keeping the ones that you already have. To make sure your customers stick to you, you should send them messages about the upcoming offers, coupons or you could even let them know about the addition of new services at your center. You can also take help from email marketing strategies to grow your business. This is a low-cost effective way to keep your customers.
Offer Monthly Passes
This is another way to maintain a steady customer base. Create monthly passes for your customers in a way that will make them feel that they are getting a good deal, in this way they will come for your services even when they have never originally intended. 
Apart from this, you could also give some points to the customers when they visit regularly that will help them get a discount on their service.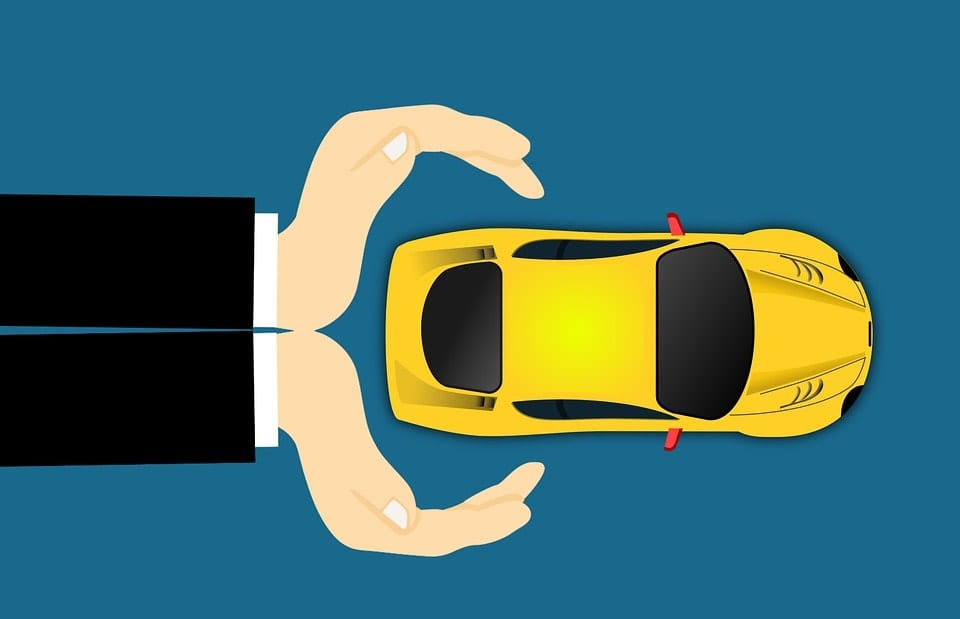 CONCLUSION
So, this was the outline that will help you plan a car wash business effectively. Opening and running a car-wash center in India is definitely a fascinating idea that requires a business mind with perseverance. Following these steps will not save you a lot of time required for strategic planning but will also help you in achieving great heights in your business. 
This step-by-step guide is designed in a way to help the entrepreneurs get a basic understanding of the car wash business. Profit and loss is an integral part of any business plan but these are ways that will help you increase the chances of getting the maximum profit.