You must have dreamt of starting a business at one point in your life. Living life like Steve Jobs is what we all want. But, have you wondered what it takes to be on top? It's the hard work behind those wonders.
What if we tell you that you can learn those big secrets behind their hard work? Just read these books for startups knowledge and you are ready to sail.
We have listed the 35 most influencing books for startups.
Its well said, "Don't judge a book by its cover." You may never know which part of your reading can teach the greatest lessons of your life.
Here is a list of the best books for each startup.
Start Your Own Business by Rieva Lesonsky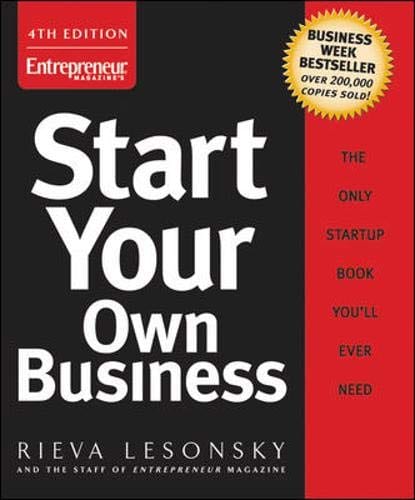 This is a classic to get the best startup advice. If you are looking for all in one book that provides startup details from top to bottom. Then you are in the right place. It does not only talks about starting a business but gives you insights into how do you grow your business.
It features marketing strategies, technology reforms, and online marketing to boost productivity and stay connected with the trends.
The Art of the Start by Guy Kawasaki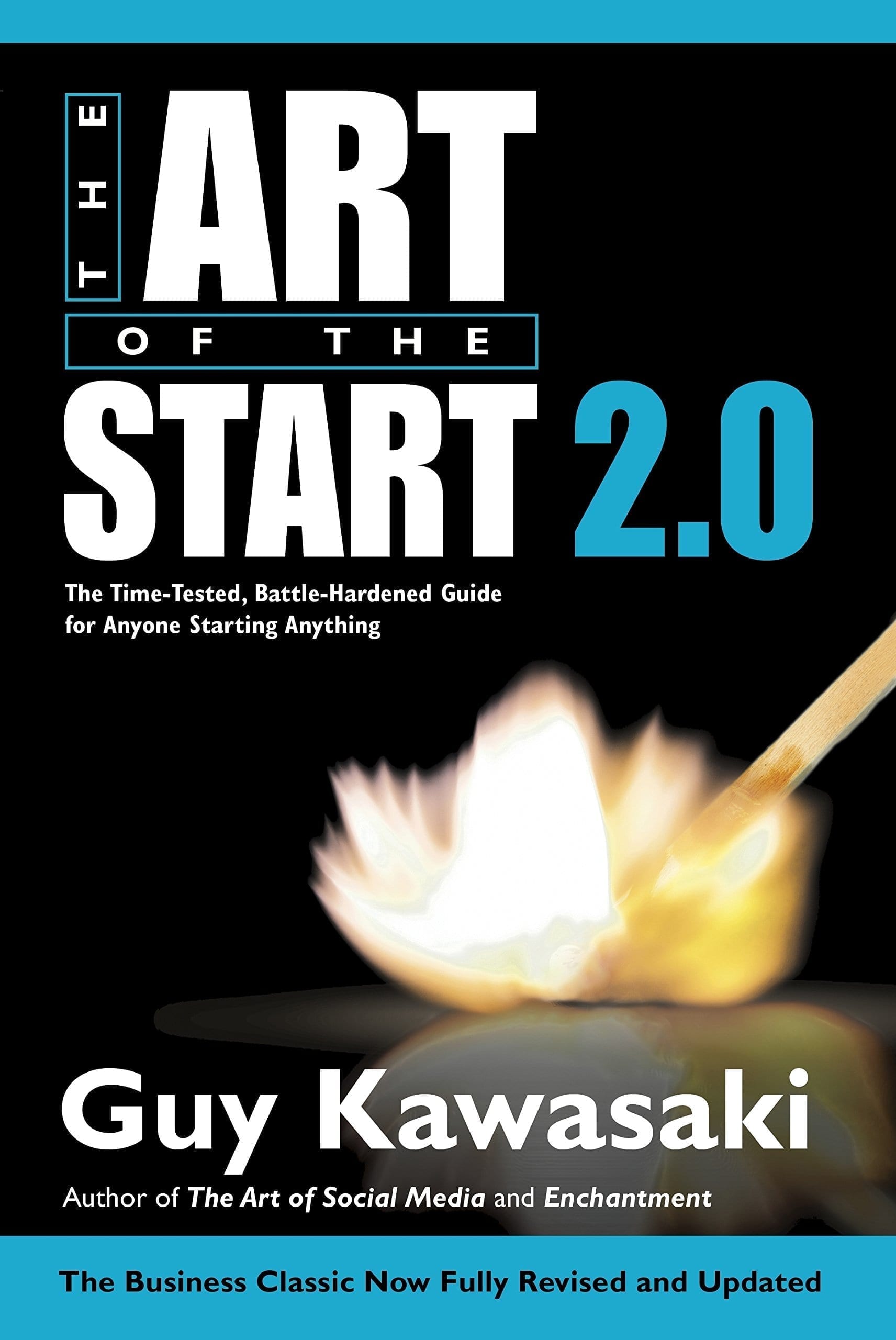 This book is the key to all your problems. It covers every stage of the startup process in detail. The main thing is it offers golden rules for an investor.
A business startup can be well thought of but turning it into action is the main focus of this book. This book will equip you with the basics of managing, hiring, marketing and identifying the right time to invest.
This book will also help you to master the methods of raising external financing. 
The Founder's Dilemmas: Anticipating and Avoiding the Pitfalls That Can Sink a Startup, by Noam Wasserman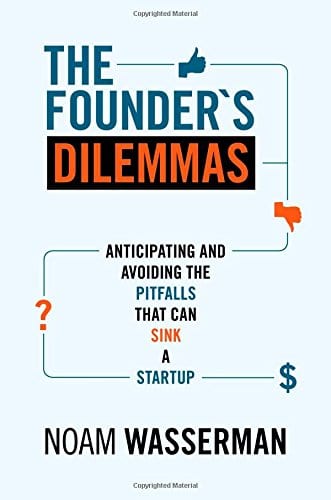 As the name suggests, this book shows the pitfalls that founders face and how to avoid them. You would be confused while starting a business with a basic decision. Whether to start a business alone or bring co-founders and investors. This book evaluates all the options that are possible.
What percent of equity you should share while opting for investors? What mistakes are generally found while equity sharing? What exit options you should think of? How to recover from a drastic mistake that you have already made?
This book will answer all these questions It highlights the need for the balance between controlling the startup and attracting the resources to grow business.
Behind the Cloud by Marc Benioff and Carlye Adler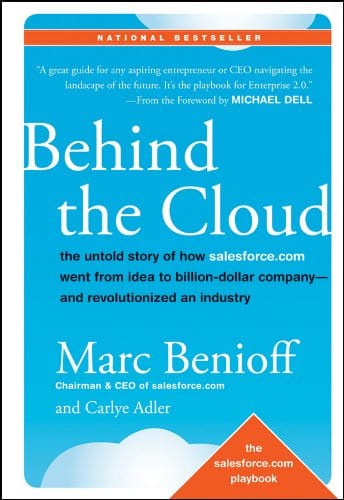 It is the story of salesforce.com, who went from a start-up in a rented apartment into the world's fastest-growing software company. The extraordinary change created by the company by using the new business technology and the team created.
It was launched at the decade where the dotcom explosion happened. This was some of the few companies which survived that explosion. This book will make you the master of strategies that help in innovation to flourish.
 

Escape from Cubicle Nation

 by Pamela Slim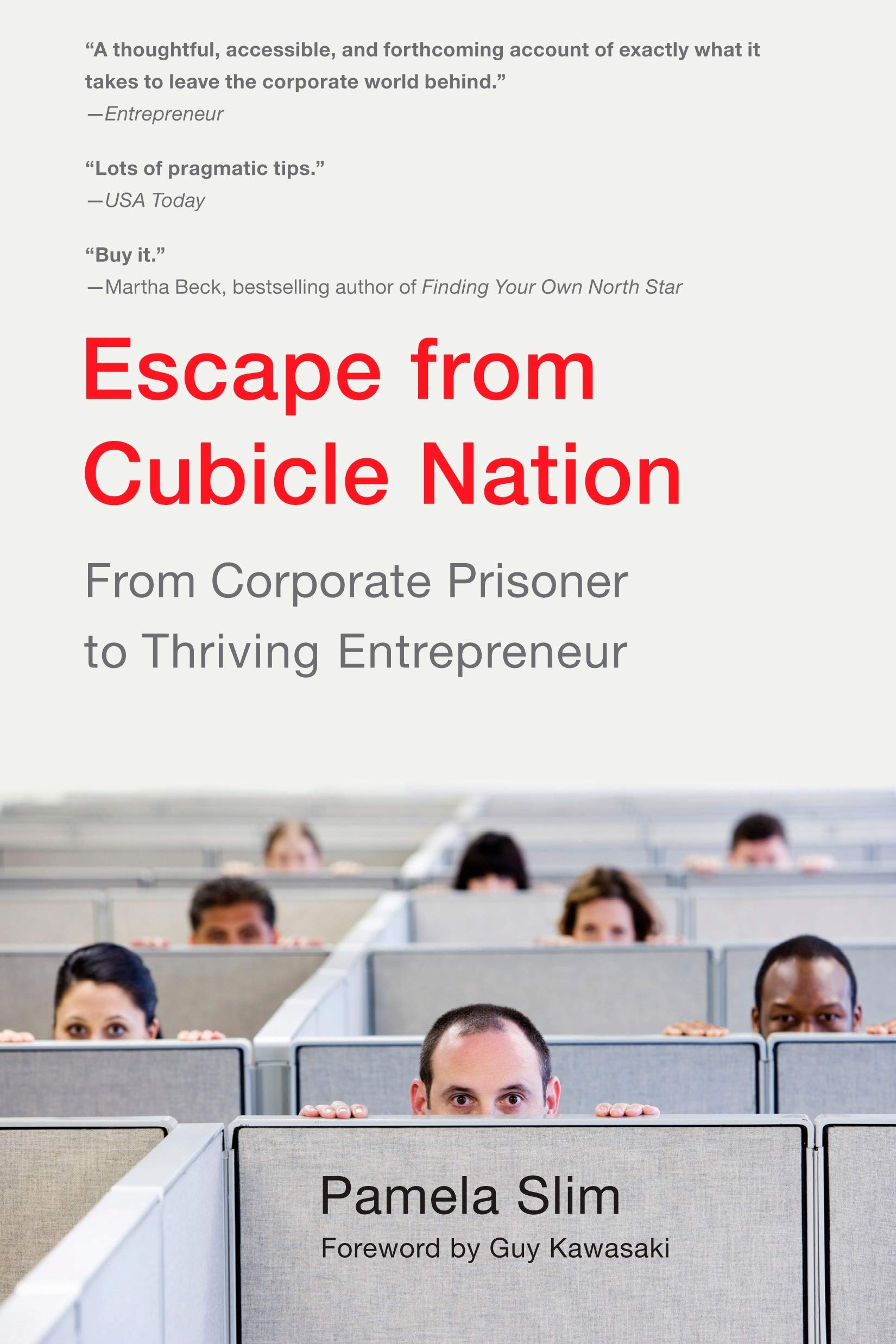 This book shows you why you should not do the job that you hate. There is an ocean of opportunities in the world. You just have to grab those. It might be a daunting task for you to make a move. But don't worry it's not as difficult as you think. It can be much easier.
Author Pamela Slim has described her experience in this book. She has also interviewed the experts in entrepreneurship to gain knowledge from financing to marketing. Read this book to dig in detail.
 

The Barefoot Executive

 by Carrie Wilkerson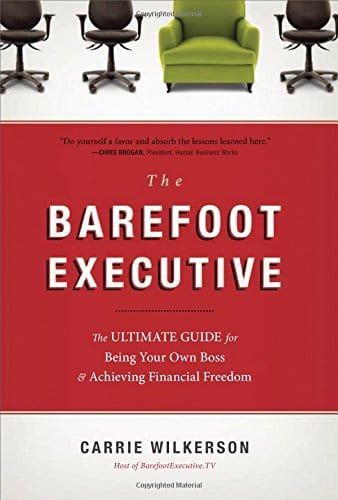 If you are living life for others and you don't have your own decisions. Then it is a must to read this book. If your boss is all that on your mind and you worry every second about your work. Make a choice, to start a transition. This book will help you out to become your boss.
You will be relaxed and enjoy some quality time with your family. How to start your business? How to work for yourself? How to identify your niche? How to find your passion? Which service is on-demand? Read the book to get the answers.
 

The Business Start-Up Kit

 by Steven D. Strauss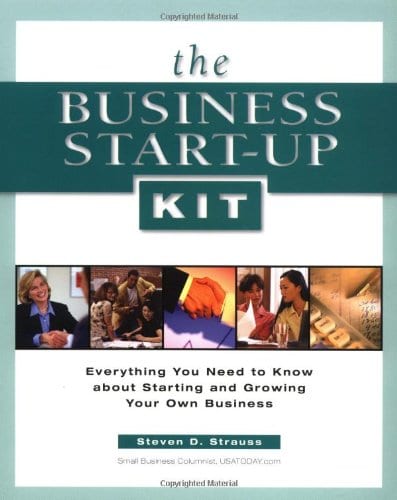 While you are all set to start a business. You have started the business and then you come across with real world. Now you have real challenges. What will you do about them? This book will give you solutions to your real-life problems.
Will you wait until you find challenges in the business. You need to understand the lows and highs of a business before you start it.
The author explains in the book about the franchising problems that you face, strategies for growth of the business, choosing a revenue stream and various other things.
Become Your Boss in 12 Months by Melinda F. Emerson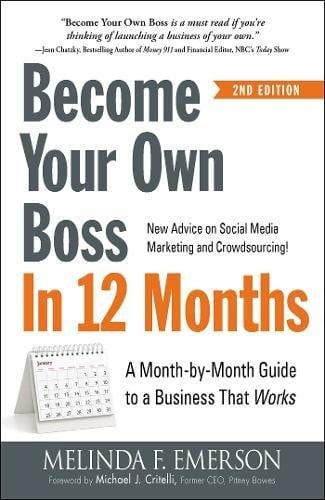 This book is your time table to become a successful entrepreneur. The initial steps that are must for an individual to become successful are all here. It is a step by step guide, if you follow it by heart then no one can stop you from achieving your goals.
This guide is considered after you know that you have a successful business idea to be mature into. What will be your budget for marketing? What should be your logo? What software are necessary for customer relationship management? These answers will be given in this book.
If you are stressed about the idea of your startup. Then, read these books and confirm whether its the right deal or not.
Will It Fly? by Thomas K. McKnight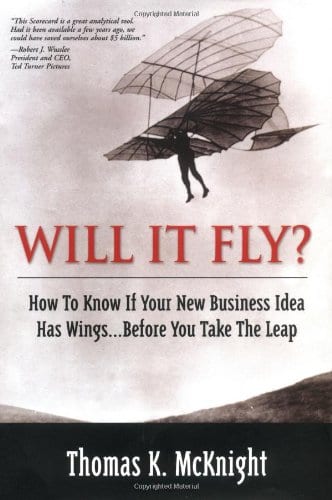 This book is all you need to answer the doubts that are stressing you too much. Will your business grow or fail? Does your idea has the potential to get the targeted market? This book will help to evaluate every aspect of the business without missing out on even the slightest detail.
It does not stop at evaluating each detail, it even goes further on improving those complexities and making you the best among your competitors. Read this book to get a good perspective of the business.
Clarity For Solos by Adam Dudley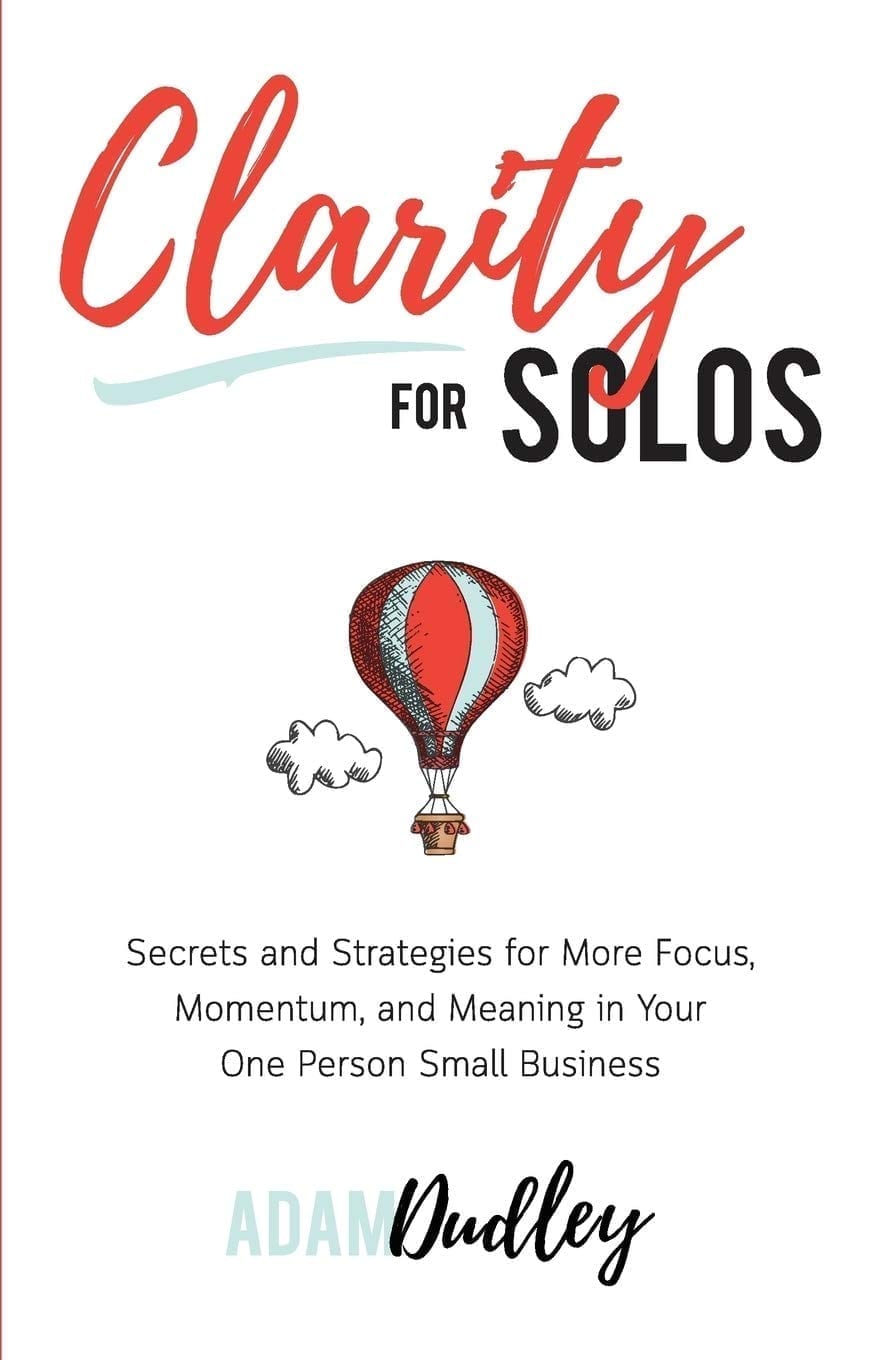 Having a foolproof idea is good. But to confirm that your idea is correct and you are going in the right direction you need to read this book. It will help you in achieving your goals and will confirm whether there any loopholes in your idea. How will you be able to improve your business idea? You don't have to worry about anything, you are all set to start a business.
Further, this book will help you in the future too by overcoming the difficult times. But you can't wait for the times difficult time to come in your way and then you learn for the solution. You need to start that right now read this book and get your answers.
Giants by Bob Burlingham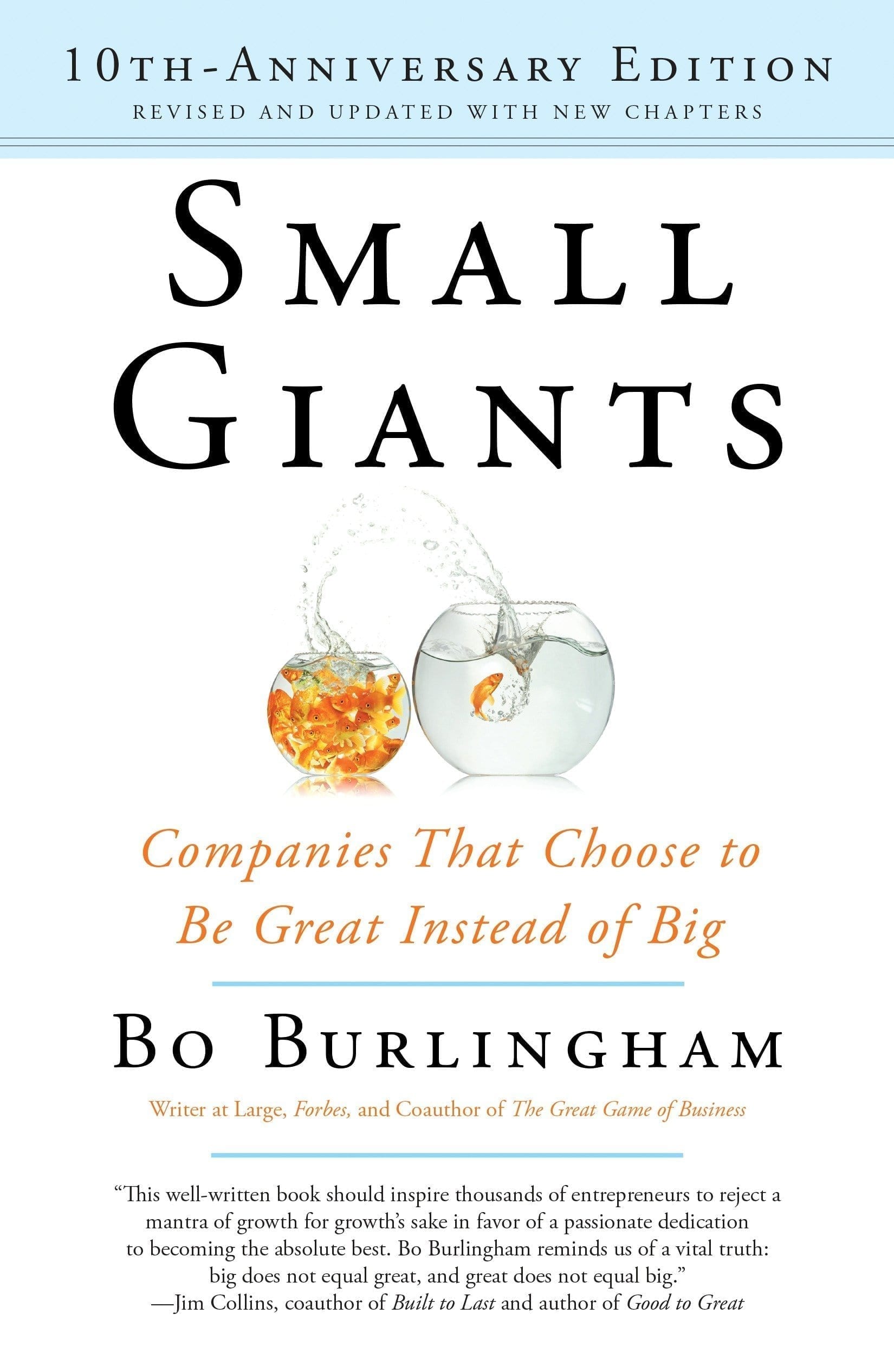 If you're running on the idea that you want a profitable business then maybe you are on the wrong track. This book will tell you why. In this book you will come to know the various small giants in the business world who are not running for-profit rather they have switched to excellence, you must be wondering why?  The coming generation which is going to come will pay for the services that you will provide. These services will be worth for their quality. You will not only grow your business but you can build a large customer base.
In the Company of Women by Grace Bonney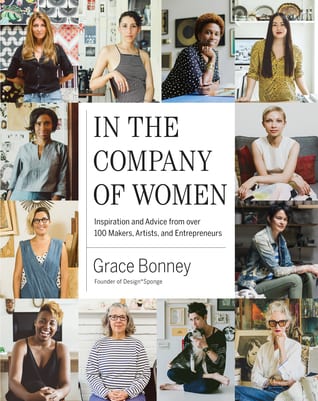 This book will let you look into the lives of women who are creating successful businesses.   This book will give you a different perspective to see the world. How women step forward and bring creativity into the world? How they can achieve success with the creative potential in the business world? How they maintain their creativity while sustaining the business which is something very difficult for every business owner. Read this book and learn the new innovative aspects of a successful business.  
Hopping over the Rabbit Hole by Anthony Scaramucci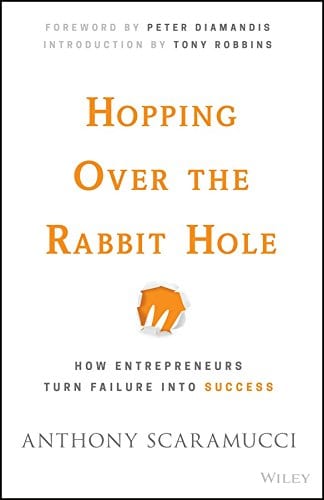 While starting a business we all think about the success that our business will achieve. But the main aspect that all business owners and the individuals hoping for a startup forget is the failure. In this book, the author will discuss the very same topic until it's too late.
This is one of the most encouraging books for business owners, which will help you to overcome the failure. it will provide you the smart strategies that will transform your business and create new opportunities for the future.
How To Validate Your Startup Business Idea by Ravi Kikan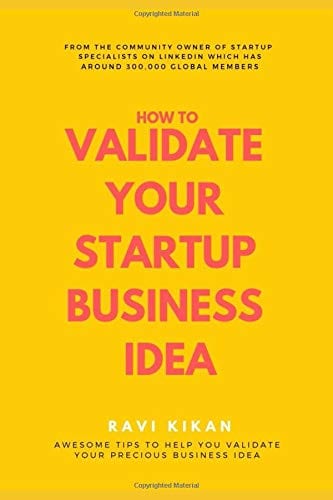 The author Ravi Kikan runs the largest startup communities on LinkedIn. In his book, you won't be missing even a single detail. The book will guide you in the right direction. Additionally, this book provides you with the shortcut so that you don't miss out on the haste of getting things done faster.
You must be validating your business idea with your colleagues, your friends, and your family, but you need an experienced guide so that you don't fall into the of trap disastrous outcomes. Read this book, make your way.
 

Lucky Or

Smart

? by Bo Peabody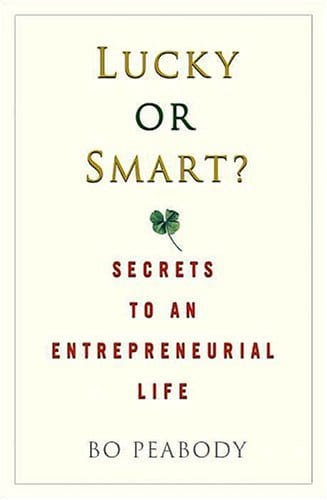 Luck is an essential part of the business. But understanding that you are getting lucky is smart. This is explained by the author Bo Peabody in the book. It explains to us how to grow that perception and advantage. How do you get lucky? How do you use your luck? How do you recognize that its luck?
These answers are given in the book. You need to read it to know the deep concepts.
Idea Craft by Sarah Korhnak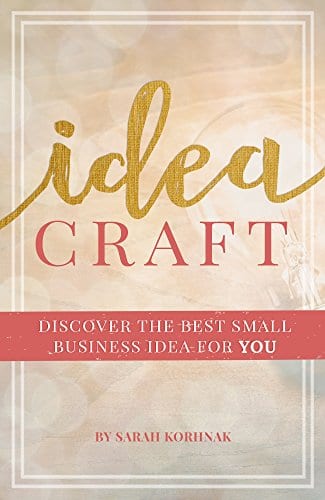 You have an idea and that Idea is a profitable business. But what makes an idea worth purchasing? This book will guide you to a series of options so that you can craft an idea into a better form.  A lot of people every day think about the number of Ideas but what makes that Idea into a reality? it's the way how those ideas are delivered to society. No business can be profitable without the right marketing, that's one of the causes. You will learn other aspects of business in this book.
The Fire Starter Sessions by Danielle LaPorte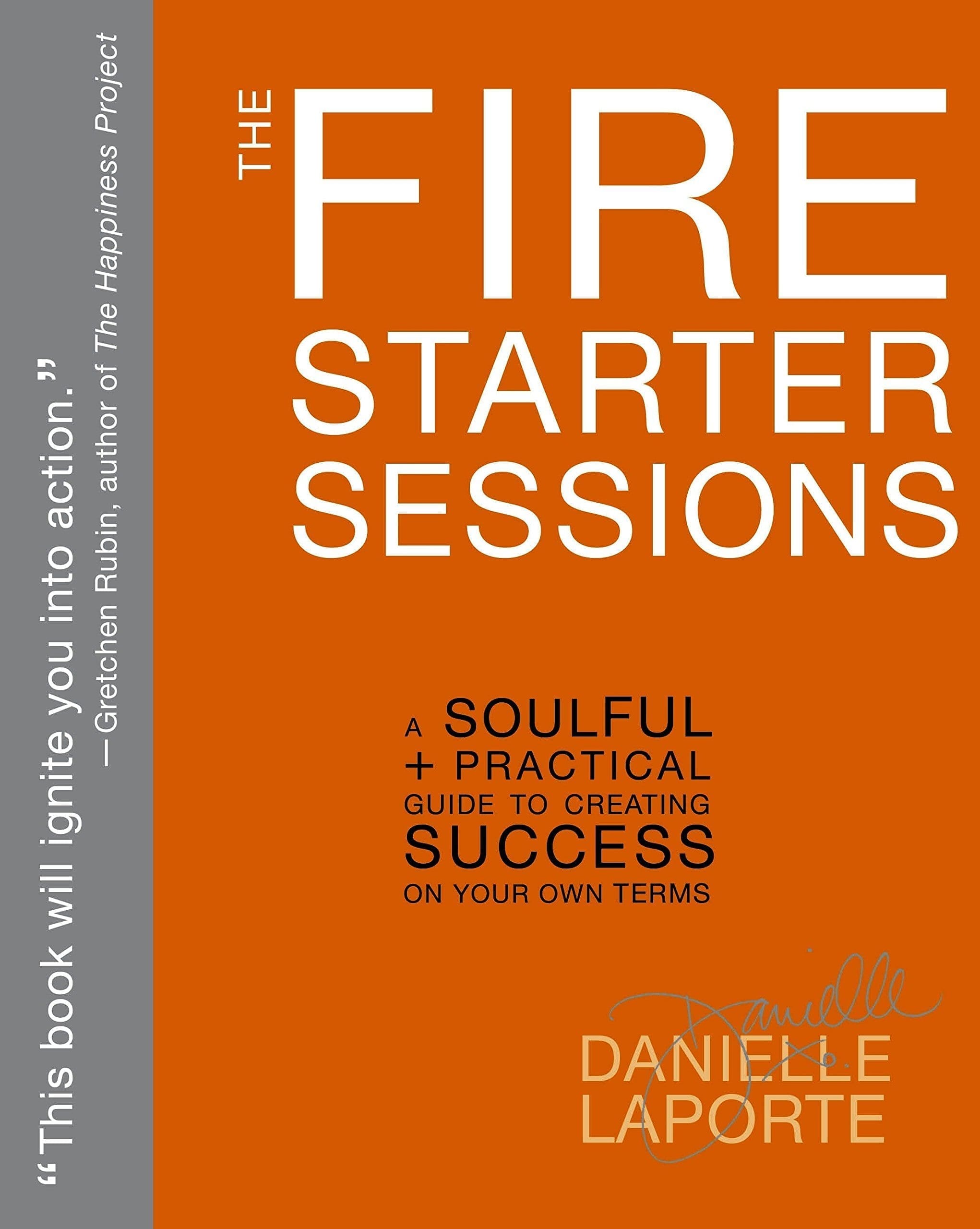 This book talks about the principles on which our life works. It tells that life balance is a myth, being pressurized by these is creating imbalance. It is important to set your goals and achieve them. Your goals don't wait for your principles.
How do you change your life and switch your perspective from these principles to making your own rules? Read the book and know yourself. You can read this book repeatedly at every stage of your life.
The Business Planning Guide by David H. Bangs Jr.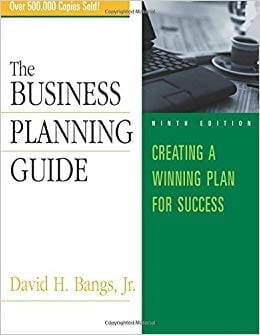 It's the sixth edition of this guide. You will learn the steps in founding a new business. It is a must-read book to plan your recruitment processes and hire knowledgeable workers, managers, and executives.
It features about the business planning concepts. If you are in doubt about the processes of business then it is necessary to learn the processes. This book will help you to think about the procedures, whether they can be handled by you.
In the further segment, we have provided the list of books that will help you to tackle business problems smoothly.
The Peter Principle: Why Things Always Go Wrong, by Laurence J. Peter and Raymond Hull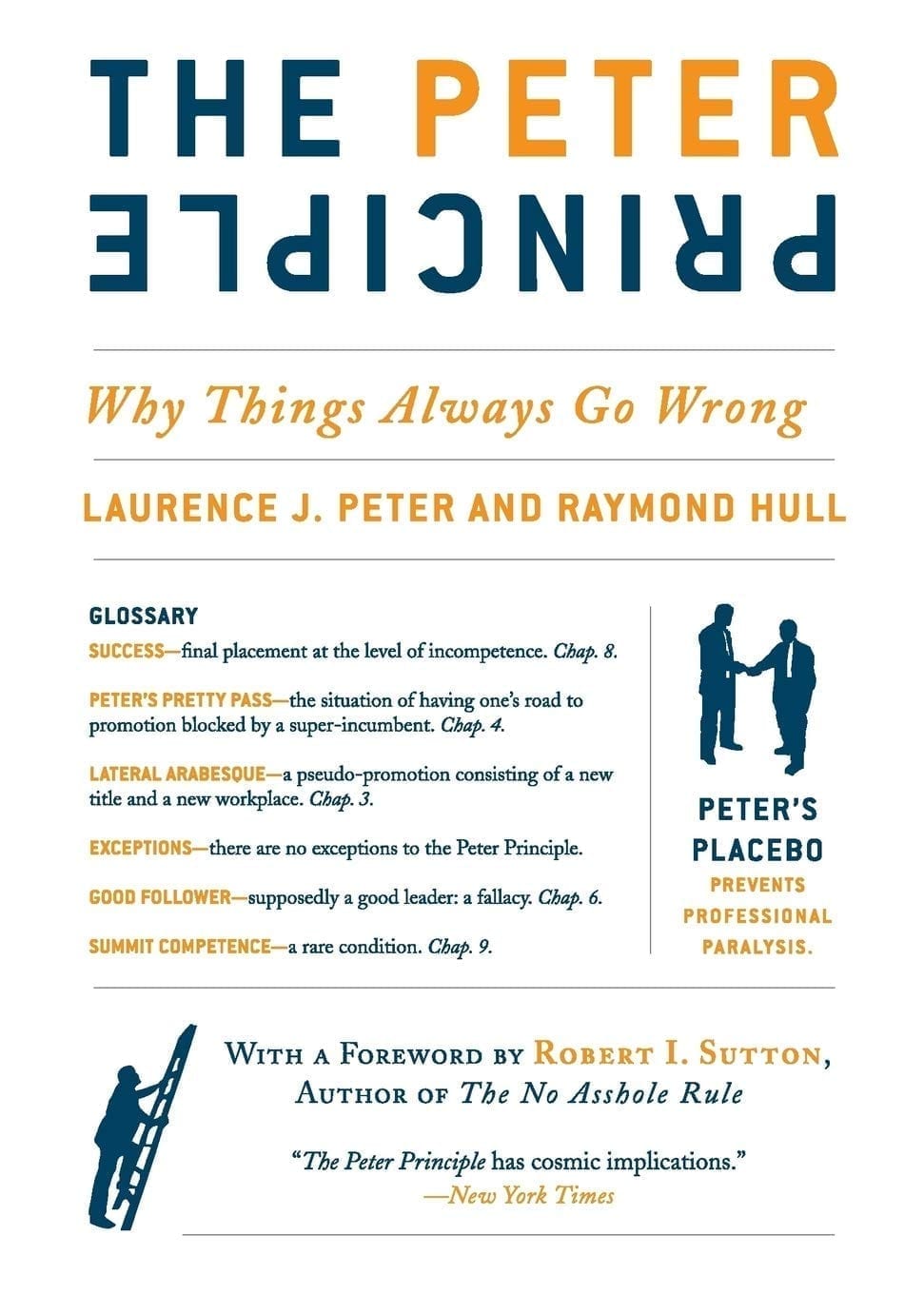 The work culture and the effects of it are understood by some. If you don't understand them then planning a business becomes a difficult task.
This book explains the hierarchy in the office from an intern to the CEO. Why the ignorance by schools and injustice by courts? Why unhappiness is due to prosperity? What is the root cause of the wrong things? It will change your perspective of looking at the mistakes of society.
You will understand we initiate change to correct what we are doing wrong for a very long time. Once you read this book, you won't forget those words.
Million Dollar Consulting by Alan Weiss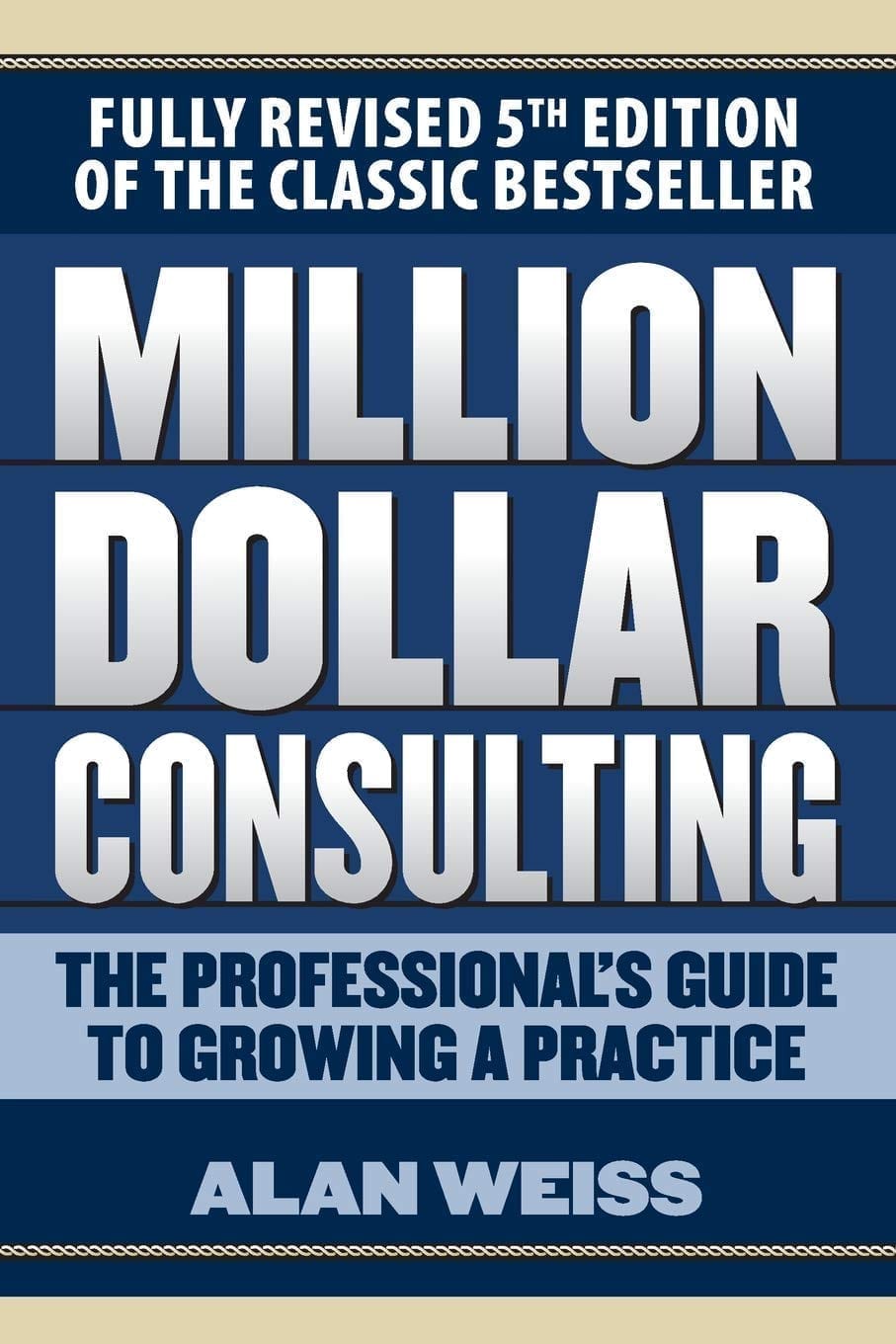 You don't have to take numerous consulting sessions for your business. Just get the book and grow your business in a well-directed way. It's a step-by-step guide that gives you perspective to raise capital and attract new clients.
It's an updated edition that seeks to new generation as well. Marketing is a tool of business that starts even before the launch of a business.
If you don't understand the concrete strategies of marketing then go through the book. It will help you to learn new strategies that are in-trend in the market. 
Start Run & Grow a Successful Small Business

 by Toolkit Media Group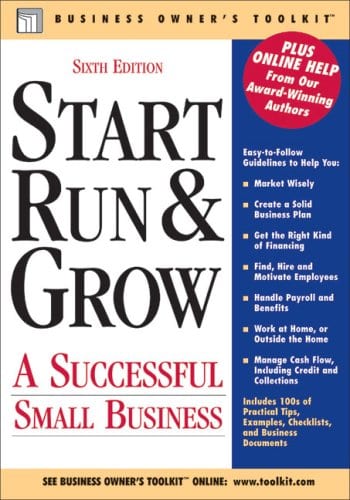 The rules and regulations that are far away from the understanding of the small business owners, This book is a resource for all those. Its an updated edition, You can learn the new laws of business.
This guide is for beginners who are not aware of the wise and cheap marketing strategies, management of cash flow, creation of a business plan, and financial funding. This book is full of suggestions to control tax liabilities and effective approaches to managing human resources.
Some additional resources are provided by this book are case studies, benefits of hiring and firing, and model business plans.
Atomic Habits by James Clear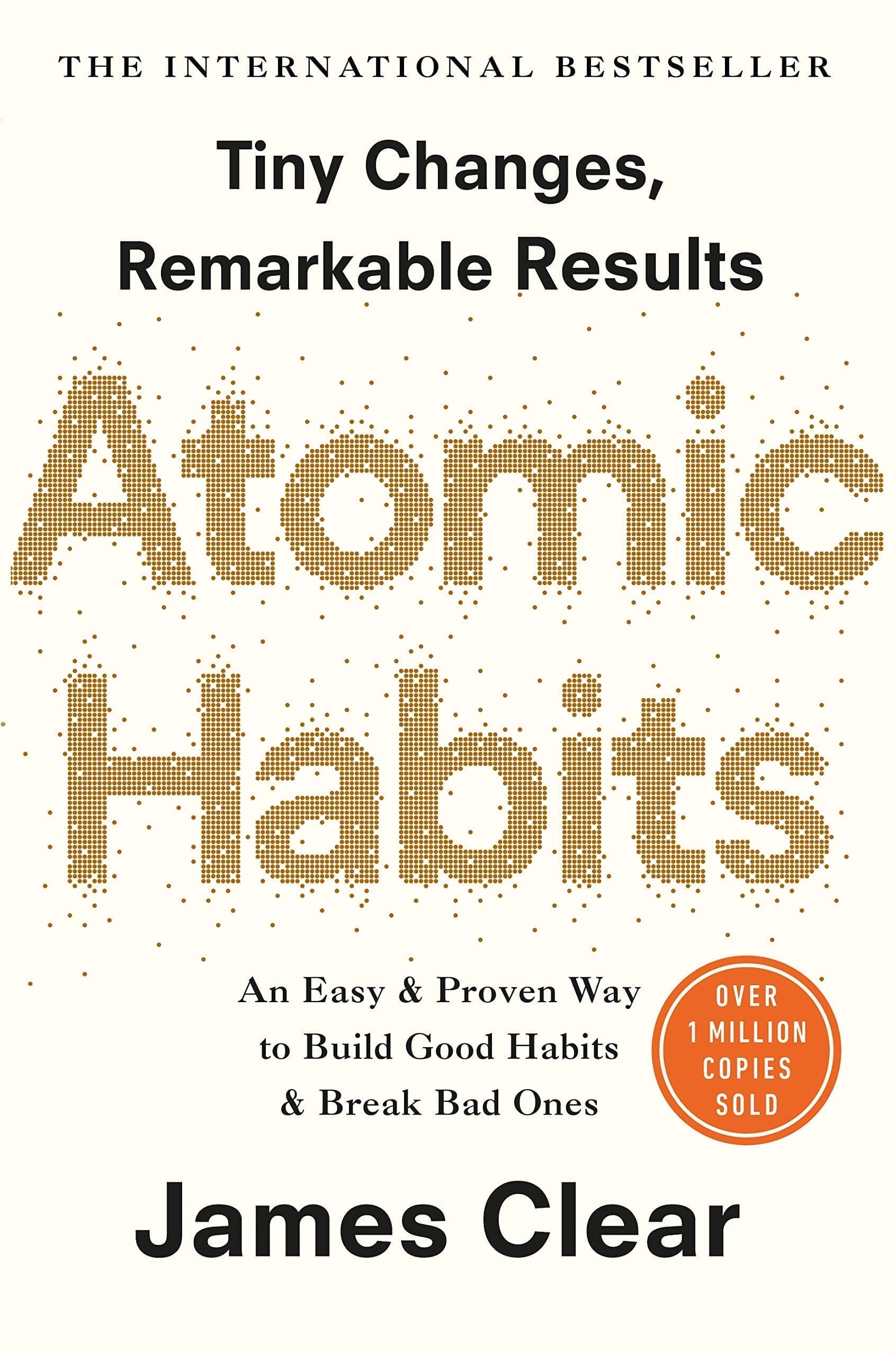 What makes you an entrepreneur? It's the habits of a person that creates what you are. This book will help you on the long road of success by creating a different individual. The practical and tested framework for creating good habits and shedding bad ones.
This book will give you real-world examples, that way you can understand the applications much better.  These new habits will help to achieve great things in your life.
Why do you think entrepreneurs start their day at 6 in the morning? They all know this effect of habits. They are aware of these strategies. Read the book, be among them.
Simple Numbers, Straight Talk, Big Profits! by Greg Crabtree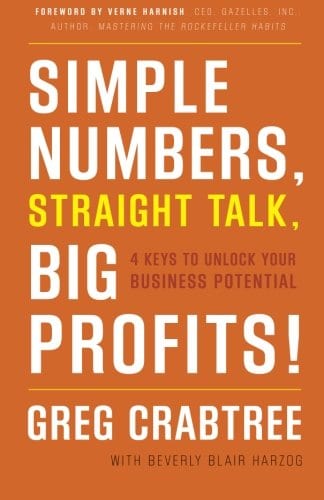 The unnecessarily confusing numbers are beyond the reach of small business owners. When we are talking about numbers that means finance. This book is what every small business owners need to learn finance.
Various financial indicators are prevalent in the economy. You need to analyze those and Take actions accordingly.
What are these indicators? What effects these indicators can cause on business? How a businessman can utilize indicators in his favor? This book will answer all your questions.
Ego Is the Enemy, by Ryan Holiday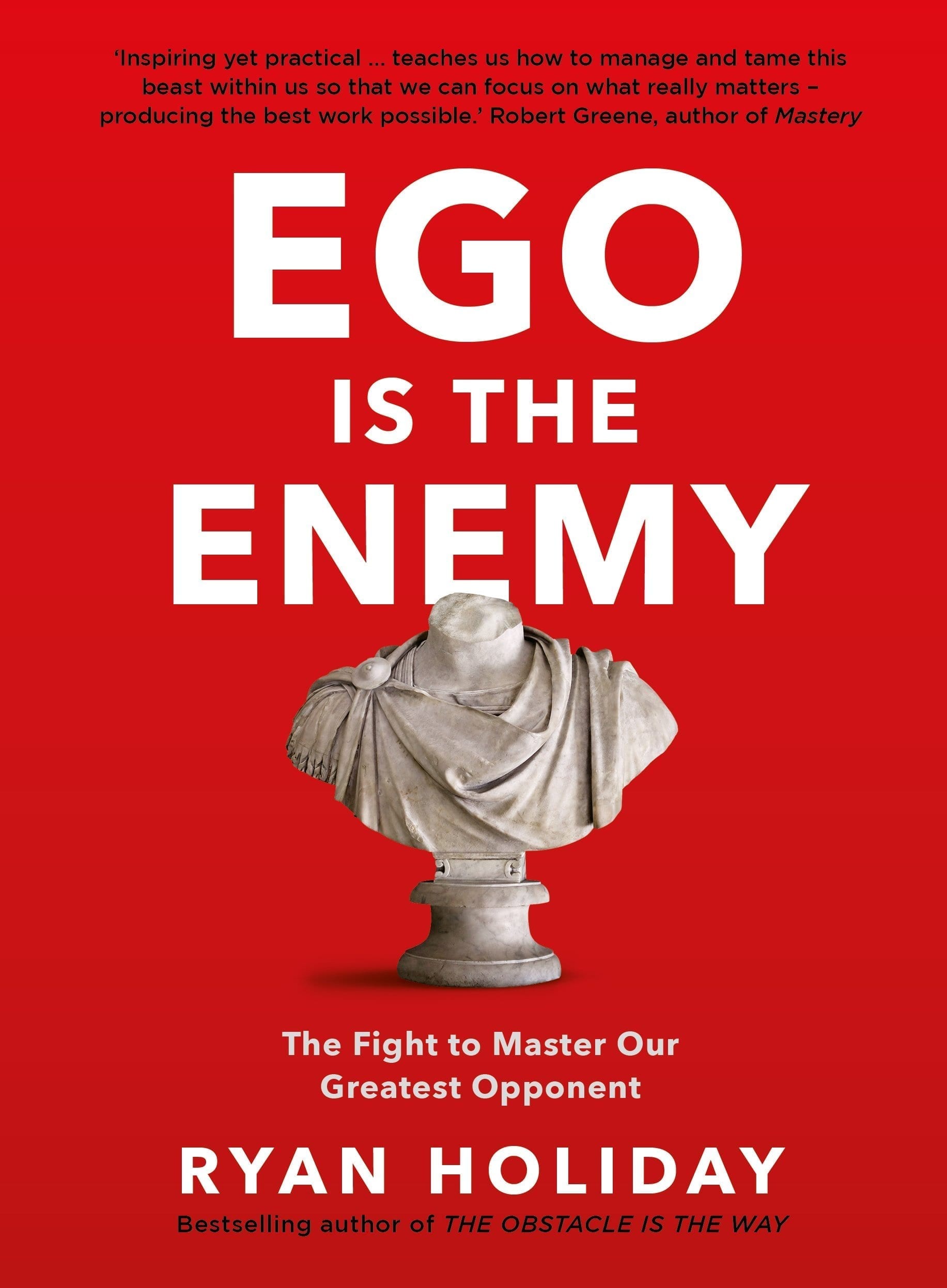 This book is ideal to understand the world of connections. Businesses work based on connections. You need to be on top of your feet and build as higher as possible.
Ego is what removes you from your league. How to remove ego from the roots? How to outpace ego before it ruins your image? Learn in the book.
The most influential businessman usually get distracted from their motive due to their egotism. This book will help you to avoid those mistakes.
EQ Applied: The Real-World Guide to Emotional Intelligence by Justin Bariso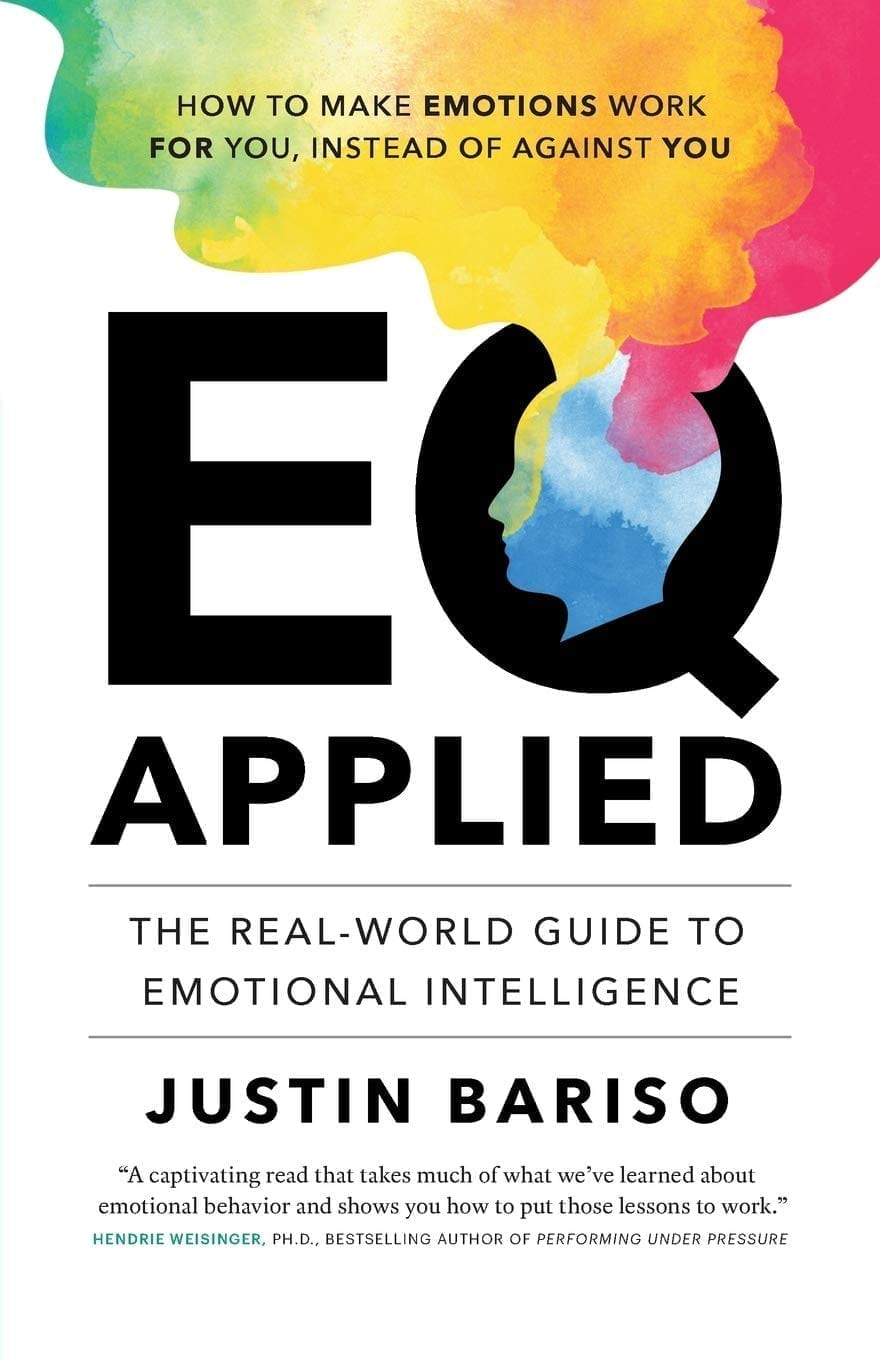 This book will guide the importance of emotional quotient in the business. Additionally, it illustrates various interesting examples to explain with simplicity. One of the examples was Steve Job's exit and return to apple.
Did you ever felt that due to your influenced emotions, your work gets affected? Understanding the power of emotional influence is an important task. While using emotional quotient in your favor, there is one more thing that you need to understand. This book will help you to become successful in the future.
The Referral Engine – John Jantsch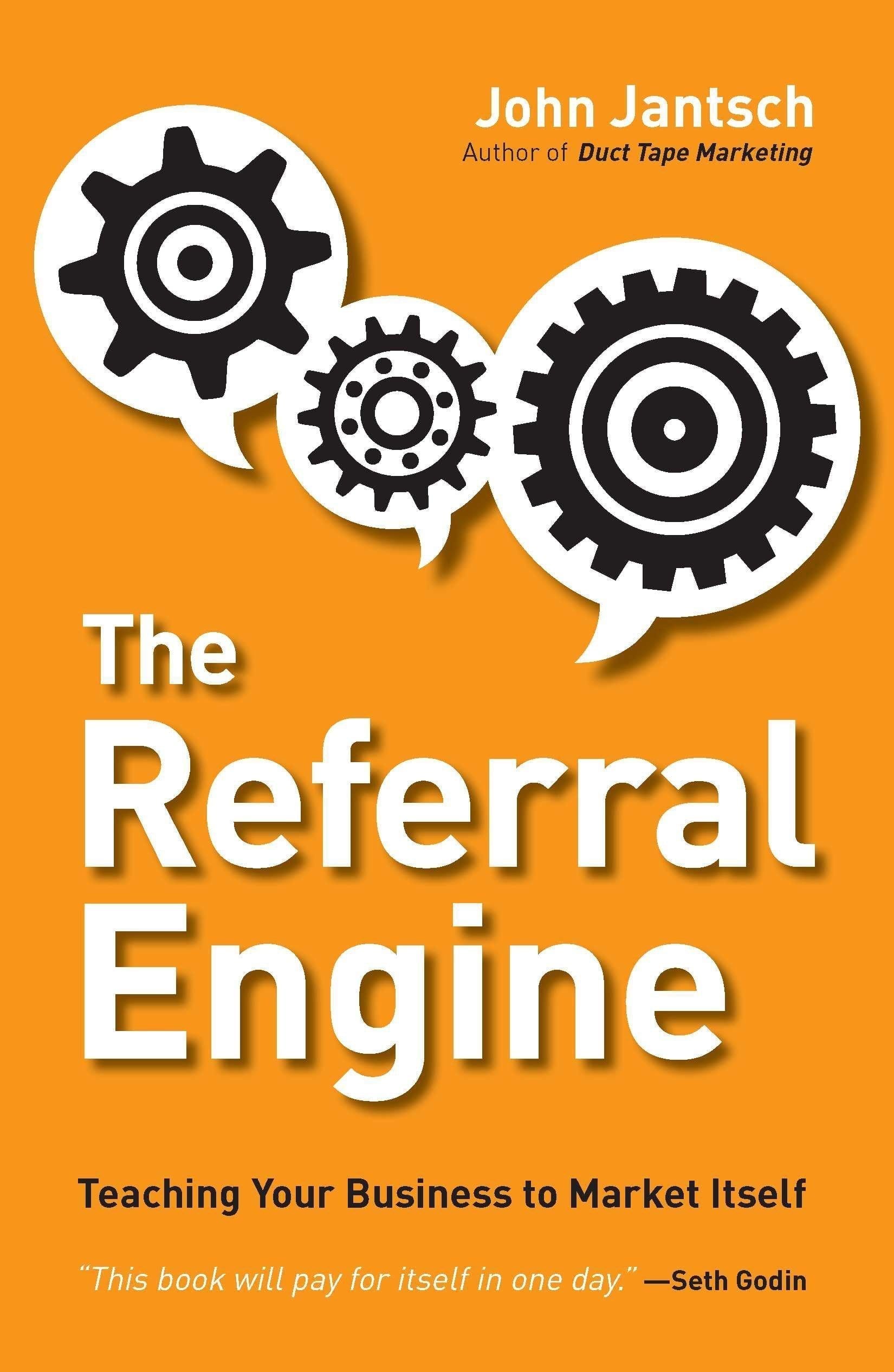 Word of mouth is the best marketing technique that has given results over the decades. It is believed that customers' word is not in the hands of business owners. But, you will learn in the book that you can.
The various techniques are described in this book to help you out and learn new concepts of marketing. How to understand customers? getting referrals from customers? Knowing who is the communicative link to customers? You can learn new trends in marketing with this book.
The Culture Code: The Secrets of Highly Successful Groups, by Daniel Coyle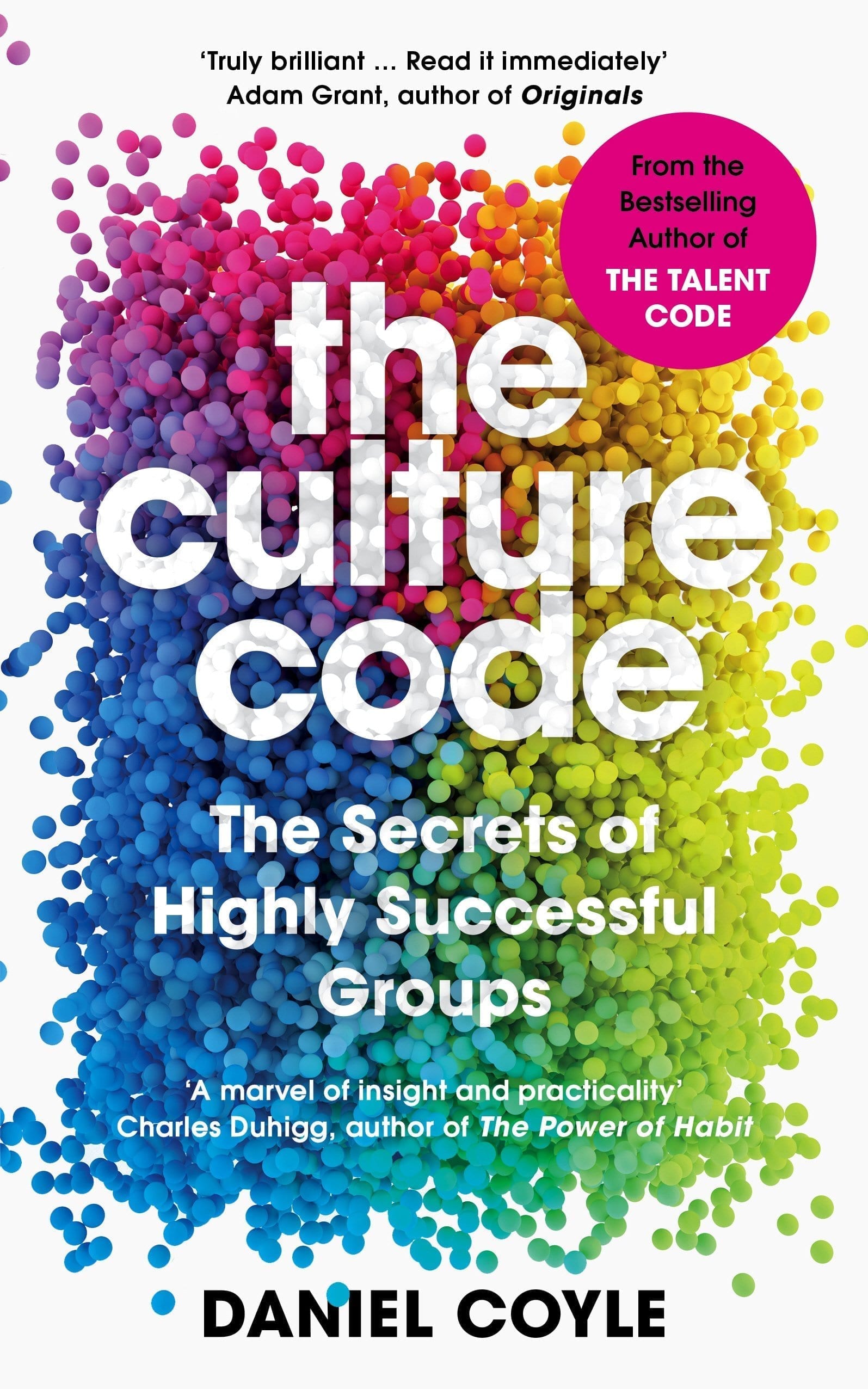 The business works on the productivity of teams that work for you. What if these teams don't cooperate with each other. This book analyzes the secret of good culture in an organization.
How to build and retain your position in the group? How to strengthen a culture that needs to improve? These things are really important to consider. You can learn the strategies by reading the book. The more you work for a good environment, the more productivity you can achieve.
Now, we will move on to the list of books that will help you to create a unique startup brand
The Beginner's Guide to Search Engine Optimization by Mathew Capala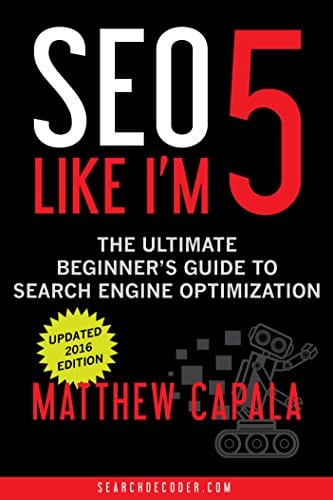 SEO is one of the most popular concepts in marketing. But, it also the most misguided concept. You need to learn the skills to be on-trend with the market. Without the digital presence of the business, a business doesn't exist.
The most influential strategies will be learned when you read this book. Additionally, five SEO templates have been added to jumpstart SEO efforts.
Where to start SEO efforts? How to use SEO optimization to get the most benefit? Which free platforms and tools should be used? Lear all of it by one reading.
AdWords Step by Step by Noah Gray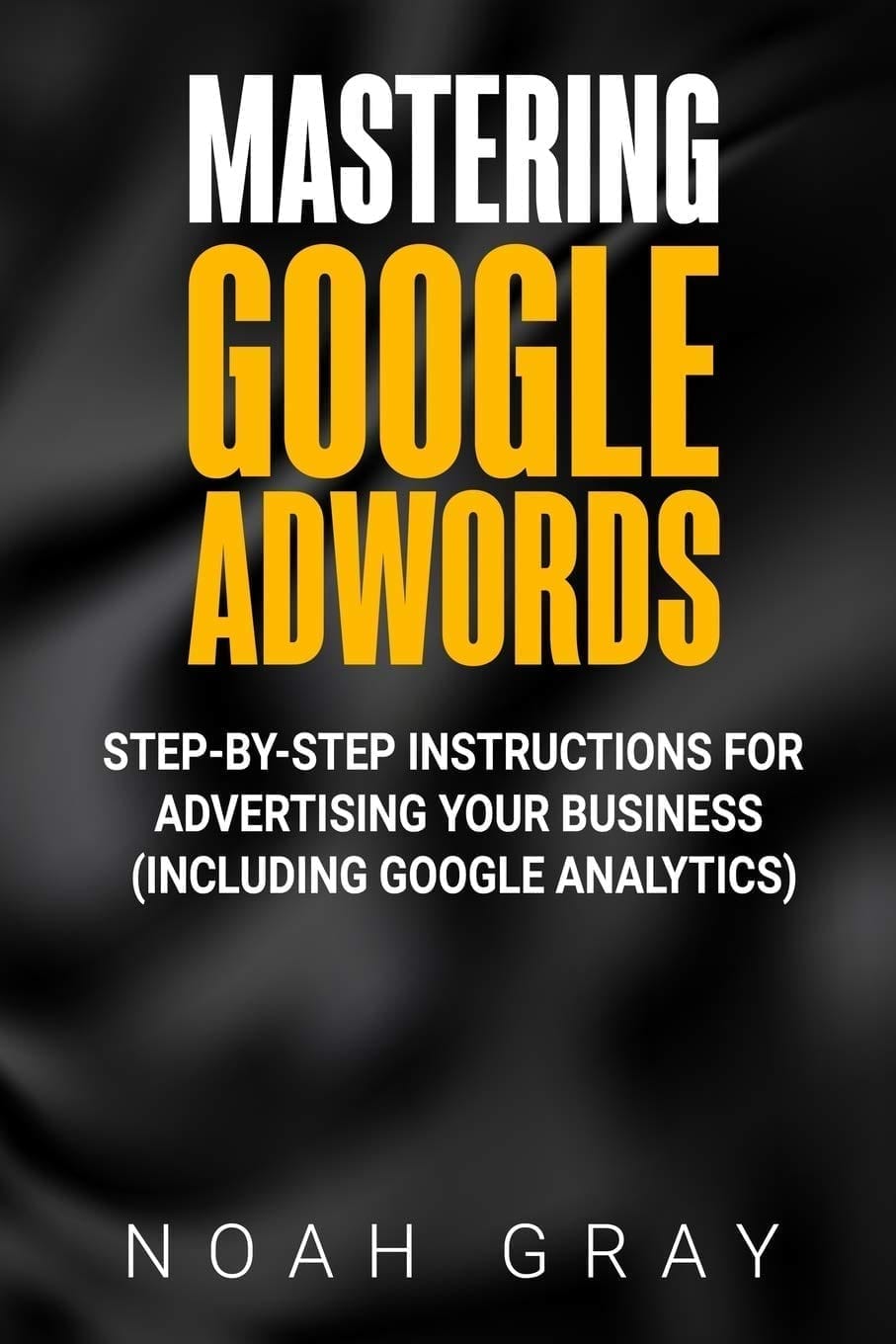 What is Google AdWords? How to use these? What difference does it make for your business? You will come to know these aspects of marketing once you read these books.
The regular techniques that you are using might be the basics, you can reach a new level of marketing. If you are struggling with demand or wanting to boost sales, you are just in the right place. This book will help you stand out among the competition.
The Conversion Code: Capture Internet Leads, Create Quality Appointments, Close More Sales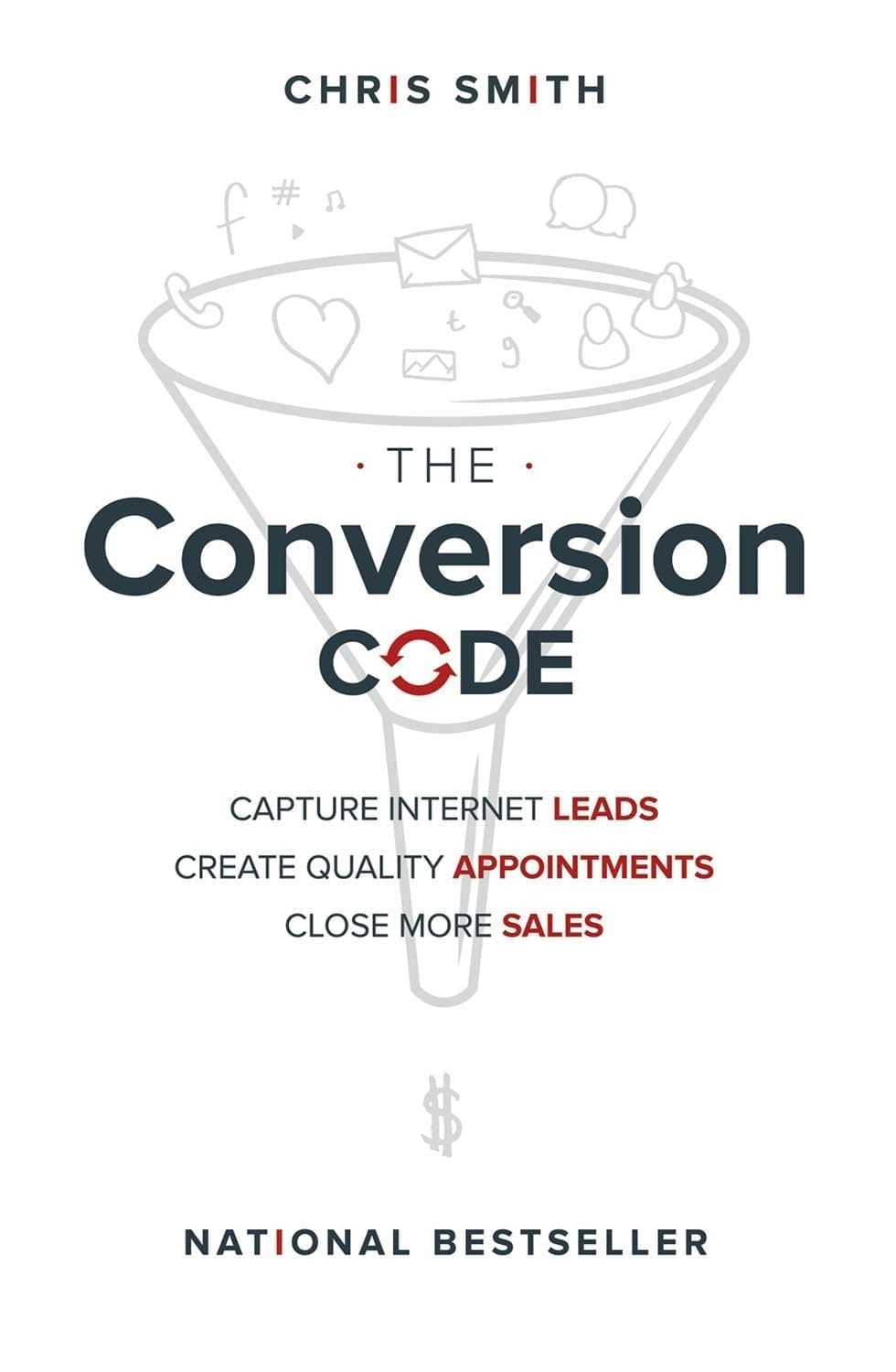 This book provides strategies that are highly effective and helps the sales team. You can understand the science of selling in a way that is simple and easy to implement. It is the step by step guide to increasing sales in the modern era.
Attracting new customers and converting them into sales requires a completely new approach. You cant keep using the same approaches very often. You need to have a different perspective to boost demand.
Made to Stick: Why Some Ideas Survive and Others Die by Chip and Dan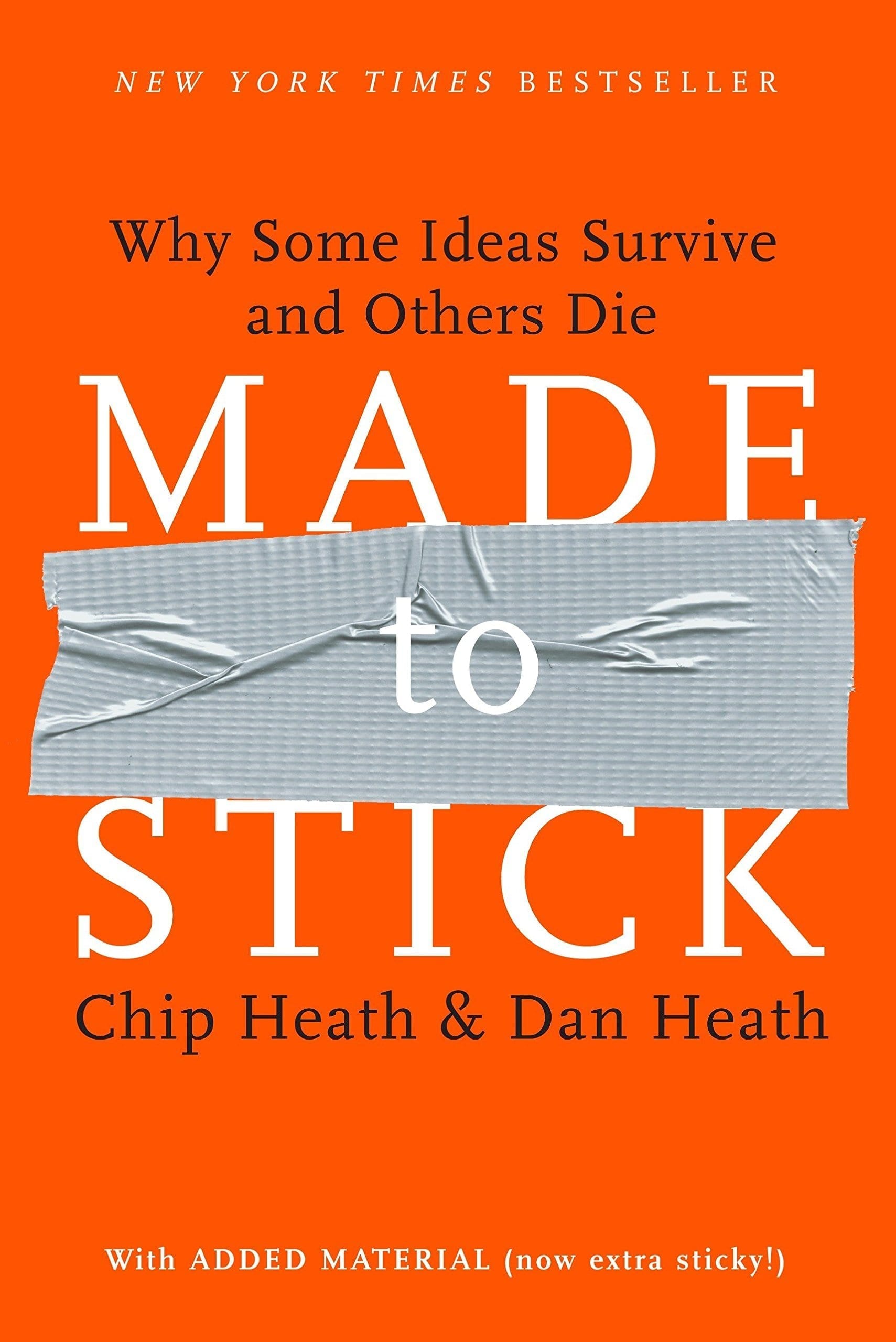 The author in the book explains the ideas that stick and explain ways to make ideas stickier. This book will transform the way you communicate.
You will go through a series of examples that show the ideas transforming worse situations into success.  It describes the principles of winning ideas.
How do produce a winning idea? How your ideas can be successful? How to think in the right direction? Answer these questions after reading this book.
Zen of Social Media Marketing – Shama Hyder Kaban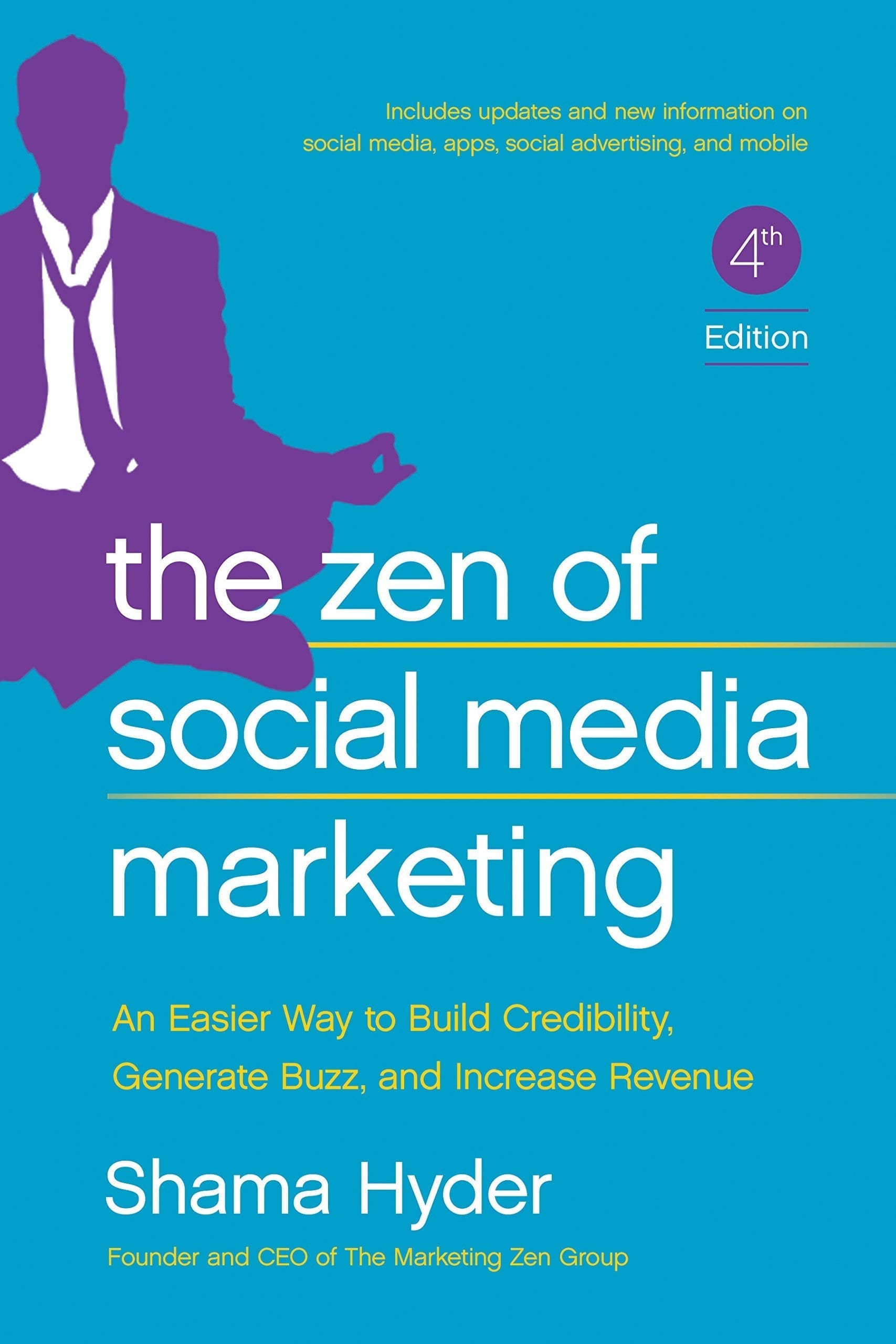 Which business doesn't exist online? I don't remember any. Social media is a tool to become successful in business. Nowadays each individual is aware of the benefits of social media.
In some of the other, we all are present on social media. It's the right way to use it and stand out from the rest. This book will guide you with the right techniques that are too different from the basic social media marketing. It will be the last book that you will require.
Questions That Sell by Paul Cherry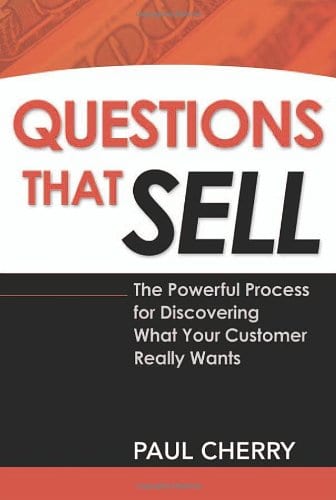 This book will help you to step into the shoes of the customer. It will provide an explanation of how a customer thinks. This book contains influencing examples, exercises, and hundreds of sample questions that tap into customer's needs.
You will come to know what questions can help you to know the service demanded by customers. How to connect with customers? How to understand what a customer needs? How to offer services that are not offered by others? Get your answers with this book.
The Lead Machine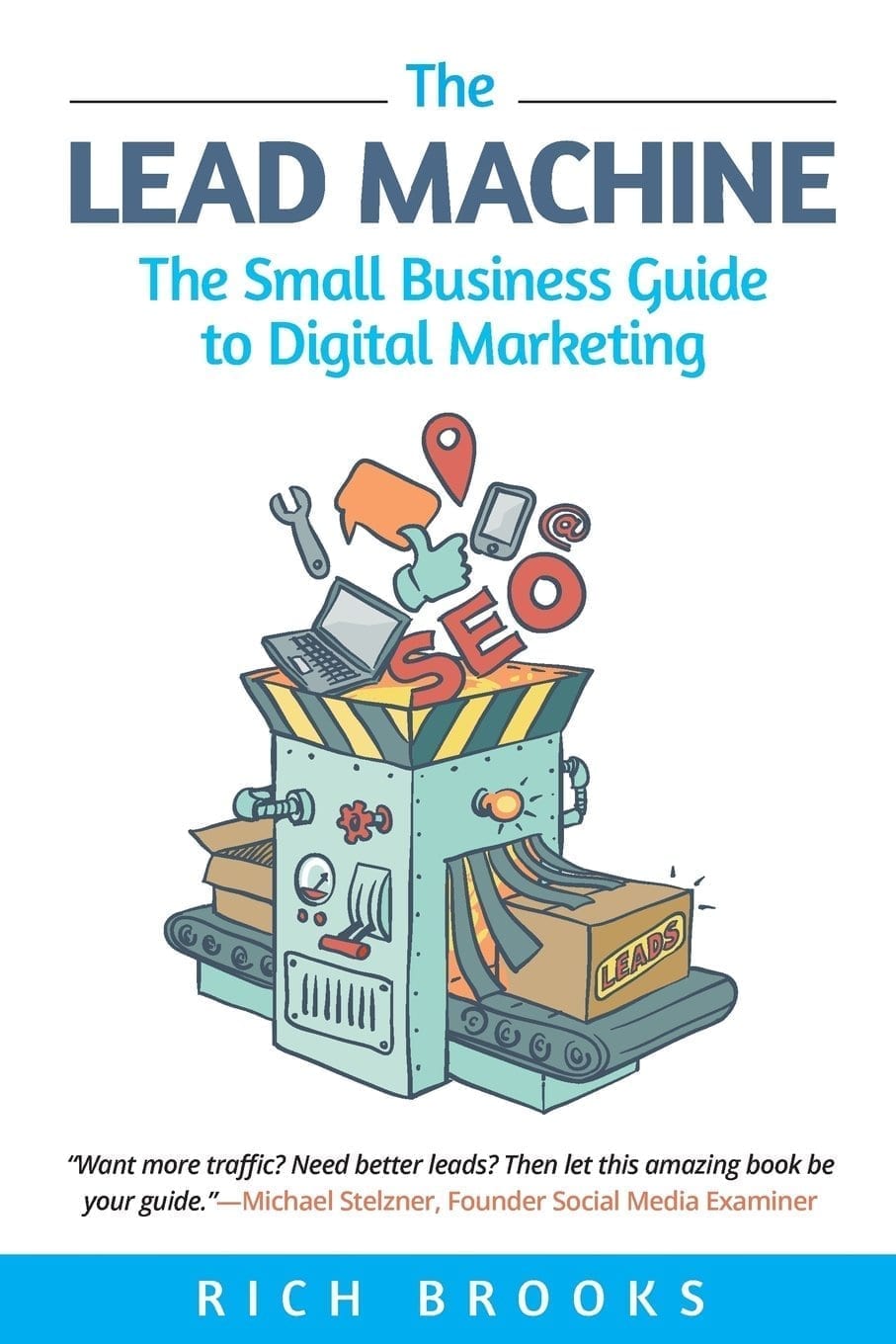 What is the lead? How do you get leads? How to use leads to generate sales? If you cant answer these questions then discover your answers by getting this book. How to build a website that attracts visitors and turn them into customers? How to stay connected with customers? How to analyze your traffics report to improve marketing techniques? You will come to know while reading each section of this book. You will learn to apply these techniques. Digital marketing is one more additional resource provided by this book.
Growth Hacker Marketing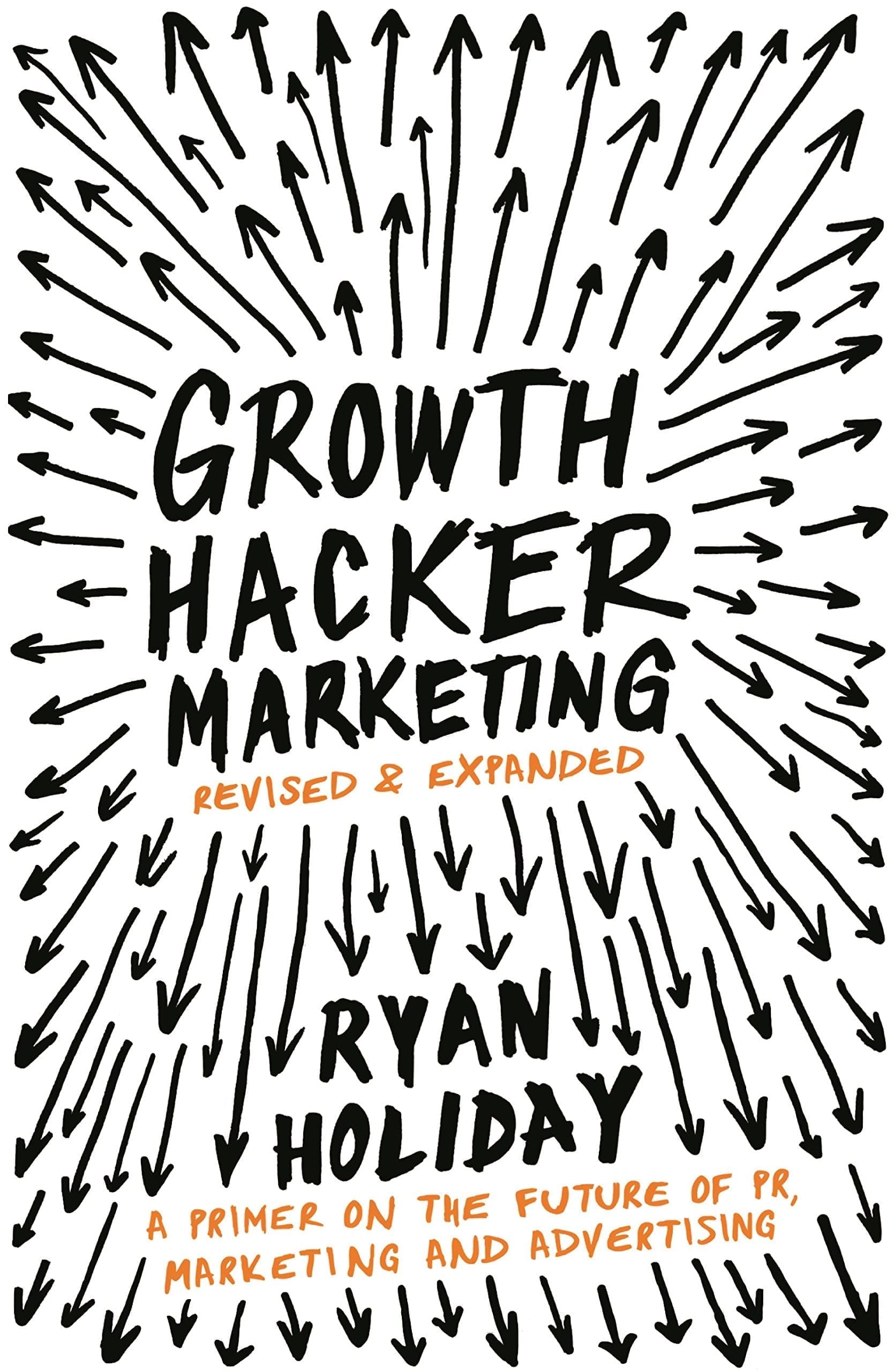 What has built Gmail, Facebook, Airbnb, and EverNote to a multi-billion brand? These businesses didn't use any promotion techniques. They have a new strategy called growth hacking.
In this book, you will understand the game-changing strategy that is growth hacking. The author explains the mindset of a growth hacker on which he builds a huge business. It has a new set of rules that are different from traditional marketing.
Build an empire on your conditions by learning some techniques that are missed by most of the people.
The Revenge of Analog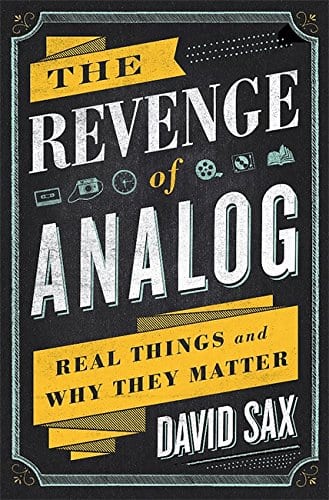 In this book, you will understand the deep truth of human shopping. Understanding the market needs and criteria to choose a product over others. Building the client base that is attracted to your products and services.
The author shows the real world outside digital media. People have forgotten the practicalities of life and pushed themselves into the digital world. This book will answer your questions like, How digital media affects the real world? The future of the real world? Read it.
Conclusion
I hope you have found the best books for startups that will answer your questions. Reading is one of the most influential habits for a person. It is said that books are your best friends, while in today's era books have become your best tool.
You have to be consistent while reading. Once you understand the value books teach to a person, you cant stay away from them. Books are like an addiction to a person.
A business startup needs hard work at every stage, You need the deepest knowledge to be on top of your field. Reading books on startups each day offer wonders. Your mind will be full of ideas to fill the world.
Waiting for your feedback. Have any queries? Do Comment