The business of web development company is currently at its peak due to the advancement in technology. Running your own startup is a dream for many especially if you have a team of skilled mates, the work just gets easier. Web development companies nowadays are earning a high amount of revenues due to their increased demand.
Most people stumble upon the idea of being their own boss and they are ready to give it their all to become successful. To make their dream come true they start searching for ideas as per their need. The idea could be according to your capital investment or your talent.
Starting a business plan based on your talent is a great idea because talent-based ideas require small capital investment, and also you would already be knowing about all the pros and cons of the industry, you will be careful in advance about the possible hurdles.
Nowadays web development company seems to be a flourishing business idea because they are in high demand, and also they do not require any sort of big investment but have the potential to generate high revenue.
Registration of the firm
The first step of starting your own business is to register it for legal records. You can give your company a name and even design a logo for the business. Make sure your logo and company name is catchy and is relevant to what you do.
After this, you will need to register your company as a private limited company, limited liability company, partnership, proprietorship, one person company, etc. For registration of your business, you will need to go through a series of steps.
Firstly you need to acquire the Director Identification Number (DIN), then step two would be applying for the Digital signature certificate, then create an account on the Ministry of Corporate Affairs portal on the new user registration for registration of the company.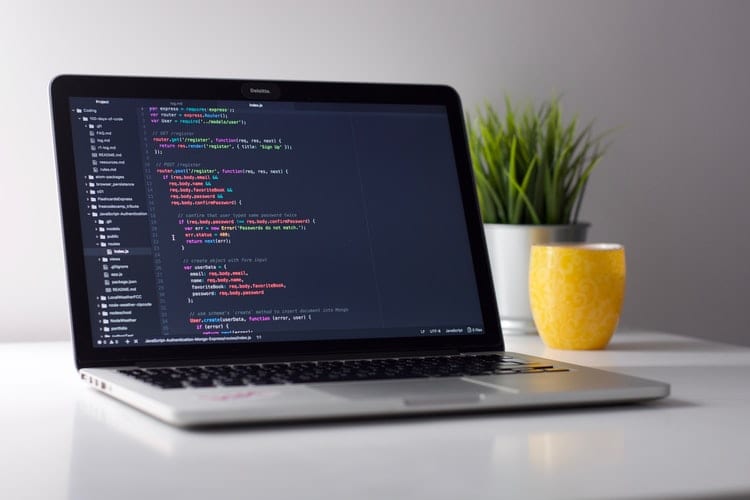 Getting Necessary Permits and Licenses
Legal authorization is an important part of your business because it ensures that your business is legally accepted in the nation. There are various permits and licenses that you will need to acquire for your business. For your business, you could set up a commercial unit or start this business at home.
If you decide to start a company at home, it would prove to be a more economical idea. For this, you need to take permission from the local authority for approving the residential area for commercial use. For this, you need to visit the municipal corporation of your state. You can find the municipal corporation link of your city here. 
After this, you will also need to do the service tax registration. In India, it is mandatory to have the GST registration for setting up a business. For GST Registration you can visit this link.
At last, you will need to set up a bank account used especially for your business.
Having the Relevant Skills
The talent-based business idea will require you to acquire the skills that are required for the execution of the business idea. For starting your own web development company, you will need to have the technical skills. At the very least you should have complete knowledge of HTML and CSS.
Apart from this, there are various other technical languages and skills that you can master such as JavaScripts, PHP, Python, Web designing skills, Photoshop, Fireworks, etc.
This business can not be acquired without having the complete knowledge of relevant skills. You could either learn these skills or hire someone to do your work for you. But the latter one is not a great idea from an economic perspective. This idea could succeed on a large scale basis when you have a high capital investment.
Apart from the technical skills, you need to develop other extra skills required in your business idea such as creativity, content writing, having good knowledge of client relationships, etc.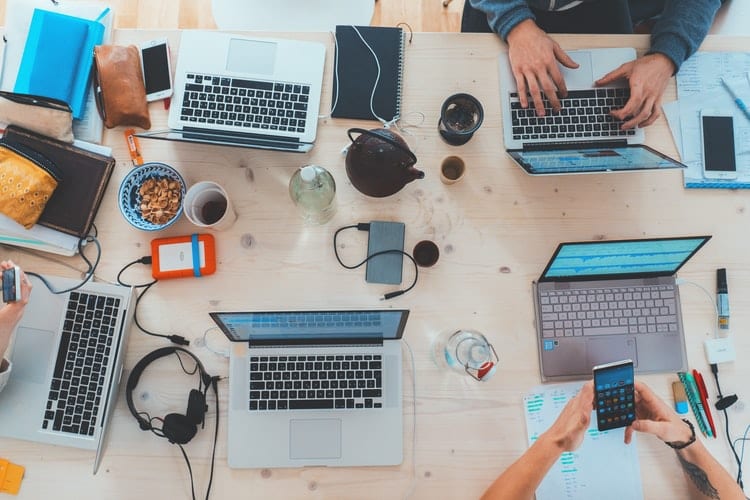 Channels to get Clients
Getting clients for your business is the most challenging as well as one of the most important parts. This process is crucial for making your business successful because they are the ones who will be paying you for your service. Having numerous contacts in the industry definitely works wonders, but even if you don't have any contacts that don't mean that this industry is not welcoming for you.
There are various other platforms through which you can get clients and customers for your business. The process could be slow in the beginning but if you continue working with the same enthusiasm it will definitely work for you.
1. Build A Website
In web development company, having a professional website will build the credibility of your business. Your business website should be impressive in the first place to attract clients because it will build the first impression of your work on the customers.
2. Social Media Platforms
Nowadays social media platforms play a major role in spreading the word about your business. Their extensive use nowadays has made them really popular and that is why it is really easy for us to expand and promote our business with the help of these platforms.
You can take help from Facebook, Instagram, Twitter, etc and make profiles on these platforms. On your profiles, you could add the posts about your services, customer reviews, upcoming offers, etc. Build a strong base of followers by making your profile attractive and make it reach the most number of followers. A
Also, you can take help from social media ads that let to spread your business to the people who are not even following you on your handles.
3. PPC
PPC stands for pay per click. This marketing method lets you promote your business with the help of search engines. By running ads on the search engines with this method, you can reach various potential clients, this method proves to be very effective for expanding your customer base.
Pricing
The web development company earns money by serving their clients with their needs related to the technology industry. This industry offers being paid either on the basis of the task being done or you could also get charged hourly, per day, per week basis, etc.
You can choose the type of payment as per your needs. Also, don't forget that the intention behind setting up a web development company is to earn money so price your services accordingly.
Charging low in the beginning will benefit your business but also you should make sure that at least your financial needs are getting fulfilled by your business.
People leave their jobs and move towards starting their own business to earn more money, so your business should ensure that the work that you are doing is serving the purpose and will be beneficial for you in the long run.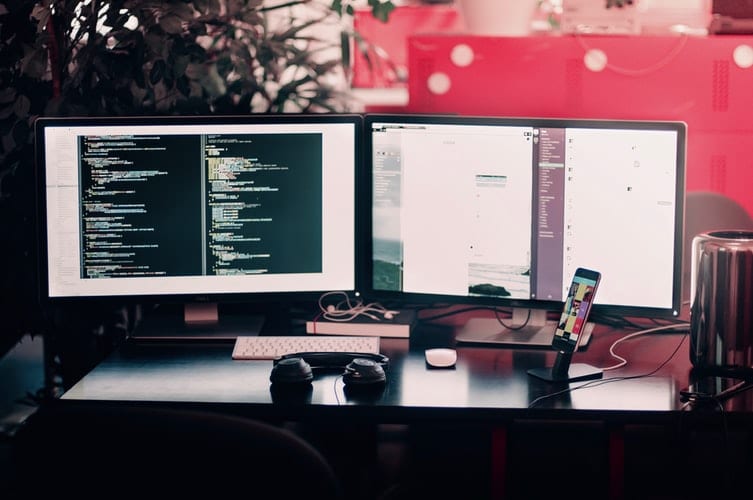 Diversify and Outsource
The web development company is one niche but it provides you with a lot of branches that deal within the same area or could be acquired if you have the knowledge in the same field. Considering other options will help you in the diversification of your business plus it will open the opportunity for you to earn more money.
There are various ways on how you can expand your business by diversifying your options. Some of them are listed below:
1. Digital Marketing
Digital Marketing is a trending business idea nowadays and provides a lot of scope for growth. Digital marketing somehow involves knowledge related to the technical field. And if you already have basic technical knowledge then it will be really easy for you to expand your business while offering digital marketing services.
2. Website maintenance
Website making and development is one thing and maintaining is another. It is really necessary to update and maintain the website to ensure smooth operations. You can offer this option as an additional service, this will help you in diversifying the options.
3. Client Hosting
Client hosting is another method for expanding your business and increasing your options for earning. It is a really easy option to acquire and provides great earning potential.
4. Email Marketing
Email marketing is also very trending nowadays. It is a method of spreading your business to potential customers with the help of emails.
5. Copywriting
Copywriting is the first and basic need before starting any sort of business because the content is everywhere and you need some content to sell your business. You can add this additional service to your company for earning more.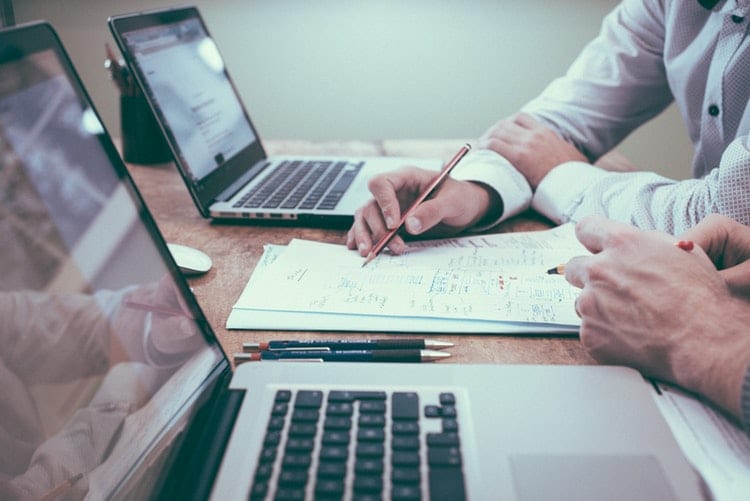 Conclusion
Web development companies hold a lot of potentials and the demand of the industry is increasing constantly. The growth of technology-based business ideas is increasing gradually and if you have some technical knowledge then you should definitely consider stepping a foot into this industry.
Starting your own business is definitely risky, but this business option provides you with an opportunity to start your business part-time initially and let you explore the market potential of your business first. Then if you see some growth in the business then you can leave your job and continue with the business with full focus. I mean isn't it the perfect scenario that all entrepreneurs wish for?
Do let us know in the comment section how you liked this article, also if you have any queries we will be happy to help you.