Ola and Uber are two leading public transport services in India that are also known for providing great earning an opportunity to the drivers. The quick and convenient transport provided by these two companies has the ever-increasing demand in today's time.
Ola and Uber have their business spread to various major cities of India like Delhi, Kolkata, Mumbai, Hyderabad, Goa, Pune, Chandigarh, Bangalore, Nagpur, Chennai, etc. To state, they are present in a total of 103 cities in India.
If you are already a taxi driver, you can attach your vehicle to these companies and start earning a good amount of money every month. But even if you are not a driver and seeking good earning opportunity then also you can register yourself with Ola and Uber.
The scope of earning in these taxi services are endless if one is good at its job and puts all the effort. If you want to earn a tremendous amount of money every month and wondering how you can do it, then the below article is there to help you.
Apart from this if you already own a cab business then we have also listed ways on how you can grow your business with Ola and Uber.
In the below-given article, we have mentioned everything related to Ola and Uber cab business and how you can be a part of these cab companies.
Basic Requirements Of Ola and Uber:
There are various basic requirements by these two cab companies that need to be fulfilled in order to attach yourself with Ola and Uber, they are listed below:
1. The car that you are using must be in good condition for the convenience of the passengers. However, it does not matter if it is old or new.
2. You must acquire a driver's license for the cab service. You can also hire a licensed driver for this business.
3. You must provide the company with an identification proof. This could be anything from Adhar card, to Pan Card, Drivers license, etc.
4. You will also need to open a separate bank account for this business so that the transactions will be clear.
5. This service-based industry also requires you to apply for Income tax and service tax registration ( GST). These two are mandatory in all cases.
6. After all these requirements are fulfilled, you need to visit the local office of Ola and Uber in your city and ask for proceeding with the registration process.
7. Then an authority figure from the office will inspect your car and confirm with you if the cab is eligible or not.
8. As soon as you get approved, the respective companies will provide you with a smartphone. These smartphones will help you with your guidance and tracking system with their featured software or application.
9. Lastly, you will receive all the necessary details and guidelines about the cab service and you are all set to start your own service.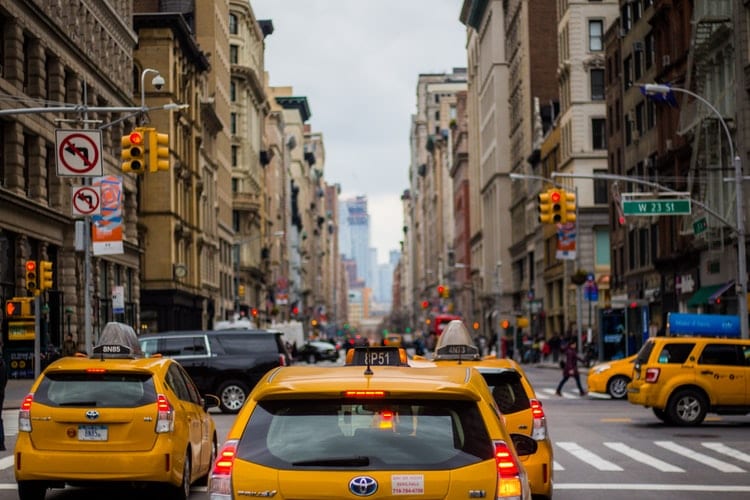 Ola Cab Business Opportunity In India
Ola cab business is undoubtedly a trending business in India that provides a good opportunity for the individuals and great earning potential. It is known for its quality service and provides safe and convenient travel to the passengers. Apart from this, citizens also believe that Ola cabs are very affordable and easy to use.
The business of Ola is spread in various cities of India. The main headquarter office of Ola Cabs is in Bangalore. Ola cabs provide not just one or two but several options in their cab services that customers can choose as per their convenience. The comfort, luxury, and prices of all these options vary from the others.
The types of cab services provided by Ola are:
Ola Share – Ola share accommodates the sharing of the cab with others that reduces the cost of travel.
Ola Micro – Ola Micro cabs include, Hyundai Eon, Maruti Suzuki Wagon R, and Datsun Go, etc.
Ola Mini – In Ola Mini cars like Tata Indica and Nissan Micra are included.
Ola Prime – Ola Prime includes cars like Sedan, Play, SUV, etc.
Ola Autos – Auto Rickshaws are part of Ola in the form of Ola Autos.
Ola Luxury – For luxury cars, Ola provides an option of Ola Lux under which you can book cars like, Jaguar, Mercedes, Audi, BMW, Toyota Camry, etc.
Ola Rentals – Ola Rentals service lets you rent a car for a few hours in the same city.
Ola Outstation – Ola Outstation lets you rent cars for outstation trips.
Ola Shuttle – This option is, however, now discontinued, but it allowed the customers to share a shuttle which is bigger than a car and can hold a higher number of people.
Start Your Business With Ola In Following Ways:
Ola cabs let you start your own business by connecting yourself with the company. If you wish to do so, there are a total of three options and you can choose one according to you. These options are:
1. Attach your car with Ola Cabs
2. Become a driver at Ola.
3. Attach all your cars as a fleet with Ola.
1. Attach your car with Ola Cabs
One of the easy ways to join Ola is by attaching your car with Ola cabs. It means turning your regular car or cab into the Ola Cab. For this business plan, you need to contact the local office of Ola and get all the related information that is required for the purpose.
Before you join ola as a partner make sure you have read all the instructions, terms and conditions carefully to avoid any future hassles. The company will ask you to submit all the necessary documents, the whole list of which is mentioned above in the article.
After this, you need to submit the pictures of the car for the initial assessment, make sure your car is cleaned and is in good condition. This will help the company to determine whether your car is good for the business.
If the company finds that the car is in good condition and can be used in the business then they will ask you to bring your car to the company's physical location, where they will perform the final audit in order to determine whether the cab meets the standards of the company.
As soon as your car gets approved, the company and the staff will provide you with all the necessary details, instructions and offers information for proceeding. Later, you will need to sign a contract with the company as a final step to become a partner with Ola. The company will provide you with a smartphone that already has a partner step installed for your guidance and help.
Now you are all set to be an Ola cab driver and start your services in the city.
2. Become a driver at Ola.
This option is for people who are already not in the cab services and do not own a car. Ola provides you with the option of joining the company as a driver. In order to start this business plan with Ola you need to follow the below-given procedure:
First, you need to submit all the necessary documents as mentioned in the article above. After this, the company will ask you to pay a non-refundable fee for the verification process which is 4,000 INR. Also, the company will ask you to pay the security deposit of 21,000 INR to 31,000 INR. This amount would be refundable.
Then you will get an option to take the car on lease. You will also have to pay the rental fee of the car which will be around 750 INR to 1150 INR. The amount of rent depends on the car you choose which will be deducted automatically from your earnings.
The car you choose will be registered under the company's name and you will be given required training and instructions before you start. Apart from this, you will also be given a smartphone for business purposes and you can schedule maintenance and repairs of the Ola cabs via the application.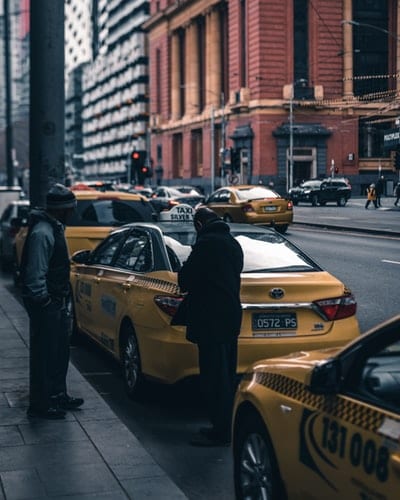 3. Attach all your cars as a fleet with Ola.
Ola cabs provide a good opportunity for entrepreneurs who own multiple cars and want to start their own business. Along with cars, you will also need drivers to operate those cars, which you will have to arrange yourself. If you do not have enough drivers, the company could help you but do not guarantees anything.
The cars that you will present to the company will have a proper assessment and Ola staff will check if the cars are up to their standards. After the approval, you will need to provide all the requires documents along with the licenses of the drivers that you hired.
The company will give proper training to you and your drivers. Apart from this, you will also need to open a bank account separately for the transaction which will be the single operator account. You will receive smartphones for your drivers and Ola cab company will assist you in your business.
Now that every requirement is fulfilled and every step is done, you are all set to start your business with Ola.
Profit Margin
Ola company provides you salary on a per-ride basis. And with each ride completed, the company cuts its commission of 15%-20%.
Uber Cab Business Opportunity in India
Like Ola, Uber is also a very significant part of this emerging industry. It has provided entrepreneurs with great earning potential and a good startup opportunity. The Uber cabs are a part of various major cities in India. Uber is the biggest cab company in the world and the industry fact is that Uber doesn't have a cab of its own.
The Uber first originated from San Francisco, California and has its business set in a total of 633 countries in the world, from which 30 cities belong to India. It provides cab drivers with a good earning potential by giving them an option to attach their cabs to Uber.
Uber also provides you with a number of options of the cab services, they are as follows:
UberGo
UberX
UberXL
Uber VIP
UberPool
UberHIRE
To become a part of Uber cabs you can register for one of the following plans.
1. Become a driver cum owner at Uber
2. Become Uber Partner
3. Become Non-driving Partner of Uber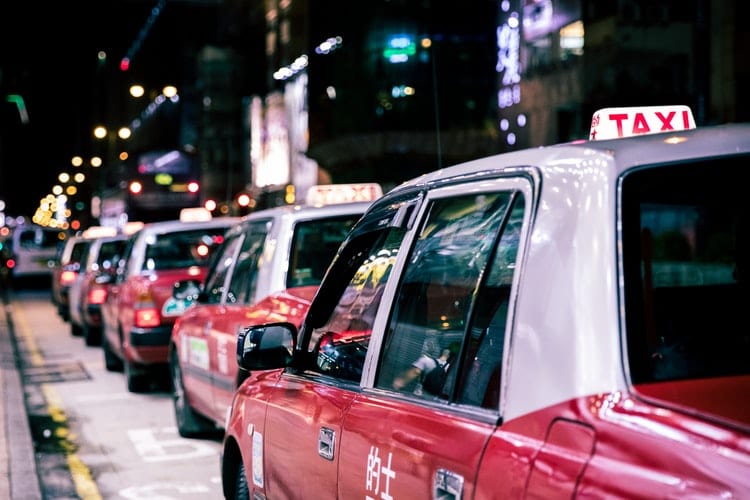 1. Become a Partner at Uber
The procedure to become a driver and attach your cab to Uber is quite simple. All you need to do is provide all the necessary documents to the company for a careful evaluation. Then the company will ask for the pictures of your car for further assessment.
If the Uber staff finds that everything is good in the pictures then you will be asked to locate the office and visit them for further procedures. The staff will inspect your car and will determine if it is up to the company's standards.
After the approval of the company, you will be provided with all the necessary guidance and training from the company to make sure you have knowledge about everything. Apart from this, you will also need to open a bank account separately for the transactions.
Now that everything is done you will be provided with a smartphone from which you can operate Uber's partner application. And you are all set to start your own Uber Cab now.
2. Become Uber Driver
The procedure for becoming the Uber driver is the same as the process of being its partner, the only difference is, the driver option does not require you to have your own car. In this method, you only get hired as a driver by Uber to drive its fleet vehicle.
All you need to do is provide the company with all the necessary documents and if everything is in a proper manner then the company will carry out the further process of training. After getting you trained you will be provided with a smartphone that you could operate for accommodating the experience.
3. Become Non-driving Partner of Uber
The last option through which you can join the company is of becoming a non-driving partner at Uber. This option is the same as that of Ola's where you just have to provide multiple cars with drivers.
For this business idea, you need to visit the local office of Uber and submit all the required documents. The whole list of required documents is listed in the article in the beginning. Then you will have to get all your cars inspected by the company. If all your cars are up to the company's standards then they will approve of you.
The company will now ask you to sign a contract stating all the terms and conditions. Upon signing the contract, proper training will be provided to you and your drivers. After this, your drivers will be provided with smartphones with Uber's application installed.
Now you will need one single bank account that would be handled by you. The company will transfer the salaries of all your cars and drivers in your bank account. And further you will be responsible for transferring the salaries into your drivers' accounts.
Profit Margin
Your total earning will be dependent on how much you get in a day, then from that, you need to subtract the uber commission and service tax. Uber takes about 20% commissions from their partners.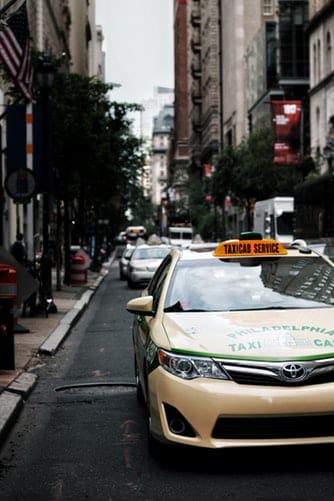 Conclusion
Having your own cab services in the city is an emerging idea in the country right now. Safe and convenient travel is not only a good business plan but a necessity for people. Ola and Uber are known for providing the best quality services to the customers and that is why they are mostly preferred.
Being a driver at either of these companies will help you earn a tremendous amount of money every month. However, some of the factors depend on several factors but most of them depend only on your effort. It works on the concept, the more you work, the more you get.
If you have any queries or suggestions, please comment down below in the comment section.