The most viewed video on Instagram is the smoky eye makeup tutorial. You would wonder that's what you are doing too. Yes, people watch for hours on Instagram to perfect their makeup skills. If you are that person then you need to read this guide.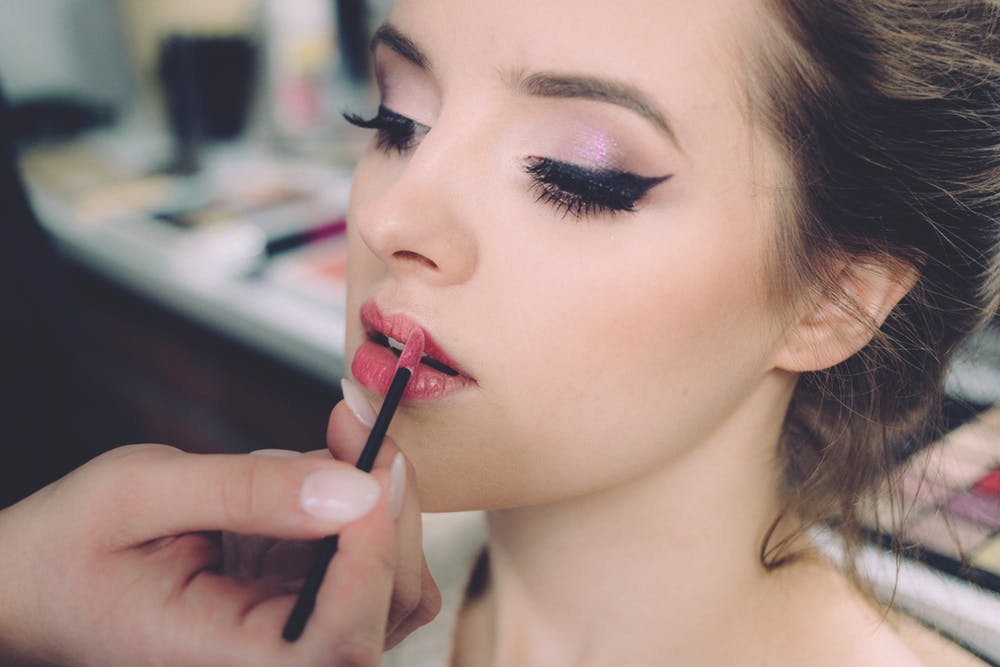 What is treasured most in the life of women is the day of her wedding. It is the major industry that contributes to the earning of a makeup artist. According to a study India spends more than other countries for makeup.
Women have a basic understanding of makeup looks and they get to experience too by doing it for years. In this guide, we would help you to create a brand that is known for unique makeup skills.
Know how top makeup artists started from scratch and now they are making those admired celebrities more beautiful.
Know how you can start learning popular trends in the makeup industry?
The First Step, Find that popular makeup artist whom you can relate to.
You need to understand the different styles of makeup. Identify what styles you are perfect at and what styles need improvement. Then find that makeup artist whose specialty is that style. You can't be average, you need to follow those who already have mastered those skills.
Secondly, Study the patterns of the industry. Follow the top trends of the industry.
The major patterns and styles of makeup are updated on popular magazines. Read those magazines regularly. Then you can consider the following the major events of the Hollywood and Bollywood industry. Also, follow top makeup accounts on Instagram and Facebook.
Third, Identify your targeted market.
The makeup artists may look like just a simple makeup skilled individual. But makeup artists are more than that. What a customer wants is on the top priority of makeup artists.
Now if you consider a newly-married girl or a decade old married lady, they both will have a different perspective for a makeup style. The market doesn't end there.
Very old ladies, old ladies, young ladies, girls, models, celebrities, TV actors and sometimes even men they all will have a different view for their makeup. You must consider which market you can cover.
Fourth, Time to use your skills
You need to practice how much you can. The more you practice, the better your skills will get. Try to get people on whom you can practice your makeup skills. Don't forget to practice on different faces, shapes, and sizes. It will help you to expand your horizons.
What qualities do you need to adapt to?
Once you know what is your specialty makeup style and which kind of market you are supposed to provide services. Then it is natural you will come to know about the skills that will be specifically required.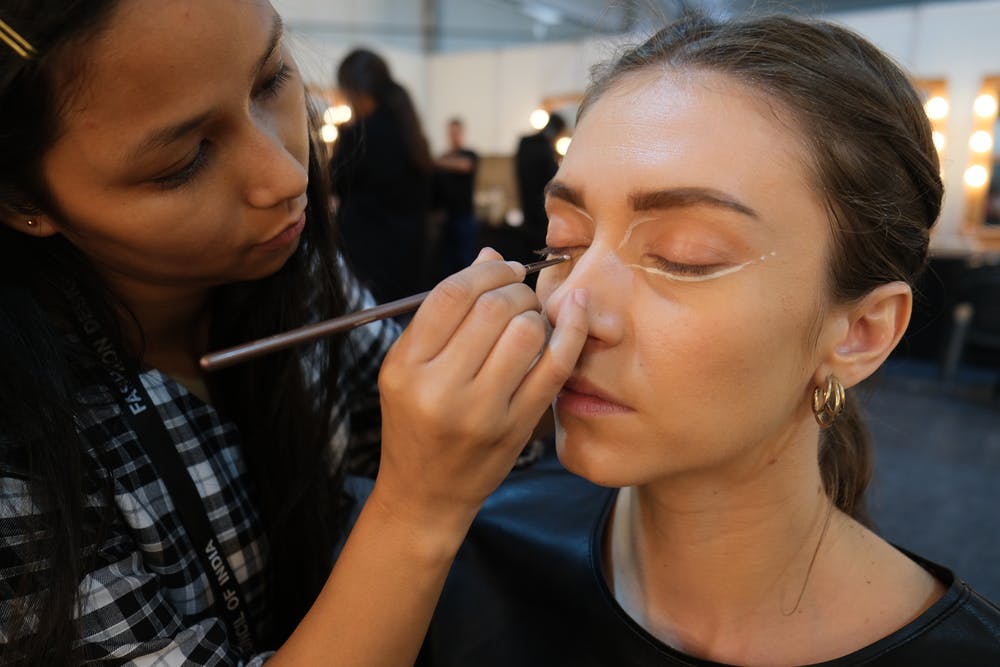 But here are some skills that don't involve makeup styles, Then too top makeup artist follow them. It helps to maintain their calmness and productivity to their work.
No heels on work
Makeup artists do follow this ritual daily. They emphasize their productivity more than their look. Flats help to work while being relaxed. You will not need to worry about ankle bites or heel damage.
Be calm with your clients
Sometimes you can come across difficult times. You must tackle them with care. If you cant manage your anger then it may affect your reputation in the industry. Start by listening more and speaking less.
Minimal look for yourself
Most of the makeup artists are usually found with minimal makeup looks. This can be found odd to some people. But it helps them to stay focused on their client. They will not have to bother how they are looking once they start styling their clients.
Be available for your clients
You need to be on top of your heels while providing makeup services. Clients are mostly rigid about their looks. You need to help them build trust in your services. It will be possible if you are with them from the point they enter your place.
Upgrade your skills
It is the natural quality of all makeup artists to be updated with new trend looks. What if a client comes into your office and asks about a new trend? If you don't know about it, you may become the topic of discussion.
Don't be afraid of trying something new
You may get updated with new styles but if you are not ready to try them. Then it is of no use to even know them. Have patience, maybe not for the first time but you will master a new style eventually.
How to become a makeup artist?
You may have provided services to various people in your area. But are you a professional? That can be decided with the quality of customers you are getting. You can build that kind of skill that big companies will want you to make up for their models.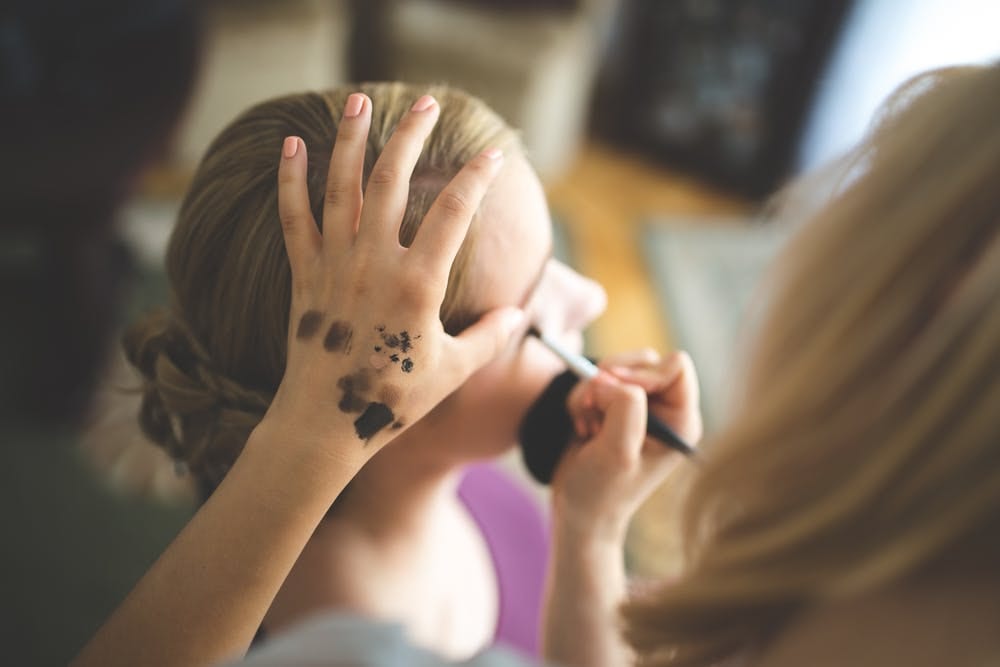 Here we have listed some ways that can help you to work in the professional environment.
Find an internship that suits your schedule. You must give enough time for practicing makeup skills. You need to choose that type of place which is worth your time.
Go for certifications related to the makeup industry. Private schools offer much more specialized courses. There are many more opportunities if you go through private institutions.
Get a job as an assistant to a renowned makeup artist, if possible. It will require good makeup skills to be involved with a great company.
Collaborate with makeup artists that have just started and learn from them. You can share each other's customers. This way you can be open to new kinds of customers.
Find great clients for your work. Approach models that have just started their careers. Models require professional makeup artists, who are good at their skills. They will refer you to their friend that will increase your presence.
Create your digital presence on every social website. Most of the customers get attracted through the pictures you upload on social websites. They can understand your skills thoroughly.
Start as a freelancer if you want to build an initial presence in the market. It will help to get the first customers. Then you can go ahead by building your presence.
Final Words
Hope you found this guide helpful. If you follow the steps then you can convert even the bad day into a great opportunity. You just need to find that something which is not provided by everyone.
Here is a tip# Try to find the unique point of your business so that you stand out in the market.
Just be patient and focused while venturing into a new industry. It may be possible that you don't get enough compared to what services you are providing. Then be consistent and you will get better opportunities.
Have any queries? Comment Below.