Paying Guest Business 
The trend of converting a house into a paying guest (PG) accommodation is fast catching up, especially in metro cities that witness a huge influx of student population and working professionals every year.
As this money-spinning PG business is in trend because of its low investment and high returns in a very short period. PGs became the most obvious choice for students and the working population owing to the convenience and flexibility offered in this arrangement. 
The trend is picking up pace in bigger cities, especially among youngsters who wish to stay in a homely ambiance. It has very good earning potential especially if you are residing very near to college, universities or any other educational institution.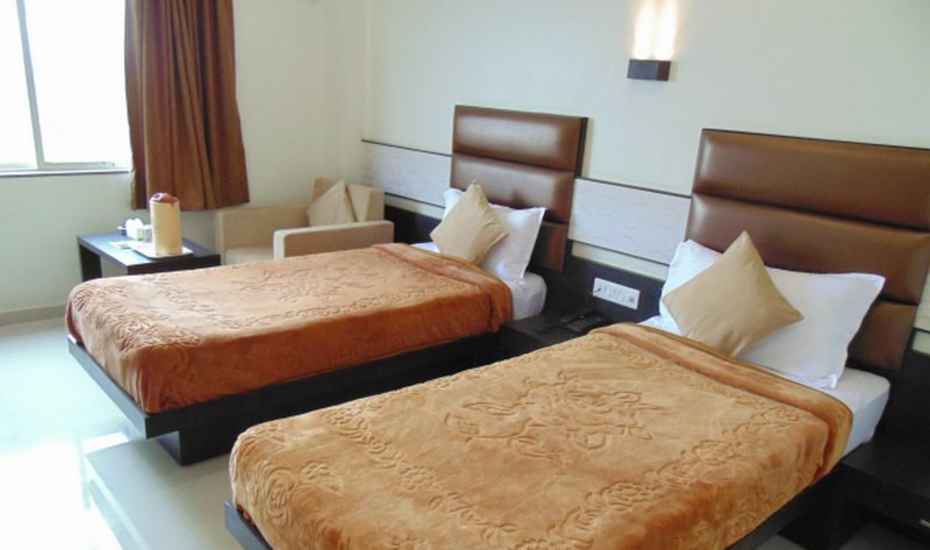 The student population and number of working personnel in various cities give rise to this thriving business. There are many cases where people are having bad experiences with tenants and paying guests too. Hence, there are some important points you need to know before converting the home into a PG.
Let us know some legal formalities before converting your home into a PG Business?
When you are converting your house into a PG, you are altering the accommodation from residential to commercial. As you will be drawing the income instead of renting the services, it will be treated as a commercial property that requires compliance with certain legal formalities and norms.
Since you are converting the residential property into a commercial property you have to take permission from the society first because usually, co-operative societies oppose such proposals. Thus, it is necessary to take permission in writing at a general body meeting to avoid disputes and loss later.
What security measures must be taken before converting your home into a PG Business?
To avoid any mishap and to be on a safer side you should keep a watchman, CCTV cameras on all the entry, exit, and lobbies, etc. besides this you should maintain all the records of entry and exit of every person living and visiting. In addition to this, also inform civil authority in your area about the conversion of the property to avoid any problems in the future.
What all guest verification you have to do before letting out for rent?
The most important document you should verify is govt. Id i.e Aadhar Card, PAN Card and Photograph with the details of their guardians in case of any emergency.
Rent agreement is another important document that should be filled and validated by the occupant. Apart from displaying the background details of the lessee, the rent agreement also suffices other purposes.
For instance, if you plan to alter the rent amount periodically, which is usually one year, it can be included in the agreement. Once it is signed by the tenant, it reflects his/her consensus and safeguards you from any future conflict. In addition to this police verification of the tenant is compulsory
What all the things you have to keep in mind?
You should make sure you stick to the standard price of rent in the market. You will provide basic furniture such as you have 10 numbers of the tenant then you will require 10 number of beds, a kitchen that is furnished, 10 number of cupboards and tablets, televisions, refrigerator, etc. Many tenants, however, bring their television and refrigerator and also their utensils. 

You should make sure to keep the price and facilities the same as mentioned in the advertisement. Safety locker has to be maintained in all the rooms for safekeeping of valuables.

Double side locks have to install for all the doors.

This is to ensure that the door is always locked and those inside the accommodation for want of opening the door frequently, he/she keeps the door open compromising the security of the place as you'll as to themselves.
The emergency alarm has to be fixed in all the rooms so that in event of any danger, others can be alerted for help and rescue.
When a house is converted into a PG, it will be considered and treated as a commercial property. Here, the owner will need to pay the utility bills, which include electricity, water and also the taxes, which will be charged at commercial rates.

There are certain cities, where one will need to change the normal gas connection to the commercial gas cylinder, Therefore, there will be some extra charges which a tenant has to pay apart from the monthly rent.

The business of PG accommodation can give us a good amount of income and this will vary from one city to another. For example: in Bangalore, it can help one to earn around RS. 5000 to RS.10, 000 per head monthly.

On the other hand, in Delhi, the PG rent can start from RS. 4000 to RS.20, 000 per head per month and it depends on the service provided and the apartment itself.

In Mumbai, the PG property owners can expect to earn from RS.7000 to RS.50, 000 per head per month. A PG house, in general, can accommodate around 5-6 individuals and one will need to check the rules and regulations of their respective city for the PG before they opt for the business.

Holding parties in the PG's to be discouraged. This also brings conflict in neighborhoods resulting in poor cooperation and relationship. The cordial atmosphere of peace and harmony has to be maintained at all costs. Celebrations and enjoyment must be there to the fullest, but without causing a nuisance to others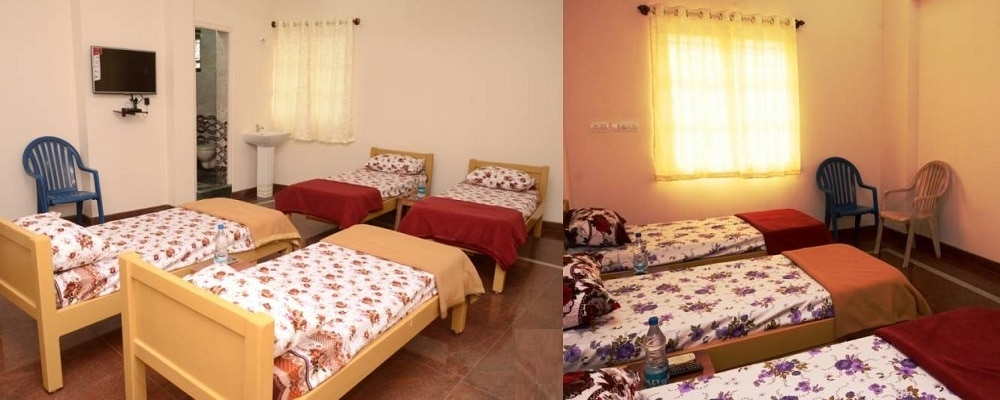 Essentials:
The house owner or family should be residing in the house and should maintain a good standard of hygiene and cleanliness

The minimum usable area for one Paying Guest may be be 50 sq. ft. with adequate provision of the toilet as per norms of the Public Health Department i.e. one W.C. for five persons.

The area of the house for Paying Guest Accommodation should not be less than 7½ Marla and part of it shall be used by the owner himself/herself.
The Paying Guest Accommodation should be permitted only for those residential properties, which are sanctioned as per building Bye-laws, and no unauthorized construction has taken place after the grant of completion certificate.
Responsibilities of the Paying Guests: 
(a) The Paying Guest and their parents/guardians, should be responsible for his/her good conduct and behavior with the public. 

 (b) Tenant is strictly advised not to indulge in any disorderly activities leading to breach of peace, civil and social atmosphere of the locality.

 (c) A tenant should not create any nuisance to adversely affect the rights of the other residents of the locality.

 (d) A tenant cannot run a separate kitchen on the premises.
Promote Your Paying Guest Accommodation:
Create your online account on google my business and mention all the information about your local business for google visibility. This will enhance the promotion credibility.

Marketing by giving an offer to distribute your information using email.

Create a classified advertisement in newspapers.

You can print flyers and brochures to promote your business

Word of mouth publicity or go for reference.
A franchise

 can be an opportunity:
Tried and tested business format for success
Highly trust-able name of the brand already served marketing and well spent promoted business
As already million is spent on the promotion and brand by the particular brand you need not to spent a lot so it is a low investment business model with high returns
Continuous ongoing support, there is a team for you to support you on each point.
Conclusion
For smooth running over your PG business, you can follow many marketing strategies. Basic amenities such as home-cooked food, laundry service, WiFi can really help you to run your PG accommodation smoothly. Just try to keep all your rules and regulations under the government's act which will make your PG safe and secured. This business successfully running all over the world. As it, people migrate and they require a home. PG business can never run into a loss as being a property if not rental is always an assent for you. Comment and let us know which is your suitable location for PG.