Hydroponic farming is the next-generation method to grow nutritious food. It is the techniques of farming through which water is used as a medium of nutrient. Soil is replaced by clay pallet, Rockwool, and perlite to support the root system.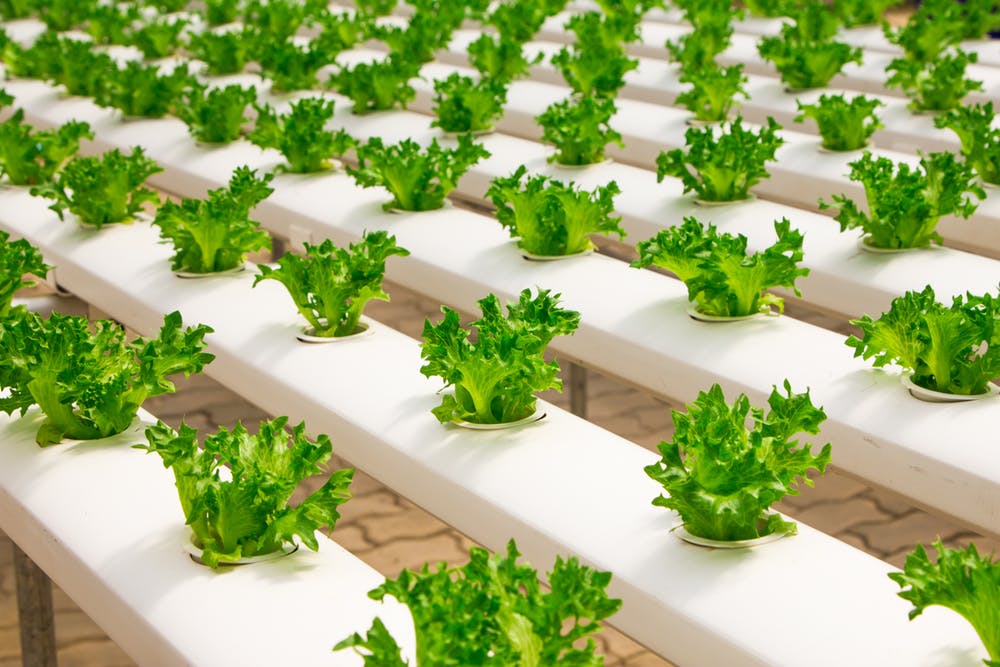 If you have decided to start a hydroponic farming business then you are on the way to change the way people think about farming.
A well planned strategy is the first step towards starting a successful business and same is true for hydroponic farming business.
We have designed a guide that will help you out at every step.
Targeted Market
Hydroponics farming has a huge base of customers in India due to its productive and fresh produce. The market segmentation can be classified as follows:
Individuals
The use of vegetables are met by hydroponic farms at every household. Individuals provide a great opportunity as more and more of them are looking for healthier options. If you are able to provide to these households then a major gap can be fulfilled.
Restaurants
Daily inventory demand by various restaurants requires the support of hydroponic farms that are able to provide continuous supply. Looking at this kind of demand in the industry hydroponic farming pose a major beneficial step towards the future.
Hotels
As restaurants are in great need if fresh vegetables on daily basis similarly hotels has created demand for these products more than a restaurant. With daily supply, they also require products in a bulk quantity.
Supermarkets 
Various stores at every locality demand for daily use products such as fresh vegetables. These stores have particular sections for other products too hence they attract a large base of customers.
Food companies
Various companies demand vegetables as their raw material to be converted into finished products. These products are then supplied to a huge variety of customers. For example pickles, jams, and other products.
Business Structure
A hydroponic farming business should be defined with an appropriate business structure that is suitable for your needs. You should question the amount of investment, a number of owners and liability of owners. Basic business structures are listed here.
Sole Proprietorship 
You can start as a sole owner of your hydroponic farm. It will provide you with while share of profit and liabilities. It also gives the sole opportunity to make decisions.
Partnership
If tou want to start a business with some of your friends or family as partners then go for a partnership. It requires partnership agreement that specifies the profit share and control over farm.
Franchising
You can collaborate with big brands and get the franchise. It will help you out to build an image in front of customers. Although you will require good investment for getting a franchise.
Company
You can even form a company that is the most viable option. It will help you out to get funds by selling shares of your company. Your company and its owners are separate legal entity.
Locate Hydroponic Farm
The main aspect to start a hydroponic farm is the location. You need to choose a location that qualifies on all factors.
Consider these factors
Space
You need to choose a location that has enough space to keep your equipment and operate your plants. You need to keep in mind that space is majorly required to grow plants.
Water availability
You should check the area whether the water is continuously available or not. If not then you need to find an alternative so that water is available.
Labour availability 
You also require skilled labor to handle plants and grow them in a friendly environment. The knowledge is a major factor that must be checked in your workers. Check whether the area is reachable to your staff.
Cost 
Every location has it's cost. Whether you are buying or leasing. Get the location which fits in your budget. Don't compromise until the location satisfies all important factors.
Equipment Required 
The basic equipment that are required to start hydroponic farming is mentioned below. Also you can go through this website to buy equipment.
Hydroponic accessories
Hydroponic systems
Hydroponic Green fodder unit
Hydroponic trough system
Hydroponic trays
Semi-automatic hydroponic systems 
Hydroponic NFT systems
Hydroponic net pot
Hydroponic fogger
Hydroponic NFT pipe
Hydroponic fodder system
Hydroponic raft
Hydroponic motor
You should identify the kinds of equipment required on your hydroponic farm. Then go for this equipment. Don't forget to classify this equipment on the basis of. Automatic and semi automatic.
Legal Needs
These are the major registrations required by a hydroponic game to be completed before moving on to set up a business.
GST Registration 
To pay taxes on selling goods and services, it is mandatory to be registered through get act.
FSSAI License
Any business selling goods or services that comes under the purview of the food industry is required to be registered with the food corporation of India.
Business Registration 
Each business is registered in India according to the defined business structure.
Business Insurance
To avoid any future contingencies, it is important that the business gets an insurance.
Certificate of Occupancy
If you are purchasing a place or leasing out for your business then you need to make sure to get a certificate of occupancy.
Local Permits
You should contact local municipal office in your area and get information about other licenses if required.
Facilities Required
Water quality
To balance the quality of water, it is mandatory to check the 'ph' level of water and salts present in water. The proper balance of these two factors will ensure water quality.
Nutrients
The water solution is prepared to provide nutrients to plants hence a balanced mixture is required for the solution. It should include nitrogen, phosphorus, potassium, calcium and magnesium.
Lighting
Hydroponic farms are not in direct contact of sunlight. Due to this feature of hydroponic farms, it becomes mandatory that proper lighting is provided in the farms rooms.
Room Climate
Farming is done in a room so it becomes important that the room has a suitable climate for the hydroponic vegetables. It involves checking humidity, temperature and air levels. You should maintain a balanced temperature to avoid problems.
Pricing
You need to develop a pricing strategy to list the products in from of your customers. Here is the method to develop the prices of your products.
Listing
You should start by listing various products offered by your farm. It should also contain a list of ingredients used by these products separately.
Costing
Then you should prepare a list that mentions the cost of all the raw material and products mentioned in the above-maintained list.
Adapt to pricing
You need to research in your area and get the quotation from various hydroponic farms. These farms will give you an idea to adapt to the most suitable pricing strategy. Compare the prices with costing and set up accordingly.
Brand Name
Now that your business is set up and you have come to an agreement with the costing and pricing of your products. It is time that you think about the name of your business.
Consider these factors while naming a business.
Short names that are easy to remember.
Catchy names that can be referred to others.
Common names are a big no.
Attractive words should be used while naming.
Don't copy a name or spelling of a big brand.
Unique names should be used.
Use online websites to name your business and create an attractive logo for your business.
Marketing
Once you know the basic set up of a hydroponic farming business, the next step is to promote it well.
Digital presence
Every business in today's era of digital revolution requires a digital presence. You need to be active socially to promote your business and create awareness about the use of hydroponic farms in society. It can be done through social websites such as Instagram and Facebook.
Website
Create a website for your business. This website will help customers to give orders and inform various consumers about the services of your business. It is a great way to boost sales. there is an easy way to create website here.
Get referrals
You can give cashback to the customers in registering at your website. This will enable a daily certification on their phone about the offers and discounts provided by your business.
Conclusion
Hope you find this article helpful. If you are reading full here then you are serious to start a hydroponic farm. Be patient with hard work in this industry.
You can also read our article on cashew farming.
Here is a TIP# Get the required skills and experience before you move into this business. It will help you to avoid mistakes in future.
Have any queries? Comment Below.